April 15, 2010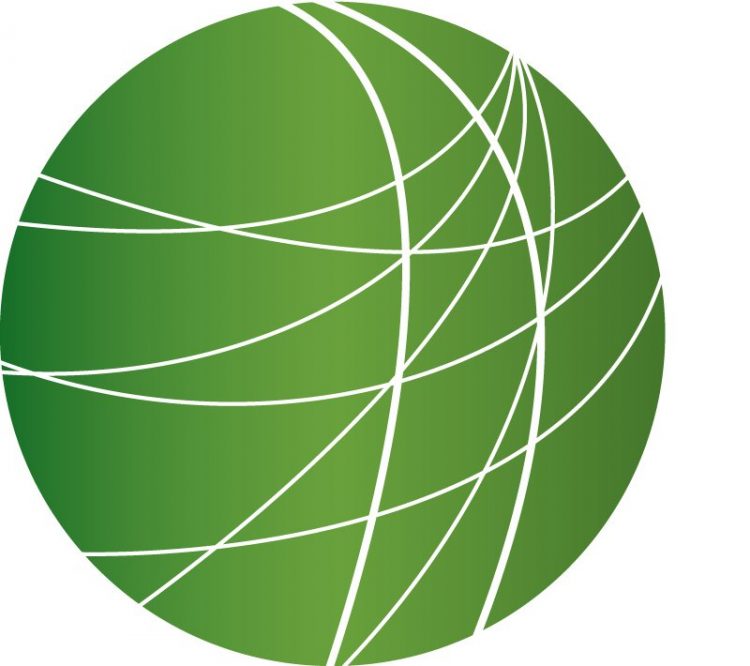 Rescue teams arrive in Western China after earthquake displaces thousands
Foreclosure rate across US hits five-year high
Tax funds go to military and stimulus spending
UC Berkeley backs off resolution to divest from companies selling military tech to Israel
SNCC anniversary marked by documenting early years of civil rights movement
HEADLINES
Obama blames Massey Energy management for WV mine explosion
President Obama had harsh words for mining companies that violate safety laws saying that the explosion at the Upper Big Branch mine in West Virginia was primarily the fault of Massey Energy management.
"Stronger mine safety laws were passed in 2006 after the Sago mine disaster.  But safety violators like Massey have still been able to find ways to put their bottom line before the safety of their workers, filing endless appeals instead of paying fines and fixing safety problems."
Twenty-nine miners were killed in the blast earlier this month.  Obama also pointed to lack of government oversight and called on lawmakers to further strengthen safety laws.
Historic Sudan elections close
Polls closed in Sudan today after five days of voting, ending the first multi-party elections in the country in 24 years.  But voting was not without incident – the ruling National Congress party says opposition soldiers killed some of its members yesterday in the South.  FSRN's Zack Baddorf files this update from Rumbek.
Depending on the party source, either five or nine members of the NCP were murdered by the army of the Sudan People's Liberation Movement.  But the SPLM denies it was involved.
Despite these tensions, Sudan's ruling party says if it wins the elections, it will offer posts in the new government to opposition politicians.  Sudanese President Omar al Bashir's National Congress Party announced it would invite all parties to participate in the government, even those who boycotted the historic vote.
Meanwhile, top officials at Sudan's National Election Commission told Reuters they might re-run elections in some areas of the country due to mistakes on ballots.  The voting results are expected next Tuesday.  Zack Baddorf, FSRN, Rumbek, Sudan.
100,000 homeless after cyclone in India 
More than 200 people are dead after a strong cyclone and hailstorm hit three eastern Indian states near the border of Bangladesh.  Five hundred have been hospitalized, and more than a hundred thousand people are now homeless in the aftermath of the storm.  Jasvinder Sehgal reports from India.

The storm did major damage in the states of Bihar, West Bengal and Assam.  Broken trees have blocked many roads, including one national highway.  Rail lines have been damaged.  Winds snapped telephone and power lines resulting in blackouts and communication failures in the affected areas.
Fakhruddin a native of a village of Bihar has lost his two sons in the disaster.

"When I removed the debris, I found my two sons dead.  It would have been better if God had taken my life instead of the younger ones."
A massive relief operation has been undertaken, distributing food grains, medicines, clothing and asbestos sheets – a common building material here.  Bihar and West Bengal also announced financial relief for the families of the victims.  The death toll is expected to rise as people are pulled from the debris.  Jasvinder Sehgal, FSRN, India.
Deposed Kyrgyz President flees country
Deposed President Kurmanbek Bakiyev of Kyrgyzstan fled the country today after shots were fired at a pro-government rally.  Bakiyev was ousted last week after a violent crackdown on anti-government protests left dozens dead.  An interim government spokes person told the press that the President signed a letter of resignation.
Hamas executes two for collaborating with Israel
Hamas authorities in Gaza today executed two Palestinians accused of collaborating with Israel.  This comes despite calls from international right groups and several countries to stay the executions.  FSRN's Rami Almeghari has more.
Medical sources say the bodies of the two executed men arrived at a Gaza hospital early this morning.  The sources add that the two were apparently shot dead.  The supreme military judge for the Hamas-led government in Gaza issued a written statement, confirming his military carried out the execution of two men convicted of collaboration with the Israeli occupation.
Human Rights Watch condemned the sentences when Hamas initially announced them in March.  In addition, independent Gaza-based legal bodies say the death penalty contravenes Palestinian law.
But Hamas argued executing those charged with collaboration upholds the national and security interests of the coastal territory.  These are the first executions enacted by the ruling Hamas party.  Rami Almeghari, FSRN, Gaza.
Okinawa base negotiations hit another snag
The relocation of the US Air Base in Okinawa has been a contentious issue for the Democratic Party of Japan in its first year in control.  The Prime Minister maintains his pledge to resolve the issue by the end of May, but the US is still not thrilled with the proposed solutions.  FSRN's Shuhei Nakayama reports.
The United States has refused Japan's latest relocation proposal for the Okinawa base, according Japan's Kyodo news agency.  It reports US Ambassador John Roos told Japanese Foreign Minister Katuysa Okada that moving the base to one of two proposed islands is unrealistic.
One of the islands Japan proposed for relocation is Tokunoshima, which is northeast of Okinawa.  But residents there are not happy with the government's proposal either, and will protest this weekend.  Ten thousand people are expected to participate.
Back in the United States, progressive are starting to weigh in on the issue as well.  Earlier this week, Democrat Dennis Kucinich sent a letter to the House Defense Appropriations Chair.  Kucinich asked that the sub-committee consider the concerns of local Japanese communities when appropriating funds for the move.  Shuhei Nakayama, FSRN.
FEATURES
Rescue teams arrive in Western China after earthquake displaces thousands
Chinese Premier Wen Jiabao visited Western China's Yushu County today, where officials said a 7.1 magnitude earthquake struck Wednesday morning. The US Geological Survey recorded the quake at 6.9 magnitude. Authorities today raised the death toll to more than 600, with an estimated 10,000 wounded. The China International Search and Rescue team has arrived in the region. According to state media, the team is bringing medical and rescue workers, sniffer dogs and 18 tons of medical equipment.
Video posted on the BBC showed dramatic footage of rescue crews pulling survivors from the rubble at a hotel in Yushu County.
Poor construction led to the collapse of thousands of homes and buildings in the area, leaving many homeless. The high altitutude and remoteness are making rescue difficult and temperatures dipped below freezing last night.
We're joined by Alex Mahoney, regional manager for the American Red Cross programs in Asia. The Chinese Red Cross has just sent two emergency teams to the area.
Foreclosure rate across US hits five-year high
New figures show that home foreclosure rates in the month of March were the highest in 5 years. According to RealtyTrac, a California-based foreclosure consultancy, last month's foreclosure filings totaled more than 367,000.  That means 1 in nearly every 140 homes in America is in default.  FSRN's Matt Pearson reports.
Tax funds go to military and stimulus spending
On this tax day, do you know where your federal taxes go? Well, as FSRN's Leigh Ann Caldwell reports, 31 cents of every dollar goes to the military. And just 2 cents to education.
UC Berkeley backs off resolution to divest from companies selling military tech to Israel
The student senate at the University of California Berkeley has failed to affirm a controversial resolution urging the entire UC system to divest from two companies that sell military technology to Israel. As Sabrina Jacobs reports, the student senate met in an all-night session with a crowd of hundreds in attendance.
SNCC anniversary marked by documenting early years of civil rights movement
Today marks the fiftieth anniversary of the first meetings on a college campus in Raleigh, North Carolina that led to the formation of the Student Nonviolent Coordinating Committee, or SNCC, the grassroots organization that challenged racial inequality through non-violent action.
The gathering grew out of student sit-ins in February 1960 in Greensboro, North Carolina that drew national attention and sparked protests against racial segregation throughout the south.
Civil rights leader Ella Baker was a co-founder of SNCC. She described the beginning of the organization in a 1977 interview archived at the Southern Oral History Program Collection at the University of North Carolina's Wilson Library.
"The meeting was called for the Easter holiday in '60. I had suggested it was very obvious that the manner in which these things were springing up… There was no real coordination or even exchange taking place between the groups that were springing up. It was to a large extent, I called you and said, "How come your school sat in?" or something. I got a grant of about $800 SCLC was willing to put up, and I got in touch with the leadership of these different groups and got to writing them."
Baker says the participation exceeded her expectation.
"And I was hoping for not more than, say, a hundred and some of the "leadership" of the sit-ins as as we had culled it from the newspapers and so forth. And so it ended up about three hundred or more people."
SNCC went on to organize voter registration drives and freedom rides, and members were jailed, beaten and operated under frequent threats of violence.
The SNCC 50th Anniversary conference started today in Raleigh North Carolina. Among those in attendance will be John Lewis, Julian Bond and Eleanor Holmes Norton. Organizers say the conference will launch the SNCC Legacy Program, a project that will record oral histories, original records, photographs and other documents from SNCC workers over the years.