April 22, 2010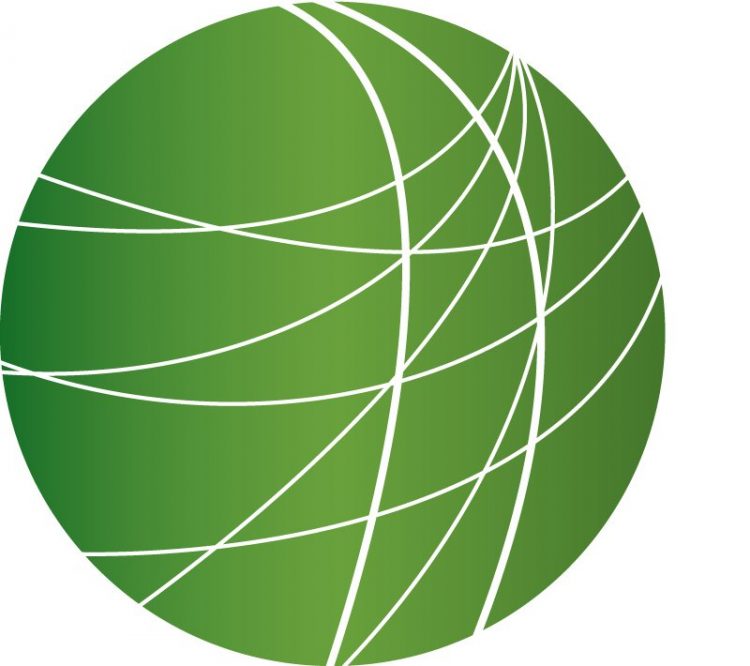 At Bolivia climate conference, leaders highlight economic models in calls for action
Scientists call rise in ocean acidification "unprecedented"
Senate works through long list of nominees despite Republican blocking
Belgium moves toward national ban on full-body veil
Mumia commentary: The End of an Empire
HEADLINES
Nigeria approves execution of hundreds of inmates to relieve prison overcrowding
In an effort to decongest Nigeria's overcrowded prisons, authorities say they pushing forward with the executions of prisoners on death row.  FSRN's Sam Olukoya reports from Lagos.
Nigeria's economic council, a body made up the acting president, state governors and ministers, has authorized the executions of hundreds of prisoners.  More than one thousand people are on death row in Nigeria.  For years, prison authorities have been pushing to execute condemned prisoners as soon as their trials are over.  But some prisoners have been incarcerated for decades because state governors have not signed their death warrants.
Overcrowding frequently trigger violent riots in jails.  Two prisoners were shot dead on Monday during the latest incident.
Although Nigeria is under international pressure from both local and international human rights groups to abolish the death penalty, the government continues to expand crimes eligible for capital punishment.  Many states are enacting laws that make even kidnapping a capital offense.  Sam Olukoya, FSRN, Lagos.

Grenades kill 3 near Thai protests
Protests in Thailand took a definitive violent turn today.  Five grenades detonated in downtown Bangkok, killing three people and injuring dozens more.  Authorities do not know who is responsible for the blasts, but tensions have been steadily rising between security forces, anti-government Red Shirt protesters, and a smaller group of pro-government demonstrators.
Nicaraguan political strife triggers protests
After three days of frustrated protests over a government stalemate, the Nicaraguan Congress finally met today.  The problems have been sparked by a political fight between the governing Sandinista party and the right wing opposition.  The main issue: congressional elections of 25 government posts in different institutions, including the Supreme Court.  FSRN's Nan McCurdy has more from Managua.
Until today, right wing Nicaraguan congress members refused to make quorum for three months, blocking legislation and parliamentary elections of government officials.  In an effort to avoid an institutional crisis, Nicaragua's president Daniel Ortega issued an executive order in January, backed by the constitution, which allows current magistrates to keep their positions until Congress elects new ones.  The right claims Ortega extended the terms in order to ensure reelection, and has been pushing for votes to overturn the decree.
Rallies began Monday to pressure the congress back into session.  Despite the presence of the police, the protests were not peaceful.  Local television stations showed video of several opposition party members kicking and smashing the head of a reporter from a pro-government station.  Three Right-wing congressman's cars were vandalized.
Congress finally made quorum today and passed three laws, but have not made progress on the election issue.  Many analysts are calling the recent political fight a government destabilization campaign that is being heavily influenced by the United States.  Nan McCurdy, FSRN, Managua.
Anti-dam activists in Brazil move to occupy construction site
Amidst protests from environmentalists, the Brazilian government has auctioned off the rights to build one of the world's largest hydroelectric dams.  The dam will flood a sizable section of the Amazon.  Despite the contract award, activists say their struggle to block the dam is far from over.  For FSRN, Mike Fox has more from Brazil.
A consortium of 9 companies won the rights to build the Belo Monte hydroelectric dam on the Xingu River in the Amazon Basin.  The 10-minute auction on Tuesday came after more than two decades of planning, protests and injunctions.
If completed, the $11 billion, 11,000-megawatt dam would be the third largest in the world, after China's Three Gorges and Itaipu, in Southern Brazil.  The Brazilian government is pushing for Belo Monte to be operational in time for the World Cup in 2014.
Despite the energy potential, the massive dam will flood nearly 200 square miles of Amazonian rainforest.  Analysts say it could destroy local fishing habitat while displacing 40,000 people, including indigenous communities from 9 ethnic groups.
Indigenous activists say they are willing to quote, "go to war" to protect their land.  An indigenous leader told AFP that boats carrying protesters would arrive today at the dam site, and that they intend to build a village on the grounds to protest the construction.  Mike Fox, FSRN, Brazil.
Obama touts financial reform to Wall Street audience
As Congress continues to work on financial reform legislation, President Obama today made a push to spur on the process.  Speaking in New York City, he called on banks to withdraw their lobbyists and allow the legislation to move forward.

"I want to urge you to join us instead of fighting us in this effort.  I am here… I'm here because I believe that these reforms are, in the end, not only in the best interest of our country, but in the best interest of the financial sector."
Obama said this legislation would provide balance to the financial sector that crashed because of lack of regulation.  He attempted to counter right wing sound bite spin that the legislation would encourage further bailouts of the financial industry.  He called these claims "not factually accurate" and offered a sound bite of his own.
"A vote for reform is a vote to put a stop to taxpayer funded bailouts.  End of story.  And nobody should be fooled in this debate."
The President says that the legislation will also bring new transparency to financial markets, enact the strongest consumer financial protections ever, and give shareholders more power to determine the conduct of the companies in which they invest.
The House has passed reform legislation, but the Senate is still debating the issue.  A vote is expected next week.
FEATURES
At Bolivia climate conference, leaders highlight economic models in calls for action
Today is the final day of the People's World Summit on Climate Change and the Rights of Mother Earth, the alternative climate conference called by Bolivian President Evo Morales after the failure at Copenhagen.  FSRN's Jessica Camille Aguirre and Aldo Orellana report from Tiquipaya, Bolivia.
Scientists call rise in ocean acidification "unprecedented"
The ocean absorbs a third of C02 emissions worldwide, including what comes from fossil fuel use and deforestation. That leads to a decrease* in the PH of the water and a chemical change known as ocean acidification. Scientists say it could have significant consequences for both marine life and the millions of people whose lives depend on the ocean. A report by the National Research Council has found that acidification is happening at an unprecedented rate and today a Senate subcommittee discussed possible action. FSRN's Karen Miller has more.
*4/23/2010 the audio and copy reflect a correction to the newscast
Senate works through long list of nominees despite Republican blocking
Also in the Capitol, the Senate spent most of its time this week on nominations. A back-log of judicial and executive branch nominations are piling up in the Senate as Republicans have blocked many from going forward. FSRN's Leigh Ann Caldwell reports.
Belgium moves toward national ban on full-body veil
Belgium's Parliament is expected to take up debate on a measure that would ban the full-body Muslim veil, or the burka, throughout the country. If passed, Belgium would become the first European country to put into law a nationwide ban on the full veil. Other countries are considering similar bans. This week French President Nicolas Sarkozy ordered parliament to begin debate on a ban, despite concerns that it could be unconstitutional in France. The Netherlands may also consider a similar measure. Politicians who support the measures cite safety and support for women's rights but critics call the bans a dangerous precedent for infringement on religious freedom.
To discuss the topic, we're joined by Judith Sunderland. She's a senior researcher for Western Europe with Human Rights Watch and she joins us by phone from Milan.
Mumia commentary: The End of an Empire
Mumia Abu-Jamal is an award-winning journalist who chronicles the human condition. He has been a resident of Pennsylvania's death row for twenty-five years. Writing from his solitary confinement cell his essays have reached a worldwide audience. His books "Live From Death Row", "Death Blossoms", "All Things Censored", "Faith of Our Fathers" and the recently released "We Want Freedom" have sold over 150,000 copies and been translated into nine languages. His 1982-murder trial and subsequent conviction have been the subject of great debate.