May 10, 2010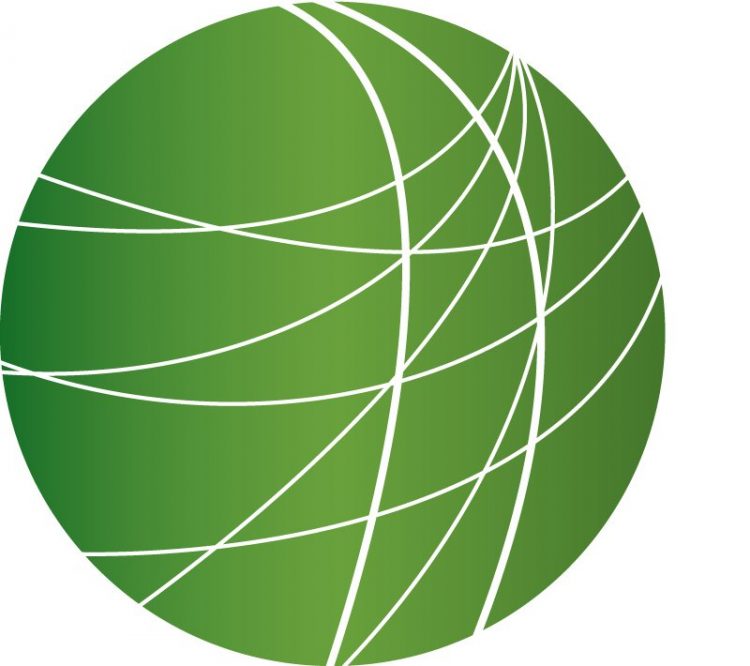 BP oil spill in Gulf of Mexico threatens coastal fishing industry
Obama nominates Kagan to Supreme Court
US meets with Burmese opposition leader ahead of elections
Afghans begin dialogue on decades of violence as Peace Jirga nears
Fragile round of Middle East peace talks begins
Lena Horne, pioneering black performer and civil rights voice, dead at 92
HEADLINES
Drone attack in Pakistan kills 20
A US drone fired 2 missiles in northwest Pakistan, killing at least 10 people, and possibly as many as 20, according to Pakistani security officials.  It's the second drone attack in the past week. Last Monday, 3 people were killed in a similar drone attack in North Waziristan.  Also in the region, 30 reported Taliban members and 10 Pakistani soldiers were killed today in an ambush on a military search team.
US Attorney General wants to limit Miranda rights for terrorism suspects
US Attorney General Eric Holder says the Obama administration plans to seek greater powers to hold terrorism suspects without reading them their Miranda rights.  Currently, authorities can delay telling arrestees they have aright to remain silent and to an attorney, but that delay is permitted only if they believe the suspect has information that could put others in immediate danger—the so-called 'public safety exception'.  But speaking on NBC's "Meet the Press' on Sunday, Holder said that exception is not strong enough to deal with international terrorists.
"Were now dealing with international terrorism and I think that we have to think about perhaps modifying the rules that interrogators have.  We certainly need more flexibility and we want the public safety exception to be consistent with the public safety concerns that we now have in the 21st century."
Holder says he will be working with Congress to change the law. Republicans have argued that terrorism suspects should be tried in military court and denied virtually all the legal rights of civilians facing charges, including Miranda rights.
Death toll rises in Russian mine blast
More than 30 people have been killed in a pair of explosions in a Russian coalmine, and rescuers are racing to save dozens more trapped inside.  The first explosion on Saturday night trapped more than 50 miners; a second explosion 4 hours later trapped 19 rescue workers who had entered the mine.  Russian officials say there is a 48-hour window before the areas where several of the miners are trapped will likely flood with water.  A criminal investigation has been launched looking into possible safety violations at the mine, which is 2,000 miles east of Moscow.
British PM Gordon Brown to step down
As negotiations continue to form a new government in Britain, Prime Minister Gordon Brown announced that he would resign as leader of the Labour Party.  George Lavender reports.
Gordon Brown said he expected elections to be held for a new leader of the Labour Party before the Party conference in September.
"I have no desire to stay in my position longer than is needed… I therefore intend to ask the Labour Party to set in train the processes needed for its own leadership election."
No party gained an overall majority in the British general election last week, but the Conservative Party won the most seats.  Brown said that result was a reflection on his leadership.  Negotiations between the Conservative and Liberal Democrat Parties over a possible coalition government had been expected to result in a Conservative lead administration with David Cameron as Prime Minister.  But the two parties continue to disagree on the issue of electoral reform.  Referring to a 'progressive majority' in Britain Gordon Brown expressed his desire for a Labour and Liberal Democrat coalition.  The announcement today means that Gordon Brown could continue as Prime Minister of a coalition government until a new leader of the Labour Party is selected.  George Lavender, FSRN, London.
Trillion dollar EU bailout/Goldman Sachs ties to Greece emerge
European governments and the International Monetary Fund (IMF) have approved a rescue package of just under a trillion dollars, as they attempt to stem an economic crisis throughout the EU.  From London, Naomi Fowler reports:

The markets are liking this unprecedented deal – especially the news that the European Central Bank says it'll do something it said it never would – buy up bonds or government debt.  The package makes 77 billion dollars for emergency loans available to countries like Spain, Ireland and Portugal who may be on the brink of similar financial meltdown. Because European banks are so involved in each other's sovereign debt problems, more than half a trillion will go towards bilateral loan guarantees – the hope is this'll get lending going again.  The involvement of Goldman Sachs in the Greek crisis is also emerging today; critics say they helped Greece create derivative contracts structured in a way that disguised the true extent of Greece's borrowing. Italy used a similar trick to mask its true debt with the help of a different US bank. Goldman Sachs says they kept to European Union rules, but told its shareholders today that it's "subject to a number of investigations and reviews' over its dealings with Greece.  Naomi Fowler, FSRN, London.
Zimbabwean Court Acquits Roy Bennett
Zimbabwe, the high court today acquitted Prime Minister Morgan Tsvangirai's ally Roy Bennett of terrorism charges.  The decision follows a lengthy court battle in a case that would have led to a death penalty if he were found guilty. Davison Makanga reports.

The Movement For Democratic Change party says Bennett should now take his post as deputy minister for Agriculture. He was nominated last year, but has not been able to occupy the office due to the criminal charges against him. President Robert Mugabe repeatedly refused to preside over Bennett's oath of office due to the terrorism case, fueling accusations that the charges were politically motivated. MDC spokesperson Nelson Chamisa
"We are expecting tomorrow to see honorable Bennett as a deputy minister of agriculture because he is an angel—he has no case to answer."
Bennett's acquittal has also rekindled debate about attorney general Jahannes Tomana's fitness for office. Tomana is one of the sticking points in the shaky inclusive government formed last year. Now that he has lost one high profile case, analysts say the MDC will have more legitimacy in calling for his dismissal.  Davison Makanga—Free Speech Radio News.
Election problems in the Philippines
Monday's elections in the Philippines were plagued by malfunctioning voting machines, and polls were kept open an extra hour as more than 40 million people cast their vote for more than 50 thousand candidates running for President, Congress and local government seats.  Violence was also a problem; at least 10 people were killed, and several towns postponed voting out of fear.  This was the first major election using electronic voting machines. There were hopes the new machines would prevent vote rigging, but problems ranging from electrical outages to clogged ballot slots led to waits as long as 7 hours at the polls.  Senator Benigno "Noynoy" Aquino is expected to win the Presidency.  We'll have more coverage of the elections in the Philippines later this week.
Elections in Germany change political landscape
German Chancellor Angela Merkel is calling this weekend's parliamentary election a 'bitter defeat' for her Christian Democrat party.  Results from the most populous state in Germany mean that Merkel's ruling coalition will no longer have a majority in the German parliament's upper house.  The results will make it much harder for Merkel to push through tax cuts and legislation on healthcare, and could thwart her plans to stop a planned shut down of Germany's largest nuclear reactor in 2020.  Many political analysts say Germany's participation in the economic bailout of Greece lost Merkel's party the support of many voters.
FEATURES
BP oil spill in Gulf of Mexico threatens coastal fishing industry
In the Gulf Coast, the effort to lower a containment dome over the main oil leak of the Deepwater Horizon Site was suspended over the weekend. British Petroleum said today that a build up of hydrates prevented the placement of the dome over the spill area. The company now says it is preparing a second, smaller dome to fit over the leak, but also noted that it has never been done in this deep of water. The damaged oil well is 5-thousand feet below the surface and continues to gush 5,000 barrels of oil per day into coastal waters.
The oil slick coating the water has been moving towards the Louisiana coast, threatening the marshes surrounding the mouth of the Mississippi river. The area is one of the richest fishing areas in the country, but the spill is threatening to put an end to the industry and forcing thousands of fishermen out of work. From Louisiana, FSRN's Zoe Sullivan has more.
Obama nominates Kagan to Supreme Court
President Obama nominated Elena Kagan to replace Justice John Paul Stevens on the Supreme Court. If confirmed, she would be the youngest member on the court and would be one of three sitting women, which is an historical first. President Obama called her a "trailblazing leader." But members of the progressive legal community are disappointed in the President's decision. FSRN's Leigh Ann Caldwell reports.
US meets with Burmese opposition leader ahead of elections
A senior US diplomat met with imprisoned Burmese opposition leader Aung San Suu Kyi today. It was the first meeting since Suu Kyi's opposition party, the National League for Democracy officially disbanded last week. Assistant US Secretary of State for East Asian and Pacific Affairs Kurt Campbell met with Suu Kyi in Rangoon. Her political party shut down after the ruling military junta released rules that would have required strict registration guidelines and other limitations on the party's participation in the upcoming election. The party, led by Aung San Suu Kyi, won the 1990 election but was stopped from taking power by the military junta. Myanmar, also known as Burma, has been ruled by the military since then. Suu Kyi has been under house arrest for 14 years.
Under the Obama Administration, the US has attempted to engage the military junta. Last week, assistant US Secretary of State Philip Crowley responded to the news that that National League for Democracy, or NLD, had disbanded and said members should still have a role to play in the democratic process.

"We obviously see the NLD as part of a legitimate, democratic opposition. And as we've indicated to Burma through the meetings that we've had, ultimately Burma has to open up greater political space and have a meaningful dialogue with political opposition as well as other ethnic groups."
While in the region, Assistant Secretary Kurt Campbell also met with lower ranking government ministers in the ruling military. According to Reuters, he warned leaders that the elections would  "lack international legitimacy" unless the process was made more democratic. Campbell also called for the immediate release of an estimated 2,100 political prisoners held in the country.
Afghans begin dialogue on decades of violence as Peace Jirga nears
Afghan president Hamid Karzai arrived in the US today to begin talks with US officials. He is expected to meet with President Obama, Secretary of State Hillary Clinton and Defense Secretary Robert Gates. The visit comes at a tense time for relations between the two countries, as Karzai has increasingly criticized US policies publicly and US and NATO killings of Afghan civilians have increased. The US military is also planning an offensive in Kandahar.
Meanwhile, in Afghanistan residents gathered in Kabul on Sunday ahead of a Peace Jirga planned for the end of the month. The meeting was an effort to create a space where victims shared their experiences of three decades of war and violence. Many demanded an end to injustice. FSRN's Asma Nemati reports.
Fragile round of Middle East peace talks begins
The U.S Special Envoy for Peace in the Middle East, George Mitchell, left the region on Sunday, after completing the first round of proximity talks with Israeli and Palestinian leaders. While the State Department described the first round of discussions as "serious and wide-ranging" those talks may now be at risk. FSRN's Ghassan Bannoura has the story.
Lena Horne, pioneering black performer and civil rights voice, dead at 92
Lena Horne, pioneering African American singer and performer has died in New York. She was 92.
Horne was the first black performer to secure a long term contract in Hollywood and went on to become internationally recognized in film, radio, television and musicals. The title song from the 1943 musical, Stormy Weather, became a signature number for her.
Horne also fought for civil rights and criticized the way black soldiers were treated while touring army camps for the USO. In the 1950s, her friendships with WEB Dubois and Paul Robeson and her association with the Council for African Affairs landed her on the blacklist.
Later, she continued to perform and received a lifetime achievement award from the National Academy of Recording Arts and Sciences in 1998.