May 7, 2010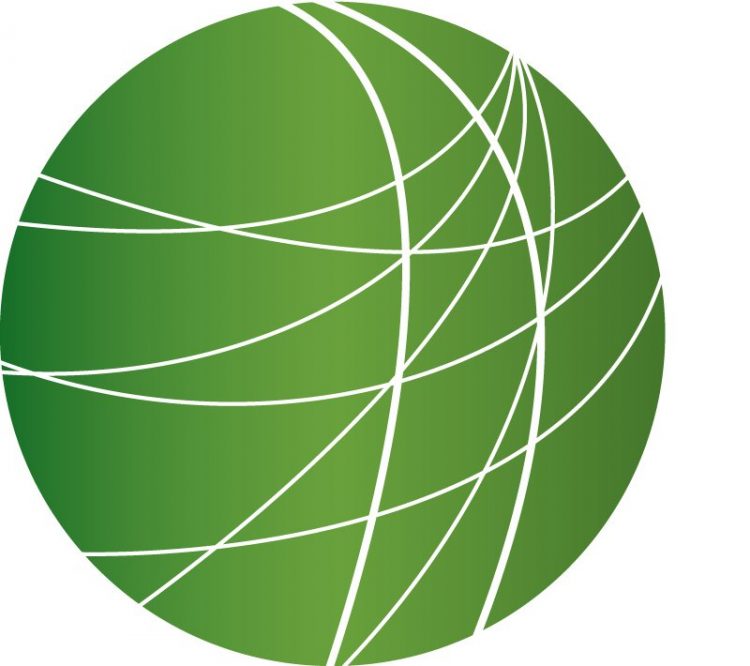 Concerns raised over use of chemical dispersants in BP Gulf Coast oil clean up
Ohio police arrest activists resisting foreclosure in Toledo neighborhood
After compromise, financial reform moves closer to Senate passage
UN conference on nuclear treaty ends first week with pledges, clashes
British election results show no clear majority winner
HEADLINES
US economy adds jobs
Jobless numbers are out today and Labor Secretary Hilda Solis says they show a remarkable change from last year at this time.  The US economy added nearly 300 thousand new jobs in April.  And while the country has now added jobs for the past four months, the unemployment rate continues to rise.  It's currently at 9.9% nationwide.  The rising number is likely the result of people beginning to look for work again after a period of discouragement.  But the so-called "real unemployment rate" – those who are discouraged and not looking or underemployed – rose as well to 17.1%.  And 6.7 million people have been without work for more than 6 months.
Fourteen jailed in LA at protest against Arizona immigration law
Fourteen Los Angeles activists are in jail today, after being arrested at a protest targeting Arizona's new immigration law.  The group chained themselves together outside of a LA immigrant detention center.  Nelson Motto, who is speaking on the behalf of the arrested protesters, says they are refusing to identify themselves to authorities to protest the Arizona provision that residents must be able to prove their identity and that they are in the county legally.
"Their message to the, not just Los Angeles, but throughout the whole country, is that we have to challenge these laws.  No human being is illegal.  And they are asking everybody to stand in solidarity and refuse to identify themselves, and not allow Arizona to expand in other communities."
Nationally, several immigrant ally organizations hope to step up the pressure on Arizona economically.  Prominent Latino civil rights organizations have announced a business boycott of the state.  The SEIU announced a boycott and canceled a conference in Arizona planed for later this year.  And the city governments of Boston, DC, El Paso, San Francisco and St.  Paul have all restricted travel and other business dealings with the state.
"Ban the Box" measure means CT felons may have better shot at employment
In Connecticut, 200,000 residents have felony convictions, and that often severely hinders their efforts to find legal employment.  A bill to bar the question asking if an applicant for a state government job has a felony record has passed unanimously in both houses of the state's General Assembly.  FSRN's Melinda Tuhus reports.
In hearings on the bill, residents testified to the humiliation they felt having to check the box indicating they are ex-felons, and how that often marked the end of a job search, not the beginning.
The so-called Ban the Box bill defers the question to a time when an applicant is a finalist for a state job.  LaResse Harvey, policy director of the criminal justice reform group, A Better Way Foundation, says the applicant may voluntarily offer the information during a job interview.
"You sold yourself based on your character and who you are, not who you were.  And then you get an opportunity to explain how you got that felony, how many years ago it was, what you've done to better yourself since then."
She adds that this puts the applicant in a much stronger position with a prospective employer.  Four cities in Connecticut already have similar laws, as do four other states.  The law goes into effect October 1 of this year.  Melinda Tuhus, FSRN, New Haven.
NH court extends press protections to internet sites
Internet sites that act as a conduit of information and opinion should be protected under the same free speech laws that protect the traditional press.  This according to a ruling made by the New Hampshire Supreme Court.  The case stemmed from a suit filed by a Mortgage company when a watchdog website would not reveal the source of a leaked financial document and name of a commenter who posted on its site.  The judge ruled the watchdog website was a member of the news media and as such, the media's right to protect sources trumps concerns about defamatory comments posted to websites.  The ruling is being seen as a victory for freedom of press in the state.
UK finds oil in area claimed by Argentina 
Tensions between Great Britain and Argentina continue to escalate as a British oil company announced they have discovered oil off the Falkland Islands, called the Malvinas by Argentina.  FSRN's Marcos Federman reports from Buenos Aries.

Three months ago Great Britain authorized off shore oil exploration in waters off the Falklands.  Argentina responded by raising opposition in international forums.  The government has prohibited companies that do business in Argentina from any involvement in British oil exploration.
The Falkland-Malvinas are in Argentine waters, but Argentina and England have been arguing over sovereignty issues since 1833.  The conflict reached a peak in 1982 during the Falklands War.
Today the Foreign Ministry once again denounced the oil explorations and said the islands were the property of the Argentine people.  It also said Argentina will do everything necessary to prevent actions that are illegal according to international laws.  Marcos Federman, FSRN, Buenos Aries.
FEATURES
Concerns raised over use of chemical dispersants in BP Gulf Coast oil clean up
Federal officials have postponed hearings on offshore oil drilling in Virginia, Maryland and North Carolina pending an investigation into the BP oil disaster in the Gulf of Mexico. At the site, efforts continue to stem the flow of oil. Workers from British Petroleum have lowered a 100-ton metal and concrete cap over the damaged wellhead that has been gushing an estimated 5,000 barrels of crude a day. BP officials say the cap should stop the flow of oil by 60 percent. Meanwhile, environmental groups continue to raise concern over the potential harmful effects that dispersant chemicals could have on humans and animal life in the long-term.  Dolores M. Bernal is in Louisiana and brings us this report.
Ohio police arrest activists resisting foreclosure in Toledo neighborhood
Ohio police raided a Toledo home early this morning, arresting seven people who were occupying the property to resist eviction. A video from inside the house shows heavily armed officers with weapons drawn entering a room. Activists had barricaded themselves inside the house along with the owner, who lost the home after going on disability and falling behind on mortgage payments. The action is part of a nationwide campaign by local groups and the Take Back the Land coalition to protest foreclosures and assert housing as a fundamental human right.
To get the latest, we're joined by Lance Crandall with the Toledo Foreclosure Defense League. He joins us from Toledo, Ohio.
OUTRO: FSRN also spoke to the Wood County Sheriff's office. A spokesperson confirmed that 7 people have been arrested and charged with trespassing and obstructing justice. The office said those arrested would be released at the determination of a judge. The office said it was pleased with the operation, noting that no one was injured during the raid.
After compromise, financial reform moves closer to Senate passage
On Capitol Hill, financial reform legislation moved a step closer to passage in the Senate. Democrat leaders beat back a GOP challenge to the bill as well as an amendment offered by fellow Democrats that would have broken up large banks. Like the health care bill and pending climate legislation, the Wall Street reform package is a compromise. But consumer advocates say the bill still has enough teeth to make a difference. Tanya Snyder reports.
UN conference on nuclear treaty ends first week with pledges, clashes
Today concludes the first week at the United Nations Review Conference of the Nuclear Non-Proliferation Treaty, and several signatory countries pledged to strengthen the treaty and to achieve nuclear disarmament targets. Also, many countries promised to work for various nuclear weapons free zones. But not all was smooth: the US and Iran clashed over nuclear policy. Salim Rizvi reports.
British election results show no clear majority winner
After the most closely fought general election in many decades, British voters have not given an overall majority to any of the parties and it's a hung parliament for the first time since 1974. Parties have started coalition negotiations and Britons still don't know what their new government is going to look like. From London, Naomi Fowler reports.
OUTRO: And Naomi also found some problems with voter disenfranchisement. At some polling stations, poll workers turned away hundreds of people at 10pm who had been waiting in line to cast their votes, some for over an hour. The Election Commission says it will hold an inquiry into what went wrong.