May 11, 2010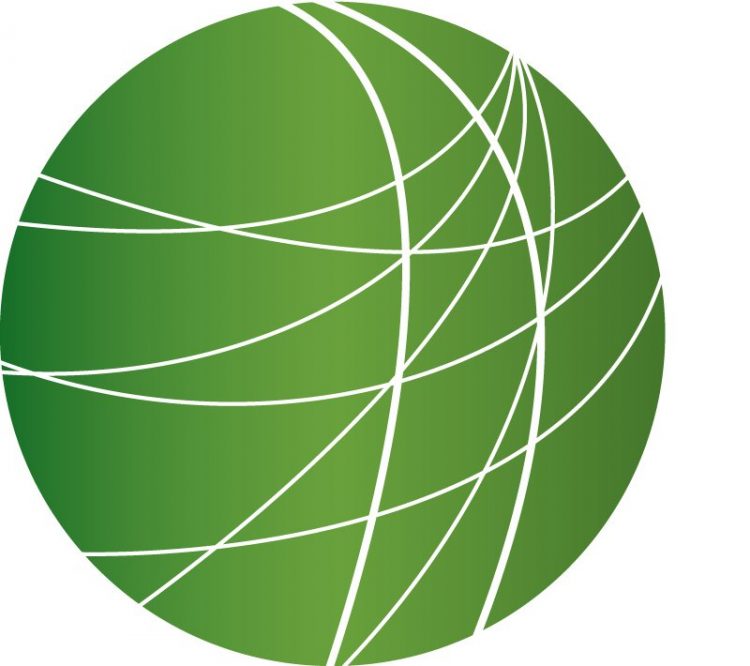 BP oil spill approaches Louisiana towns
BP executives face lawmakers about oil spill
Financial reform bill takes on Federal Reserve
Grassroots campaigns urge baseball league to boycott Arizona
Experimental chemical weapons possibly used in Gaza
HEADLINES
UK's Brown steps down, Prime Minister Cameron steps up
Gordon Brown has officially tendered his resignation to Britain's Queen at Buckingham Palace,  And quick on his heels,  David Cameron arrived and accepted the Queen's request that he put together a government.  Cameron becomes the nation's youngest Prime Minister in almost two hundred years.
More poisonous gas attacks on Afghan school girls 
There's been another possible toxic gas attack on female students in Afghanistan. Thirty students were hospitalized today after inhaling an unknown substance released nearby their school, and others continue to seek treatment. It's the fifth such attack in recent weeks. Taliban officials have denied and condemned the attacks, and no one has claimed responsibility.
175 NGOs dissolved in Afghanistan
In Kabul today, the Afghan government shuttered almost 175 non-governmental agencies. Officials cited various reasons including the generic "misconduct." Some of the groups were closed because they couldn't come up with cash – others reportedly shut down on their own. President Hamid Karzai had ordered a review of some 1500 NGOs after coming under fire for not making sure foreign aid dollars don't disappear. Karzai is in Washington today meeting with Secretary of State Hillary Clinton, and will hold talks with President Obama tomorrow.
ICRC says there is a secret detention facility at Bagram
The Red Cross has confirmed the existence of a secret US detention facility in Afghanistan. Naomi Fowler repots from London.
It was referred to as the "black jail" by its inmates; the US has consistently denied its existence. But the BBC recently got testimonies from nine prisoners who say they were held in a separate prison from the US's main jail facility at the Bagram air base in Parwan, Afghanistan. Today the International Committee of the Red Cross confirmed to the BBC that US authorities have been notifying them of names of detained people in a separate structure at Bagram since August 2009. According to the BBC all nine former prisoners tell consistent stories of being abused and held in isolation in cold cells with the lights left on, day and night. The US military says it'll look into the allegations. Naomi Fowler, FSRN, London.
More CIA drone attacks in Pakistan
US pilot-less aircraft dropped about 18 missiles along Pakistan's border with Afghanistan today. The drone attack in North Waziristan killed at least 14 people. The CIA operated aircraft attacks were the third in as many days.
NY State employee unions seek injunction on furloughs
Four major unions representing New York state employees asked a federal court today to block mandatory furloughs – Renee Feltz has more.
Governor David Paterson proposed the one-day-a-week furlough for state employees as part of an emergency spending bill. Many lawmakers said they opposed the measure, but voted to approve the bill to avoid a state government shut down. New York faces a  9 billion dollar budget deficit. Patterson says the furloughs will save the state 30 million dollars a week.
"No furloughs! No furloughs!…"
But two of the state's powerful unions held large demonstrations around the state on Monday. Many state colleges are in the middle of final exams and if the furlough goes into effect, they say students could be left without a professor to proctor their test.
Furloughs are set to start next week. About 100,000 blue and white collar workers will lose a day a week — that's 20 percent of their income. The furloughs do not apply to "essential" workers such as state troopers, corrections officers, nurses – or employees of state lawmakers. Renee Feltz, FSRN, New York.
Iraq security forces aggressively search for perpetrators of yesterday's attacks
Security forces in Iraq went house-to-house today as they increased efforts to find those involved in a coordinated string of attacks yesterday – at last count 119 died. The violence spanned 10 cities from the north to the south of the country. The attacks come as governmental power struggles continue – last week two Shiite groups allied, threatening effective Sunni representation in the parliament.
Egypt renews state of emergency, with slight modifications 
Egyptian President Hosni Mubarak approved a 2 year extension of emergency laws that many say are merely a means to stifle dissent. The measure as enacted today is only supposed to be used in matters of terrorism and drug trafficking. But according to Human Rights Watch, the 30 year old law fails to protect basic freedoms, like that of assembly, expression and fair trials.
Obama drug policy unveiled
The White House released its 2010 Drug Control Strategy today. The plan is in many ways dramatically different from policies pursued over the past three decades – yet is in other ways strikingly similar. The Obama plan seeks to modify laws and rules that hinder recovering addicts with criminal convictions from qualifying for housing, jobs, student loans and driver's licenses.  It envisions drug treatment as part of standard medical care and options other than jail for addicts. But the plan also continues to allot twice as much money for interdiction and enforcement efforts than it does for initiatives intended to reduce drug use on the front end. And it in no uncertain terms makes clear President Obama's position on legalizing marijuana – he "firmly opposes" it.
FEATURES
BP oil spill approaches Louisiana towns
After increasing calls for more resources and help in the Gulf Coast, the US Air Force said it is flying more booms to the coast of Louisiana today to assist in efforts to stop the oil slick from the BP oil disaster. The US Coast Guard said 10 flights are set to deliver 150,000 feet of boom to the region in the coming days. Three-point-five million gallons of oil-water mix have been recovered so far, according to The National Oceanic and Atmospheric Administration. An estimated 5-thousand barrels of oil continue to spill every day from a damaged well at the bottom of the ocean – and scientists worry that the fumes from the crude in the water will make people living in nearby communities sick. FSRN's Dolores M. Bernal brings us this report from the Gulf.
BP executives face lawmakers about oil spill
While Gulf Coast residents continue to confront the oil spill, in Washington, executives from British Petroleum and its contractors faced lawmakers about the April 20 explosion.  Concerns over liability remain as authorities try to figure out who will pay the bill for clean-up.  Also today, Secretary of the Interior Ken Salazar announced big changes to his department in response to calls for greater oversight of offshore drilling operations.  FSRN's Matt Pearson reports.
Financial reform bill takes on Federal Reserve
The U-S Senate is continuing to debate financial reform legislation. Today they passed a measure that would open up the books of the Federal Reserve. It was a proposal that already had the support of the libertarian right and the left. But as time passed, the measure gained support and significance. FSRN's Leigh Ann Caldwell reports.
Grassroots campaigns urge baseball league to boycott Arizona
In response to Arizona's recently-passed immigration law, a coalition of immigrant rights groups, labor and community leaders sent a letter to Major League Baseball commissioner Bud Selig today, calling on him to cancel the All-star game scheduled to take place in Phoenix in 2011. The game is a big revenue generator for the league. The group also called on Selig to denounce the state law and pressure teams to relocate winter and spring training games that normally would take place in Arizona. The letter states "Under Arizona's new law, any fan of Hispanic descent visiting Phoenix for the All-Star Game or a training game will be subject to unequal treatment, fines, and possibly jail time if they cannot prove their legal status on the spot."
Roberto Lovato is the co-founder of Presente.org, an online Latino advocacy group. On a teleconference with reporters today, he said that the law would target the Latino community at baseball events.

"These players, this community, their coaches we all love baseball but we have no desire to be detained while we're on the way to the game or be harassed when we leave the game just because of how we look or how we talk."
Lovato said that already 100,000 people signed an online petition addressed to Selig and 1.4 million people on Facebook have expressed opposition to SB1070.
Clarissa Martinez, Director of Immigration and National Campaigns at La Raza, said that her organization shared the frustration with the federal immigration system that fueled passage of the law, but that sanctioning racial profiling is not the correct path.

"A law that is so extreme requires extraordinary action. And I think when you have civil rights, labor, community and social justice groups from a lot of different ethnic communities from a lot of different traditions coming together to express concern and opposition to this action like the one taken in Arizona, it's a clear message that something is really wrong with this law."
Meanwhile, organizers say that they have abandoned efforts to push for two referendums on the law, citing legal and logistical concerns. The referendums would have put the law to a public vote in 2012. Arizona's law is currently the subject of multiple court challenges.
Experimental chemical weapons possibly used in Gaza
A new scientific study documents the toxic effects of weapons used against residents of Gaza during Israeli military offensives over the past several years. The study is being released today by the New Weapons Research Group and draws on scientists from three universities in Italy, Sweden and Lebanon who used biopsies from 32 people and found evidence of trace metals in four types of wounds and in those killed by the weapons. The group says the findings point to the possible use of experimental weapons and the long-lasting toxic effects in the region.
To get the details of the study, we're joined by Paula Manduca, a Geneticist and researcher at the University of Genoa in Italy and a spokesperson for the New Weapons research Group.