May 12, 2010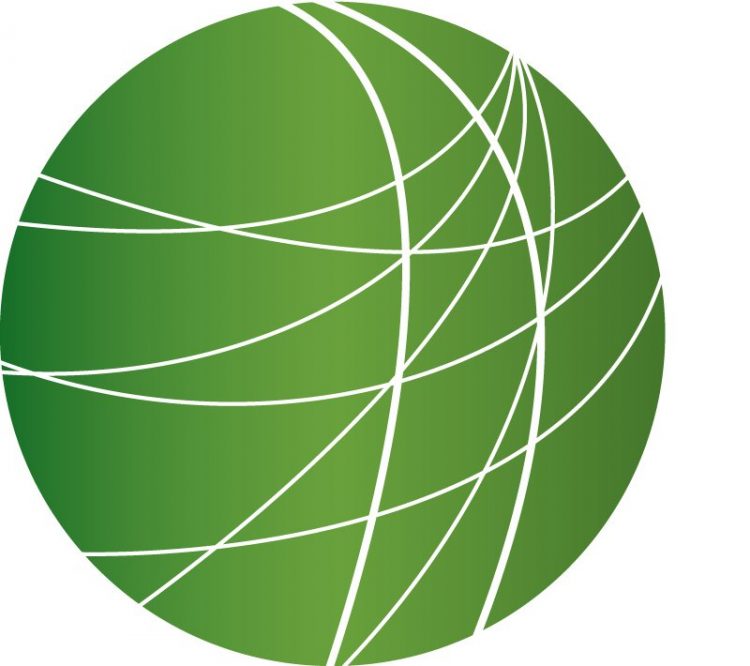 Oil executives face Congress over explosion as White House aims to strengthen laws
Senators release climate change legislation
Nurses rally in DC for patient safety
Aquino expected to win presidency in Philippines
Water crisis hits western India
HEADLINES
Karzai and Obama mend relations, reaffirm mission in Afghanistan
Today President Obama and Afghan President Hamid Karzai wrapped up diplomatic talks concerning the war in Afghanistan.  At a joint press conference, both leaders seemed optimistic, but pragmatic about the future of International efforts in the country.
"Even as we begin to transition security responsibility to Afghan over the next year, we will sustain a robust commitment in Afghanistan going forward."
Relationships between the two countries have been strained lately.  President Obama said the nature of those tensions was overstated, and the meeting seemed to signal a return to cooperation.  President Karzai:
"The United States is our greatest contributor to stability and reconstruction.  It is the provider of nearly 80% of the support Afghanistan receives.  And Afghanistan's desire to engage in a strong, steady, long-term relationship with America is one that we have expressed clearly and publicly and repeatedly."
Civilian causalities are still a major concern of the Afghan public.  And both Karzai and Obama assured that steps were being taken to lessen the impact of the war on civilian populations.  Obama said he is accountable for civilian deaths.
"And that is something I have to carry with me, and that anybody who is involved in a military operation has to carry with them.  And so we do not take that lightly.  We have an interest in reducing civilian causalities, not because it's a problem for President Karzai…  We have a interest in reducing civilian causalities because I don't want civilians killed."
Obama said the US would begin drawing down troops in July 2011, but added that this is a long-term partnership, and that the US would continue to put resources into the country long after that date.
Austerity measures spread beyond Greece
The economies of several European Union countries continue to threaten to destabilize the larger economy of the region.  And measures to reduce debt have not been meet kindly by citizens.  Trade Unions in Greece today called for another 24-hour strike to be held late next week.  The unions are protesting new austerity measures demanded by EU lenders who have pledged aid to help the country pay down some of its debt.
Austerity measures have been announced in Spain as well in an effort to reduce the country's debt.  Although not as bad off as Greece, the Spanish economy has been hit hard by the economic crisis.  President Jose Luis Rodriguez Zapatero announced nearly $20 billion in spending cuts targeting salaries of public employees.
Retirees in Romania protest severe cuts to pensions
Romania is also feeling the crunch.  Today residents are in the streets protesting steep cuts announced by the government.  The International Monetary Fund told Romania it would not release loan money unless the government cut spending.  Dana Lepadat reports from Bucharest.
Thousands of retired persons protested today in cities across the country.  They are angry about a 15% cut to their pensions recently announced by President Traian Băsescu.  The pensioners protested for nearly four hours, shouting slogans critical of the government.
In Romania, the average pension is between 100 and 200 dollars.  This is used to pay for food, bills, medication and other necessities.  Protesters say they plan future rallies because they did not receive any response from authorities.
The recent government cuts not only affect pensioners.  Beginning June 1st, all civil service salaries will be reduced by 25%.  The government is also considering cuts to childrens' programs.  In response, unions are planning a large protest in the capital on May 19th.  Dana Lepadat, FSRN, Romania.

MOVE members remember Philadelphia bombing
Note: Story has been changed to reflect correct jurisdiction responsible for bombing.
Twenty-five years ago this week, state and local police bombed a Philadelphia neighborhood housing the radical black liberation group MOVE.  Activists held a rally today to mark the anniversary and to demand the neighborhood finally be rebuilt.  FSRN's Matthew Petrillo has more.
Sue Africa was one of dozens of members of MOVE who lived in a commune in West Philadelphia in the 1980s.  The row house served as a boarded up compound, equipped with a bunker and contained large amounts of explosives and weapons.
In 1985, after an unsuccessful police raid, authorities dropped a four-pound bomb made of C-4 plastic explosives.  More than 60 people were burned and 11 people killed, 5 of which were children, including Africa's 9-year-old son.
"They came out to put an end to MOVE that day, or so they thought, or so they thought.  We would not shut up, we would not be intimidated, we would not be silent."
Sue Africa says the group is still strong in their mission of bringing people to respect nature, and that to this day, no one has been held accountable.  Matthew Petrillo, FSRN, Philadelphia.
FEATURES
Oil executives face Congress over explosion as White House aims to strengthen laws
In response to the massive oil spill in the Gulf of Mexico, the White House announced today that it is pushing for an update to laws that govern how clean up is conducted and what oil companies are responsible for. Officials said the legislative package would raise the cap on liability for the party responsible – although they did not provide a figure and said congress would determine that. The plan would also increase the Oil Spill Liability Trust Fund and increase the tax oil companies pay to finance it by one cent per barrel. And the bill would provide unemployment and food assistance and job programs for those affected by the disaster.
Carol Browner is assistant to President Obama for Energy and Climate Change.

"By passing this legislation we will clear statutory roadblocks and speed assistance to those impacted by the oil spill, as well as quickly mobilize assistance should the spill become worse and BP is not settling claims quickly."
Browner also said the legislation would create more funding for additional inspections and enforcement of safety regulations on offshore oil drilling platforms.
Also today, executives from BP, Halliburton and Transocean continued to face lawmakers in congressional hearings. Yesterday, companies focused on specific details that led to the spill and were criticized by lawmakers for passing the blame. Today, they spoke before the House Committee on Energy & Commerce. Much of the testimony focused on the cause of the initial explosion.
In this exchange, president of BP America Lamar Mckay responds to questions by Rep. Lois Capps, Democrat of California, over the lack of preparation for this disaster.

"We're working very closely with all the government agencies…
…I rest my case."
Representative Henry Waxman, Democrat from California, reminded the committee not to lose sight of what he said was the broader issue: that the nation's reliance of petroleum has led to a broken system and there is a need to transform towards a clean energy economy.
Senators release climate change legislation
Also on Capitol Hill today, Senators John Kerry and Joe Lieberman unveiled their long anticipated energy proposal. The draft is said to reduce greenhouse gases by 80 percent by the year 2050. Meanwhile, it calls for an expansion of coal, offshore drilling and nuclear energy. FSRN's Leigh Ann Caldwell reports.
Nurses rally in DC for patient safety
Today is the anniversary of the birth of Florence Nightingale — the founder of modern nursing and on Capitol Hill, a thousand nurses used the occasion to call for worker and patient rights. Demonstrators want
increased staffing ratios, collective bargaining rights and improved patient care which they say are missing from the health care reform law. FSRN's Karen Miller has more.
Aquino expected to win presidency in Philippines
Noynoy Aquino, the son of an assassinated opposition leader and a former president, is poised to be elected next leader of the Philippines. The southeast Asian nation of some 93 million has put Aquino in a strong lead with nearly all polls reporting, according to the country's election commission. The 50-year-old would be the country's first new president in nine years, taking over for Gloria Macapagal Arroyo. To learn more about Noynoy Aquino, we go to Sheila Coronel, an investigative journalist whose career spans nearly three decades of covering the democratic process in the Philippines. As the election results came in, FSRN sat down with Coronel to discuss an Aquino presidency.
Sheila Coronel is the co-founder of the Philippine Center for Investigative Journalism and current director of Columbia University's Stabile Center for Investigative Journalism.
Water crisis hits western India
Across the world, concern over access to adequate and clean water is growing. In India's western desert state of Rajasthan residents are facing a severe water crisis. Out of the total 33 districts of the state, 27 have been declared drought affected. There is no water in at least 10,000 villages and water is being supplied through tankers and other means. FSRN's Jasvinder Sehgal reports from Jaipur.