May 25, 2010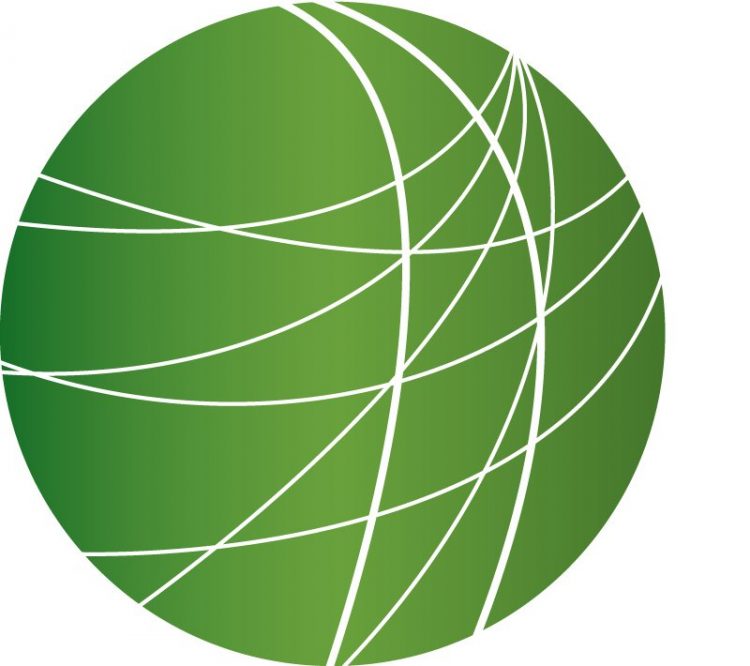 BP's use of chemical dispersants in Gulf criticized by environmentalists, EPA
Advocates say federal housing overhaul could lead to privatization
Court blocks habeas corpus for detainees held by US in Afghanistan
Argentina's indigenous continue to struggle as country marks bi-centennial
India launches census count in disputed region
HEADLINES
Thousands of police go door to door in Jamaica – at least 30 dead 
Violence escalated today in Jamaica – at least 30 people are dead. Thousands of troops are raiding an impoverished West Kingston neighborhood where alleged drug kingpin Christopher Coke is thought to be hiding from extradition to the US. But Coke is a benefactor to many area residents – and they have set up barricades and taken up arms to protect him. A state of emergency has been in place since Friday — soldiers are conducting house-to-house searches – nearby schools and businesses are closed – hospitals are only taking emergency cases – and the government is seeking donations of blood. Coke is deeply entrenched both in the community and in the national political scene, with ties to the Jamaica's ruling political party.
LEED certification can give high rating despite poor indoor air quality
A new report from a group of medical and policy experts in Connecticut is raising questions about how well green building certification protects human health. Melinda Tuhus reports from New Haven.
The report is called "LEED Certification: Where Energy Efficiency Collides with Human Health." Environment and Human Health, Inc. is a group of physicians and public health professionals who study the impacts of environmental issues on human health. President Nancy Alderman says the public assumes such buildings are not only good for the environment, but good for those living or working in them.  She notes the certification process offers a total of 110 points.
"If you get to 80 points, you can be platinum, which is their very highest category, and you can totally leave out, if you choose to, the indoor environmental quality because that's 15 points."
The most points are available for energy efficiency, but as buildings become tighter and more energy efficient, they often concentrate chemicals released from construction materials, cleaning supplies and other pollutants. Alderman's group recommends several changes that the Green Building Council, which certifies the LEED program, could make to ensure that indoor air quality is protected. The Green Building Council did not return a request for comment before deadline. Melinda Tuhus, FSRN, New Haven.
Don't Ask Don't Tell repeal may get vote this week 
A compromise amendment on Don't Ask Don't Tell legislation was reached last night, but it will have no effect on current practices and may well take years to implement. The proposal that received the nod from the White House and key administration leaders does call for a repeal of the policy that prevents gay and lesbian service members from living openly. However, if it gains Congressional approval this week – it will not become effective until after a full military review due in December is done and the Department of Defense determines it complies with "standards of military readiness.
UN forces fire on demonstrators in Haitian tent city
UN forces broke up a protest in Haiti last night — a young girl is among the injured.  Ansel Herz has more from Port-au-Prince.
Joseph Maryonje is a 24-year-old mother of four living near Place Petion.  She said the tear gas clouded the camp where she has stayed since the January earthquake destroyed her home.
"Everyone ran because nobody wants to stay around when there's so much gas.  They're abusive – they shot the gas in here and the children were falling, everyone was feeling the effects."
Students from the nearby university of ethnology took to the streets to protest what they said were abuses by peacekeeping troops.  Student Jacques Lauture said troops stationed outside their campus beat his peers with their guns earlier in the day. Three doctors at the General Hospital said they treated at least six bleeding people for wounds from rubber bullets, including a 7-year-old girl who required ten stitches to her face. A broad political coalition called Tet Kole, which means "heads together" in Haitian Creole, has held several protests in the area around the palace this month, alleging Haitian President Rene Preval is consolidating power in the wake of the earthquake.  One man was killed at the last demonstration, and there are more protests planned for this week. The UN did not respond in time to requests for comment. Ansel Herz, FSRN, Port-au-Prince.
Detroit Mayor says no more TV crews at police raids
The Mayor of Detroit says film crews can't ride along on police raids anymore. Reality TV crews were filming when 7-year old Aiyana Stanley-Jones was killed by police during a raid last week. A spokesperson for Mayor Bing said he wasn't even aware that the city had a contract with cable network A & E's reality cop show. According to an attorney representing the child's family, video of the raid disputes the official police version of events that led to her death – though he has not confirmed that the footage came from the film crew.
Clashes after airstrike in Yemen misses target – kills at least three
Clashes broke out today in Yemen after an airstrike last night missed its target and killed three people — including a deputy governor who had been serving as a mediator with al Qaeda rebels. Local Shabwani tribesmen reacted to the killings – clashing with Yemeni security forces and blowing up an oil pipeline.
Pro-government supporters rally after HRW criticizes election
Tens of thousands of Ethiopians rallied in favor of election results today after Human Rights Watch criticized the weekend polling – calling the vote a "multi-party theater staged by a single-party state." The EU said today that while the elections were peaceful, they were also unfair. After elections in 2005, government forces quashed opposition protests- almost 200 died.
FEATURES
BP's use of chemical dispersants in Gulf criticized by environmentalists, EPA
A memorial was held today in Jackson, Mississippi for the 11 workers killed in the explosion on the BP oil rig in the Gulf of Mexico. The April 20th explosion is still under investigation and the damaged well continues to spew oil into the gulf.
Bob Deans is the Director of Federal Communications at Natural Resources Defense Council. He just returned back from a tour of the region and described to FSRN the view from above the site of the spill.
"And we saw just rivers of oil, flowing, streaming from the site of the spill itself out into the open ocean. Of course what we couldn't see were these huge plumes oil, some the size of Manhattan, creating dead zones below us in deep water of the ocean. And then of course as we came back, we went out on the bayou on boats with some of the oyster gatherers, the shrimpers, the fisherman, people's whose livelihoods depend upon clean, fresh waters, the habitat there in that Gulf region."
Deans said many of the fisherman and local residents expressed concern about the inadequate response and the heavy use of chemical dispersants deep under the sea. BP has pumped an estimated 500,000 gallons into the coastal waters.
"What these dispersants don't do is that they don't chemically break down the oil, they don't do away with the pollutant itself. Once that oil is out of the well, it is in the water, it is moving to the coastline, it is in the marsh. It is in our air even if it evaporates, and so we can't put it back in the well, there is no satisfactory remedy once you get 10 million gallons of crude oil in the Gulf of Mexico as we now have."
Meanwhile, BP's Chief Operating Officer Doug Suttles said in a teleconference that the EPA continues to push the company to search for alternatives to the chemical dispersants.
"They've now asked us to look at all of the options that are on their table that are less toxic than Corexit and we're doing that work now. And as we've stated to them, if we can find an alternative which is less toxic and is effective and is available – because many of these are not available in the quantities required – but if it's available, we will switch to that product."
Suttles also said that the company will employ a method know as "top kill" on Wednesday. That's when they'll inject dense mud into the leak in an effort to stop the flow from the well.
Advocates say federal housing overhaul could lead to privatization
In Washington, the House took up a controversial plan to overhaul the nation's public housing system. Today the House Financial Services committee grilled Obama's secretary of Housing and Urban Development on a proposal that advocates say would privatize public housing.  FSRN's Karen Miller has more.
Court blocks habeas corpus for detainees held by US in Afghanistan
A federal court has ruled that prisoners held on a US military base in Afghanistan do not have access to habeas corpus rights. Last Friday's decision by a three-judge panel of the US court of appeals for the District of Columbia ruled that three detainees captured by the US outside of Afghanistan and rendered to the Bagram Air Base could not challenge their detention in US courts. The three men say they are not terrorists and are being held without access to a fair trial in the Bagram military prison, a facility which, earlier this month, the International Red Cross confirmed had a secret site where former detainees have described suffering abuse and torture.
To discuss the decision, we're joined by Melissa Goodman, staff attorney with the ACLU's National Security Project.
Argentina's indigenous continue to struggle as country marks bi-centennial
Argentina celebrates the bicentennial of a revolution that paved the road to independence from Spain with the nation's capital transformed into a gala event.  But not everyone is celebrating. The nation's indigenous people are calling attention to a legacy of invasion and displacement that continues to this day. FSRN's Marie Trigona reports from Buenos Aires.
India launches census count in disputed region
As part of the 2011 census in India, officials began collecting data in Indian administered Kashmir. Past head counts have created tension with Kashmiri separatists — but not this year.  Shahnawaz Khan has the details.