June 17, 2010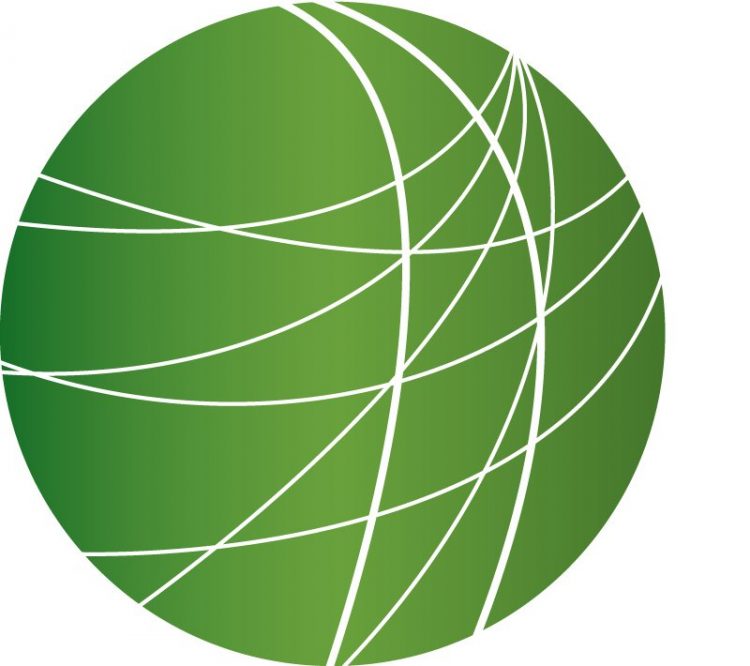 BP's CEO questioned before Congressional panel for company's role in oil disaster
Whistleblower says another BP oil rig poses greater risk to Gulf Coast region
Senate takes up US-Russia nuclear arms treaty
Final arguments in California same-sex trial focus on civil rights
HEADLINES
Israel eases blockade of Gaza
US peace envoy George Mitchell is back in the Middle East today trying to restart talks between Israel and the Palestinians.  Indirect negotiations have been all but halted since Israel's attack on the Gaza aid flotilla.

But in what could be a softening of position, Israel's Cabinet decided today to ease the overland Gaza blockade significantly.  FSRN's Rami Almeghari has the reaction from Gaza.
The decision allows a list of items into Gaza that have been banned by Israel since 2007.  The new list includes, all food items, toys, stationery, kitchen utensils, mattresses and towels, according to Raed Fatouh, the Palestinian Authority official who coordinates entry of goods into Gaza.
Yet Israel says it will continue to prevent entry of many other items, including construction materials like cement and steel, except when needed for vital UN projects.  Also, Israel will maintain the blockade on ships entering Gaza ports and continue to restrict the movement of residents at land crossings.  Fatouh says Israel needs to go even further in easing the blockade.
"We consider this as a positive step, yet it is not enough.  We call on the Israeli side to allow entry of all 4000 goods that used to enter the territory before the siege was imposed"
The ruling Hamas party in Gaza says the goods allowed to enter are secondary and trivial.  The party demands a complete lifting of the blockade to allow unrestricted movement of people and goods alike.  Rami Almeghari, FSRN, Gaza.
80,000 protest in Israel over school segregation case
Also in Israel today, an estimated 80-thousand people took to the streets in Jerusalem to protest a high court decision to imprison a group of parents of European origin who refuse to send their children to school with Jews of Middle Eastern descent.  The ultra-Orthodox parents say the schools in question are not religious enough.  According to AFP, both sides are protesting the intervention of the state into what they see as a religious matter.
Dozens feared dead in Colombian coalmine blast
In a year that has been marked by several mining accidents – including disasters in China and West Virginia – a new explosion at a Colombian coalmine has killed at least 16 people.  Authorities in the South American country are expecting more casualties as rescue workers search for more than sixty others who are trapped in the mine.  Manuel Rueda has more from Bogota.

Colombia´s Geological Institute says the explosion at the San Fernando coal mine occurred around 10:30 pm last night and was sparked by methane gas.  Records indicate that 72 workers were inside the mine at the time.  Rescue teams are working around the clock, and so far have not found any survivors.
John Fredy Rendon directs rescue efforts at the mine.  He says the chances of finding any survivors are slim.

"Aqui la magnitud de la explosion fue de tal situacion que salio de 2,000 metros de profundidad una onda explosive que se sintio en toda la zona.  La profundida de la explosión y la falta de oxigenación y la cantidad de gases acumulados nos hace temer por la vida de las demás personas"
"The explosion was so great that we felt it at the surface, even though it occurred some 6,000 feet underground.  The depth of this explosion, the lack of oxygen and the accumulation of gases makes us fear for the lives of those who were inside the mine."
The accident occurred at a domestically-owned mine near the town of Amaga in the North West part of the country.  Last year, nine miners died in another coal mining accident in the same region.  Manuel Rueda, FSRN, Bogota.
US Lawyer released on medical bail after arrest by Rwandan police
A US lawyer arrested for genocide denial in Rwanda has been released from jail on medical bail.  Minnesota resident Peter Erlinder traveled to the central African country last month to defend a Rwandan opposition leader in court.  Authorities arrested him soon after his arrival.  Erlinder's lawyer told the AP that Erlinder was free to go home, on condition that he meet certain criteria of the court.  The case raises questions of the scope of freedom of expression in the country.
Rights group says Somali refuges suffer abuse by Kenyan police on border
A human rights group is accusing Kenyan police of abusing refugees and asylum seekers fleeing war-torn Somalia.  Abdulkarim Jimale reports from Nairobi.
The new Human Rights Watch report is entitled "Welcome to Kenya: Police Abuse of Somali Refugees."  It says that Somalis who cross into Kenya, most of whom are women and children, are being subjected to widespread mistreatment.  Report author Gerry Simpson spoke at press conference today in Nairobi.

"There is excessive use force by the police, resulting in death and miscarriages, pregnant women, rape and form of physical violence, including whipping, kicking and beating.  Widespread unlawful forced return to the war-torn Somalia, in contravention refugee law.  And systematic unlawful arrest, detention, in inhuman and degrading conditions in a number of police stations and widespread extortion."
Human Rights Watch is appealing to the Kenyan government to rein in its police, and to the United Nations to improve its monitoring of the situation.
Kenya's government officially closed its 682 km border with Somalia in January 2007, after clashes erupted between radical Islamists and Somali government troops.  Kenya's Dadaab refugee camp, the largest in the world, hosts nearly 300,000 Somali refugees, yet it was only built to house 90,000 people.  Abdulkarim Jimale, FSRN, Nairobi.
UN delays awarding science prize because of controversial namesake
The UN has postponed awarding an international educational prize for work in life sciences after receiving criticism about its name.  The UNESCO-Obiang Nguema Mbasogo International Prize for Research in the Life Sciences is funded by and named for Equatorial Guinea's dictator Teodoro Obiang Nguema.  The long-time dictator is widely criticized for corruption and human rights violations.
FEATURES
BP's CEO questioned before Congressional panel for company's role in oil disaster
Today, BP's CEO Tony Hayward came before a Congressional panel to defend his company's safety performance and response to the Gulf oil spill. Lawmakers took the chance to press him on his company's poor safety record saying cost-cutting may have led to greater risks. Tanya Snyder reports.
Whistleblower says another BP oil rig poses greater risk to Gulf Coast region
As tens of thousands of barrels of oil continue to flow into the Gulf from BP's Deepwater Horizon well, thousands of other rigs continue production in the region, including more than a hundred deepwater operations. These rigs continue  operations despite President Obama's temporary ban on some drilling in the region. One of those is a massive oil rig, even larger and deeper than the one that caused the current spill. It's also operated by BP and there is also evidence of ongoing safety violations at the site, called Atlantis. A former employee turned whistleblower and consumer groups are pointing to internal BP documents and warning that an accident at the site could be far worse than the one that led to the current disaster.
For more, we're joined by Wenonah Hauter, Executive Director of Food & Water Watch.  That's a non-profit consumer advocacy group based in Washington DC.
Senate takes up US-Russia nuclear arms treaty
Secretary of State Hillary Clinton appeared before a Senate panel to convince skeptical lawmakers about the importance of the START Treaty – the nuclear weapons agreement with Russia. As FSRN's Leigh Ann Caldwell reports, the treaty is not just about reducing the number of nuclear weapons but also about the long term defense strategy.
Final arguments in California same-sex trial focus on civil rights
A judge in San Francisco has heard final arguments in the first federal trial over a state's ban on same-sex marriage. Eighteen thousand lesbian and gay couples married in California after a state court allowed gay marriage. But voters later passed a ballot measure called "Proposition 8" banning any new marriages for same sex couples. Now the issue is in the hands of a federal district judge in a lawsuit that could ultimately end up in the US Supreme Court. Christopher Martinez files this report from San Francisco.