July 5, 2010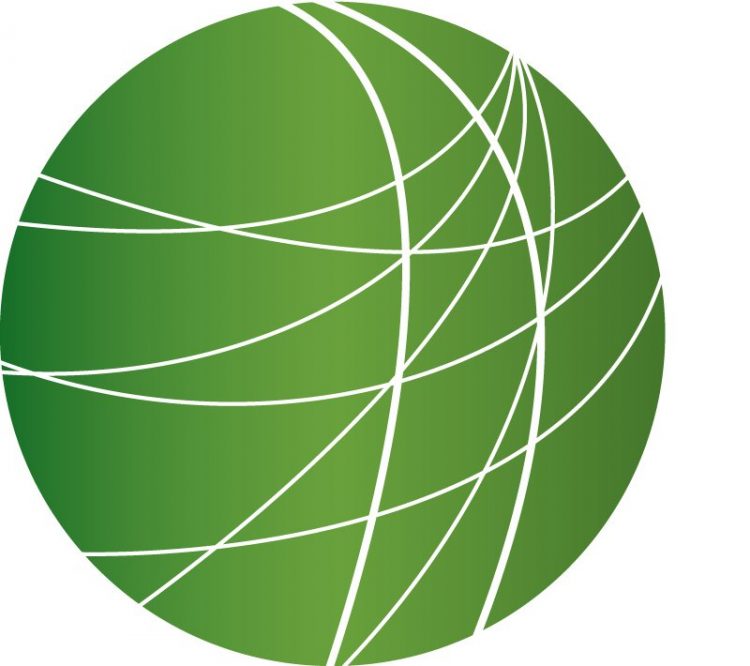 Mexican elections point to shift in regional politics
Poor Peoples World Cup draws attention to lack of benefits from tournament
Reports highlight human trafficking as growing enterprise
English courts pursue controversial use of video appearances
Federal government announces funding for solar energy
HEADLINES
Israel relaxes blockade by land – but not by sea
Israel says today that more cargo trucks will be allowed to enter Gaza, and also released a list of good that will not be allowed in. Cement, steel and some other raw building materials will now be permitted, but only for Palestinian Authority projects or those undertaken by international entities. Also in Gaza today, Israeli naval vessels opener fire on fishermen – FSRN's Rami al Meghari reports.
The decision to relax entry restrictions excludes the Gaza Sea, and Israeli naval forces continue to prevent fishing deep off Gaza shores. Today, medical sources say a fisherman was wounded onboard his boat off Gaza city.  Also, Israeli vessels opened fire on fishermen onboard boats off the southern shores of Rafah and Khan Younis cities. No injuries were reported. The Palestinian center for human rights in Gaza reports that at least two fishermen have been injured by Israeli naval vessels since the beginning of 2010. The Gaza-based agriculture ministry says that 400 fishing boats are no longer functioning. In June2007, Israel imposed a comprehensive blockade on Gaza including its 40-kilometer    coastline making it difficult for Palestinian fishermen to PLY their trade. Israel restricted  fishing areas that had extended  12 nautical miles off shore before the blockade  were reduced to just   2 to 3 nautical miles from land. Rami Almeghari, Free Speech Radio News, Gaza.
Urumchi violence one year on – Amnesty International says troops triggered violence
The capitol of the Xinjiang Uyghur Autonomous Region in Urumqi was quiet today – on the anniversary of last year's unrest. 197 people died, some 1700 were injured. When the violence between Uyghur and Han Chinese subsided, authorities detained hundreds of mostly Uyghurs and sentenced 25 people to death. In advance of today's anniversary, Chinese authorities installed about 40,000 high definition cameras in public areas around the capitol. China has also implemented a number of social programs to address the underlying causes of tension between the Uyghurs and Han Chinese, including unemployment. Over the weekend, Amnesty International issued new call for China to launch a "proper" investigation into the government's role in the violence and crackdown. They say newly gathered eyewitness accounts suggest that the original protests were peaceful – until met by violence from security forces.
Nationwide general strike in India affects millions 
Across India today, a general strike was observed over escalating fuel costs — Jasvinder Sehgal has more.
Today's   dawn to dusk nationwide strike grounded air travel, disrupted trains and parked buses and trucks. Shops and schools closed in many parts of the country.  The protest was called after the Indian government ended curbs on petroleum pricing and hiked the prices of diesel, kerosene and cooking gas. Brinda Karat, spokes person of the Communist Party says that the agitation is not intended to gain political mileage — but rather   to call attention to   the plight of the common citizen.
"Price hikes of all petroleum products, kerosene, gas, diesel, petrol — this is going to have a cascading impact so this is not any thing to do with this or that political party, this is against the Government policies which effect all sections of people particularly the poor."
Police detained nearly 10,000 demonstrators in the state of Maharashtra where hundreds of buses were damaged. Many opposition leaders courted arrest in support of the shutdown. The Associated Chambers of Commerce and Industry estimates that the strike cost the country more than 20 million US Dollars.   Jasvinder Sehgal, FSRN, India.
Poland's presidential results final – interim President Komorowski keeps the job
Poland's interim President has officially prevailed in presidential elections – Bronislaw Komorowski defeated Jaroslaw Kaczynski — the identical twin brother of the nation's late President.  Some analysts say President Koromowski's Civic Platform Party will continue to roll back the socially conservative pro-welfare policies of the former President.
Somali civilians caught in crossfire, at least 60 dead
Clashes continue for the fifth day in Mogadishu where Somali government and African Union troops battling extremist rebel militias have killed dozens and wounded hundreds. Abdulkarim Jimale reports for FSRN.

At least 60 people have been killed and nearly 150 others injured in the crossfire. Most of the victims were civilians. Two peacekeepers are among the dead. Hundreds of families have fled their homes. The violence began July 1ST after Hizbul Islam ordered the media not to broadcast on the country's Independence Day —   but the local media refused to follow the orders.  Mortar fire across the city followed — and has continued since. Somali President Sharif Sheikh Ahmed said today that the nation is in the hands of Al-Qaeda and extremist groups. The African Union has ordered another 2,000 peacekeepers to the region. Abdulkarim Jimale, FSRN.
FEATURES
Mexican elections point to shift in regional politics
In Mexico, preliminary results from voting over the weekend show the Institutional Revolutionary Party or PRI as the winner of most of the local offices in 14 states. The party ruled the country for more than 70 years up until 2000. There were also some surprising losses for the PRI in some local contests and violence and intimidation closed some polling stations.
For more we're joined by Laura Carlsen, director of the Americas Program of the Center for International Policy in Mexico City.
Poor Peoples World Cup draws attention to lack of benefits from tournament
The FIFA soccer world cup is approaching an end in South Africa with the finals scheduled for next weekend. As the games come to a close, many are questioning the benefits organizers of the mega tournament promised to bring to the country – where many live in poverty and lack access to housing, electricity, and water. Activists and athletes are highlighting the plight of the poor in a parallel tournament called the Poor People's World Cup. Some 36 teams from 40 Cape Town communities are competing. FSRN's Davison Makanga attended one of the games and files this report.
Reports highlight human trafficking as growing enterprise
Two new reports indicate the modern-day slave trade known as human trafficking is one of the world's largest and fastest growing criminal enterprises. A United Nations report released last week estimates human traffickers in Europe alone earn around $3 billion a year by forcing their victims into prostitution or other unpaid work.
In June, the US State Department issued its annual assessment of human trafficking worldwide and, for the first time, evaluated the modern slave trade within its own borders. The most prevalent form of human trafficking in the US is forced prostitution, but slavery also extends to other sectors such as agriculture, domestic work, and manufacturing.
Secretary of State Hillary Clinton spoke about shared responsibility during the presentation of the 2010 Trafficking in Persons report.
"All of us have a responsibility to bring this practice to an end. Survivors must be supported and their families aided and comforted, but we cannot turn our responsibility for doing that over to nongovernmental organizations or the faith community. Traffickers must be brought to justice. And we can't just blame international organized crime and rely on law enforcement to pursue them. It is everyone's responsibility. Businesses that knowingly profit or exhibit reckless disregard about their supply chains, governments that turn a blind eye or do not devote serious resources to addressing the problem, all of us have to speak out and act forcefully."
California lawmakers are currently considering legislation that would require large retailers and manufacturers in the state to inform the public about what measures they do or do not take to insure slave labor is not part of their products' supply chain.
One NGO that helps companies to identify human trafficking risks is Verité. The organization's Executive Director Dan Viederman says companies wanting to insure that slavery is not part of the chain of supply can first look for a common indicator.
"There is a very simple mechanism – a very simple way in which they can better understand the risk and that is to identify if any of the workers have been placed in that farm or in that factory by a middle man, by a labor broker. And if they have, we can then help them put in place systems to help them respond to that problem."
Viederman also says that securing the chain of supply is a shared responsibility between various stakeholders. He urges consumers to educate themselves about their favorite brands and to ask questions about the origins of products.
English courts pursue controversial use of video appearances
Some English courts have just finished a controversial one-year pilot project where defendants make their preliminary court appearance not in person, but by video link from the police station. The British government says this modernization of the criminal justice system is faster and cheaper than transporting people to court. But critics say it can have a negative influence on the judicial process. Naomi Fowler reports from London.
Federal government announces funding for solar energy
If you've considered installing solar energy in your home – and then backed away because of the price – you're not alone. The large initial investment usually pays for itself over the twenty-year lifespan of the solar panels, but that's a long time to wait. Some new federal initiatives could help make it more affordable to go solar – without costing taxpayers. Tanya Snyder reports.