July 6, 2010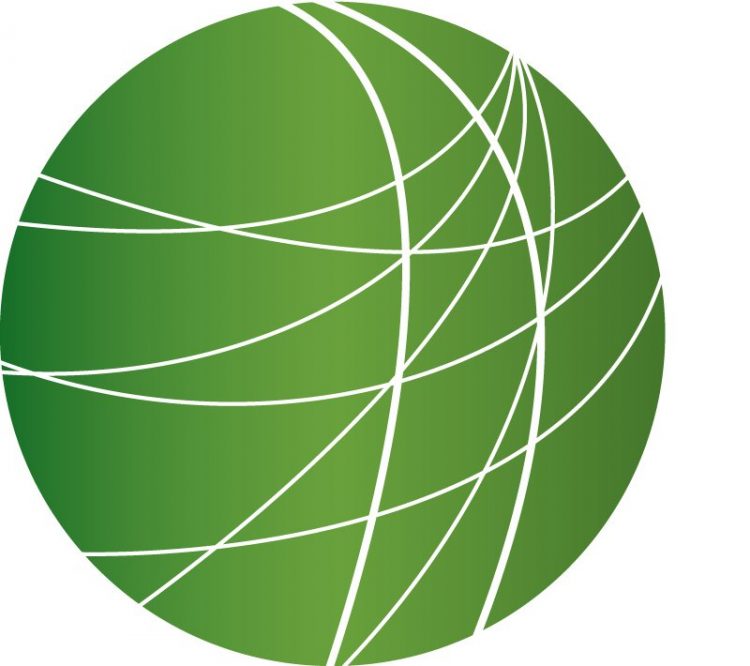 Obama meets with Israeli Prime Minister Netanyahu
Thai government extends emergency rule, citing fears of unrest
Workers at private security firms in Pakistan cite unfair working conditions
Environmentalist sentenced for protest at Capitol building
West Virginia officials move to replace late Senator Byrd
HEADLINES
Prior to spill, BP overstated the amount of oil it could skim by nearly 98%
Just weeks before the oil spill disaster in the Gulf of Mexico – BP vastly overstated its ability to skim spilled oil should just such a calamity occur. In documents submitted to federal regulators in late March, BP claimed it could recover almost half a million barrels of oil each day by skimming. In fact – the sum total of oil skimmed from the surface thus far is just over half of what the company said it could clean up in just one day. According to the Washington Post, the lion's share of the more than 600,000 barrels that has been cleaned up has been removed through capture at the origin of the leak and burning. More than 2 million barrels has leaked into the gulf to date. A super skimmer is now being tested in the region – it remains to be seen just how much this giant Taiwanese vessel will be able to remove from Gulf surface waters. And a new containment ship that was supposed to hook up to the cap over the well today will not be put in place until later this week when the weather improves.  The Helix Producer is supposed to collect up to 25,000 barrels a day.
Justice Department seeks to block Arizona's immigration law
The Obama administration filed a challenge today to Arizona's recently enacted anti-immigration law – and seeks to block it implementation. The suit, filed in US District Court in Phoenix, says SB1070 is unconstitutional because the state law appropriates federal authority over immigration matters.  Further – the suit also argues that Arizona's law will result in police harassment.  And a delegation of immigration activists' from Arizona arrived in DC today where they began a 24 hour vigil in front of the White House. Shuya Ohno was among those gathered in Lafayette Park who say the federal challenge to Arizona's law is just the first step.

"SB1070, this harsh anti immigrant, inhumane law – this discriminatory law — cannot stand, that the Department of Justice has to challenge, that the Court has to overturn this law. And secondly, that's just the first step. There are so many other states that are considering similar laws that have to be stopped. The only real solution is real immigration reform."
The Justice Department joins the ACLU, a coalition of Latino clergy and even a Tucson police officer in challenging the law.
Cycle of police violence, protests and death continue in Kashmir 
Fresh tensions have engulfed Indian administered Kashmir where protests over a boy's death, allegedly by police, led to three more killings in police action today.  Shahnawaz Khan reports.

Authorities ordered schools across Kashmir closed today – they hoped to avoid more unrest after separatists called for students to protest at school. Some Kashmiris hoped for calm, and a return to some semblance of normalcy. But this morning the body of a 17-year-old was recovered from a stream. Protests erupted quickly. Residents alleged the boy was drowned after a police chase last evening.  Soon police and paramilitary fired on angry protesters killing one on the spot. More protests. More firing. A young woman was fatally hit this time, reportedly inside her house.  As protests spread, another 15-year-old youth was killed by police fire.  Authorities have imposed an indefinite curfew in Srinagar – residents must remain indoors at all times. Tackling the public anger becomes tougher and tougher after every killing – 15 people are now dead at the hands of police since June 11. Shahnawaz Khan, FSRN, Srinigar.
Soldier charged as alleged WikiLeaks video source
The US military has formally charged a soldier in the leak of a classified video to WikiLeaks.  Pfc. Bradley Manning faces eight charges – including putting national security at risk — for allegedly copying a video that documented a helicopter attack on civilians in Iraq – two journalists were also killed. Private Manning was detained in June and is being held by US authorities in Kuwait.
Sri Lankan hardliners blockade UN compound in Colombo 
Hundreds of pro-government protesters in Sri Lanka blockaded the UN compound in Colombo today, trapping the staff inside while burning effigies of Secretary General Ban Ki Moon outside. Demonstrators called for the UN to end its investigation into human rights abuses during the final months of the country's quarter century of civil war – the UN says more than 6,000 civilians were killed in the final few months of the war alone.  All UN employees in the Colombo office were able to leave the building by day's end – but the protests continued. Just yesterday – the European Union announced that revoked Sri Lanka's favored trade status over its human rights record.
FEATURES
Obama meets with Israeli Prime Minister Netanyahu
President Obama emerged from a meeting with Israel's Prime Minister Benjamin Netanyahu today at the White House, calling their discussion extensive and highlighting what he said was Netanyahu's commitment to the peace process.
"I believe that Prime Minister Netanyahu wants peace. I think that he's willing to take risks for peace. And during our conversation he once again reaffirmed his willingness to engage in serious negotiations with the Palestinians around what I think should be the goal not just of the two principles involved, but the entire world, that is two states living side by side in peace and security."
Obama said the two leaders also discussed the embargo on Gaza and renewed sanctions on Iran. The two leaders meet as Middle East peace talks struggle to move forward and the countries are working to mend the strained ties following May's deadly attack on a Gaza aid flotilla and Israel's construction in the West Bank and East Jerusalem.
For more we're joined by Graham Usher, contributing editor to Middle East Report.
Thai government extends emergency rule, citing fears of unrest
The Thai government has extended the state of emergency for another three months – past an original deadline to resume civil law. The government says it remains concerned anti-government violence could re-emerge after protests erupted in April. But as Ron Corben reports from Bangkok there are calls for the government to lift the decree altogether.
Workers at private security firms in Pakistan cite unfair working conditions
In Pakistan, suicide bombings, kidnappings and distrust of police and the military have sparked a boom in the private security industry. There are hundreds of security companies throughout Pakistan and many are owned by international corporations – some with connections to US based firms. Despite this booming business, the locals hired as security guards are paid very little and complain of other labor abuses. FSRN's Scott Pham reads for our reporter on the ground, Gabe Mathews, who investigated working conditions for one of the most dangerous jobs in the country.
Environmentalist sentenced for protest at Capitol building
Oil from the BP disaster in the Gulf of Mexico has now hit all four state coastlines in the region and tar balls have come on shore in Texas. Work crews continue to collect waste and oil from the spill, including in Lake Ponchartrain near New Orleans.
While the largest environmental disaster in the US continues, some are questioning why an environmental activist who hung up protest banners on Capitol Hill faced 3 years in jail and BP hasn't been charged with any crimes.
The activist, Ted Glick, was arrested last September. At a superior court in Washington DC today, Glick got a sixty day suspended sentence. FSRN's Jacob Fenston has more.
West Virginia officials move to replace late Senator Byrd
Senator Robert Byrd has been laid to rest at Arlington National Cemetery. Meanwhile in West Virginia, the Governor and the Secretary of State are determining a process to replace the late Senator in the US Senate. As FSRN's Leigh Ann Caldwell reports, if the governor appoints a replacement, 6 percent of the US Senate would not be elected.