July 7, 2010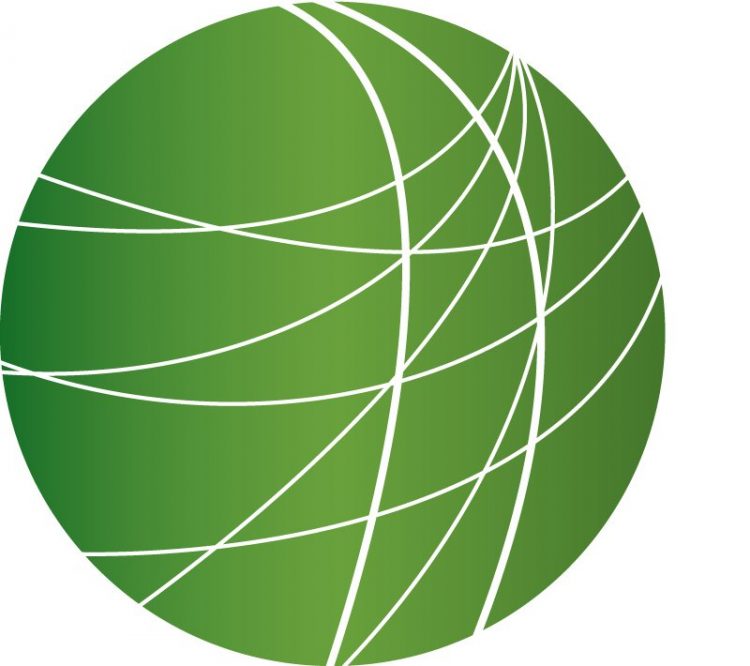 Toll on wildlife grows in Gulf Coast region
Obama appoints new head to Medicare and Medicaid
Justice Department sues Arizona over immigration law
Military whistleblower faces charges over leaked material
Residents in Venezuela shift routines as crime spreads
HEADLINES
Kashmir journalists hit with curfew restrictions
The Indian Army has been dispatched to Indian administered Kashmir's main town Srinagar to help implement a curfew and contain recent protests.  Journalists, once exempt from the curfew, are now feeling the crunch as well.  For FSRN, Shahnawaz Khan has more from Kashmir.
A new round of protests erupted Tuesday over a boy's death, allegedly at police hands.  Authorities responded with a strict curfew in Srinagar and other major towns in Indian administered Kashmir.  The Indian Army was called in Tuesday night to assist the police and paramilitary.  Some protests and minor clashes with police continued today, according to local media reports.
In addition, authorities have revoked the passes that allowed Journalists to be out after curfew, making it unlikely that several daily newspapers will hit the stands tomorrow.  The last time the Srinagar-based newspapers failed to publish was in 2008, when the state enforced a prolonged curfew to crack down on peaceful pro-independence demonstrations in the region.  Shahnawaz Khan, FSRN, Srinagar.
UK Court eases restriction on gay asylum seekers
A Supreme Court ruling has today changed the rules for gays and lesbians seeking asylum in the UK.  From London, FSRN's Naomi Fowler reports:

In at least 80 countries around the world, homosexuality is illegal, and in 6 of them gay and lesbian people can be given the death penalty.  Equality and human rights campaigners have long accused Britain's asylum system of institutional homophobia.  While all asylum claimants face an uphill battle, gay refugee claims face a higher rate of rejection, even when the person has presented evidence of imprisonment, rape and torture.  UK Lesbian and Gay Immigration Group statistics show that between 2005-2009 over 98% of gay asylum claims were refused at the initial stage – that compares to the general refusal rate of 76%.
Today two gay asylum seekers successfully appealed their cases.  The men, from Iran and Cameroon, had been told by British authorities they could avoid persecution by keeping their sexuality 'secret' or being 'discreet.' But the Supreme Court judges ruled unanimously that that contravened the UN Convention on the Status of Refugees.  Campaigners hope the policy change will allow more gay and lesbian people whose lives are threatened in their home countries to gain asylum.  Naomi Fowler, FSRN, London.
HI Governor vetoes Civil Unions bill
In other LGBT news, the Republican Governor of Hawaii, Linda Lingle, has vetoed legislation that would have provided civil unions to same-sex couples.  Lingle said the issue should be referred to voters.  The ACLU told local media that it intends to file suit to ensure equal rights for gay and lesbian citizens.
EPA seeks to cut down on interstate pollution drift
A new EPA proposal would cut the amount of pollution that crosses state borders in the Eastern part of the country.  Because of air currents, sulfur dioxide and nitrogen oxides often move across state lines and concentrate, adding to state air pollution loads and making it more difficult for many to meet Clean Air Act standards.  The pollution reductions proposed by the EPA could lessen how much downwind states have to pay to deal with pollution created by their neighbors.
Justice Department indicts five in subway bombing terrorism case
Today the Justice Department unsealed the indictment against a Colorado man who allegedly plotted an attack on the New York subway.  Authorities apprehended Najibullah Zazi for allegedly taking part in the al-Qaeda-led plan.  The indictment also names four others, three of whom were leaders of the terrorist organization's "external operations" program and accused of organizing the unrealized attack.  One of the men, Adnan El Shukrijumah, has been wanted by the FBI for several years.  The Justice Department says El Shukrijumah was also involved in a bombing plot in the UK broken up by British security last year.  Each of the men faces life in prison if convicted.
Poor sanitation raises threat of sexual violence in Kenyan slums
Women in Nairobi's poorest areas live under the constant threat of sexual violence, according to a human rights report released today.  The threat often leaves these Kenyan women and girls too scared to access basic sanitation facilities.  Mohammed Yusuf reports from Kenya.
The new Amnesty International report entitled "Insecurity and Indignity: Women's experiences in the slums of Nairobi, Kenya" details how the government has failed to incorporate the slums in urban plans and budgets.  This has left residents with poor access to sanitation and other services.
Amnesty International's East Africa researcher Godfrey Odongo says lack of adequate bathroom facilities makes women vulnerable to rape.
"The report indicated indignity women experienced, how women are disproportionately affected by the lack of toilets and bathroom, and that would put them in an indignity and insecure situation."
Odongo says the women consequently become prisoners of their own homes and are forced to use plastic bags as toilets.  The human rights group says only about 1/4 of slum residents have in-home access to a bathroom.  The lack of police in these areas compounds the problem.  Amnesty International says the government needs to improve security and force landlords to construct more toilets and bathrooms in the slums.  Mohammed Yusuf, FSRN, Nairobi.
Japan suspends anti-whaling activist sentence
Anti-whaling activist and New Zealand resident Peter Bethune has been issued a suspended sentence by a Japanese court after being arrested for boarding a whaling ship last year.  The Sea Shepherd activist was on board Ady Gil when it was "rammed and destroyed," in the words of the group, by a Japanese Whaling vessel.  Bethune says he boarded the ship in an effort to make a citizen's arrest of the captain.  The Japanese court suspended Bethune's 2-year sentence and will deport him to New Zealand.  Japan is one of three countries that continues to hunt whales.
FEATURES
Toll on wildlife grows in Gulf Coast region
The federal government is pushing to reinstate a six-month ban on deepwater oil drilling in the Gulf. The Obama Administration's Department of the Interior submitted a court filing Tuesday in Louisiana arguing that the ban is necessary to prevent another disaster. The ban was first put into effect in May but came under criticism from businesses and politicians in the Gulf region who said it would hurt the economy. A judge agreed with a court challenge to the ban and on June 22 issued an order to block the moratorium, allowing deepwater drilling to continue pending appeals.
Meanwhile, the toll on wildlife in the region grows.
Ken Rice is the wildlife branch director for sector Mobile incident unified command. On a teleconference with reporters today he spoke about the challenges in monitoring the affect on wildlife in the region.

"The issues that we have is, getting proper information when the public calls in, finding good locations and getting these birds captured and back to the rehab facilities so they can be worked on and be released back into the wild and be productive again."
Rice said other marine life, such as dolphins and turtles have also been affected by the spill and that hundreds of birds have been captured with evidence of oil contamination since the beginning of the spill.
"The birds that have been impacted the most have been birds that have direct contact with the water, of course. A lot of these are called Northern Gannett, they're seabirds that spend most of the entire time of their life on the open seas other then when they nest. We've also had quite a few brown pelicans, a few shore birds, we've had a few terns, some of the pie-baled greebs."
Rice also said that many animals were probably going undetected despite efforts to find and rescue them. According to government figures, an estimated 1400 birds, 450 sea turtles and 50 mammals have died in the area impacted by the BP oil disaster. Officials warn that not all deaths are necessarily connected to the oil spill and final determination of the deaths is pending.
In other Gulf News, more than 27,000 abandoned oil and gas wells remain in Gulf of Mexico waters, according to an investigation by the Associated Press, and oil companies and the government are failing to check the wells for potentially dangerous leaks. Regulations require oil companies to submit plans to reuse or permanently seal wells within a year, but the AP investigation found that the rule is "routinely circumvented" and that there are more than 1-thousand wells that have remained unfinished for more than a decade. The BP well that led to the current disaster in the Gulf was in the process of being sealed for temporary abandonment when it exploded on April 20.
Obama appoints new head to Medicare and Medicaid
On Wednesday, President Obama announced the recess appointment of the new head of the Center for Medicare and Medicaid Services, or CMS. The appointment of Dr. Donald Berwick bypasses Senate confirmation.  Senate Majority Leader Mitch McConnell accused the administration of sneaking Berwick through "without public scrutiny." But the administration said Republicans are opposing Berwick's nomination to "score political points". Michael Lawson has more from Washington.
Justice Department sues Arizona over immigration law
An annual conference bringing together border-state governors from the United States and Mexico has been canceled – a casualty of Arizona's controversial new immigration law. All six Mexican governors declared that they would boycott the conference, which was to be held in Phoenix, and chaired by Governor Jan Brewer, who signed the law. Brewer responded by canceling the conference – which New Mexico Governor Bill Richardson says she has no right to do. As the nation's only Latino governor, Richardson says he's trying to salvage the conference by finding another venue for it.
The border governors aren't the only ones taking action in response to Arizona's immigration law. The Justice Department filed a lawsuit Tuesday, challenging the law on constitutional grounds. Tanya Snyder has more.
Military whistleblower faces charges over leaked material
The federal government has charged US Army Specialist Bradley Manning with multiple criminal counts related to the alleged release of a military video to the website Wikileaks earlier this year. The video shows an Army helicopter firing on civilians in Baghdad. The attack killed several people, including two Reuters reporters.
This brings up the issue of what kind of penalties and protections are in place for government whistleblowers.
To discuss this we're joined by Jesselyn Radack, Homeland Security and Human Rights Director at the Government Accountability Project, a non profit organziation based in Washington DC that protects whistleblowers and promotes corporate and government accountability.
Residents in Venezuela shift routines as crime spreads
Crime has become a rampant problem in Venezuela, where murders, robberies and kidnappings are spreading through all sectors of society. Many citizens lack faith in the police, and are now taking measures to protect themselves and their families. Rachel Jones reports.