July 8, 2010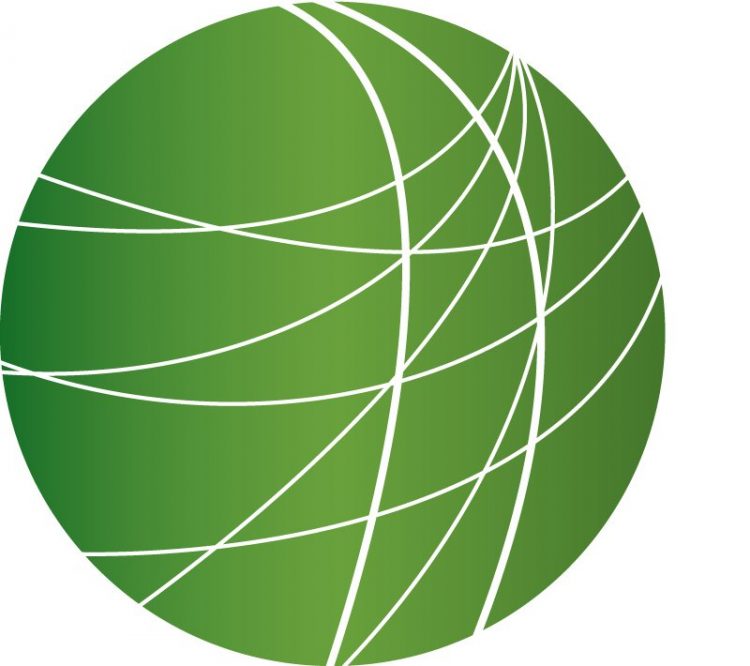 Gitmo detainee pleads guilty in revised military commissions
Relief agencies point to continuing needs in Haiti's recovery
Activists in New Delhi call for investigation into police killing of journalist
March for Israeli soldier concludes in Jerusalem
Former child soldiers reintegrate into Sudan society
Download Audio
HEADLINES
FL Governor calls special session to ban oil drilling off coast
The last several weeks of the BP oil spill have seen the pristine white sand beaches of the Florida Panhandle turn to a major tar clean-up operation.  Today the state's Governor took a step that could reduce the risk in the future.  From WMNF Community Radio in Tampa, Sean Kinane reports.
Florida Governor Charlie Crist announced that he is calling the state Legislature back into a special session later this month.  At a press conference, Crist said he hopes they will draft a state Constitutional amendment that, if passed by voters in November, would ban fossil fuel drilling in Florida waters.
"This is an issue that is so important to the future of our state, to the economy of Florida.  Our economy and our environment are inextricably linked in my view."
State waters range from three to ten miles offshore.  The ban would not affect deep water drilling in federal waters of the Gulf.  The state Legislature strongly leans Republican, but public outrage is currently high enough that the ban could go through.  Sean Kinane, FSRN, Tampa.
Report: Less than half eligible immigrants would gain permanent residency through DREAM Act
A new report released today by the Migration Policy Institute says that approximately 2.1 million youth and young adults in the US are currently eligible for DREAM Act benefits, were the law to pass.  The DREAM act would allow many of those brought to the US illegally before the age of 16 to obtain conditional permanent resident status, attend college or enter the military and eventually be given permanent residency.  Report author Jeanne Batalova says some immigrants are less likely than others to reap the benefits of the legislation.  Immigrants who currently don't have high school degrees are in the worst situation.
"They face a double disadvantage.  They would need to obtain a high school diploma.  And the fact that so few of them are limited English proficient will make it really difficult to qualify for conditional status."
Batalova says that only 4% of the 470,000 in this group would actually go on to obtain permanent status.  Of the estimated 2.1 million eligible immigrants, the Migration Policy Institute estimates that only 825,000 would actually complete the requirements to become permanent residents.
Immigration activists protest MLB's plan to hold All Star Game in Arizona
Major League Baseball plans to host next year's All-Star Game in Arizona – but opponents of the state's new immigration law want the game moved.  They protested today outside of the league's headquarters in Manhattan.  FSRN's Renee Feltz was there.
Take the game out of Phoenix, move the All-Star Game Now – Hundreds of immigrant supporters sang their own version of Take Me Out to the Ball Game during today's protest.  They want Major League Baseball to take a stance against Arizona's new immigration law.  One speaker pointed out that a quarter of the league's players are Latino or were born abroad.
"They look like we do.  And if they were walking in the streets of Arizona they could be detained and they could be deported."
Today's protest was one of many held around the country as part of a nationwide call to boycott Arizona, including games played by the Arizona Diamondbacks.  Many baseball players have denounced Arizona's law, but commissioner Bud Selig has resisted calls to move the All Star Game.  For now, it remains scheduled for next year in Phoenix.  Renee Feltz, FSRN, Manhattan.

UK throws out "Stop and Search" policy
Great Britain's Home Secretary today threw out the police's controversial "Stop and Search" counter-terrorism policy.  Under the rule, police could stop and frisk anyone without probable cause.  The European Court of Human Rights ruled the policy unlawful earlier this year.  Activists have been complaining for the last decade that "stop and search" violates civil rights.
Somali World Cup fans attacked for defying game-watching ban
As the final game of the World Cup approaches, Islamist militants in Somalia continue to prohibit residents from watching the game on television.  During yesterday's semi-final match between Spain and Germany, unknown militiamen attacked a house on the edge of the capital where fans were watching the game.  For FSRN Abdulkarim Jimale has the story.
Two football fans were killed and three others injured in bomb attack at a house in Elasha Biyaha District, near the capital Mogadishu.  The area is home tens of thousands of internally displaced people.
Al-Shabab and Hizbul Islam have banned civilians from watching and playing football games in the areas under their control in southern Somalia, which includes large parts of Mogadishu.  The extremist groups threaten football fans with public flogging or worse if they are caught watching a match.
A large number of football fans have abandoned rebel areas and are looking for safe places controlled by Somali government to watch the World Cup final.  Many Somali football fans are angry about the ban, but say they don't have a choice but to accept the order.  Abdulkarim Jimale, FSRN.
Cuba to free 52 political prisoners
The Cuban Catholic Church has negotiated the release of 52 political prisoners jailed by Cuban authorities since 2003.  The prisoners were arrested in a government crackdown on pro-democracy activists.  The church indicated the prisoners would be released over the next few months.  According to Cuban Commission for Human Rights figures, this release would bring the total number of political prisoners in the country to approximately 115 – that's down from 201 at the end of 2009.
FEATURES
Gitmo detainee pleads guilty in revised military commissions
A detainee at Guantanamo Bay detention center pleaded guilty to terrorism charges. As FSRN's Leigh Ann Caldwell reports, it's the first conviction from the controversial military commissions under the Obama administration.
Of the 181 still at Guantanamo Bay, about four dozen detainees are waiting for their release. Many are Yemenis unable to return to their country. The US has been reaching out other nations to accept them. In the latest development, Germany has agreed to take two.
Relief agencies point to continuing needs in Haiti's recovery
Six months after the devastating earthquake in Haiti, and hundreds of millions of dollars of aid later, recovery continues throughout the country with relief organizations highlighting ongoing dire need.
In an assessment today, The Red Cross said it has spent 148 million dollars and plans to sign contracts for an additional 70 million in the next few weeks. Much of that has gone to shelter, financial recovery and health services.
In a teleconference with reporters today Gail McGovern, President and CEO of the American Red Cross said that the agency was launching a new program of small financial grants to Haitian families.
McGovern also said that the agency was turning to transitional shelters for hundreds of thousands in need of more permanent dwellings, but acknowledged that land rights remains an issue, where disputes have arisen in the months following the earthquake.
"The people of Haiti, as you can imagine, want to go back to where they were living. They want to go back to their communities, where they had livelihoods, where they were school systems, where they were with their neighbors and their churches, etc. so what we're doing is a combination of a few things. As land becomes available in the outskirts of Port Au Prince transitional shelters are being built. Inside Port Au Prince, the Haitian government is going through the city and determining what buildings are habitable and can be moved right back in, which need repair and which need to be knocked down."
McGovern also warned that tents and tarps may not be adequate for the upcoming hurricane season, but said that preparations are underway.
"One good thing about a hurricane is that you see them coming and there is time to respond so that's why we've got the people of Haiti making the tented communities more prepared in terms of drainage ditches, etc, we have evacuation plans so that we can get people to higher ground and out of harm's way using a series of cell phones and bull horns, etc. and if the tarps and tents get damaged we stand ready to replace them."
The UN's World Food Program says it has pre-positioned enough food to feed 1.1 million people for six weeks and has put in place a barge service to connect the country's ports in case rain and landslides damage roads.
Doctors Without Borders also released a 6-month report today on the ongoing recovery efforts calling the situation for many Haitians "hugely precarious" with frustration growing among those disappointed with the pace of rehabilitation.
MSF Head of Mission in Haiti Stefano Zannini said that there is a "staggering gap" between early promises of aid and recovery that came in right after the earthquake and the "dire reality on the ground" six months later. The report says that while the organization's efforts – the largest in its history – have succeeded in saving lives initially, they have yet to ease the Haitian people's "greatest suffering."
Activists in New Delhi call for investigation into police killing of journalist
Journalists and activists in the Indian capital New Delhi are calling for an investigation into the alleged police killing of a freelance journalist who was shot along with a senior Maoist leader last week. The protesters dispute police's claim that the journalist was a Maoist guerilla. Bismillah Geelani has the details from New Delhi.
March for Israeli soldier concludes in Jerusalem
Thousands of protesters entered Jerusalem today at the end of a 12-day march led by supporters of Gilad Shalit, the 23-year old soldier captured by Palestinian militants in 2006.
Earlier this week, marchers filled roads leading out of Tel Aviv. Organizers said around 120,000 people joined over the entire 12 day march. The BBC and Haaretz put today's number at 15,000 entering Jerusalem.
Shalit remains in Hamas custody and marchers are calling on Israel's government to move ahead with a prisoner swap.  Family members of Shalit say they will camp in front of Prime Minister Benjamin Netanyahu's residence in Jerusalem, until Israel secures Shalit's release.
For more, we're joined by Hadas Ziv. She's the executive director at Physicians for Human Rights Israel and she joins us by phone from Tel Aviv.
Former child soldiers reintegrate into Sudan society
In Sudan, a two decade-long civil war between the mostly Arab Muslim north and the predominantly Christian Black African south left two million dead. Both armies enlisted children in their ranks. UNICEF estimates that about 9,000 children were serving in the north's army while some 3,000 were in south's rebel military in 2005, the year a peace agreement was signed to end the war. Since then, a reintegration process has brought many of those children home. Zack Baddorf has more from southern Sudan.