August 11, 2010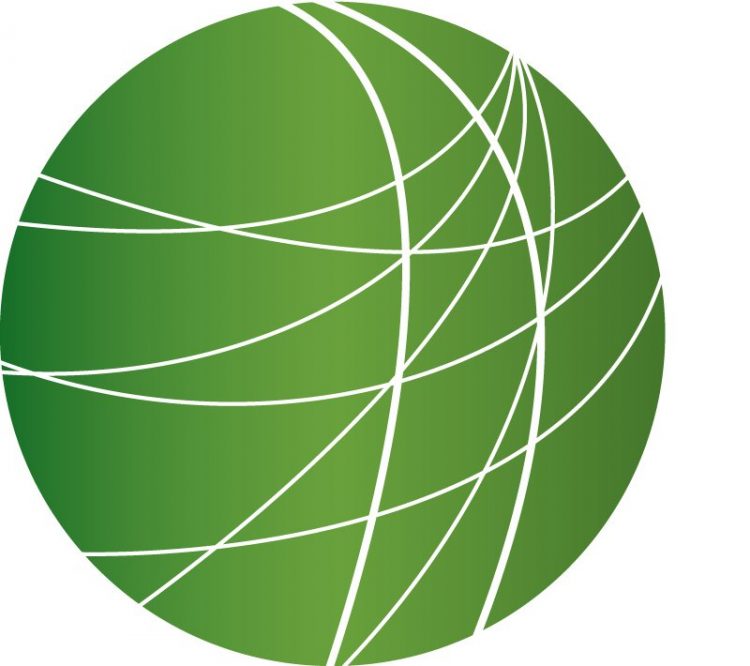 UN calls for $460 million in Pakistan flood assistance
Damage affects millions in Pakistan, rescue continues for cut off residents
Primary results show mixed political climate ahead of November
Republicans renew effort to repeal health care reform
Scientists call breakaway of massive Greenland ice sheet part of warming trend
Argentina lawmakers debate protection of glaciers from Andean mining
HEADLINES
Obama choice for Colorado's next Senator wins controversial primary
Results from four state primaries are coming in today, presenting a clearer picture of the showdowns to come in November.  As FSRN's Conrad Wilson reports from Colorado, voters chose a "tea party" darling and an Obama administration favorite.
Obama-backed Democratic Senator Michael Bennett defeated former state lawmaker Andrew Romanoff in Colorado's primary race.  The contest gained national attention after the White House waded into race, sending Romanoff job postings in the administration.  Bennett spoke last night in Denver.
"It was just a week ago that the political pundits and the Washington odds makers started counting us out of this race."
On the Republican side, County District Attorney Ken Buck narrowly won over former Lt.  Gov.  Jane Norton.  The race was ripe with political attack ads, some criticized as sexist.
In Colorado's Republican primary race for governor, tea-party candidate Dan Maes beat former Congressman Scott McInnis.  But the race is crowded on the conservative side, after former presidential candidate and Colorado Congressman Tom Tancrado announced he will run as a Constitutional Party candidate in November.  Maes addressed the coming showdown in his acceptance speech.
"Mr.  Tancredo, stop your campaign tonight.  We can beat the Democrats, but his involvement in the race makes that exponentially more difficult."
The conservatives will challenge Denver Mayor John Hickenlooper on the Democratic side.  Conrad Wilson, FSRN, Carbondale.
Georgia and Minnesota choose gubernatorial candidates
The Minnesota Democratic gubernatorial primary proved to be a close race with Mark Dayton beating out state party choice Margaret Kellier by about 7000 votes.
Voter turn-out for the Republican primary for the governor's seat in Georgia was exceedingly high yesterday, with Sarah Palin-backed candidate Nathan Deal winning over Karen Handel.  Deal is a former US Representative who resigned rather than face charges of ethics violations.  In a statement distributed to media, Handel conceded earlier this morning, despite being only 2,500 votes behind.
Connecticut primary tests new public election funding law
In Connecticut, the man who challenged Sen.  Joe Lieberman from the left as an anti-war candidate in 2006 ran for governor in the Democratic primary.  But Ned Lamont, despite spending almost nine million dollars of his own money, lost badly last night to his opponent, who was running on public money.  FSRN's Melinda Tuhus reports.
Millionaire Ned Lamont had been leading big in the gubernatorial polls, despite losing the Democratic Party's endorsement to former Stamford mayor Dan Malloy.  But Lamont declined to participate in the state's new publicly funded elections program, so, the more he spent, the more Malloy was able to receive – up to $2.7 million for the primary.  Lamont also ran to the center politically, touting his background as a successful businessman.
Karen Hobert Flynn, a national official with Common Cause, helped get the election law passed.
"For us this was the roll-out of the Citizens Election Program for statewide races, and I think it shows that providing resources for candidates who want to run free of special interest money was a tremendous success."
Malloy beat Lamont 58 to 42 percent.  Now he faces Republican Tom Foley, another self-financed millionaire.  He will be eligible for between three million and six million dollars for the general election campaign.
In the state's other big race, pro-wrestling magnate Linda McMahon handily defeated two rivals in the Republican primary for the US Senate seat being vacated by Chris Dodd.  She will take on Democratic Attorney General Richard Blumenthal in November.  Melinda Tuhus, FSRN, New Haven.
FL announces Arizona-esque immigration legislation
The state of Florida is considering an immigration law that resembles Arizona's controversial SB 1070.  From WMNF Community Radio in Tampa, Seán Kinane reports for FSRN.
The proposed bill would require police to check a person's immigration status during a legal stop.  It was unveiled today by Florida Attorney General Bill McCollum, who faces a tough Republican primary election for governor in less than two weeks.  The ACLU of Florida thought a similar bill would be introduced in a special session last month, and they promise to challenge it if passed.  Howard Simon is their executive director.
"Giving the police the authority to stop people on the roads of Florida who look like they're not Americans is not the way to address the problem of the 11 or 12 million people who are in the shadows and have to come from under the shadows and be given some way to become legal taxpaying Americans."
Last month, a federal judge delayed a part of the Arizona law requiring police to check immigration status.  In a press conference today, McCollum said Florida's proposed bill would get around such a challenge by defining "reasonable suspicion." McCollum says the Florida's law is even stronger than Arizona's.  Sean Kinane, FSRN, Tampa.
Costa Rica court blocks civil unions vote
The Costa Rican Constitutional Court has blocked attempts by conservative groups in the country to put the issue of same-sex civil unions to vote.  The election measure, which was backed by the Roman Catholic Church, was scheduled for early December.  The court instead said the legislature should be charged with ruling on the issue.
FEATURES
UN calls for $460 million in Pakistan flood assistance
Pakistan floods continue to affect millions of people – and search and rescue operations are ongoing for those still stranded in towns and villages inundated with water – as the floodwaters span the country. Officials issued new flood warnings for the provinces of Punjab and Sindh and many expect the initial death toll of 1,200 to 1,600 to rise. As UN Radio's Donn Bobb reports, government officials and relief agencies are calling for a massive increase in aid to cope with the immediate needs of survivors.
Damage affects millions in Pakistan, rescue continues for cut off residents
In some of the worst hit areas of Pakistan, entire crops have been destroyed, according to the UN's Food and Agriculture Organization. And the agency says food prices have started to rise sharply and food insecurity for millions is a major concern in the coming days. Meanwhile, aid agencies face challenges in accessing people who have been displaced – cut off by damaged roads and bad weather. They say obstacles are steep in a widespread disaster that continues to unfold.
For more on these efforts we turn to Alex Mahoney, he's the regional manager of disaster programs with the American Red Cross.
And, in Northwestern China, the death toll from flooding is now nearing 1,200 people, according to the country's state-run media.  Most of the deaths have come from landslides, which buried buildings, some as tall as 4 stories high.  Today a single survivor was found in the debris.  Rain and more flooding are forecast for later this week, which could lead to further landslides and hamper rescue efforts.
Primary results show mixed political climate ahead of November
Results from yesterday's primary elections help draw a more complete picture of the political landscape as we move toward the November elections.  Tea party candidates did well – money couldn't always buy victory – and Latinos see a rising influence in some key races. Tanya Snyder has the story.
Republicans renew effort to repeal health care reform
Republicans have been unified in their efforts to repeal the health care legislation. The latest method is a second petition to force a repeal vote to the House floor and automatically enact the Republican health care plan. Michael Lawson reports.
Scientists call breakaway of massive Greenland ice sheet part of warming trend
Lawmakers on Capitol Hill used a special session Tuesday to also address the massive ice sheet that broke free from Greenland. The 100 square mile-long iceberg is now floating south through the Nares Straight, between Canada and Greenland and could affect offshore oil platforms and the shipping industry.
Chair of the Select Committee on Energy Independence and Global Warming, Congressmember Ed Markey said the event fits into a series of natural calamities during the first part of this year.
"Scientists have warned us that climate change will result in increasing melting of glaciers and polar ice, more frequent and intense heat waves and wildfires and increase drought and flooding."
The ice sheet is the largest piece of Arctic ice to break loose since 1962 and is four times the size of New York's Manhattan. The event follows the six warmest months on record, according to Markey.
At Tuesday's briefing, Dr. Robert Bindschadler, Senior Research Scientist at University of Maryland, said that the ice sheet breaking off is consistent with the longer term view of ice melt in Greenland. He said both the Greenland and Antarctic ice sheets are losing mass at an increasing rate. Satellite data taken over the past seven years show a seasonal expansion and contraction but also a consistent trend of ice melt.
"And so year after year we see that seasonal fluctuation but superimposed on all that is not only a decrease trend in mass, but a decreasing trend that is losing mass faster and faster and faster. So those are hard data and there's just no disputing that that is going on. So I think that's the best view of the big picture."
Another participant, Penn State's Dr. Richard B. Alley warned that Greeland's entire ice mass could disappear over the next decade if temperatures continue to rise. Alley said that would lead to a global sea level rise of 23 feet.
NASA, the European Space Ageny and the Canadian Government are working together to monitor the colossal ice sheet, which scientists predict will break apart as it drifts to warmer waters. There is concern that because of its size, the resulting icebergs will be much larger and harder to steer to safe passage.
Argentina lawmakers debate protection of glaciers from Andean mining
And now we go to Argentina, to look at another environmental issue. Today lawmakers are debating a measure that would protect glaciers and natural resources from contaminating activities such as mega mining. If passed, Multinational corporation Barrick Gold would have to stop its massive open-pit mining operation in the Andes Mountains, one of the largest in the world. Marcos Federman reports.