August 2, 2010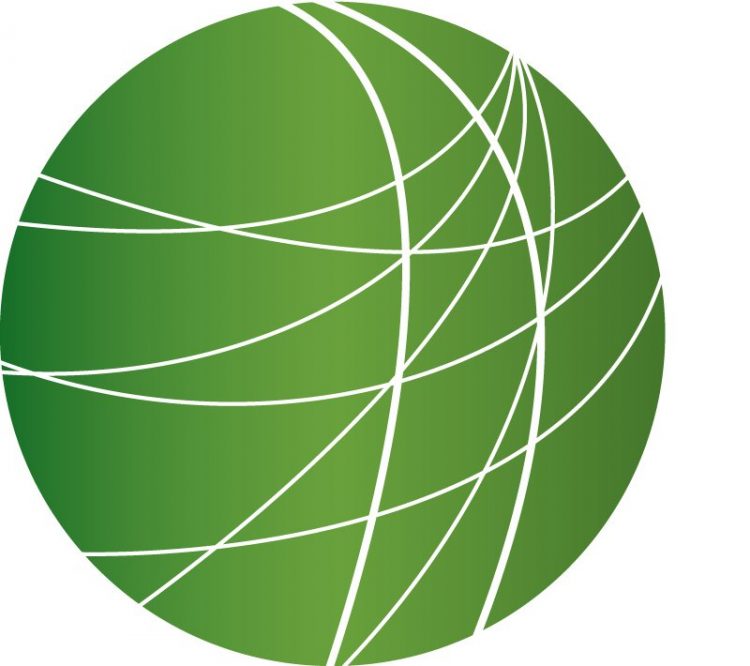 Obama says troops will stay in Iraq after combat operations end this month
What the drawdown announcement means on the ground

Midterm elections, politics play part in blocking small business tax bill
Kashmir protests turn deadly as India plans response
Burundi reacts to militant group's threat over peacekeeping force
HEADLINES
Coast Guard grants numerous waivers allowing BP to use dispersants 
Despite an EPA order to restrict the use of oil dispersants to "rare cases" only – the US Coast Guard granted BP dozens of waivers allowing the toxic chemicals to be dumped on surface waters. According to US Representative Edward Markey, the federal directive was issued in late May –between then and July 19th, the Coast Guard gave the nod to 74 requests from BP resulting in the spread of hundreds of thousands of gallons of the dispersants in Gulf of Mexico waters. The Coast Guard's Thad Allen says that the chemicals are only used when needed. The EPA's Dr. Paul Anasta announced results today from the agency's second round of dispersant tests.
"The dispersant oil mixtures are generally no more toxic to the test species than oil alone."
However, the oil dispersed by the chemicals is now spread through the water column.
BP starts tests today on the two pronged approach to finally sealing the well. The so-called static kill procedure will force heavy mud down into the well – the move will be followed in some days by a concrete seal at the bottom.
Afghan women join anti-war protests 
Afghans calling for foreign forces to leave the country took to the streets over the weekend – this time Afghan women were among the protestors. Bilal Jawad was there.
Hundreds protested against foreign troops on Sunday in Kabul. Chanting "death to the countries which interfere in the affairs of Afghanistan" they demanded foreign forces quickly withdraw.
"My name is Sahar, we are obviously condemning the occupation of Afghanistan by US and other foreign forces. The war of America is absolute futile, the last nine years have brought nothing for the people of Afghanistan but misfortune, killings, and shows the hypocrisy and dishonesty of USA and obviously the president government of Afghanistan."
The demonstration follows the deaths on Friday of four civilians whose car apparently pulled out in front of an armored vehicle belonging to an American Embassy contractor and was crushed. Demonstrators also decried the recent deaths of 52 civilians in Helmand province. Locals say the rocket was fired by foreign forces but NATO's International Security Assistance Force (ISAF) has rejected the casualty numbers. This is not the first time that people took to streets against foreign forces but it is the first time that women participated, many carrying photos of dead civilians in their hands. Bilal Jawad, Kabul, Afghanistan.
Floods in Pakistan leave 1 million in need of aid
In Pakistan, the worst flooding in 80 years has killed more than a thousand people and left some 1 million people in need of emergency aid. Doctors Without Borders reports that entire towns have been washed away. Tens of thousands of soldiers have been pulled from combat missions to aid in search and recovery. Islamic charities – who largely provided aid during other natural disasters – are largely absent.
Israel strikes Gaza following rocket fire 
Just after the League of Arab States gave a green light to direct peace talks between the Palestinian Authority and Israel, rocket fire from Gaza into nearby Israeli towns followed. Over the weekend, Israel responded with warplanes. FSRN's Rami Almeghari reports.
Hamas says the Arab league's approval of direct talks between the PA and Israel would prompt Israel to further attack the Palestinian people. Hamas's statement came concurrent with a series of Israeli attacks on the Gaza Strip over the weekend. The attacks killed senior Hamas resistance fighter, Essa Albatran, — thirteen other Gazans were wounded. Israel says the air strikes came in response to a Grad-type rocket, fired at the Israeli city of Ashkeklon. The rocket fire left no human causalities but did do some material damage.
This weekend's violence is the worst since the January2009 Israeli three-week war on the coastal territory, in which Albatran's wife and five children were killed after an Israeli warplane hit the family house.  On Sunday—Prime Minister Benjamin Netanyahu said that Israel holds Hamas responsible for the increase in violence and threatened retaliation.
Hamas has committed to unilateral ceasefires with Israel since January 2009, yet smaller factions continue to fire homemade rockets from Gaza. Rami al Meghari, FSRN, Gaza.
Israel agrees to UN investigation of flotilla raid 
U.N. chief Ban Ki-moon says that Israel will cooperate with a U.N. investigation of the May attack on a humanitarian flotilla headed for Gaza — nine people died. Both Turkey and Israel will have representatives on the panel which will be led by the former PM of New Zealand and the outgoing President of Colombia – Alvaro Uribe.
House Ethics panel charges Maxine Waters with violations
The House Ethics committee said today it has found California's Maxine Waters in violation of House rules. Specifics of the charges were not made public. Waters is the second Democrat – and second African American – to be charged for ethics infractions in recent weeks – both she and Representative Charlie Rangel say they will challenge the charges at a public hearing.
FEATURES
Obama says troops will stay in Iraq after combat operations end this month
President Obama said today that a planned drawdown of all US combat troops in Iraq was on schedule to be completed by the end of this month. But he described it as a transition and said that some 50,000 troops would stay in the country through 2011.
President Obama spoke today at the National Convention for Disabled American Veterans in Atlanta, Georgia.

"Shortly after taking office I announced our new strategy for Iraq and for a transition to full Iraqi responsibility and I made it clear that by August 31st, 2010 America's combat mission in Iraq would end. And that is exactly what we are doing, as promised and on schedule."
Obama highlighted the success of recent operations, saying that violence has been at its lowest in years. Yet according to data released by the Iraqi government over the weekend, July was the deadliest month for civilians since May 2008. During July almost 400 civilians and 50 Iraqi soldiers and 89 police officers were killed, according to the data. The US military disputed those numbers, saying they are nearly twice what has been recorded by the US.
President Obama also outlined the role that US forces would continue to play after combat operations end this month – which would stretch through 2011.
"During this period our forces will have a focused mission: supporting and training Iraqi forces, partnering with Iraqis in counter terrorism missions, and protecting our civilian and military efforts. These are dangerous tasks. There are still those with bombs and bullets that will try to stop Iraq progress and the hard truth is that we have not seen the end of America's sacrifice in Iraq. But make no mistake: our commitment in Iraq is changing from a military effort led by our troops to a civilian effort led by our diplomats."
What the drawdown announcement means on the ground
Despite a drawdown of combat forces, many questions remain over the future of the US presence in Iraq. According to a July report from the Congressional Research Service, there are 19 percent more contractors than uniformed military in Iraq and Afghanistan. And it's still unclear how many will remain after combat troops pull out. The report says that as of March 2010, some 95,000 Department of Defense Contractors were in Iraq alone. Political stability within Iraq is another concern, the national leadership is at a stalemate after elections earlier this year led to no clear majority in Parliament.
For more we're joined by Zachary Lockman. He's the chair of the Department of Middle East and Islamic Studies at New York University.
Midterm elections, politics play part in blocking small business tax bill
Members of the House of Representatives went home last week for their summer break. The Senate now has one more week to finish a long list of Democrats' legislative priorities. It includes energy legislation, Medicare funding for states, money owed to minority farmers and the confirmation of Elena Kagan to the Supreme Court. Senators have also been unable to pass tax cuts for small businesses.  As FSRN's Leigh Ann Caldwell reports, election year politics are a big factor in the Senate's inaction.
Kashmir protests turn deadly as India plans response
The Indian government is clamping down on multiple protests in Indian administered Kashmir, where at least four more people died in separate incidents today.
Tension in the region has been boiling for the last seven weeks, with police repeatedly using deadly force against civilian protestors.
The region's chief minister met with India's prime minister in New Delhi today. He urged people to restore calm and not attack police. But as FSRN's Shahnawaz Khan reports from Srinagar, the government's crackdown is actually stoking tensions.
Burundi reacts to militant group's threat over peacekeeping force
Uganda hosted the African Union bi-annual summit in its capital Kampala last week. where the focus was on the threat from the Somali militant group Al Shabab. The group took credit for bombings in Uganda that killed at least 76 on July 11th. Al Shabab targeted Uganda because it has troops in Somalia. Now the group says Burundi is their next target. Zack Baddorf reports on how the Central African nation is responding to the threat.