Newscast for Friday, January 7, 2011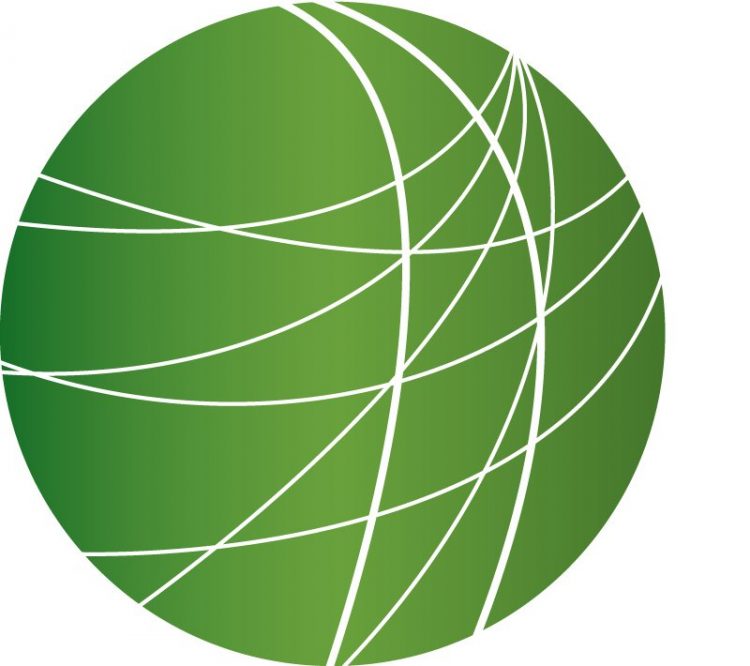 House passes health care bill repeal rule; vote expected next week
Conservative coalition speaks out against birthright citizenship repeal measure
US repatriates innocent Gitmo detainee to Algeria, despite fears of retaliation
Illinois House says no to death penalty
South Sudan prepares for independence vote this weekend
Obama announces economic appointments
Unemployment numbers down while economy continues to lag
Gates proposes budget cuts for the military
American teen tortured in Kuwait
Ouattara to Gbagbo: You have "lost these elections"
Unity for migrants in Mexico
EPA, States Agree on Chesapeake Bay Clean Up Plan
Tribute to Judy Bonds
House passes health care bill repeal rule; vote expected next week
Health care reform was on the floor of the House today in the form of a procedural vote, as Republicans push to repeal the bill that was passed last year.  Oregon Democrat Peter Defazio said Republicans want to allow the return of health insurance industry abuses.
"I haven't had a single constituent, and I know you haven't, beg you to bring back these abuses."
The rule vote passed 236 to 181, largely along party lines, clearing the way for a repeal vote on the House floor next week.  Workers Independent News' Dough Cunningham has more on the implications of the vote.
"Republicans in the US House are pressing ahead with an effort to repeal the Affordable Health Care Act.  Now the non-partisan Congressional Budget Office says if health care reform is repealed it will cause a big increase in the federal budget deficit – $230 billion over the next decade and $1.2 trillion in the decade after that.  The same Republicans who say they are so concerned about the deficit are using their first major vote in the House to make the deficit hundreds of billions of dollars worse."
Conservative coalition speaks out against birthright citizenship repeal measure
Iowa Republican Steven King introduced a bill in Congress this week that would end birthright citizenship guarantees in the US. The 14th Amendment to the Constitution guarantees that any person born in the US becomes a citizen. The Amendment has come under fire from anti-immigration forces. Although the challenge is coming from a Republican, one coalition of conservatives is speaking out against such measures. Pastor Samuel Rodriquez, President of the National Hispanic Christian Leadership Conference, says the Republican Party needs to recognize demographic shifts in order to stay viable.
"The rhetoric of Rep. Steven King has the potential of amending not only the immigration code, but amending Republican outreach to exclude Hispanics and immigrants."
State lawmakers are also getting in on the game. Earlier this week, lawmakers from five states introduced a framework for overturning birthright citizenship.
US repatriates innocent Gitmo detainee to Algeria, despite fears of retaliation
The US government has repatriated a Guantanamo detainee to Algeria, even though he said he would rather spend the rest of his life in the prison than face extremist violence and retaliation in his home country.  Farhi Saeed was cleared of all charges by a US judge in November after being held in Guantanamo for nearly 9 years.  Saeed's lawyer says that Saeed asked the US Supreme Court to rule on the legality of the forced transfer, saying by going through with the deportation, "the administration has again declared itself above the law."
Illinois House says no to death penalty
"Those for the bill vote 'aye,' those against the bill vote 'no.'"
The Illinois House has voted to abolish the death penalty in the state.  With the 60 to 54 vote, the ban now moves to the state Senate.  The Illinois governor put a moratorium on the death penalty eleven years ago, after several wrongful death row convictions came to light.
South Sudan prepares for independence vote this weekend
And finally, this weekend residents of southern Sudan will begin voting whether to become independent of the north.  The vote is the culmination of a six-year peace process that ended decades of civil war in the country.  Today rallies happened in Juba, the capital of the south.  Many observers in the country predict that the independence measure will pass.  Sudanese President Omar al-Bashir said this week that he would respect the result of the vote.
Obama announces economic appointments
The President has announced more staff changes today and all 4 positions will work on the economy. The top official is Gene Sperling to head the National Economic Council which is where he worked under Robert Rubin during the Clinton administration. Progressives are unnerved with this appointment as Sperling was instrumental in major deregulation of Wall Street in 1999 and played a key role in the recent negotiations on the Bush era tax cuts.
This comes one day after Obama appointed William Daley to be his chief-of-staff; he served as Clinton's Commerce Secretary. His last position was executive at JP Morgan Chase.
Sperling will help to set policy and advise the President on domestic and global economic policy.
Unemployment numbers down while economy continues to lag
As for the economy, the latest jobs numbers show that unemployment is down to 9.4%, a rather large decrease from 9.8% in November. That's good news for those who are back in the workforce. President Obama touted the latest figures.
But for many others, the picture isn't so rosy. Federal Reserve Chair Ben Bernanke affirmed that today during testimony before the Senate Budget Committee. He predicted 2011 to be stronger than last year but said the US economy is going to take 4 – 5 years to get back on its feet.
Joining us to talk about unemployment and the economy is Dr. Lauren Appelbaum, with the Institute for Research on Labor and Employment at UCLA.
Gates proposes budget cuts for the military
The President beat the Republicans to massive spending cut proposals, and for a part of the budget that has long been untouchable – the military. Defense Secretary Robert Gates announced 78 billion dollars in defense budget cuts, half of that from Army and Marine personnel. The cuts would be implemented in 2015.
"These projected assumptions are that Afghanistan would be reduced in 2014."
Congress has to approve the cuts and some lawmakers have already expressed objection.
American teen tortured in Kuwait
A 19-year old US citizen has been detained and allegedly tortured in Kuwait. US officials have put Alexandria, Virginia resident Gulet Mohamed on a no-fly list, which means he's not allowed to return home. The New York Times and Salon reported the story Thursday. Salon's Glenn Greenwald spoke to Mohamed by phone for 50 minutes. Listen carefully, Mohamed is speaking by cell from a detention facility and is very emotionally distraught. Here he describes what happened on December 20, when he was detained, blindfolded and taken to an unknown location after a routine visit to a Kuwaiti airport to have his Visa renewed.
Mohamed left the US in March 2009 to study Arabic and Islam in Yemen. But he said his family was concerned about instability in Yemen and urged him to visit relatives first in Somalia, then Kuwait where he could continue his studies. Mohamed said he has no prior record with law enforcement in the US and was travelling with his US passport and all necessary Visas. Gulet Mohamed told Salon's Glenn Greenwald he was repeatedly interrogated and beaten for over a week.
Mohamed's lawyer Gadeir Abbas wrote the Kuwati government last week, and copied the Justice Department. Abbas also wrote the Justice Department directly this week, asking whether Mohamed was taken into custody at the behest of American authorities and if he was, what was done to protect the American teen from possible abuse by his interrogators. They are calling on the Justice Department to launch a civil rights investigation and for the State Department to facilitate Mohamed's release and provide the protections due American citizens
Ouattara to Gbagbo: You have "lost these elections"
The Obama Administration has issued economic sanctions on Ivory Coast incumbent President Laurent Gbagbo, his wife and some of his close allies. In a sign that the political situation remains fragile, Gbagbo also told the Canadian and British ambassadors to leave the country. Over the last month, at least 210 people have been killed in post-election violence, according to revised figures from the UN. Earlier this week, security forces raided the offices of the Ivory Coast Democratic Party, killed one and detained dozens, whose whereabouts are unknown.
There were reports of a breakthrough in negotiations between African leaders and Gbagbo earlier this week, but Gbagbo remains defiant, refusing to cede power to the internationally recognized winner of November's run-off elections, Alasanne Ouattara. UN Radio recently spoke to Ouattara, who has been staying in a heavily guarded hotel. Gerry Adams files this report.
Unity for migrants in Mexico
A group of Mexican human rights activists set out on a caravan today to call public attention to the dangers migrants from Central American face in Southern Mexico. Shannon Young has the story from Oaxaca.
EPA, States Agree on Chesapeake Bay Clean Up Plan
Over the last 2 years, the EPA has been pushing for new pollution limits in the Chesapeake bay. The policy, called a Total Maximum Daily Load, or TMDL, has finally been put into action. And after 18 public hearings and 14,000 comments stretching from New York to Virginia, those interested in restoring the bay, are pleased with the results. Brad Kutner has the story.
Tribute to Judy Bonds
Juliet Bonds, known to her friends as Judy, was a 7th generation resident of the mountains of West Virginia whose family had been coal miners for as long as she could remember. As FSRN reported earlier this week, the environmental activist died Monday of cancer. And today we take some time to look more deeply at her legacy. She inherited her passion for environmental and labor justice from her parents and grandparents who belonged to the United Mineworkers Union. And when the coal companies started strip mining on the mountain tops near her ancestral home, Bonds became active in the fight against Mountain Top Removal.  Environmental justice activists say Bonds' skills and spirit will inspire generations to come. FSRN correspondent Evan Davis, who had met Bonds while covering Mountain Top Removal, assembled this reflection.