Newscast for Tuesday, August 2, 2011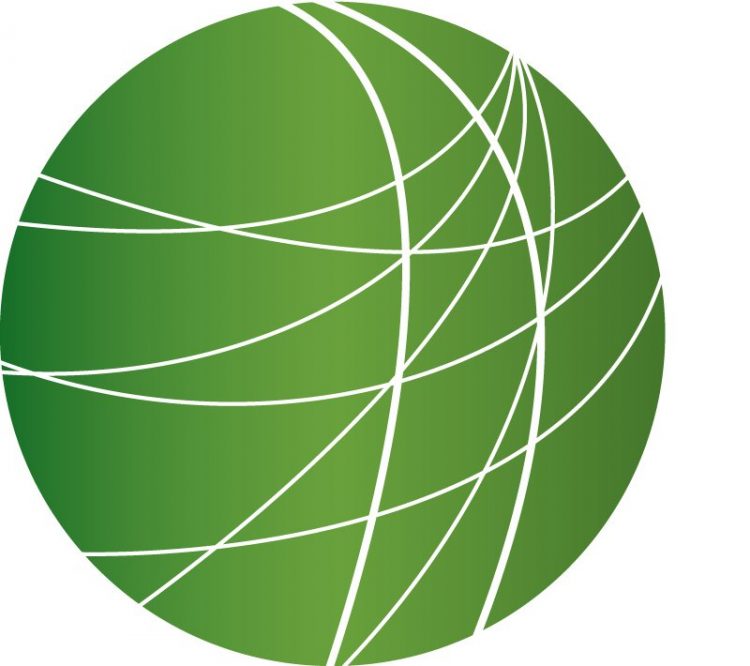 President Obama signs the debt ceiling compromise bill but critics say it sacrifices the working poor
The New Orleans trial of 5 policemen accused of killing unarmed civilians in the wake of Hurricane Katrina finishes
Oregon's Pitchfork Rebellion pokes for a pesticide buffer zone around schools and homes
In Indian administered Kashmir residents express rising concerns about deaths from unexploded ordnance
HEADLINES
American Crystal Sugar locks out 1300 workers
One thousand, three hundred workers at American Crystal Sugar remain locked out of their jobs today after contract negotiations failed over the weekend. The nation's largest beet sugar producer has plants in Minnesota, North Dakota and Iowa. Workers say that their dispute with the farmer owned co-op isn't about money. They were offered a raise, but proposed changes to health insurance benefits would all but eat up the salary increase. They are also concerned about a clause in the contract they fear will erode union strength. Because the stoppage is a lock out and not a strike, replacement workers can't be hired permanently and some locked out workers can qualify for unemployment.
First Nations kids still suffer separation from family
A report  released in Canada today on the status of  aboriginal children says they are worse off now than they were 50 years ago. FSRN's Aaron Lakoff has the story.
A study commissioned by the Ontario Ministry of Children and Youth Services has found that there are more aboriginal children being taken away from their families and placed into foster homes and other institutions today than during the peak of the country's residential school system. During the 1960s, thousands of aboriginal children were taken from their families and forced into residential schools where they were prevented from speaking their languages, and often beaten and abused. According to a CBC report, there were 27,500 native children living away from their families in 2005, and federal data suggests that number is now higher. One former auditor general says that aboriginal youth are eight times more likely to be taken away from their families than other Canadian children. The Canadian government officially apologized for the residentilschools in 2008, but native communities widely criticized what they called the empty words. Aaron Lakoff, FSRN, Montreal.
Half a million people could die of starvation within weeks
According to the UN, some 500,000 people may have only weeks left to live. UNICEF has asked  airlines to help ferry thousands of tons of vital food supplies to children literally starving to death  in the Horn of Africa. UNICEF spokesperson, Marixie Mercado.
"There are over 2.3 million acutely malnourished children in the Horn of Africa. More than half a million will die if they don't get help within weeks. With therapeutic feeding a child can fully recuperate in a matter of four to six weeks. We're asking the air transport industry for free or heavily discounted cargo space to transport this therapeutic food to children who will die without it."
Mercado says that UNICEF does have enough emergency food rations on hand to treat 300,000 kids. But that food is in warehouses in Europe, and the price tag for air transport is as high as the cost of the food itself. Three major airlines have thus far heeded the call.
Syrian state sponsored violence against civilians continues
Massive funeral marches were held in Syrian cities today as mourners buried those killed yesterday.  The death toll continues to climb as the state sponsored violence against protesters continues. Debate continued today at the UN about a resolution that would condemn the violence. Brazil submitted an alternative draft and Secretary General Ban Ki Moon said that Syrian President Bashar al-Assad has "lost all humanity."
Russia is opposed to any UN mandated sanctions. US Secretary of State Hillary Clinton met with ex-pat Syrian opposition members  today in Washington.
Flooding in Philippines
Schools were shuttered and some businesses closed today in Manila. Deep floods swamped the streets after a night of monsoon rains. Madonna Virola reports from the Philippines.

Tens of thousands of residents of Manila are waiting to hear classes and work will be suspended again tomorrow. Government officials are on alert, ready to evacuate people in areas near rivers where flood waters are rising, while hundreds of others already voluntarily evacuated. Power supplies were cut off in many areas on Tuesday, dozens of flights and ferries were canceled. Nearly 20 people were reported missing by the National Disaster Risk Reduction and Management Council. The northern part of the country, called Luzon, has been battered by consecutive storms Nock-Ten and Muifa. More than 60 people died in the last two weeks, including fishermen who were out in the sea and others who were buried in landslides. More than 21 million US dollars worth of crops have been destroyed, according to the Department of Agriculture.  More typhoons are expected in the coming days. Madonna Virola, FSRN, The Philippines.
Lethal levels of radiation detected at Fukushima
Tokyo Electric and Power company announced today that radiation  at the Fukushima Daiichi plant has reached levels that could kill after mere seconds of exposure. TEPCO officials have found two areas where levels greater than 10 sieverts per hour were detected. How much greater isn't known, the Geiger counters used to measure the radiation levels only go up to 10 sieverts. Workers are only allowed to be exposed to 250 milli-sieverts per year. Sunday, more than 1500 people protested at the plant, calling for an end to nuclear energy.
FEATURES
President Obama signs the debt ceiling compromise bill but critics say it sacrifices the working poor
Late Monday night, the House of Representatives passed the Budget Control Act, the 11th hour deal struck by leaders from both parties to raise the debt ceiling. Though progressives and tea partiers alike were strongly opposed to the bill, a surprise appearance moved members to come together and cast their votes. Seven months after receiving an incapacitating gunshot wound, Senator Gabrielle Giffords returned to the House floor to vote in favor of the debt ceiling deal. Then on Tuesday afternoon, just hours before the default deadline, the Senate passed the bill. Alice Ollstein reports from Capitol Hill.
The New Orleans trial of 5 policemen accused of killing unarmed civilians in the wake of Hurricane Katrina finishes
In New Orleans, attorneys gave closing arguments in the trial of 5 police officers accused of shooting dead two people and wounding four others in the wake of Hurricane Katrina in September 2005.   The shootings occurred on the city's Danziger Bridge and the surviving victims, including a family and teenagers say they were unarmed and that police opened fire without warning.  The accused police officers say they were responding to gunfire on the bridge.  When the trial opened a month ago we spoke to Jordan Flaherty who's covering the proceedings for the New Orleans Tribune. He's also the author of, "Floodlines: Community and Resistance from Katrina to the Jena Six."  We spoke to him again.
Oregon's Pitchfork Rebellion pokes for a pesticide buffer zone around schools and homes
In the central coastal mountains of Oregon, a self-proclaimed "Uprising of Forest Dwellers", the Pitchfork Rebellion, is pushing for a pesticide buffer zone around schools and private homes. They've been fighting with timber companies since 2005 over the issue of pesticide drift in their communities and want protective buffer zones, like the ones imposed by court orders to protect fish. From Blachly, Oregon, FSRN's Jes Burns has the story.
In Indian administered Kashmir residents express rising concerns about deaths from unexploded ordnance
In Indian administered Kashmir there's rising concern about a recent spate of deaths from unexploded ordnance.  Late last month two men died after fiddling with an explosive in a forest. This followed the deaths of two children who died after playing with an explosive collected from the site of a gunfight in the village. Shahnawaz Khan reports.