Newscast for Friday, February 18, 2011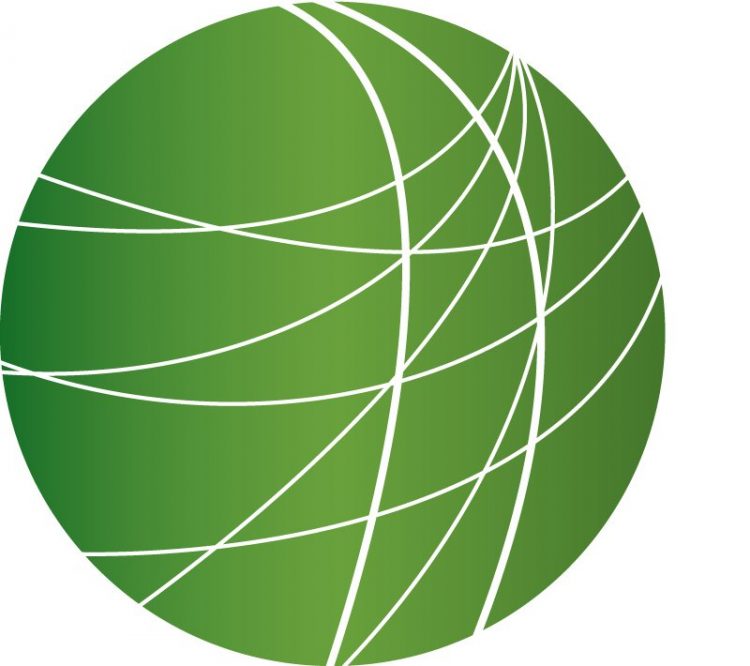 Bahrain's security forces open fire on peaceful demonstrators with live ammunition injuring dozens
Ugandans go to the polls for presidential and parliamentary elections
Wisconsin protest against Governor's proposal to cut collective bargaining rights enters fourth day
Feingold's Progressives United aim to make politicians accountable to people not lobbyists
US House debates budget cut to new consumer protection bureau
Landmark survey reports widespread discrimination against transgender Americans
HEADLINES
Obama narrows medical "conscience" rule
The Obama Administration narrowed a Bush-era rule today that allowed health care providers to opt out of providing care for patients if it conflicted with their personal or religious views. In a statement, the Health and Human Services Department said the new rule rescinds some parts of the old that "caused confusion and could be taken as overly broad." Critics worried the Bush rule could potentially allow providers to deny end-of-life care, treatment to gays and lesbians, or reproductive care like emergency contraception. Hospitals or health facilities that refused to accommodate these beliefs could have been denied federal funds.
Belarus protester trials criticized for lack of transparency
Belarus has commenced trials for those arrested during opposition protests in mid-December, prompting a prominent EU human rights body to issue a statement of concern. The Organization for Security and Cooperation in Europe, or OSCE, said today it would send observers to monitor the trials. Earlier this week, the first protester was sentenced to four years in prison. OSCE Chair Audronius Ažubalis said that freedom of assembly is a fundamental democratic right. He said the organization is concerned that parts of the recent trial took place in private, and that several defense lawyers have had their licenses revoked. About 30 more protesters are expected to face trial in the coming months.
Students re-launch protests in Puerto Rico
Student activists in Puerto Rico are protesting university fee increases once again, after a few days of relative calm. The University president resigned last week, but they have not been placated by the interim appointment. Yesterday, students disrupted classes in the Humanities and Social Sciences departments, according to Indymedia Puerto Rico. They blockaded the halls and addressed classes that were in session.
Activists' houses burned in Ciudad Juarez
University students in Mexico City are also holding a series of actions. They're protesting the militarization of the country under the mantle of the fight against drug trafficking organizations. The campaign comes as other activists have come under attack in Ciudad Juarez. FSRN's Shannon Young has more.
Reporter:
Since 2009 Sara Salazar, has lost three relatives to violence. The family members have been outspoken critics of the militarization of Chihuahua state. When an armed group abducted three more relatives   this month, surviving family members began a hunger strike and protest camp in front of a government office in Ciudad Juarez. Salazar was at the protest camp when she received word on Tuesday night that her house, located 100 yards from a military checkpoint, had been set on fire. Anti-femicide activist Marú García visited the protest camp on Wednesday. That night, her house was burned down as well. Ciudad Juarez has registered over eight thousand murders since President Felipe Calderon launched a militarized offensive against Mexico's drug trafficking organizations. More than 300 have been killed there since the start of the year. Shannon Young, FSRN, Mexico.
FEATURES
Bahrain's security forces open fire on peaceful demonstrators with live ammunition injuring dozens
In Bahrain, for the second day in a row, the security forces have opened fire on peaceful demonstrators. This video posted on YouTube by Russia Today shows people running for cover. Bahraini journalist Reem Khalifa told KPFA's Dennis Bernstein from Flashpoints what she saw:
"The second massacre happened today at around four-thirty, five-o-clock Bahrain time and we hear shots you know, real shots, from the army and since the army is all mercenary, and this is the problem in Bahrain, our army and our police are not Bahraini, this didn't happen in Egypt and this didn't happen in Tunisia. An army should protect the people.  In this country it's the opposite."
Dozens of people have been wounded. Anna Neistat from Human Rights Watch described the scene in Bahrain's main hospital:
"I am currently in the hospital and it is total mayhem. There are many wounded people being brought here, so far the doctors say thirty-eight, three of whom are in a critical condition…the army and police came against them and started shooting tear gas and rubber bullets and live ammunition."
Violence also continued in Yemen, where after successive days of protests, anti-government demonstrators were attacked by pro-government supporters wielding clubs and daggers in the capital Sannaa. And AFP is reporting that in the city of Taez, a grenade blast has killed two people and injured dozens. More violent clashes have also taken place in Libya. Reports say several people have been killed. Human Rights watch has said that yesterday's attacks on demonstrators there killed at least 24 people, and more casualties are expected after thousands rallied in Benghazi, Tripoli and other cities today.
Meanwhile, in Egypt, there was a different scene. Tens of thousands of people have gathered in Cairo's Tahrir Square to mark one week since President Hosni Mubarak stepped down. The country's military rulers have entrusted a committee to work on drafting a new constitution.
Ugandans go to the polls for presidential and parliamentary elections
To Uganda now, where polls have closed in today's Presidential and parliamentary elections.  The incumbent President, Yoweri Museveni, who's been in power since 1986, said this week that there would be no Egypt like revolt in his country. He faces 8 challengers, including the President's former Doctor and Army Colonel, Kizza Besigye and a female candidate, Beti Olive Kamya. Observers say polling took place peacefully in most districts, but some violence and intimidation was reported; according to the BBC, a journalist was shot by soldiers and dozens were injured after fights broke out amongst voters in the eastern part of the country. There are concerns about irregularities and fraud, including voters missing from registration lists and candidates' names missing from ballots.  For more let's go to Dr. Aaron Mushengyezi, Senior Lecturer, Department of Arts at Makerere University. I started by asking Dr Mushengyezi if he thought the disturbances at the polling booths were as bad as at previous elections?
Wisconsin protest against Governor's proposal to cut collective bargaining rights enters fourth day
Protests continue in Wisconsin today, opposing Governor Scott Walker's plan to strip state workers of their collective bargaining rights and force them to pay more for benefits and pensions. Protesters occupied the state capitol building for the third consecutive night Thursday.  The state's Democratic Senators remain in hiding in order to keep the Republican-majority Senate from reaching quorum and passing the bill. Nathan Moore files this report.
Feingold's Progressives United aim to make politicians accountable to people not lobbyists
Former US Senator Russ Feingold reentered the political fray this week. On NPR, the Wisconsin progressive weighed in on the election that led to the shift to Republican power in state government.
"You know, I don't think the voters of this state for a minute thought that we should start attacking public employees and public employee unions and the right to collectively bargain.  This was a tough election because the economy was in a very bad condition, and people wanted to send a message. But I'm pretty sure the message was not destroy the opportunities for working people to protect themselves."
Feingold has launched a new Political Action Committee aimed at advancing a progressive agenda and fending off corporate influence in politics. In the announcement for Progressives United, Feingold said the Supreme Court's Citizens United decision was one of the most "lawless" in US history.
"We'll work to ensure that our elected officials, both Republican and Democratic, are held accountable to the people and not to the lobbyists in Washington. We'll call out the media when they hide from the real story. And we'll support candidates when they uphold our Progressive ideals, even if the beltway establishment doesn't. This moment is critical. Let's unite Progressives across our country to fight back."
A three-term Senator, Feingold lost his Wisconsin election last November. In a Facebook post, Progressives United says the initial overwhelming response to the announcement crashed the group's website.
US House debates budget cut to new consumer protection bureau
In the US House of Representatives, debate continued today over amendments to the budget proposal for the 2011 Fiscal Year.  Many of the most contentious debates are over amendments that seek to strip funding from administration initiatives, including a 50 percent cut in the budget of the newly formed Consumer Financial Protection Bureau. FSRN's Michael Lawson has more.
Landmark survey reports widespread discrimination against transgender Americans
In Massachusetts, Governor Deval Patrick signed two executive orders Thursday that ban discrimination against transgender people who work for the state. Civil rights advocates are applauding the move, saying it's a first step to implementing a more comprehensive nondiscrimination law that applies to all workers.  Transgender people face widespread discrimination in the US. A recent survey of more than 6000 transgender people found more than half lost jobs based on their gender identity, another 20 percent were refused health care, and 60 percent experienced physical or sexual assault. The survey also found discrimination against transgender people of color to be more severe than their white counterparts. The report, Injustice at Every Turn, was presented earlier this month at the annual national conference on LGBT equality. KFAI's Dixie Treichel spoke with transgender activists about the survey and their personal experiences. For more information and to access the report, go to transequality.org