Newscast for Thursday, February 17, 2011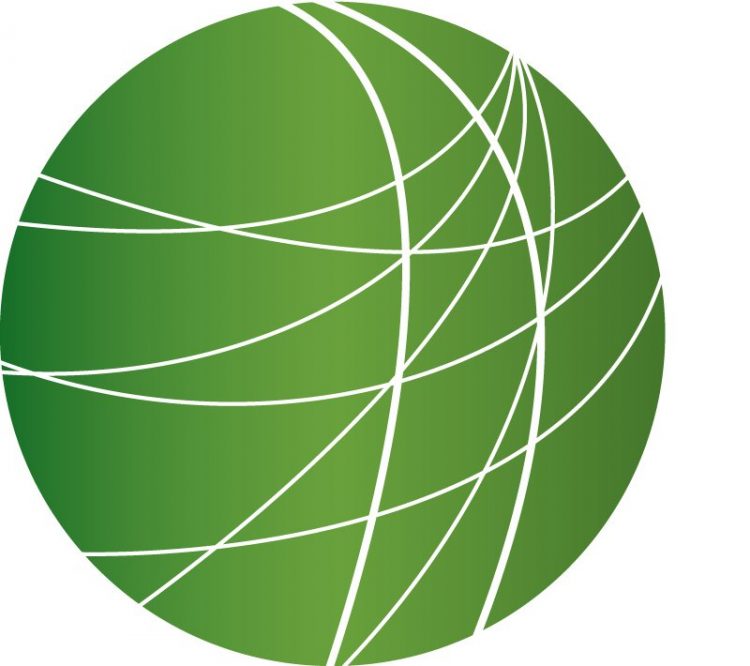 Bahrain security forces raid a protest encampment killing at least three and injuring more than 200
Islamists return to Tunisian politics
Thousands of Tunisian refugees crowd an island in Southern Italy
Wisconsin lawmakers boycott a vote that would strip workers of collective bargaining rights
The bipartisan bill to end the Afghan war
The social programs cut by the 2011 budget bill
HEADLINES
Lawmakers abandon South Dakota "justifiable homicide" bill
The South Dakota legislature has backed off a bill that could have made killing abortion providers a justifiable homicide. The governor's office told the New York Times that "Clearly the bill as it's currently written is a very bad idea." Lawmakers have not given a timeline for when, if at all, the legislation will be taken up again.
Activists move coal battle from Appalachia to Eastern Seaboard
Today, five Greenpeace activists scaled a power plant in Bridgeport, CT and unfurled a banner demanding, "Shut it down! Quit coal!" FSRN's Melinda Tuhus reports.
Reporter:
With the help of a support boat in Long Island Sound, the activists climbed the coal elevator of the Bridgeport Harbor Plant, owned by PSEG, and hung the banner this morning. They were all arrested. Bridgeport is Connecticut's biggest city and one of its poorest. Greenpeace spokesperson Robert Gardner explained their choice of target.
"This plant is an old, very dirty, inefficient plant that burns Indonesian coal. It's a plant that runs at very low capacity and you know, there's a really good reason that the community here and also throughout Fairfield County have the asthma rates they have."
Emissions from the plant mix with motor vehicle pollution downwind of New York City, creating a toxic concoction that puts the county out of compliance with clean air standards. A spokeswoman for PSEG said the company imports low-sulfur coal from Indonesia, but said she knows nothing about the working conditions in which it's produced. She added that the company has worked with state officials to reduce mercury and other pollution at the plant. Melinda Tuhus, FSRN, New Haven.
Hawaii passes civil unions
The Hawaiian legislature passed civil unions legislation that would give same-sex couples many of the same state rights of married couples. The Senate convincingly advanced the bill, which the state's Governor has vowed to sign.
CA Supreme Court takes up Prop 8 question
The Supreme Court of California has agreed to hear a legal challenge surrounding Proposition 8, the state's voter-approved repeal of same-sex marriage. Opponents of gay marriage want to fight a court decision that said the repeal was unconstitutional. The state has declined to challenge that lower court ruling. But because the original case didn't involve Prop 8 proponents, there are questions as to whether they have a legal right to appeal.
Rights Group: Israeli army kills three Palestinian civilians near Gaza border
Israeli army forces today killed three Palestinians in northern Gaza. Palestinian medical sources confirmed the causalities were civilians. FSRN's Rami Almeghari has more.
Reporter:
The Gaza-based Al Mezan Center for Human Rights confirms the three young men killed earlier today were local workers. The men were on their daily shell-collecting trip on the northern Gaza shores.  According to Al Mezan's investigations, the three were not carrying weapons when they were shot and killed. The Hamas-led health ministry in Gaza says that the Israeli army used heavy gunfire. Adham Abu Selmia is chief of ambulance and emergency services with the health ministry.
"The three martyrs arrived at the hospital torn apart. One had his head severed from his body. It was clear that they had been hit with shrapnel and bullets."
Israel claims the three men were attempting to infiltrate into nearby Israeli areas to plant a bomb. Rami Almeghari, FSRN, Gaza.
FEATURES
Bahrain security forces raid a protest encampment killing at least three and injuring more than 200
In Bahrain's capital Manama, security forces violently attacked demonstrators in a pre-dawn raid. A video posted online shows a crowd in Pearl Square listening to a speaker, when, with no advanced warning, security forces start firing their weapons. Other footage shows dozens of tanks entering the city, and trashed and dismantled remains of the protests tent encampments. At least three people were killed, more than 200 injured and sixty are still missing. Today, Manama's Salmanyah hospital complex where many of the injured are being treated became a focus of anti-government sentiment after medical staff, angry about the violent crackdown on the peaceful protesters, joined with the family and friends of victims and held their own anti-government demonstration inside the hospital grounds. One hospital consultant told the Wall Street Journal that several ambulance workers were beat up trying to help the injured. For more we go to Toby Jones, from the Department of History, at Rutgers University, New Jersey. He specializes in Middle East studies.
Protests also continued today in several cities in Libya with a number of deaths and injuries. Today's "Day of Rage" demonstrations were organized to mark the anniversary of another deadly attack on protesters five years ago. And in the northern Iraqi town of Sulaimaniyah, two people are dead and dozens wounded after security forces opened fire on a demonstration by hundreds of Kurds calling for political reforms.
Islamists return to Tunisian politics
In Tunisia recent protests led to the fall of President Zine al Abidine Ben Ali. For decades, western governments used the threat of Islamists and militant Islamic extremists to justify supporting Ben Ali's regime. Now, after more than two decades of harsh repression, Islamists are back in Tunisia's political life, including Rached Ghannouchi, the leader of Islamist party Ennahdha, who came back to the country after 20 years of exile. Raphaël Krafft reports from Tunis on the future of Ennahdha party.
Thousands of Tunisian refugees crowd an island in Southern Italy
During Tunisia's uprising, thousands of people fled the country. An estimated 5,200 Tunisians are now living in overcrowded conditions on an island in Southern Italy. UN Radio's Derrick Mbatha reports.
Wisconsin lawmakers boycott a vote that would strip workers of collective bargaining rights
In Wisconsin, protests entered their fourth day against Governor Scott Walker's proposal to strip state worker unions of their collective bargaining rights and implement austerity measures. Similar measures are moving through statehouses and drawing protests in Ohio and Tennessee. Thursday's demonstrations in Wisconsin are dominated by public school teachers, university teaching assistants, and students from across southern Wisconsin. At least 3000 UW-Madison students marched to the Capitol Thursday morning, and other demonstrations took place at branch campuses. Nathan Moore brings us this report from Madison.
The bipartisan bill to end the Afghan war
A bipartisan group of US Congress members is introducing legislation that would end the war in Afghanistan. The bill would require any funds authorized for the military in Afghanistan to be used to withdraw troops and contractors. It also prohibits the use of appropriations for combat purposes. California Democrat Barbara Lee said the war has been open ended for ten years and it's time to end the blank checks:
"If they say it is going well in Afghanistan they want more troops, more resources and more time and if they say it is going poorly they come back and they say they want more troops more resources and more time. And so I don't believe and I think many don't believe and the American public certainly doesn't believe that a military solution is either feasible, affordable, nor in the national security interests of the United States. It's costing us 100 billion (dollars) per year and countless American lives. So it's time to end America's longest war and bring our troops home."
The bi-proposal was also introduced last year. Speaking to reporters during a teleconference, Republican Walter Jones, a cosponsor, said trying to turn a country like Afghanistan into a democracy just doesn't work, something he'd concluded after talking with numerous frustrated Marines and their families:
"We are absolutely breaking the military both mentally and financially. There is nothing we can win over there because we don't have an end point to the war strategy, if you don't have an end point you don't know what you are looking for to achieve. It's time to bring them home, the American people are fed up and tired of seeing the broken bodies and the flag draped coffins."
Representative Lee said their proposal to end the Afghan war had 46 co-sponsors in the House and Representative Jones said he believed there were up to 20 freshman Republicans in Congress who might join them.
The social programs cut by the 2011 budget bill
In Washington DC, The House of Representatives continues to debate and craft the federal  budget for the remainder of this year. The measure would spend 60 billion dollars less than what the federal government spent in 2010. As FSRN's Leigh Ann Caldwell reports, many of those cuts would affect the working poor.