Newscast for Tuesday, February 22, 2011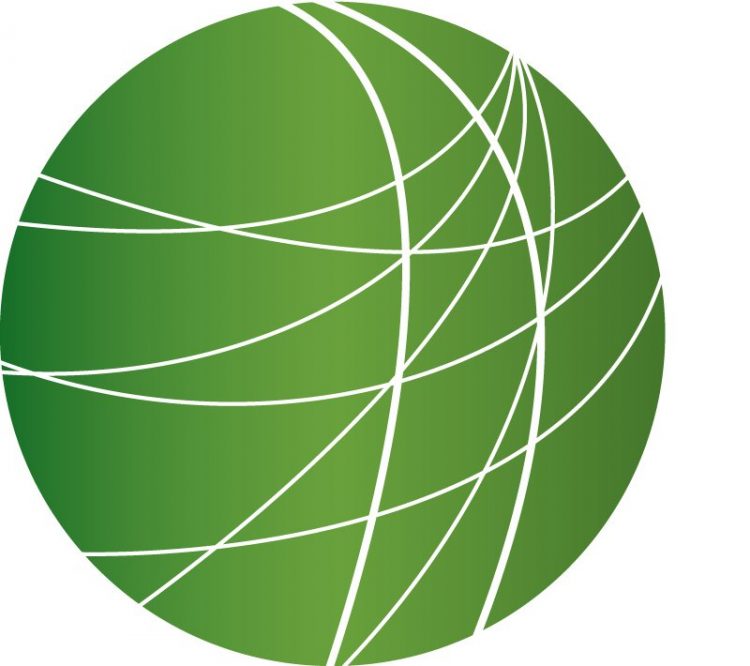 Libya's Colonel Gaddafi gives a defiant speech as crackdown on opposition continues
Libyan diplomat breaks with the regime and calls for international action
Tens of thousands of pro-democracy supporters demonstrate in Bahrain
Gaza's Rafah crossing reopens
Wisconsin protests continue against anti-labor bill as other states join in
The U.S. Supreme Court grants vaccine manufacturers protection from liability
HEADLINES
At least 65 dead in New Zealand earthquake
Rescue and recovery efforts continued through the night in New Zealand after a magnitude 6.3 earthquake killed at least 65 people today. The death toll is expected to rise. Christchurch Mayor Bob Parker:
"We are focusing on getting people out alive from the wreckage of the buildings. We are focusing on setting up medical triage centers and increasing the search and rescue teams exponentially with every hour that goes by."
Aftershocks continue in Christchurch, where more than 100 people may still be trapped in rubble. Power and telephone services are out across large swaths of the city. Google quickly released an app to locate victims of the quake. The tremor, actually an aftershock from a September quake, also caused about 30 million tons of ice to cleave off of the Tasman glacier.
Chicago voters go to polls in mayoral race
Voters in Chicago are at the polls today, choosing the city's next mayor. Former White House Chief of Staff, Rahm Emmanuel, commands a solid lead in the polls with a substantial jump on front runners, including former Mayor Daley, Chief of Staff Gery Chico, and former U.S. Senator Carol Moseley Braun. Emmanuel needs to garner more than 50 percent of ballots cast to avoid a run off.
Algeria ends two decades of state of emergency
The Algerian Cabinet officially ended almost 20 years of a state of emergency today. The lift will take effect once it's printed in the Official Journal. The next publication date is unknown. Pro-democracy protesters have called for an end to the measures that critics say are used to repress dissent. The state of emergency limits included a ban on public protest in the Algerian capital; that ban has been extended.
Protests continue in Kurdistan
Thousands of people jammed a public square in Iraq's Kurdistan today where at least three protesters have died during demonstrations since late last week. Authorities released a number of detained demonstrators in an attempt to quell the tension. The rallies in Sulaimaniyah continue despite pledges from the Iraqi government to cut politicians' pay and increase funds to feed those in need. Protesters say they will continue to demand an end to local political corruption and shortages of basic necessities.
Military rulers in Egypt reshuffle Cabinet; some stay, others go
As several thousand protesters gathered in Cairo's Tahrir Square today calling for the removal of former dictator Hosni Mubarak's government, Egypt's ruling military announced a new cabinet lineup. Aya Batrawy reports from Cairo.
Amnesty Int'l says both sides in Ivory Coast guilty of rape and extrajudicial murder
Amnesty International said today that forces on both sides of the presidential stand off in the Ivory Coast are committing sexual violence and extrajudicial killings. They documented eyewitness accounts of gang rapes and brutal beatings and murders carried out by both security forces aligned with incumbent Laurent Gbagbo and poll winner Alassane Ouatarra.
FEATURES
Libya's Colonel Gaddafi gives a defiant speech as crackdown on opposition continues
A growing number of world leaders are condemning the Libyan government's massacre of protesters, pressuring the regime to stop the bloodshed. Hundreds have been killed and the AP reports that bodies line some streets in the capitol, Tripoli. Witnesses told Human Rights Watch that people are scared to collect the bodies, fearing they too will be shot. Others reported heavy gunfire at night from people roaming the streets and randomly shooting. The UN's High Commissioner for Human Rights, Navi Pillay, warned that the attacks on anti-government protesters could be crimes against humanity and is calling for an independent, international investigation. Ravina Shamdasani is a spokesperson for the High Commissioner:
"Widespread and systematic attacks against the civilian population may amount to crimes against humanity. The Libyan people are tired of corruption, tired of resource wealth benefiting only a few, tired of being unemployed, tired of their rights being ignored. They want a say in the government and a role in the economy, and they will not be silenced."
Earlier today, Colonel Gaddafi addressed the Libyan nation on state television in a defiant and rambling speech. He refused to step down and said he was prepared to die a martyr. Gaddafi blamed the protests on "cowards and traitors" and what he described as a small group of sick people circulating drugs, money, and arms to youth. He called on Libyans to come into the streets to support him:
"The force is on the side of the Libyan people. If the matters require us to use force, we will use force according to international laws and according to Libyan laws and constitution."
Thousands of foreign nationals are trying to flee the country, while human rights groups are warning about the safety of refugees in the country. Al Jazeera reports that the Interior Minister and an army general have joined the side of demonstrators, and a former army major told Reuters that all eastern regions of Libya are out of Gaddafi's control. For more, we go to Oliver Miles. During the mid-1980s he was Britain's ambassador to Libya.
Libyan diplomat breaks with the regime and calls for international action
The UN Security Council held an emergency meeting today to discuss the crisis in Libya. A number of Libyan delegates are speaking out against ruler Gaddafi and calling for international intervention to stop the massacre of civilians. Libya's deputy ambassador to the UN, who yesterday called on Gaddafi to stand down, is urging world leaders to support a no-fly zone to stop mercenaries and weapons from entering the country. For more, UN Radio's Julie Walker spoke Libyan Diplomat Adam Tarbah.
Tens of thousands of pro-democracy supporters demonstrate in Bahrain
In Bahrain's capital, Manama, tens of thousands of people marched today in one of the biggest demonstrations yet.
[Clip: Sound of the demonstration courtesy of CNN.]
During the last nine days, at least seven people have been killed during protests, according to government officials. In an attempt to appease the demonstrators, Bahrain's Monarchy has announced that it will release an unspecified number of political prisoners. Today, pro-government supporters attended their own rally on the way to evening prayers. Pro-democracy demonstrators are demanding that the King step down and political reforms. After todays' march, thousands rallied again in Manama's Pearl Square where many hundreds remain permanently camped.
Gaza's Rafah crossing reopens
The Rafah crossing terminal, Gaza's main connection to the outside world, has been re-opened. The crossing was closed for four weeks, during the Egyptian democracy protests and severely affected hundreds of Palestinians and others who were trapped on both sides of the border. FSRN's Rami Almeghari has more.
Wisconsin protests continue against anti-labor bill as other states join in
Protests against an anti-labor bill in Wisconsin have now sparked similar actions in other states. Lawmakers from the Indiana House have fled their State Capitol to block a vote on anti-union legislation. Thousands gathered in Ohio's State Capitol to resist a similar bill ending collective bargaining. Solidarity protests have sprung up around the country. The standoff between Republicans and workers in Wisconsin continues as new waves of reinforcements arrive. Joanne Powers and Molly Stentz have the story from Madison, Wisconsin.
The U.S. Supreme Court grants vaccine manufacturers protection from liability
The Supreme Court issued a ruling today that gives vaccine manufacturers broad protection from liability. The 6-2 decision says the U.S. court system is not an option for people who suffer side effects and even death from vaccines. As FSRN's Leigh Ann Caldwell reports, this decision could lead to a protracted legal battle over vaccines.