Newscast for Tuesday, December 6, 2011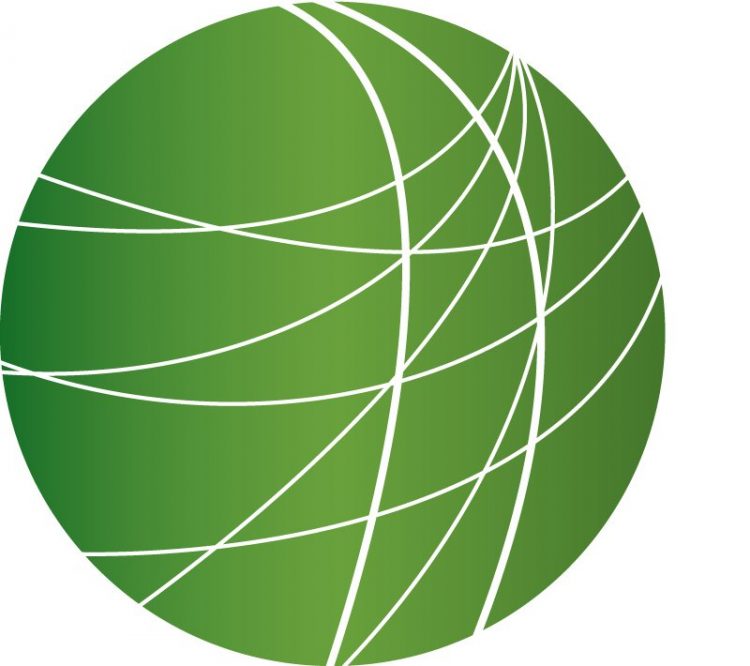 Labor groups, unemployed flood Capitol Hill in demonstrations
National day of action aims to stop foreclosures, reclaim vacant spaces
At climate talks US inaction prompts activists to shift strategy as deforestation plan debated
US policy, corporate interests leave heavy footprint in Congo
HEADLINES
US Ambassador returns to Syria amid uptick in violence; as many as 50 killed in 1 day
The State Department announced today that the US Ambassador to Syria is headed back to Damascus. Robert Ford left the country six weeks ago after being attacked and  receiving threats because of his dialogue with the opposition. This afternoon, Secretary of State Hilary Clinton met with Syrian pro-democracy leaders in Geneva where they were set to discuss protecting minorities in a post President Bashar al Assad Syria. But violence  in the country continues – Jackson Allers has more.
As many as 50 people were reportedly killed in Homs in the last 24 hours with at least 63 people killed across the country over the weekend. Syria said 4 members of its security forces were also killed over the weekend, in what is being seen as growing signs of an armed insurgency led by defecting Syrian army personnel. This brings death toll to more than 4,000 killed in the bloody nine month government crackdown on opposition protesters calling for an end to the rule of President Bashar Al Assad. Independent confirmation of the facts has been impossible since the uprising began in mid-March because the Syrian government has banned most foreign journalists. Syria says it is fighting against armed gangs and Islamist insurgents trying to start a sectarian civil war. The Syrian government said it was considering new conditions for an Arab League deal to end the violence, agreeing on Monday to allow an Arab mission of military and civilian observers into the country – but with a number of conditions attached, including ending the economic sanctions imposed by the Arab League in November. Jackson Allers, FSRN, Beirut, Lebanon.
India reversed course on allowing big box stores
Following fierce political opposition and protests from small traders, the Indian government has put on hold a decision that would open the country's retail sector to big box stores. Bismillah Geelani reports.
The government's decision is aimed at ending a two-week long logjam in the Parliament. Finance Minister Pranab Mukherjee told the opposition today that the government is putting in abeyance its approval of foreign investment in retail until they reach a political consensus. But the opposition is not convinced — and insists on a repeal of the earlier decision. The government's decision late last month to open up India's retail markets for Walmart and other retail giants evoked strong resistance — even from some of its allies. Bismillah Geelnai, FSRN, New Delhi.
Dozens of Shia Muslims killed in Afghanistan bombings of religious ceremonies
Two explosions in Afghanistan killed almost 60 people today. Both blasts targeted Shia Muslims observing Ashura – an important day of mourning for the grandson of the Prophet Mohammed. In Kabul, a suicide bomber attacked a mosque – more 50 people died. One witness described the scene. "We were praying and suddenly we heard a very big explosion. Bodies were piled up, the building was damaged. It's a huge tragedy." And in Mazar-E-Sharif another bomber attacked a procession of worshipers – four people were killed there. Similar bombings happened yesterday in Iraq, where sectarian tensions are high. But in Afghanistan, such division is less common.
Russian authorities continue to arrest post election protesters
In Russia, several key opposition leaders have been arrested protesting what are widely regarded as rigged parliamentary elections. Official results find Prime Minister Vladimir Putin's  party still in power. Protesters are in the streets despite a de facto ban on public dissent. Ekaterina Danilova reports.
Hundreds turned out in Moscow this evening, and police encircled them, according to protesters. In St. Petersburg, a large crowd gathered at a central square were also surrounded by police. Buses were waiting to take the protesters to jail. Without placards, the crowd suddenly started shouting slogans, and the police began putting them in the buses. Hundreds have been arrested. The protests today built on those that took place on Monday following the outcome of the election, when dozens were also arrested. The demonstrators, mostly young people, say that only in the street can they protect their rights. Alexey Navalniy is a leading activist. He spoke yesterday at the protest in Moscow before being arrested and jailed for 15 days. "We are the power. And after this election, the Kremlin cheaters have no right to declare that they are the power. They are nothing." Organizers have called for daily protests, with a major  march planned in all the major cities on Saturday. Ekaterina Danilova, FSRN, St. Petersburg, Russia.
Tension grows as South Ossetian Supreme Court officially tosses out run-off vote
A grenade fired at the General Prosecutor of South Ossetia further heightened tensions in the breakaway region. This follows a Supreme Court decision that threw out last week's poll in which a female opposition candidate won over the man favored by Russia. MJ Riquelme reports.
No one was hurt but reactions have been harsh. South Ossetia's Supreme Court today upheld its earlier ruling annulling the November 27 presidential runoff results. New elections are scheduled for March 25th, but it is still unclear whether popular vote winner Alla Jioyeva would be allowed run. Jioyeva has called an emergency State Council meeting. On Monday she said she intends to form a new government on December 10th. But current President Eduard Kokoity said any inauguration of  Jigoeva's presidency will be considered an unlawful act. The political stalemate has only Russia for a mediator – and the Kremlin clearly supports the other guy – Emergency Situations Minister Anatoly Bibilov. Georgian officials said today that no one but Georgia cares about South Ossetia. MJ Riquelme, FSRN, Tiblisi.
Obama orders administration to use foreign aid to influence international gay rights
President Obama issued a memo today that directs US Agencies to use foreign aid to influence gay rights worldwide. The  memo directs staff to "combat the criminalization of LGBT status or conduct abroad" and "protect vulnerable LGBT refugees and asylum seekers."
FEATURES
Labor groups, unemployed flood Capitol Hill in demonstrations
Occupy protesters, labor groups and unemployed people from across the US are taking their message to politicians on Capitol Hill throughout the week. FSRN's Matt Laslo caught up with the demonstrators as they held sit-ins in Republican offices today.
National day of action aims to stop foreclosures, reclaim vacant spaces
Moving away for the capitol now, actions are also taking place across the nation today. Activists and homeowners are attempting to stop foreclosures and reclaim vacant bank-owned properties. Occupy Homes Events are planned in 20 cities from Los Angeles to New York, Atlanta to Cleveland. As Wall Street and the largest banks chart profits, organizers say many Americans are struggling to hold on to their homes. We go now to North Minneapolis to speak with homeowner Monique White. She and her children are facing eviction.
At climate talks US inaction prompts activists to shift strategy as deforestation plan debated
This afternoon, Climate talks in Durban, South Africa entered their high-level phase. That means negotiations are now happening between more senior officials, with more power to cut deals. Attention is turning to efforts to protect the world's forests, which is seen as a key part of fighting climate change. But the strategy so far has yielded mixed results. Brian Edwards-Tiekert has more.
US policy, corporate interests leave heavy footprint in Congo
Tensions remain high in the Democratic Republic of Congo as riot police patrol the streets and officials finalize results from last week's Presidential election. Opposition supporters say they'll protest if the current leader, Laurent Kabila, is declared the winner. More than a dozen were killed and 100 seriously wounded in election violence, according to Human Rights Watch. US officials are watching this election closely. So are corporations with interests in extracting cobalt, copper, diamonds and other minerals that could be worth trillions of dollars. To learn more about US and corporate interests in the region, The Real News Network's Paul Jay spoke to Kambale Musavuli, student coordinator and national spokesperson for Friends of the Congo. He started by asking Musavuli about a 2006 bill, sponsored by then Senators Barack Obama and Hillary Clinton, that stated that US policy would "hold accountable individuals, entities, and countries working to destabilize the country." To listen to the full, multi-part interview, go to therealnews.com.