Newscast for Wednesday, February 23, 2011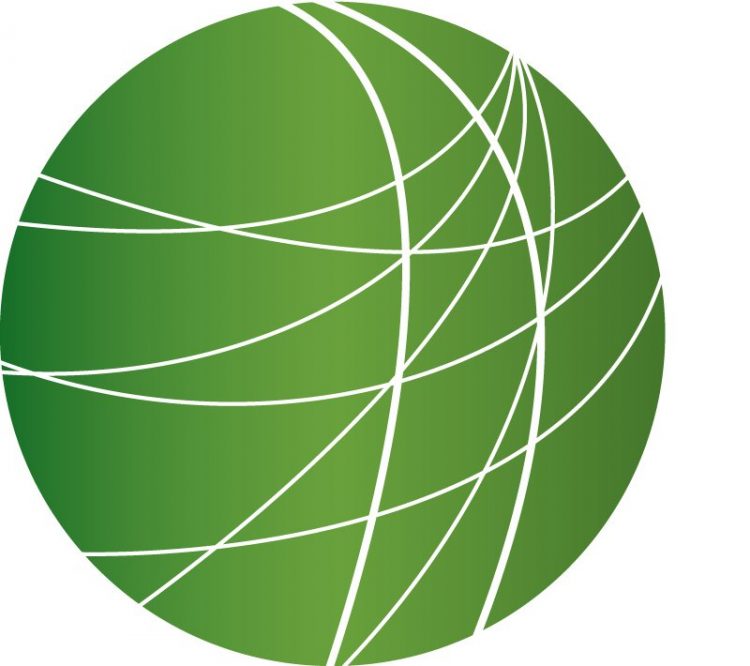 Libya's Colonel Gaddafi struggles to remain in power and continues his crackdown on civilians
Libyan-New Yorkers talk about the experiences of their families in Libya
Ohio lawmakers consider a bill like Wisconsin's that would strip workers' rights
Koch Industries and the Wisconsin bill that would restrict collective bargaining rights
In Honduras, a new draft constitution calls for the official recognition of indigenous and Garifuna people
The US budget impasse and the possibility of the government shutting down
HEADLINES
Obama Administration won't defend DOMA in court
The Obama Administration today announced it will stop defending part of the Defense of Marriage Act, or DOMA.  In a letter to Congress, Attorney General Eric Holder said the Administration believes applying DOMA to couples legally married under state law violates their 5th Amendment rights to equal protection.  White House Press Secretary Jay Carney said the Administration acted to meet a court deadline.
"We will no longer defend DOMA going forward.  We will however continue to enforce it, and we will continue to be participants in those cases to allow those cases to continue, be resolved, and also so that Congress, or members of Congress can pursue the defense if they so desire."
The Attorney General said the decision will stand unless Congress amends the law to remove the unconstitutional language or the courts make a definitive decision.
Rahm Emanuel elected new mayor of Chicago
After overcoming legal battles challenging his residency, former Obama Chief-of-Staff Rahm Emanuel has won the election for Mayor of Chicago.
"We must make sure that ever community in Chicago is heard and included and has a chance to participate in that future."
Emanuel will take over for Richard Daley, who had governed the city for more than 20 years.
New Zealand quake deaths rise
The death toll from a devastating earthquake in New Zealand has now reached 75, and officials estimate that another 300 are still missing.  The quake hit the south island city of Christchurch.  New Zealand's News 3 reports that 20% of city residents don't have running water, and that repairs could take days.
Pro-government gunmen open fire on Yemeni student protesters
Last night in Yemen, pro-government gunmen broke through a police line and sprayed gunfire into a group of students staging an anti-government sit-in.  The Guardian reports two people died and more than 20 people were injured, mostly teenagers.  In response several members of Yemen's parliament resigned.
Philly fights to ban criminal history box on job applications
And finally, in Philadelphia, activists are mobilizing outside City Hall in support of a bill that aims to make the hiring process less discriminatory for former convicts.  From Philadelphia, FSRN's Matthew Petrillo reports.
The City of Philadelphia is considering a "Ban the Box" bill that would remove questions about criminal history from job applications. Advocacy groups say such questions create employment barriers for the formerly incarcerated.
One of the men leading today's rally is local prison-reform activist Jonathan Lloyd. Lloyd says he was never convicted on assault charges, but served 6 months in prison awaiting trial because he couldn't afford bail.
"I want to be able to get into my interview without being prejudged, and I want to be able to sit there and talk to you.  I want to be able to be judged on an individual basis, like you want to be treated fairly."
Lloyd and more than two-dozen other men clad in orange jumpsuits and caps that read "prisoner" are part of the rally and march. The men have been protesting prison policies all month from a mock-prison called "The Wall" in the northern part of the city.  Matthew Petrillo, FSRN, Philadelphia.
FEATURES
Libya's Colonel Gaddafi struggles to remain in power and continues his crackdown on civilians
In Libya, Colonel Gaddafi continues a ferocious crackdown on protesters and many fear the death toll may be rising. Videos posted to the internet, which appears to be shot from cell phones, purport to show evidence of massacres over the last two days. One shows a crowd crying in anguish after discovering a number of charred and black remains. Another alleges the footage is of more than 18 soldiers who defied orders to kill protesters. Those bodies are shown lying face down in pools of blood, their hands tied behind their backs. Secretary of State Hilary Clinton condemned the violence.
"We join the international community in strongly condemning the violence as we've received reports of hundreds killed and many more injured.  This bloodshed is completely unacceptable.  It is the responsibility of the government of Libya to respect the universal rights of their own people including the right to free expression and assembly."
Meanwhile thousands of foreigners are trying to flee the country.  Some countries are sending military planes to pick up their citizens, others are dispatching ships.
There are reports that more parts of the country and some areas of the Capital are falling into control of opposition forces. Many people are armed and there is growing concern about more weapons and mercenaries entering the country and attacking civilians.
Libyan-New Yorkers talk about the experiences of their families in Libya
In the United States, Libyans are gathering in front of the UN building in New York to protest the killings of civilians in their country by the Gaddafi regime.  FSRN's Manuel Rueda went along to talk to them and spoke with Tia Cibani, Ahmed Hasin, Ali Mohammed and Ahmed Matri.
Ohio lawmakers consider a bill like Wisconsin's that would strip workers' rights
In Ohio, State lawmakers are considering a bill that would restrict state and local employees' collective bargaining powers. The proposals are similar to bills in other states, including Wisconsin. Proponents of Ohio's Senate Bill 5 want to end collective bargaining for all state workers and restrict if for local employees including firefighters and police.  Sehvilla Mann has more from Columbus.
Koch Industries and the Wisconsin bill that would restrict collective bargaining rights
From Columbus, Ohio to Madison, Wisconsin, where tens of thousands have been demonstrating against a bill to strip workers of their collective bargaining rights.  Democrats in the State Assembly are in the process of introducing dozens of amendments in an attempt to slow the passage of Governor Scott Walker's controversial bill.   Earlier this week, Democratic lawmakers fled the State to avoid voting on the bill.   But during a debate that lasted into the early hours of this morning, Republicans voted to defeat one Democrat proposal that would have sent the Governor's bill back to committee. Among the Governor's supporters, IS the powerful business duo, the Koch brothers.   For more on their role in this unfolding struggle over workers' rights, we go to AlterNet's Washington bureau chief, Adele Stan.  She's written about the connections between Governor Walker and the Koch Brothers.
In Honduras, a new draft constitution calls for the official recognition of indigenous and Garifuna people
In Honduras, hundreds of Indigenous people and Garifuna – who are descendants of Carib, Arawak and West Africans –  have been meeting in a constitutional assembly. Today, they're putting the finishing touches on proposals for a new Honduran Constitution which calls for recognition of Indigenous and Garifuna peoples.  The assembly has emphasized issues fundamental to indigenous and Garifuna autonomy, education and health care for marginalized communities.   Tim Russo brings us more from Honduras.
The US budget impasse and the possibility of the government shutting down
Although Congress is not in Washington this week; the possibility of a government shutdown grows each day. An impasse over the budget could cause the federal government to close. FSRN's Leigh Ann Caldwell explains what that could like.