Newscast for Thursday, February 24, 2011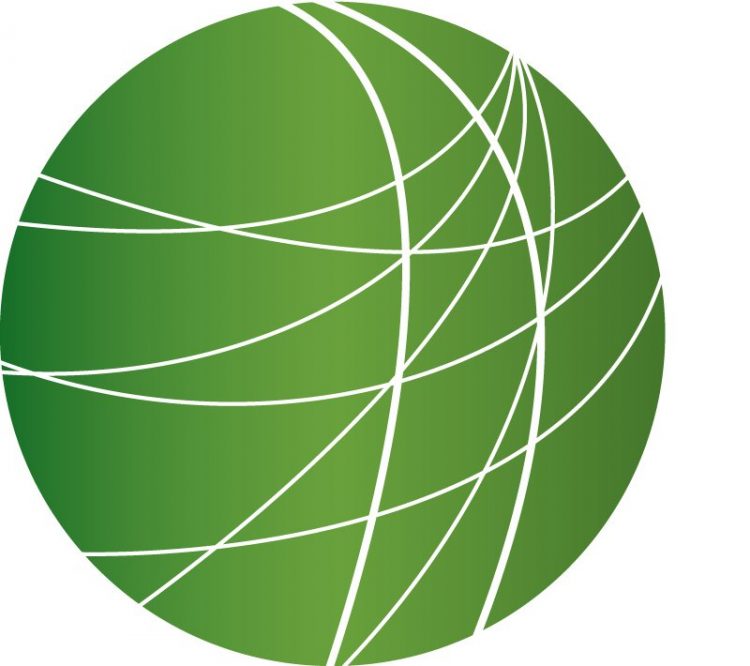 Libya's Colonel Gaddafi blames Osama bin Laden for the violence
British arms sales to Libya
The threat the Wisconsin Governor's bill poses to low-income healthcare
Wisconsin's financial problems and whether the Governor's bill can solve them
Republican majorities push to restrict workers' rights across the US
The deep US budget cuts to international programs
HEADLINES
UK court rules Julian Assange can be extradited to Sweden
A London court has cleared the way for Wikileaks founder Julian Assange to be extradited to Sweden to face sexual assault allegations.  FSRN's Steven Mather reports.
The judge at Belmarsh Magistrates' Court rejected the main arguments of the Wikileaks founder's legal team.  They had claimed that because Assange had not been charged with any offence in Sweden he could not be extradited.  They also argued that he would not get a fair trial because rape cases are heard in secret.
Assange fears that if he is extradited he could face a further extradition application from the United States.  He accuses Washington of targeting him for political motives.  Wikileaks has released information that lifts the lid on US diplomatic secrecy and has caused great discomfort in Washington.  The US government is trying to build a case against Wikileaks, most recently demanding access to its Twitter account in court.
Assange's legal team has already announced its intention to appeal, a process that could take several months.  Steven Mather, FSRN, London.
Web activists make another push for "Jasmine Revolution" in China
After last Sunday's failed attempts at sparking a Tunisia-style "Jasmine Revolution" in China, new calls are emerging online, urging people to try again.  From Beijing, FSRN's Shuk-Wah Chung has more.
An anonymous post on the US-based Chinese news site, Boxun.com, began circulating on Wednesday.  It asked participants to gather again at designated sites in 18 cities every Sunday afternoon. The web-post called for –quote – "every participant to stroll, watch, or even just pretend to pass by."  Organizers are urging people to demand food, work, housing and fairness in response to rising inflation and increasing corruption.
But any signs of large protest, similar to Egypt or Tunisia, for now, appears unlikely.  The first attempt last weekend was labeled "performance art" by China's state media.  Plus, the calls are posted on blocked sites like Twitter, allowing only a small number people with the ability and knowledge to get around the Great Firewall, to actually know what's going on. Nevertheless Chinese authorities are nervous. Words like "jasmine" have been blocked and some dissidents have been put under house arrest. Shuk-Wah Chung, FSRN, Beijing.
US citizen wins settlement from ICE for wrongful detainment
A US citizen who was wrongfully detained for 7 months on suspicion of being undocumented today settled with the US Government for $400,000.  As part of the settlement, 33-year-old Rennison Castillo of Lakewood, Washington will also receive a written apology.  Castillo, a 7-year army veteran, was transferred in 2006 to the immigrant detention center in Tacoma after serving a prison term for felony harassment.  US immigration authorities blame the mistake on paperwork errors.
House Democrat to reintroduce "Respect Marriage Act"
Following yesterday's announcement by the Obama Administration that it would no longer defend the Defense of Marriage Act in court, there's a new Democratic push in the House to repeal the anti-gay law completely.  New York Representative Jerrold Nadler says he will reintroduce his "Respect Marriage Act" next week, according to USA Today.
Maryland Senate prepares for same-sex marriage vote
In other same-sex marriage news, the Maryland Senate is scheduled to vote today on a bill that would make same-sex marriage legal.  Maryland Senate Majority Leader Robert Garagiola, the sponsor of the bill, said that he's gone through an evolution on the issue – at one point supporting a piece-meal approach to giving rights to same-sex couples.
"One of the things that I've come to realize over the years is that I and my wife – we take for granted, we take for granted the over 400 different rights that we enjoy, that we get the benefit of under state law."
But said now he believes a blanket approach is more appropriate.
"I feel this is a historic day Mr. President.  A historic day for equality.  And as I was walking by the statue of Thurgood Marshall outside on the way to the capitol, it's a historic day for equal justice under the law."
Based on preliminary votes, the Senate is expected to pass the legislation.  The state House will likely take up the debate within the next week.
FEATURES
Libya's Colonel Gaddafi blames Osama bin Laden for the violence
Libya's Colonel Gaddafi appears to be losing control of much of the country and graphic images and reports continually reveal new indications of human rights abuses on the civilian population.
An eyewitness told Al Jazeera that soldiers attacked protesters in the town of al-Zawiya with heavy fire arms for five hours this morning.  He said at least 100 people had been killed and about 400 injured were taken to a hospital.
In another address, this time given by telephone and broadcast on Libya' State television, Gaddafi blamed the violence on Osama bin Laden…
"People of al-Zawiya, your sons are being duped by bin Laden! They are teaching them how to attack your property. The people of bin Laden should be purged.  Al-Zawiya is slipping away from our hands because you are listening to bin Laden.  Your sons should realize the magnitude and gravity of what they are doing!"
Sound and translation courtesy of the BBC. Gaddafi also seems to be struggling to hold Eastern parts of the country too.  Aljazeera's correspondent in Al Baida, who is not named for her own safety, said most of the towns in the area are in the control of residents and they have lots of weapons that they've taken from a local military barracks:
"Tribal leaders are trying to take things into their own hands. They do say the towns are secure but still in the areas they say there are mercenaries."
Libya's Justice Minister who resigned three days ago to join the opposition told Aljazeera that in Tripoli, Gaddafi is asserting control through his sons using several military camps that surround the city.  He said Gaddafi has chemical weapons and warned they could be used on the civilian population.
As thousands of Libyans and foreigners flee the country, western governments are considering what action to take against the Libyan regime.  Today, Switzerland froze the assets of Gaddafi, but so far the US and EU have not taken decisive action. Meanwhile, information has surfaced about possible Gaddafi regime assets in US banks. According to a diplomatic cable obtained by Wikileaks, "several American banks are each managing $300-500 million" in Libyan funds.
British arms sales to Libya
As the death and injury toll mounts in Libya, many foreign leaders are condemning the violence and weighing the possibility of sanctions, including British Prime Minister David Cameron. But for many years, British companies have profited from selling arms to the regime. FSRN's George Lavender report.
The threat the Wisconsin Governor's bill poses to low-income healthcare
Tens of thousands of protesters have converged on the Wisconsin state capitol for the last week and a half, protesting a Republican bill that would strip collective bargaining from almost all state workers. Solidarity rallies are planned today in at least 17 places across the state, and the movement to protect collective bargaining is growing. But the same bill is loaded with dozens of other provisions, including one that could radically change the state's health care plan, BadgerCare. Social service providers say that 65 thousand Wisconsinites could get kicked off and lose their health care.  If this plan succeeds in Wisconsin, it may soon become replicated across the country. Molly Stentz from WORT FM in Madison has the story.
Wisconsin's financial problems and whether the Governor's bill can solve them
Wisconsin's Governor, Scott Walker says his bill is not about restricting workers' rights, it's about balancing the State's budget.  To find out exactly what Wisconsin's financial issues are, the state of its budget and whether this bill can solve those problems, we go to Jon Peacock, who you just heard quoted in Molly Stentz's story.  He's Director of the Wisconsin Budget Project for the Wisconsin Council on Children and Families.
Republican majorities push to restrict workers' rights across the US
Major disputes between public sector unions and state legislatures – like the one in Wisconsin – could spread.  In states around the country, newly empowered Republican governors and legislative bodies are using their new majorities to weaken unions and curb their political influence. FSRN's Leigh Ann Caldwell reports.
The deep US budget cuts to international programs
A lot of attention has focused on the domestic spending cuts in the budget U-S House Republicans passed before they left D-C last week. But lawmakers also made deep cuts to international public health programs. Matt Laslo has more on their potential global impact.