Newscast for Thursday, March 24, 2011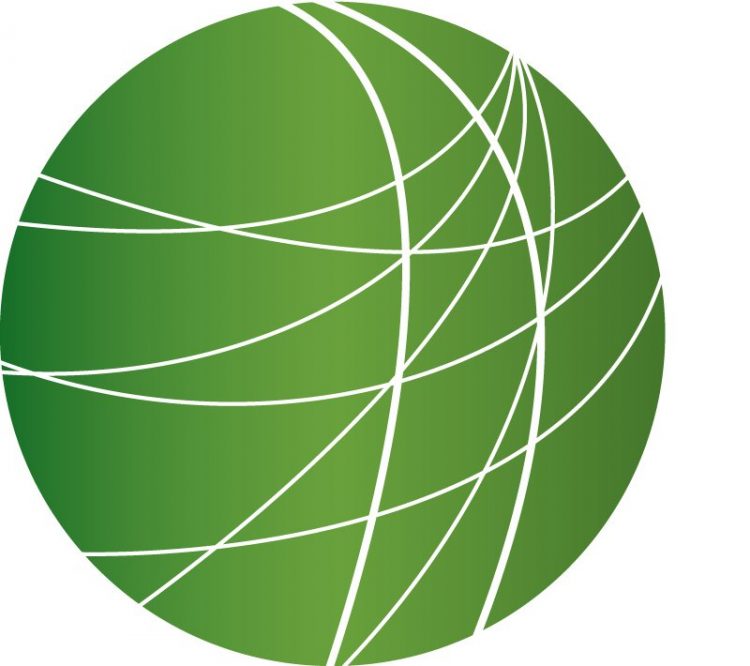 Bombing continues in Libya; NATO moves closer to taking over
Syrian Government announces concessions as protests grow
Argentina probes role of US financial institutions in dirty war
Portugal PM resigns after failed austerity push
A fight within the right over ending oil and gas subsidies
Leonard Weinglass dies at 78
HEADLINES
Japanese nuclear plant workers taken to hospital
2 workers at the Fukushima Daiichi plant in Japan have been taken to the hospital for treatment, after they and a third worker stepped into contaminated water.  A government spokesman says the workers feet were exposed to radioactive elements, when they were trying to help restart the power supply to a pump, which would bring water in and cool reactor number 3.
Meanwhile the governor of Tokyo now says tap water is safe for babies to drink, one day after he warned radiation levels in the water were too high. The governor says new tests show that radioactive iodine levels have fallen by half since yesterday. Still, the city is handing out bottled water to 80 thousand families with infants.
Suicide bomber kills 5 people in Pakistan
5 people were killed and 36 injured by a suicide bomb in Northwest Pakistan.  The bomber was sitting in a car near a police station; one of those killed was a police officer, as were 11 of the injured.  Agence France Press quotes a police official as saying no one has claimed responsibility for the attack; the region near the Afghan border has seen frequent bombings over the past few years.
Egyptians prepare to protest law banning protests
Egyptian activists are planning a large demonstration on Friday in Cairo to defy a new law that criminalizes protests and strikes. FSRN's Aya Batrawy has more.
On paper, a new law passed this week by the Egyptian Cabinet is mostly aimed at curbing protests and strikes that hamper work. Many argue that almost-daily strikes by government employees demanding better wages hinders the fledgling economy and shakes investor confidence. However, protesters have blasted the measure, saying its sweeping language counters the revolution's core demands for greater freedoms. The law allows the government to imprison protesters for up to one year or be slapped with a fine of up to 84 thousand dollars.  Ironically, say activists, Prime Minster Essam Sharaf may himself have been imprisoned if the law had been passed when he took part in protests that toppled former president Hosni Mubarak last month.   One of Egypt's most popular online activists, Sandmonkey, asked on his Twitter account: ' Just so I can understand, the government we brought to power via protests just passed a law criminalizing protests?' Friday's planned demonstration doesn't have the backing of opposition parties, nor the influential Muslim Brotherhood, who are eyeing elections and a bigger role in government. However, the youth movements that kickstarted Egypt's revolution, have vowed their support.   Aya Batrawy, FSRN, Cairo.
Protest in Atlanta over proposed immigration law
Thousands of people protested in Atlanta, over two controversial immigration bills working their way through the Georgia state legislature.  One bill has cleared the house, the other has made it through the senate, both would allow police to check the immigration status of suspects of any crime, including traffic violations, and make businesses use the federal e-verify system to check the status of employees.  Opponents say the bills are similar to the infamous Arizona immigration law passed in 2010, and that they will encourage racial profiling, tear apart families, and hurt the local economy.
Benin's President declared election victor, opponents dispute results
A court in Benin has ruled that the country's incumbent President has won another term in office, despite accusations of electoral irregularities made by several of his opponents.   President Thomas Boni Yayi received 53 percent of the vote in a March 13th election, but 8 of his opponents have formed a coalition, and are demanding a re-run.  The constitutional court's provisional ruling on the vote count must be affirmed next week to be made final.
Former President of Ukraine charged with abuse of power
The former President of the Ukraine has been charged with abuse of power, as part of an investigation into the beheading of a journalist in the year 2000.  Leonid Kuchma has been facing questions all week in the criminal probe; prosecutors have said they believe the former President gave illegal orders to police which led to the murder.  A former government employee has confessed to personally carrying out the killing and has been in custody since 2009.  Its unclear if a 10-year statute of limitations means Kuchma will not be eligible to be sent to prison should he be found guilty.
FEATURES
Bombing continues in Libya; NATO moves closer to taking over
US and Allied warplanes bombed Libya for a fifth night, striking artillery, arms depots, and parked helicopters. But Muammar Gaddafi's forces are still shelling opposition-held towns: at airtime, Misurata, Ajdabiya and Zintan were all under assault. NATO has been meeting for six straight days to debate its involvement. NATO requires a consensus among all 28 member states to take military action. Earlier today, Turkey's Prime Minister said his country will not agree to NATO assuming oversight of any Libya operation so long as air strikes continue–the translation is from Al Jazeera's english service.
"We don't want to live again what we have gone through in Iraq. Turkish planes will never drop bombs in libya. Turkish soldiers will never use their guns to shoot our Libyan brothers."
Later, Turkey's state-run television quoted the country's foreign minister as saying Turkey's demands have been met and that NATO will now take command of the Libya military operation. At airtime, it was unclear whether that meant the bombing would cease.
Syrian Government announces concessions as protests grow
Protests are mounting in Syria, where an estimated 20,000 people participated in a funeral procession for dozens of protesters killed yesterday when police opened fire; and where there's a call for mass demonstrations tomorrow. An advisor to Syrian President Bashar Al-Assad told reporters today that Assad had ordered police not to fire on yesterday's protests:
President Assad does not want one drop of blood shed anywhere in the country, and his insturctions were clear than no bullets should be fired.
That translation from Al Jazeera English. Joining us to talk about the situation in Syria is Bassam Haddad, Professor of Middle East Studies at George Mason University and editor of jadaliyya.com .
Argentina probes role of US financial institutions in dirty war
Tens of thousands will march in Argentina to mark what they now call the National Day of Memory. Today marks 35 years since Argentina's military launched a coup that overthrew Isabel Peron, and escalated that country's "Dirty War." Ongoing human rights trials have led to the arrest of over 200 former military officers for participation in torture, murder and the forced disappearance of up to 30,000 in the seven years following the coup. Now, these investigations are taking a different turn: human rights advocates are probing the role of US financial institutions in funding Argentina's military dictatorship. FSRN's Marie Trigona reports.
Portugal PM resigns after failed austerity push
Portugal's Prime Minister Jose Socrates announced he's stepping down today, after all five opposition parties in his country voted against the government's plan for spending cuts and tax hikes. Socrates is a member of Portugal's Socialist Party — although it's the largest party in his country's parliament, it doesn't command a majority on its own. Ironically, the most significant defection was from the country's center-right Social Democratic Party which warned further cuts would hurt the weakest members of Portuguese society. Investors and economic policy makers across the Eurozone are watching Portugal closely, fearing a fiscal crisis there could spread to other countries. Joining us to discuss the situation is Richard Wolff, professor of economics emeritus at the University of Massachusetts – Amherst.
Richard Wolff is professor of economics emeritus at the University of Massachusetts – Amherst. Starting this Saturday, he'll be hosting a new radio program called Economic update. It debuts at 12PM Eastern on Pacifica radio station WBAI in New York (wbai.org).
A fight within the right over ending oil and gas subsidies
In the United States, fiscal conservatism may be driving a wedge into the American right. Some right-wing think tanks are now taking aim at energy subsidies for the oil and gas industy–both of which are strong funders of the Republican Party. Matt Laslo reports from Washington.
Leonard Weinglass dies at 78
"People's defense" lawyer Leonard Weinglass has died. Born in 1933, he spent decades championing civil rights and representing prominent activists including Mumia Abu Jamal, Angela Davis, Jane Fonda and Daniel Ellsberg.  Weinglass continued to work on significant cases right up to his death, including appeals for members of the so-called Cuban Five.  That case concerns Cuban intelligence agents who say they were sent to Miami to try to disrupt terrorist attacks on Cuba organized from within the United States. Weinglass spoke to FSRN's Lillian Boctor late last year:
"This became the first case that anyone has heard of where the government has charged a conspiracy to commit espionage without a single classified document being involved.  That case was also unprecedented because for the first time in history, an individual residing in the United States was charged with a conspiracy to commit murder with the pilots of two Mig 25s  who shot down 2 civilian aircraft as they were about to or inside Cuban airspace. That is ordinarily considered an act of state."
Weinglass pointed out other contradictions, comparing how the US government treats his clients to how it treated Cuban exile and former CIA agent Louis Posada, who's accused of numerous terrorist acts, but is currently on trial in Texas for immigration and perjury charges.
"This case belies the notion that the war on terror is being waged even handedly when we have our own terrorists that are in many ways not only government permitted but government backed and supported and even trained."
Weinglass also recently worked with the legal team for Wikileaks founder Julian Assange. Leonard Weinglass died Wednesday, on his 78th birthday, in New York.