Newscast for Thursday, October 27, 2011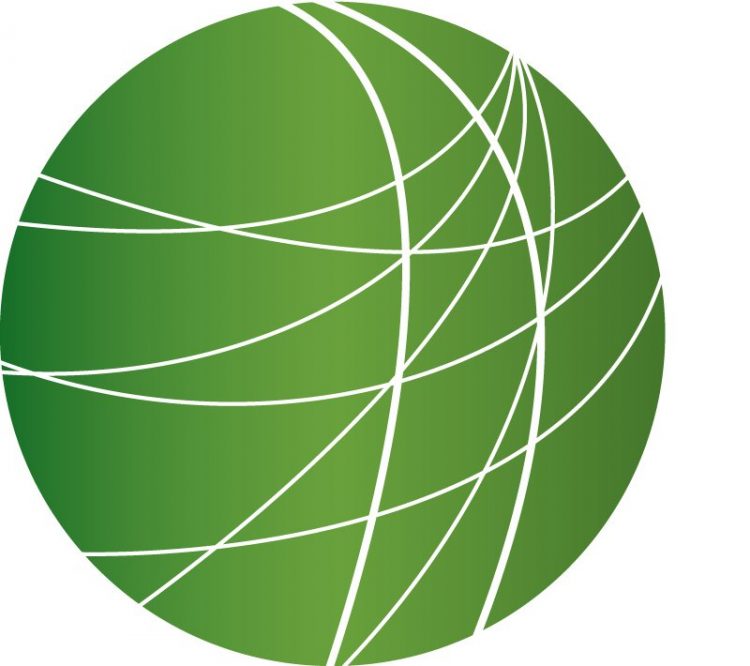 Lawmakers press Clinton on US policy in Afghanistan, Pakistan
Oakland protesters call for support after police action critically injures US veteran
Egypt court's sentencing of Khaled Said's killers draws criticism as limited, lenient
Deal to rescue Euro could prolong workers' strife, say civil rights groups
Argentina court sentences military officers for roles in notorious torture center
HEADLINES
Libya NTC vows to bring Gaddafi's killers to justice
The 15-member UN Security Council voted today to end international military action in Libya. On Monday, the no-fly zone will be lifted as well as civilian protection measures. Despite some member concerns that international military action in Libya expanded beyond the UN mandate, US Ambassador Susan Rice said the mission was ultimately a success.
"This closes what I think history will judge to be a proud chapter in the Security Council's history and experience, where it acted promptly and effectively to prevent mass slaughter in Benghazi and other parts of the east, and to effectively protect civilians."
Libya's National Transitional Council announced today it would investigate and try the killers of Muammar Gaddafi. This is a break from previous statements by the Council, which denied that rebel forces were specifically to blame for the deposed dictator's death.
Church official resigns in support of Occupy London
Authorities at St Paul's Cathedral, the site of the Occupy London Stock Exchange camp, are coming under increasing pressure. Today a top-ranking official stepped down in protest of plans to remove the demonstrators. FSRN's Naomi Fowler reports from London.
The Canon of St Paul's Cathedral, Dr Giles Fraser, had defended Occupy London's right to peaceful protest after a court injunction stopped them from setting up camp in a square nearby. But today he resigned. In a statement, he said he couldn't support the possibility of 'violence in the name of the church,' which might be used to remove peaceful protesters. Many of the Cathedral's funders are from London's financial sector – including Lloyds, Goldman Sachs, HSBC and UBS. They're some of the very institutions behind the economic injustices Occupy London is protesting. Meanwhile, the Bishop of London has offered to organize a debate between protesters, business people and politicians if the protesters agree to shut down the camp. So far, Occupy London hasn't responded and is planning an ongoing series of events and debates of its own. Naomi Fowler, FSRN, London.
Turkey earthquake survivors buffeted by cold
Temperatures are falling in Turkey, creating miserable conditions for the victims of last weekend's earthquake and the rescue workers who continue to search the rubble for survivors. Some regions are receiving snow. Elizabeth Byrs of the UN says supplies are still needed for the displaced.
"Shelter, winterized tents, because the temperature goes below zero during the night and it's a very cold temperature. And also monitor closely the heath situation."
Reported deaths now top 530. The Turkish Red Crescent told media that 17 of its supply trucks have been looted.
Thai flooding expected to spread to central Bangkok
The Thai Government has ordered troops on standby to assist in evacuation and relief efforts as the capital braces for widespread flooding. Many of Bangkok's residents have fled. Shops have struggled to replenish depleted stocks of drinking water and other essentials after days of panic buying. FSRN's Ron Corben reports.
Transport services and the city's main airport were crowded Thursday as thousands of Bangkok residents fled ahead of a massive flood tide sweeping the capital. The northern and riverside suburbs are already reported inundated with water up to two meters deep. Bangkok city governor, Sukhumbhand Paribatra, says the next two days are crucial as floods coincide with a high tide on the Chao Phraya River.
"The second overflow is three to four times the volume and we're bracing for that. Some people say that it may arrive around the 26th. It will coincide two days later with a very high tide so I think that will be the next critical moment for us."
The floods are the worst in five decades. More than 360 people have died, many of them children. Thousands of people are being housed in evacuation centers. Since the widespread floods began two months ago, some three million people have been affected. In addition, damage to thousands of factories has led to massive lay-offs. Ron Corben, FSRN, Bangkok.
Gay service members file suit over DOMA discrimination
A group of active and veteran gay service members, in conjunction with the Servicemember Legal Defense Network, filed suit today, challenging the Defense of Marriage Act. With the recent repeal of Don't Ask, Don't Tell, gay and lesbian service members are now, in the eyes of the military, supposedly on equal legal footing as their heterosexual counterparts. But the suit charges that because of the federal Defense of Marriage Act, they and their legal spouses have been denied military benefits like identification cards, spousal healthcare and survivor benefits.
FEATURES
Lawmakers press Clinton on US policy in Afghanistan, Pakistan
The US role in Afghanistan has long been controversial, with many pointing to night raids that often kill civilians. Similarly, in neighboring Pakistan, US drone strikes have led to civilian deaths and sparked anger. How many civilians have been killed is unclear, and some say the officials aren't accurately keeping track. A drone strike today in Pakistan killed up to five suspected militants; media coverage did not mention civilians. These policies, which are supported and carried out by the US military, make America's relationship with those countries tenuous. Today, Secretary of State, Hillary Clinton, took questions from US House lawmakers about the future of the US role in those nations. Matt Laslo reports lawmakers are growing weary of the current US relationships in the region.
Oakland protesters call for support after police action critically injures US veteran
Across the country, outrage is growing following a police attack in Oakland, California, that left a US veteran hospitalized in critical condition. Former marine and Iraq War veteran, Scott Olsen, was shot in the head at close range by what's believed to be a police projectile.
Video of the attack shows the unarmed Olsen wearing a military jacket and hat, and standing passively in front of a row of heavily armed riot police. What appears to be a firecracker is shot toward police, who then return fire with what law enforcement calls "non-lethal" weapons. Protesters run away from the smoke, but one is left on the ground. When a number of people run to his aid, an officer fires yet another weapon, setting off an explosion and smoke directly into the group trying to help Olsen. Friends and supporters, including anti-war veterans, Joshua Shepherd and Jason Matherne, spoke yesterday at a vigil at the scene of the attack.
"My friend Scott Olsen, he's a two-time Iraq war, marine veteran. He was struck in the head by a police projectile. Now he's in critical condition, with bleeding in the brain. It's unclear whether he'll be in surgery or not. I just think it's absolutely unconscionable that some of our citizens can go overseas protecting our citizens, so called protecting our citizens, just to come back and have our own police injure them."
"If what you think happened to Scott last night was wrong and you think there's something that needs to be done about it. If you agree with what Scott agreed with ending the wars in Iraq and Afghanistan and if you agree with what's going on with the Occupy movement then come out here and support him and support all these other people who have been on these streets for weeks and take part in this and do it peacefully with civil disobedience."
Shepard, Matherne and Olsen are members of Iraq Veterans Against the War and Veterans for Peace. Other veterans are speaking out against the violence used by police, and call for vigils across the country tonight. Occupy Oakland also voted in support of a city-wide general strike on November 2. Condemnation has even spread globally, with a group in Cairo, Egypt planning a march to the US Embassy on Friday to protest the police violence used against US protesters.
Egypt court's sentencing of Khaled Said's killers draws criticism as limited, lenient
On Wednesday, an Egyptian court convicted two policeman of manslaughter and sentenced them to seven years in prison for the killing of Khaled Said. The 28-year old Egyptian blogger was killed in June 2010 after posting material critical of the police. Government inaction after his death helped to inspire the successful uprising that removed Hosni Mubarak from power. The sentencing is drawing criticism for its relatively light punishment and the downgrading of the conviction from murder to manslaughter. Activists are watching the case as a test for the judicial system in a post-Mubarak Egypt now under the rule of a transitional military council.
For more, we're joined by Mustafa Hussein, an Egyptian blogger and psychiatrist who has been following the case. He joins us from Cairo by mobile phone.
Deal to rescue Euro could prolong workers' strife, say civil rights groups
After marathon negotiations that lasted through the night, the heads of 17 countries that use the Euro, plus banks and other financial institutions, have agreed on reforms they say will put the troubled currency back on firm footing. But, some civil society groups see the plan as a recipe for prolonged suffering for the people of debt-ridden European countries. From France, Liam Moriarty has more.
Argentina court sentences military officers for roles in notorious torture center
In Argentina, a federal court sentenced 12 former military officers to life in prison for crimes against humanity carried out at the ESMA Navy Mechanics School, which became one of Latin America's most notorious torture-centers. More than 30,000 people were secretly imprisoned here and executed during Argentina's bloody dictatorship from 1976 to 1983. FSRN's Marie Trigona reports from Buenos Aires.