Newscast for Wednesday, March 23, 2011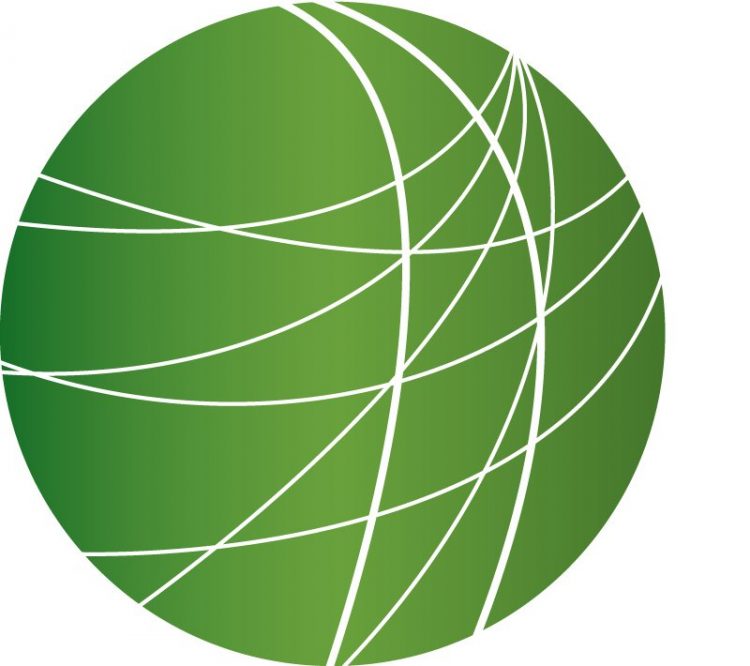 Enforcement of Libya no fly zone pushes Gaddafi's forces back but impacts on civilians
In Japan and US growing concerns about nuclear contamination of food and water
Amnesty International calls for repeal of Kashmir law that allows 2 years' detention without trial
85 countries call for more rights and protections for LGBT people
US natural gas drilling poses environmental concerns
HEADLINES
Yemeni President approves emergency laws
The Yemeni Parliament has approved new emergency laws requested by President Ali Abdullah Saleh, as protests calling for the President to step down continue.  The laws, which are valid for 30 days, suspend the country's constitution, and make it easier for police to arrest opponents of the President, who has ruled Yemen for 32 years.  Many members of Parliament boycotted the vote.  Opposition leaders have called for a major march to the Presidential palace on Friday, saying they plan to remove Saleh upon their arrival.
Bus station bomb in Jerusalem/More fire exchanged between Israel and Gaza
One woman was killed and at least 30 people injured by a bomb near the central bus station in West Jerusalem.  At the time of this report, no group had claimed responsibility for the bomb, which was police believe was left in a bag inside a telephone booth, and exploded as a bus passed by. It comes as Israeli attacks on the Gaza Strip continue, as does Palestinian homemade rocket fire into southern Israel. FSRN's Rami Almeghari has more.
Medics in Gaza say that ten people, including five children have been killed and 43 others injured during 3 days of during Israeli air and land bombardments. The injured include 15 children and 6 women. On Wednesday an Israeli drone fired a rocket at a number of people in northeastern Gaza. Adham Abu Silmiya is spokesperson for the ambulance services in Gaza. He describes the nature of the injuries.
"Clearly the occupation is using flechette bombs, because shrapnel has riddled the bodies of injured people. Missiles fired by the occupation's warplanes have caused amputation of limbs.  Most recently, last night a resident eastern Gaza had his left leg amputated".
Armed Gaza-based factions are threatening to retaliate. Earlier today, two Grad rockets, along with a barrage of homemade rockets were fired into nearby Israeli towns. Israeli media reports say one man was slightly injured, the first since the current spate of violence erupted over the weekend. Rami Almeghari. FSRN. Gaza
6 More protestors killed in Southern Syria
At least 6 protestors have been killed in the Southern Syrian town of Deraa, after security forces fired on a demonstration.  More than 10 people have died in several days of protests against government corruption, and for an end to emergency rule, which has been in effect since 1963. State TV gave a different version of events, saying that security killed 4 people who were attacking an ambulance. The protest outside the Omari Mosque began when 15 children were arrested for pro-democracy graffiti.
Slaves freed in Bangladesh
Al-Jazeera reports that Bangladeshi police have freed 30 workers being kept as slaves at a brick-making factory outside the capital city, Dhaka.  After the raid by authorities, the factory was shut down, but other workers still remain, many of them children, like 11-year-old Hazrat, interviewed on Al -Jazeera English.
"Its really good. I get breakfast in the morning. I haven't been paid yet, but next month I hope I get my salary."
Those being kept as slaves were all from a region destroyed by cyclone Aila in 2009, who came to the capital soon after seeking work.
Idaho Senate approves ban on abortion after 20 weeks
The Idaho state Senate has overwhelmingly approved a ban on any abortion after 20 weeks of pregnancy, unless the health of the mother is in danger. There are no exceptions for cases of rape or incest; the proposed law reasons that at 20 weeks, a fetus is able to feel pain. The state house is expected to pass the bill next, and Idaho's republican Governor is expected to sign it, despite the state's attorney general issuing an opinion that the law would likely be found unconstitutional.
Judge delays deportation for gay New Yorker based on her marriage
In a historic decision, a New York judge has halted deportation proceedings against an Argentine Woman who's married to a US citizen, and will allow her to petition for permanent residency based on her same-sex marriage.  Salim Rizvi reports.
Monica Alcota, originally from Argentina, and her American wife Cristina Ojeda, were married in Connecticut in 2010. Monica was facing deportation, but judge Terry Bain put that order on hold, until it becomes clear whether The Defense Of Marriage Act will be overturned. The act denies same-sex couples the same benefits under federal immigration law as enjoyed by straight couples. But, in February, the Obama administration announced that it will no longer defend the act. Steve Ralls is the communications director of Immigration Equality, a Washington DC based immigration rights organization.
"This is a very significant step forward for lesbian and gay Americans who have partners abroad. This is the first time a judge has allowed a same-sex couple an opportunity to file this paperwork and have the petition considered by the Dept of Homeland Security."
According to the 2000 census, there are 40,000 bi-national same-sex couples living in the US. Salim Rizvi, FSRN, New York.
Wyoming coal mine leases to go on sale
Citing a need to become less dependent on foreign oil, the US Department of Interior plans to move ahead with auctioning off more than 7 million acres of land in Wyoming for coal mining. The 4 tracts of land are adjacent to already existing strip mines in the powder river basin, coal from those mines are the source of 14 percent of the United States Carbon Dioxide emissions, according to the Bureau of Land Management. There are still lawsuits pending on two of the 4 tracts, but they may not delay the auctions, expected to take place within the next few months. According to the Department of Interior, these are the first of more than a dozen land sales in the area expected to take place in the next 3 years.
FEATURES
Enforcement of Libya no fly zone pushes Gaddafi's forces back but impacts on civilians
As the US and its European allies continue to enforce a no fly zone over Libya, bombing targets across the country, reports say the strikes are causing Colonel Gaddafi's forces to pull back from some areas, including Misurata. But there are rising concerns about the impact on civilians. US officials say they joined the ongoing war in Libya in order to protect Libyan civilians, but some are concerned the Western military action will put them at risk. Matt Laslo reports from Washington.
In Japan and US growing concerns about nuclear contamination of food and water
In Japan, the official death toll from the earthquake and tsunami is now nine and-a-half thousand with about 15,000 still missing. With morgues and crematoriums unable to cope with the number of bodies, landfills are being used as burial grounds. Hundreds of thousands of people are still languishing in evacuation centers and temporary shelters.
At the Fukushima nuclear plant, technicians working on the damaged reactors withdrew today when smoke was seen rising from reactor 3. Reports say temperatures at two reactors have been very high and tests to the electrical system at rector 2 were stopped after a spike in radiation levels.  Efforts there to revive the cooling system have so far been unsuccessful. Kyodo news agency reports that Japan's government has asked people downwind from the plant to stay indoors. In Tokyo today, authorities advised residents not to drink the tap water reports say levels of radioactive iodine are twice the safe level for a one year old baby to drink.  In the United States, the Food and Drug Administration has authorized its field personnel to detain food products imported into the US from four prefectures around the Fukushima nuclear plant.  The food products include dairy and vegetables. To find out how this radiation could affect human health, we go to Cindy Folkers, Radiation and Health Specialist for Beyond Nuclear.
Amnesty International calls for repeal of Kashmir law that allows 2 years' detention without trial
Amnesty International has called on authorities in Indian administered Kashmir to repeal a law under which people can be detained without trial for up to two years. Amnesty says between 8000 and 20,000 people have been detained under the Public Safety Act in the last two decades. The watchdog says the act violates India's international commitments to human rights. And as Shahnawaz Khan reports, in the last year many youth, students, activists, and political leaders have been detained under the act.
85 countries call for more rights and protections for LGBT people
At the United Nations Human Rights Council in Geneva yesterday, the US was among 85 countries who signed a Joint Statement calling for an end to acts of violence committed against individuals because of their sexual orientation or gender identity.   Supporters are applauding the addition of twenty new nations, who had not signed previously statements calling for more rights and protections for LGBT people.
This follows a review of the United States in Geneva last Friday, during which the State Department responded to more than 200 recommendations from member states on how the US could improve human rights. State Department legal adviser Harold Koh, said they carefully looked at all recommendations, including capitol punishment, which 25 countries had concerns about. Koh said he himself is against it, and noted the recent decision in Illinois to end the practice. On another key issue – the US government's continued use of Guantanamo Bay to hold detainees illegally according to international law. Koh said President Obama intends to close the facility, but that is complicated by restrictive legislation and complex politics:
"…we are committed to ensuring that all practices on Guantánamo fully accord with international law. The President announced five steps reaffirming the framework first outlined in his 2009 National Archives Speech, to ensure we have a lawful, sustainable, and principled regime handling Guantánamo detainees consistent with our national security interests and our national values."
Koh said this includes a continued commitment to civilian trials in federal courts for Guantanamo inmates.
Hisham Badr, from the Egyptian delegation, cautiously welcomed US commitments on Guantanamo and others like adopting legislative measures to ban racial profiling in law enforcement and investigating allegations of human rights abuses by US soldiers in Iraq. But on these and other human rights issues the Egyptian delegate qualified his praise, expressing disappointment shared by others that the US had only agreed in part to the recommendations.
"We note the US acceptance, though only in part, of the recommendations including from this delegation pertaining to the closure of Guantanamo Bay detention facility. We note the affirmation in the addendum that the US President has closed all CIA detention facilities and prohibited CIA operation of them and the latest announcement about the continued commitment to close Guantanamo Bay. However it remains our view that no detention facility should operate as a black hole but should instead be subject to international standards."
Also attending the review was Darby Hickey, former FSRN reporter and sex worker advocate. She congratulated the US government for accepting recommendations to address human rights abuses against sex workers.  Hickey said it was the first instance of affirmation of sex workers rights in this form.
US natural gas drilling poses environmental concerns
The Marcellus Shale formation extends from central New York through most of Pennsylvania and into Ohio, through New Jersey to Virginia. It's comprised of an enormous amount of natural gas resting under its dense bedrock, which could significantly boost local economies. But hydraulic fracturing, a process used to harvest the gas, could compromise the current conditions of the environment, farmland, and surrounding communities. Last night, the Philadelphia Academy of Natural Sciences discussed how the process could affect the food system. FSRN's Matthew Petrillo reports.
In the original version of this story, FSRN published some factual errors. We incorrectly identified the first sound clip as belonging to Dr. David Velinsky, vice president of the Patrick Center for Environmental Research at the Academy of Natural Sciences. It was actually Adam Garber, field director for PennEnvironment. We also incorrectly identified the source of the second sound clip as Adam Garber, with PennEnvironment, and described PennEnvironment as "pro-fracking." PennEnvironment is in fact critical of fracking and the impact on health and the environment. FSRN regrets the errors and any erroneous misrepresentation of the sources. Those errors have been corrected in an updated version of the audio.