Newscast for Tuesday, March 29, 2011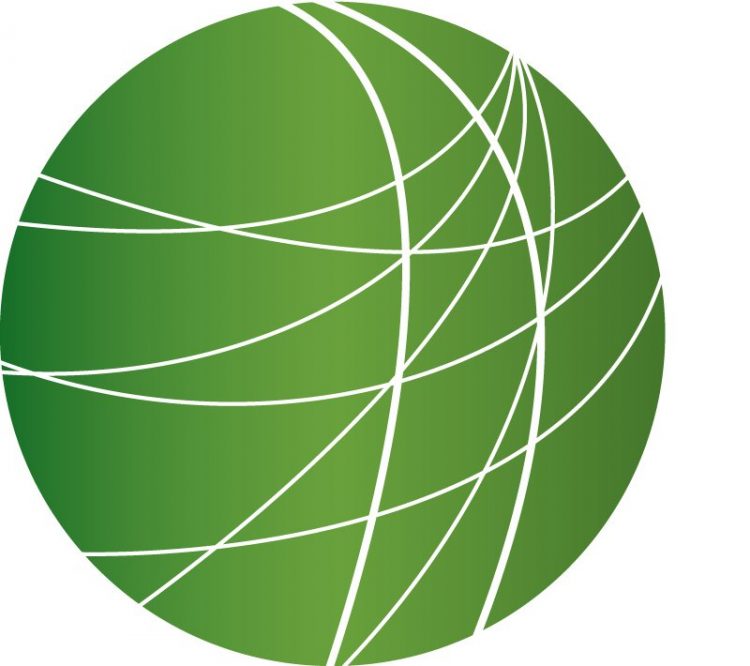 Japan's government faces criticism over nuclear crisis
US Supreme Court considers massive Walmart class action case
US doesn't rule out arming Libya opposition
Grandmothers, priests and a nun sent to prison for non-violent anti-nuclear protest
Israeli workers get deal for better wages and working conditions
Blackbox Deportation film documents Germany's deportation of asylum seeker
HEADLINES
Syrian Cabinet steps down; Assad to address public tomorrow
The Syrian government reportedly resigned today, but Prime Minister Najib Ottari stayed on in a so-called caretaker role. President Bashar al-Assad is set to address the public from parliament tomorrow morning, where it's expected he will announce a platform of reforms likely to include the lifting of almost 50 years of emergency law, easing restrictions on the media and opening the political system to parties other than the Baath Party. Hundreds of thousands of people joined orchestrated pro-government demonstrations today. Pro-democracy protests have rocked the country for two weeks now, more than 60 people have died in the Southern city of Deraa alone. Hundreds have been arrested – including two Americans – Egyptian American engineer Mohamed Radwan and Tik Root, a Vermont student studying Arabic abroad.
Virginia governor signs abortion clinic law that may shutter most offices
Virginia joined the ranks of states restricting access to abortion services today – Brad Kutner reports.
Governor Bob McDonnell signed a bill into law today which could close 17 out of 21 Virginia abortion clinics. SB 924 requires clinics that perform 5 or more first trimester abortions a month to be categorized as hospitals. The new hospital title will require costly facility upgrades, forcing many to close. The few that remain open will likely pass the costs on to patients. The Virginia board of health must now re-write abortion clinic regulations. public comment will be heard in early September. once the governor signs off on the new rules – they will take effect January 1st of next year. Brad Kutner, FSRN, Richmond.
Another blogger goes missing in China
An ex-Chinese government member turned political blogger has been reported missing. From Beijing, Shuk-Wah Chung has more.
Dr. Yang has not been heard from since Sunday – when he phoned a colleague and said he was being followed by three men. A popular blogger and novelist, Yang's spy trilogy on government corruption IS too controversial to be published in China. Now, it's as though he is a character in one of his books. Like other prominent activists, he's a signatory of Charter 08, the manifesto which calls for reform and democracy in China. Friends say Dr Yang is one of the latest victims in a deepening crackdown on activists in China. 5 weeks ago, blogger Ran Yunfei was arrested for his alleged role in calling for Middle East-style "jasmine revolutions" across China. And on Friday, a Chinese court sentenced Liu Xianbin to 10 years in prison on his writings that slandered the ruling Communist Party. Shuk Wah Chung, FSRN, Beijing.
Tens of thousands trapped in a mission in Ivory Coast
And in the Ivory Coast, some 30,000 people already displaced by the political violence in the country are trapped in a Catholic mission today – they have little or no access to proper shelter or food. Fighting between forces loyal to incumbent Laurent Gbagbo and those supporting the internationally recognized President Alassane Ouatarra is raging just outside the mission. One of the mission priests, who asked not to be identified, spoke to the BBC.
Forces loyal to Ouattara are trying to take two towns in the west – one of which is a gateway to the cocoa region And the UN has accused pro-Gbagbo forces of firing on civilians yesterday in Abidjan – at least 10 died.
Arizona releases rules for medical marijuana program
Yesterday, the Arizona Department of Health Services released its finalized rules for the newest medical marijuana program in the US. Davis Brooksher reports.
Registered patients will be permitted to grow their own marijuana, but only with special approval and under very specific circumstances. Patients will have to live more than 25 miles from the nearest dispensary to get approval. Will Humble is the Director of the Arizona Department of Health Services.
"Over time, we will be doing renewals, and at renewal time if a dispensary has moved in within 25 miles of your address and you ask to cultivate, we'll say, 'No, you live within 25 miles of a dispensary, and here it is.'
Among other provisions, only specific health conditions approved by the state will be valid grounds for a medical marijuana recommendation, and undocumented immigrants will be unable to participate in the program due to stringent ID requirements in the application process. Dave Brooksher, FSRN, Phoenix Arizona.
FEATURES
Japan's government faces criticism over nuclear crisis
Japanese Prime Minister Naoto Kan faced criticism today for the government's handling of the nuclear crisis. Speaking before lawmakers, Kan said the country is still on "maximum alert," while facing its worst problems since World War II. Some government officials are also admitting challenges in containing radioactive contamination after plutonium was discovered in soil samples on Monday. Yukio Edano is chief cabinet secretary:
"Together with the fact that the water found outside is highly radioactive, I think it can be said that this is proof that the fuel rod has melted a bit and this is a very serious thing."
Translation provided by Reuters. The plant's operator, Tokyo Electric Power Company, continued to inject reduced amounts of fresh water into some of the units today, and to pump radiation-tainted water from the basement of one turbine building into a tank. Following the nuclear emergency in Japan, traces of radiation have been discovered in Europe and more than a dozen US states and territories, but the EPA has said it is, "far below levels of public health concern."
US Supreme Court considers massive Walmart class action case
In Washington DC today, the Supreme Court considered whether to certify what would be the biggest class-action lawsuit in US history.  Six women sued Wal-Mart for sexual discrimination. The women have spent the last decade trying to bring their case to trial on behalf of about half a million women who work or have worked for the company.  The National Partnership for Women and Families filed one of the legal briefs supporting the women and organized a rally outside the court building today.  Portia Wu is their Vice President and oversees Workplace Fairness policy.
US doesn't rule out arming Libya opposition
In Libya, the battle for the Gaddafi stronghold of Sirte continues where rocket and tank fire from pro-government forces has put the opposition rebels into retreat.  Reports say rebels have been driven out of the small town of Bin Jawad about 100 miles east of Sirte.
As the fighting continues, world leaders met in London today to discuss their military and political response to the crisis. Italy's Foreign Minister said they are in agreement that Gaddafi should step down. After today's meetings, Secretary of State Hilary Clinton indicated the war would be ongoing.
"Coalition military action will continue until Gaddafi fully complies with the terms of 1973, ceases his attacks on civilians, pulls his troops back from places they have forcibly entered, and allows key services and humanitarian assistance to reach all Libyans."
Clinton said the US was working with NATO, the EU and other international organizations to pressure and isolate the Gaddafi regime.  NATO is taking over command of enforcing the no fly zone, but the Obama administration has faced criticism at home and abroad for the military actions in Libya.  Last night President Obama said there would be no broadening of the military mission that was undertaken, he said, to stop Gaddafi massacring civilians, not to remove him from power.  But in an interview with ABC Television, U.S. Ambassador to the United Nations Susan Rice said the US has not ruled out arming the opposition forces.
Congress began its own examination of the Libya situation today.  US Navy Admiral James Stavridis, NATO's top operations official told a Senate committee that the use of airpower had helped the rebels:
"As I look at the situation in Libya, Senator, you can see a wide range of possibilities out ahead of us that run from a static stalemate to what you just described, Gaddafi cracking.  I think that if we work all the elements of power, I think we have a chance at, a more than reasonable chance of Gaddafi leaving."
Meanwhile, in the wake of a factory explosion on the weekend that killed about 80 people, Yemen's political crisis continues to worsen.  After weeks of protests demanding President Saleh step down, the President made a defiant speech. According to the Yemen news agency Saba, Saleh says he won't make any more concessions and called for the expulsion of opposition.
Grandmothers, priests and a nun sent to prison for non-violent anti-nuclear protest
In a Federal court in Tacoma, Washington, yesterday, two Grandmothers, two priests and a nun were sentenced to prison for their participation in non-violent civil disobedience against nuclear war heads at a Naval Base in Washington.  FSRN's Christina Aanestad has the story.
Israeli workers get deal for better wages and working conditions
After a 23-day long strike, Israel's Social Workers Union has reached a deal for better wages and working conditions. Thousands of social workers, students and their advocates held a large rally on Sunday, and Monday announced they accepted a deal negotiated by the Finance Ministry and Histadrut, the country's largest federation of trade unions. This is isn't the only sector that's been striking and protesting. Nurses, lawyers and dock workers are also demanding better contracts. Histadrut, has pushed the government to raise the minimum wage, and reached an agreement with the Manufacturers Association of Israel earlier this year forcing Prime Minister Benjamin Netanyahu to agree to workers' demands. For more on Israel's labor movement, The Real News Network's Lia Tarachansky spoke to Avital Shapira, director of the international department of the Histadrut and Economist Shlomo Swirski. For a full version of Lia Tarachansky's report, go to: TheRealNews.com.
Blackbox Deportation film documents Germany's deportation of asylum seekers
The number of people applying for asylum is decreasing, according to new figures released Monday by the United Nations Refugee Agency. About 360,000 people applied for asylum in the EU, North America and other Western countries, down about 5 percent from 2009. But in Germany, the number has increased, making the country the third largest recipient of asylum applications – with about 41,000 new requests last year. At the same time, the German government deports about 10,000 people each year. German filmmaker, Ralf Jesse, wondered what happened to people after they were sent back to their country of origin. To find out, he interviewed nine people, gave them a small digital camera and asked them to document their lives back in their country of origin, and post him the memory cards. Their stories are now documented in the exhibition called Blackbox Abschiebung – Blackbox Deportation – that is being shown in Berlin, Germany. Cinnamon Nippard has more.