Newscast for Monday, December 5, 2011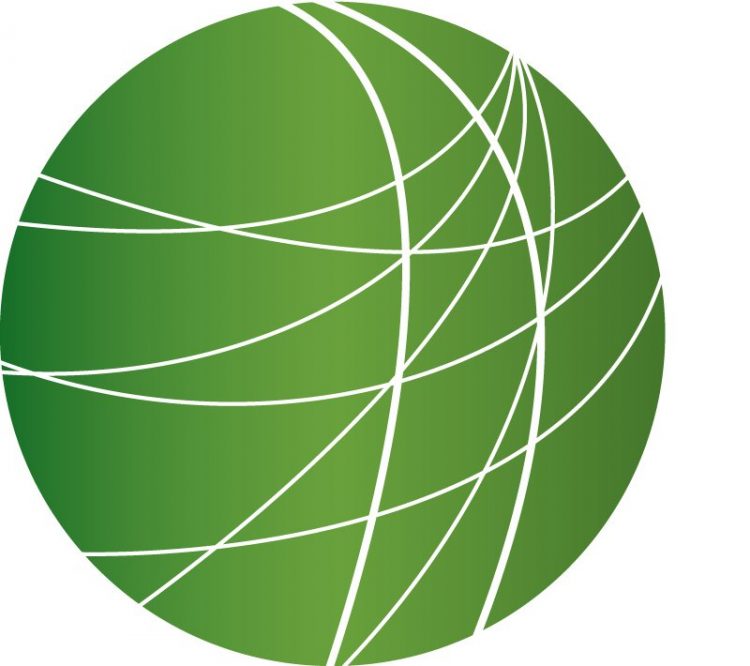 China agrees to emission cuts as activists fill streets at Durban climate change conference
Pakistan withdraws from Bonn conference as countries discuss future of Afghanistan
For more than a decade, a hunger strike draws attention to Indian Armed Forces law
In Santa Cruz, protesters bring Occupy Movement to vacant spaces
HEADLINES
Egyptians go back to the polls in two day run-off election
Egyptian voters across a third of the country are finishing up elections in two days of run off voting that began today. So far,  turnout so far seems much lower than in last week's first round which left nearly all of the contested seats in the lower Parliament in play. The moderate Muslim Brotherhood's Freedom and Justice Party  is  poised to win the largest share of power, but the ultra- conservative Salafist party,  Al Nur,  stands to garner a significant bloc. Voters in the rest of Egypt will go to the polls in two waves – one later this month and another in early January.
Thousands protest elections in Russia; authorities detain opposition leaders
Opposition groups in Moscow are protesting Sunday's national parliamentary elections. Citing  evidence of  blatant ballot stuffing and other violations, they say the vote was rigged. Ekaterina Danilova reports.
The ruling party, United Russia,  appears in early results to be left with a simple majority in parliament, which many see as a heavy loss. But opposition parties say the results would have been worse for United Russia if the election were fair. Sergei Mironov is the head of the party Just Russia. He says their election observers gathered evidence of violations, and they will formally oppose the outcome in two cities. "Our party does not accept the results of the elections in St. Petersburg and Astrahan. There was cheating, obvious falsification.." International election observers also reported broad ballot stuffing. But they noted that Russians widely took advantage of their right to vote, even though most believed the election would be unfair. Ekaterina Danilova, FSRN, St. Petersburg, Russia.
Former President of Cote d'Ivoire appears at Int'l Criminal Court
The former president of Cote d'Ivoir, Laurent Gbagbo,  made a pre-trial appearance at the International Criminal Court in The Hague today. Louise Stoddard was there.
As the first international head of state to appear before the court, Mr. Gbagbo is charged on four counts of crimes against humanity including murder, rape and persecution. The crimes allegedly took place during post electoral violence in the Cote d'Ivoir between December 2010 and April 2011, when Mr Gbagbo refused to accept that he was defeated in the polls. Approximately 3000 people were killed. Dressed in a black suit, Mr. Gbagbo spoke today to confirm his name and date of birth. He also described his capture during a fierce battle in April OF this year. His recent transfer to The Hague has been described as a 'political kidnapping' by the many supporters at the court today. Ben Gneba is with CADSCI, a group campaigning for Gbagbo's release. "I feel great to see him but I feel pity for the international law. He's been kidnapped and he's been lied to." The trial is set to begin in June of 2012. Louise Stoddard, FSRN, at the International Criminal Court in The Hague.
Protest in India marking 27th anniversary of Bhopal disaster turns violent
Protests marking the 27th anniversary of the world's worst industrial accident at Bhopal turned violent over the weekend. Shuriah Niazi has more.

Thousands of survivors of the union carbide disaster at Bhopal blocked railways in India's Madhya Pradesh state. The protest turned violent after police resorted to A cane charge, lobbed tear gas shells and fired in the air to disperse the demonstrators. A number of protestors were injured and a dozen vehicles set on fire by the irate crowd. The stop train agitation was organized by a group of five NGOs working among the gas victims under the banner of International Campaign for Justice in Bhopal. The protesters demanded that the government revise death and injury figures and provide more compensation for the victims. They say the official death toll of 5295  is far too low. further protests were called off after Chief Minister Shivraj Singh Chouhan pledged to back the protestors demands. Shuriah Niazi, FSRN, Bhopal.
Another human rights advocate attacked in Mexico
A human rights activist in Ciudad Juarez is recovering from what she says was an attempt to kill her, but what authorities say was a robbery gone wrong. Shannon Young reports.
Norma Andrade co-founded the group May Our Daughters Return Home after her own daughter was killed in a wave of brutal rape-murders in Ciudad Juárez. Andrade was shot five times Friday afternoon as she left her home to go to work. Investigators call it a botched carjacking. Andrade, who survived the shooting and is now hospitalized, says the attacker said nothing before walking up to her and discharging his firearm. Another of her daughters, active in May Our Daughters Return Home, left Ciudad Juarez earlier this year after arsonists set fire to her house. And another co-founder of the organization, Marisela Ortiz, fled the troubled border city after receiving direct threats via a banner hung at her workplace. May Our Daughters Return Home assists femicide victims' families and has also recently been investigating sex trafficking cases. Shannon Young, FSRN, Oaxaca.
Widespread attacks on Shia Muslims today kill dozens
More than 30 people died in multiple bomb attacks in four Iraqi areas today. All of the attacks targeted Shia pilgrims observing  Ashura – an important Shia Islam holiday. In one of the attacks in Hilla, more than a dozen women and children died when a car bomb exploded alongside their procession. All auto traffic in the city was banned for the rest of the day to prevent further attacks. Other attacks took place in and around Baghdad, including one in which gunmen lobbed hand grenades at worshipers.
Leak at damaged nuclear plant in Japan may have dumped carcinogen into sea
A leak at the Fukushima Daiichi nuclear plant may have dumped contaminated water into the sea. The 300 liter leak was in a system that filters radioactive cesium from water used to cool the reactors. Tokyo Electric and Power officials say the cesium levels are likely not much higher than that already present in the sea water – but that the leak may have included cancer causing strontium. A company spokesperson said there "may or may not" be an effect on the environment.
US High Court to decide if secret service agents are immune from civil lawsuits
The US Supreme Court announced it will examine a case brought by a man who was arrested after he touched then Vice President Dick Cheney on the arm outside a Colorado mall in 2006. After waiting his turn while Cheney glad-handed the crowd, Steven Howards told Cheney that his policies in Iraq were "disgusting." As he walked away – he touched Cheney's shoulder. Although the charges against Howards were dropped, he sued two secret service agents saying they unlawfully arrested him. The secret service agents, with backing from the White House,  are asking the High Court to throw the lawsuit out.
FEATURES
China agrees to emission cuts as activists fill streets at Durban climate change conference
For the first time, China has announced it's willing to join a legally-binding agreement to cut greenhouse gas pollution. The move could change the course of climate negotiations in Durban, South Africa. This is Xie Xhenua, vice-chair of China's national development and reform commission, speaking through an interpreter.
"We accept a legally-binding arrangement, with a pre-condition."
China's conditions would require developed nations to extend their binding commitments to cut pollution under the Kyoto Protocol, and to make good on promises to give poor nations financing and technology to help cut their own pollution. And China's not willing to join such an agreement right away – Xie suggested a date of 2020. But it's still a huge step forward for the county, which recently surpassed the United States as the world's largest emitter of greenhouse gases. US negotiators said they'd not yet met with China to discuss its new position. US Climate Envoy Todd Stern.
"In order for there to be a legally binding agreement that makes sense, all the major players are going o have to be in with obligations, with commitments that have the same legal force. It doesn't mean that they have to be the same thing, but that they have to apply with the same legal effect to all parties. And that means that there's no conditionality, they're not conditional on receiving technology or financing."
The next four days will show whether the U.S. is willing to loosen its position and move the talks forward. The announcement comes after a weekend of protest in the streets of Durban over the climate talks. Brian Edwards-Tiekert files this report.
Pakistan withdraws from Bonn conference as countries discuss future of Afghanistan
This weekend President Obama expressed condolences on the killing of 24 Pakistani soldiers after a NATO airstrike along the Afghanistan border. According to the White House, Obama called the November 26 attack a "regrettable incident" and pledged a full investigation in a Sunday night phone call to Pakistani President Asif Ali Zardari. The attack prompted Pakistan to boycott an international conference on Afghanistan that began today in Bonn, Germany. The conference is focusing on international involvement in Afghanistan after 2014, the timeline for NATO's withdrawal of troops. The Conference is also being seen as a referendum on ten years of American-led war in the country. For more we're joined by Joshua Foust, a fellow at the American Security Project and the author of Afghanistan Journal.
For more than a decade, a hunger strike draws attention to Indian Armed Forces law
In India's northeastern state of Manipur, a woman poet and activist has been on a hunger strike for more than a decade. She is demanding repeal of the Armed Forces Special Powers Act, a law that gives sweeping powers to Indian security forces involved in counter-insurgency operations in the northeast and Kashmir regions. On the eleventh anniversary of her fast, some prominent activists from across India have come together  for a campaign seeking to bring her peaceful struggle to the national focus. FSRN'S Bismillah Geelani has the story.
In Santa Cruz, protesters bring Occupy Movement to vacant spaces
Over the weekend, police arrested Occupy participants in a number of cities. In Washington, DC, law enforcement moved in on McPherson Square after occupiers made progress on construction of a barn-like shelter. Although some activists climbed on top of the wooden frame to try to save it, police used a cherry picker and inflatable cushion to get them down. The wooden frame was torn down, but tents remain. Police arrested more than 30. In Portland, Oregon, riot police arrested more than a dozen people attempting to re-establish a new encampment. A handful of people were arrested in Nashville, Tennessee and Bowling Green, Ohio. And, following a 24-hour long Occupy Broadway event in New York City, several hunger strikers were arrested twice within twelve hours, according to the Village Voice. They're trying to pressure a downtown church to let them use a vacant lot to serve as the new location of Occupy Wall Street. In California, Occupy San Francisco and Oakland are turning their attention to the housing crisis. On Saturday, Occupy San Francisco marched through neighborhoods condemning banks and landlords that exploit homeowners and renters. This week, Occupy Oakland will do the same. In Santa Cruz, protesters with the group "Occupy Everything" ended their four-day long occupation of the Wells Fargo Bank Building. They had hoped to turn the space into a community center. FSRN'S Judith Scherr has the story.