Newscast for Wednesday, August 17, 2011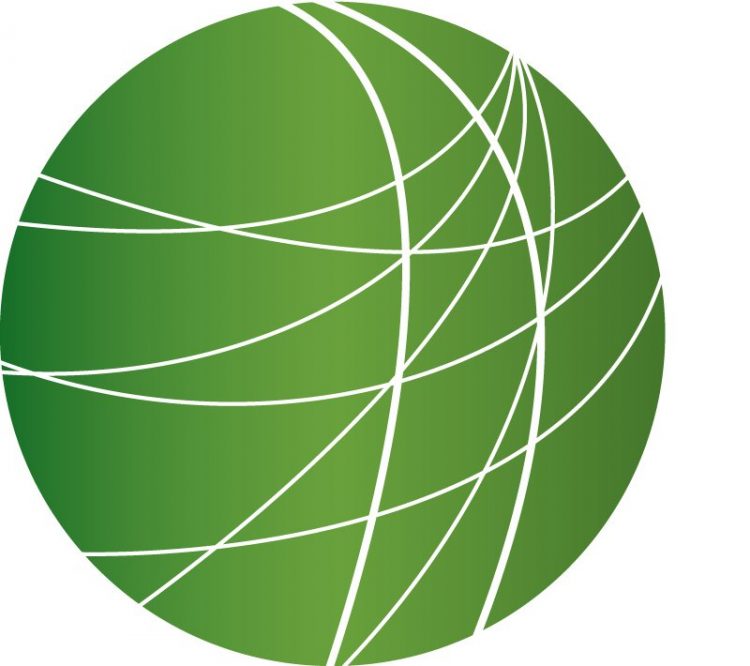 Civil libertarians protest a decision in California to shut off cell phone service at public transit stations
Two Wisconsin Democrats keep their seats after the final round of recall elections
Migrants continue to flee Libya and Tunisia, as unrest persists in North Africa
Tunisia's slow pace of reform eight months after the start of its successful uprising
In India, small traders protest the government's plans to open the retail sector to Wal-Mart and Tesco
HEADLINES
Syrian government reportedly spying on ex-pats, as UN pulls some staff out of the country
As the Syrian government continues to attack protesters calling for government reform, the United Nations has pulled out 26 of its staff out of the country because of safety concerns. Residents in the city of Latakia are continuing their nightly protests, despite the military reportedly arresting dozens of people. Meanwhile, the Wall Street Journal reports that Syrian diplomats in Washington are spying on and intimidating critics of the regime who live in the US, and sending information about them and their families back to Syria. The Country's US ambassador called the report "slander and sheer lies."
UN court makes Hariri assassination report public
The United Nations court investigating the 2005 assassination of former Lebanese Prime minister Rafik Hariri has made public the details of a report indicting four men with alleged ties to the country's most powerful political party, the Shiite group Hezbollah. Jackson Allers has more from Beirut.
The publication of the 47-page indictment is seen as an effort to move the trial forward against those accused of masterminding the 2005 road bombing that killed the former prime minister and 22 others. The UN court issued arrest warrants in early July, but the government has been unwilling to arrest the four accused. All four have alleged ties to Hezbollah, currently in power in the Lebanese government. The Shiite party claims the indictment is a conspiracy. UN prosecutors admit there is no direct evidence linking the suspects to the attacks, basing the indictments on mostly circumstantial evidence such as phone records, which Hezbollah and opposition government officials claim was compromised because of Israeli spies that had for years been hacking the government telecommunications systems. If the current Lebanese government fails to comply with the UN tribunal, the four accused will likely be tried in absentia. Jackson Allers, FSRN, Beirut.
US Justice Department will investigate suspected hate crime killing in Mississippi
The US Justice Department has opened an investigation into the June 26th killing of a black man in Mississippi by a group of white teenagers. James Craig Anderson was beaten, and then driven over by a truck outside a motel on the west side of Jackson; he died later that day. Law enforcement officials say some of the attackers had spoken earlier that night about wanting to attack African-Americans. Prosecutors have already charged two people, but requested assistance from federal law enforcement to obtain further indictments and investigate the case.
Boulder city council votes to put corporate personhood referendum on ballot
The Boulder, Colorado city council will let voters weigh in on whether corporations should have the right to be treated like people. The referendum on corporate personhood will be on this November's ballot; if passed, it would call for a constitutional amendment stating that corporations don't have the same rights as individual citizens, including the right to free speech—with speech defined as money. According to Move-to-Amend, the group that's pushing similar legislation across the country, more than 30 cities and counties have passed anti-corporate personhood laws since the US Supreme Court's Citizens United decision last year lifting corporate spending limits on political campaigns.
Tobacco companies file lawsuit against cigarette packaging warnings
Five major tobacco companies are suing the Food and Drug Administration in DC's District Court, over recently published rules requiring cigarette packages to sport graphic warning labels. As Alice Ollstein reports from Washington, they say the regulation violates their First Amendment rights.
Starting in September 2012, you might see some disturbing photos on that pack of Camels—such as a close-up of rotting teeth, a damaged heart muscle, or a man exhaling smoke through a hole in his neck. And a phone number: 1-800-QUIT-NOW. But some of the nation's biggest tobacco corporations are saying, 'Not so fast.'
R.J. Reynolds, Lorillard, Commonwealth, Liggett, and Santa Fe Natural Tobacco are suing the FDA and Health and Human Services Secretary Kathleen Sebelius. They say the regulation goes beyond a 'warning label,' into the realm of anti-smoking advocacy, and they shouldn't be forced to advocate against the use of their own product. The FDA countered that cigarette warnings haven't been updated for more than 25 years. In a statement on their website, they say the new labels are an important part of informing customers and empowering youth to say no to smoking. Since the case could take a long time, the companies will seek a preliminary injunction against the warning labels before they go into effect next year. Alice Ollstein, FSRN, Washington, D.C.
North Sea oil spill continues
The Shell Corporation admitted an oil pipeline in the North Sea that's been leaking for the past week, still contains tens of thousands of gallons of oil. According to Shell, the spill, about 100 miles off the coast of Scotland, has spread oil out over an area of more than 26 square miles. It's the largest spill in UK waters in a decade. The spill has reportedly been slowed to a trickle, and one leak has been plugged, but Shell has been unable to stop the flow of oil into the sea.
Schools for Chinese migrant children closed
The Chinese government has ordered approximately 30 schools closed, and already demolished one, leaving 14,000 migrant children without a school to attend. China's housing policy requires a permit for its millions of rural dwellers to come to the city; those who come without permission have to send their kids to unauthorized private schools, as public school enrollment wouldn't be allowed. The state news agency reports that the Chinese government claims the closed schools, in three districts of Beijing, did not meet official standards.
FEATURES
Civil libertarians protest a decision in California to shut off cell phone service at public transit stations
California's Bay Area Rapid Transit system, known as BART, has come under fire for shutting off cell phone services to combat a protest over a police shooting. Matt Laslo reports on the potential implications.
Two Wisconsin Democrats keep their seats after the final round of recall elections
In Wisconsin, two Democratic Senators will keep their seats as a result of the state's final round of historic recall elections on Tuesday. The Senators were part of a group dubbed by fans as the "Fabulous 14" – Democrats who left the state to stall the vote on the Governor's bill to strip rights from public unions, a bill which sparked six months of protests and an unprecedented occupation of the State Capitol. Molly Stentz from WORT-FM in Madison has the story.
Migrants continue to flee Libya and Tunisia, as unrest persists in North Africa
Health officials will begin delivering more medical supplies in Libya, following the Dutch government's decision to unfreeze more than 140 million dollars of the Libyan government's assets and transfer them to the World Health Organization. WHO spokesperson Tarik Jasarevic says supplies, including HIV drugs, vaccines, insulin and chemotherapy drugs are running short:
"We already established a list of priority emergency medical supplies that contain some 167 items and we hope to be able as soon as possible to procure these supplies and drugs and be able to send them to Libya. If we know that in a normal time in Libya we were spending approximately between 500 and 700 million US dollars per year on imported drugs and supplies for the public sector well we can assume that this 100 million euros that may be just the first tranche that should be able to cover at least eight to ten weeks."
Jasarevic says the medicines will go to both areas under the control of forces loyal to Colonel Moammar Gaddafi and to opposition-held areas. The Libyan conflict continues to drive people out of the country, and thousands have attempted to escape by boat to Europe. Some 1,500 have died in the process. Adrian Edward is with the UN's Refugee Agency:
"Two thousand people had arrived on the Italian island of Lampedusa over the weekend from Libya and Tunisia. The majority, about 1,800, set sail from Janzour, 12 kilometers west of Tripoli, Libya, where they had waited for a week for calm sea conditions to depart. Of this number, around 200 were women and 30 children."
The UN says more than 50,000 people have arrive in Italy, many of them from Libya but also Tunisia.
Tunisia's slow pace of reform eight months after the start of its successful uprising
Many months after its successful uprising, some Tunisians say little has changed. Eight months ago today, in the Tunisian town of Sidi Bouzid, street vendor Mohamed Bouazizi set fire to himself, following harassment by police and the confiscation of his produce scales. His death, nearly three weeks later, sparked widespread popular protests in Tunisia that toppled that country's authoritarian regime and spread across the Arab world to include Egypt, Libya, Bahrain and Yemen. Tunisia is expected to hold elections in October but Monday saw some of the most significant protests against the interim government since the uprising ended with many thousands on the streets of towns and cities across the country. In the capital, Tunis, police used tear gas and batons to attack demonstrators frustrated at the lack of democratic reforms. For more, we spoke to Nouri Gana, professor of humanities at the University of California. He was born in Tunisia and is currently there visiting.
In India, small traders protest the government's plans to open the retail sector to Wal-Mart and Tesco
India's small traders have launched a nationwide protest against the government's plans to open up the country's retail sector to chains like Wal-Mart and the UK based Tesco. Small traders who currently dominate India's retail sector say the move poses a serious threat to their livelihood. Bismillah Geelani has the story.