Newscast for Wednesday, April 20, 2011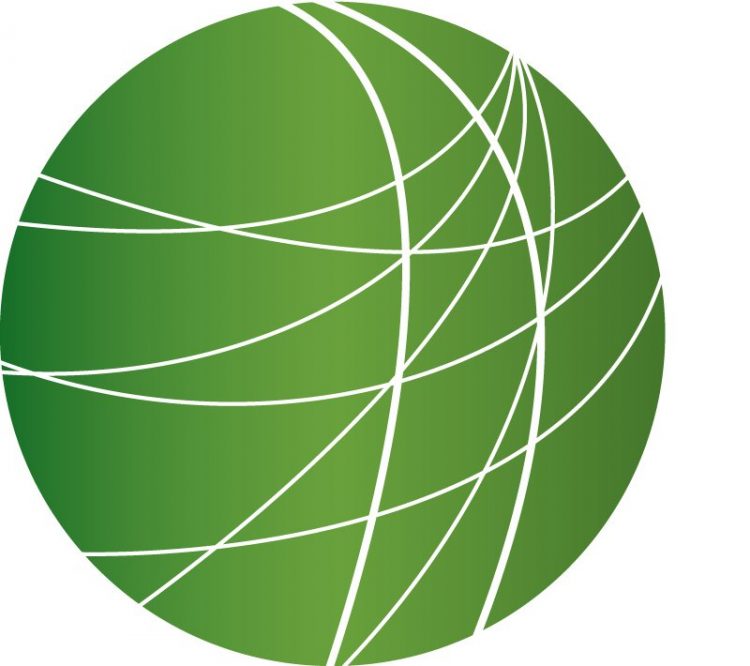 France and Italy send military advisors to Libya as civilians continue to flee the violence
Oil drilling worker safety one year after the BP spill disaster in the Gulf
The ongoing impact of the BP oil catastrophe on the lives of people in Louisiana
On the BP oil spill anniversary, environmentalists push for clean energy
HEADLINES
Alleged Wiki-Leaker PFC Manning transferred to Kansas military prison
Army Private Bradley Manning is being moved from a military prison in Quantico, Virginia to an Army facility in Kansas, according to Manning's lawyer David Coombs. Manning is charged with leaking classified videos and documents to WikiLeaks. His prison conditions in Quantico have been widely criticized as a violation of human rights. Lawyer Coombs complained on his website that he was not informed of the planed move until late in the process, but said he hoped the transfer will result in better conditions for his client.
Rutgers student charged in bullying-related suicide of Tyler Clementi
A Rutgers college student, who streamed a video of his roommate, Tyler Clementi, having a sexual encounter with another man, has been indicted by a New Jersey prosecutor. The case came to national attention after Clementi committed suicide by jumping off the George Washington Bridge. Among the charges facing Dharun Ravi are invasion of privacy, bias intimidation and evidence tampering.
Amid broader questions, Hamas continues to track down suspects in activist killing
Palestinian police in Gaza have uncovered the hideout of three suspects in the murder of Italian solidarity activist Vitorrio Arrigoni. Police say that one of the suspects threw a hand-grenade at his colleagues, then shot himself dead. FSRN's Rami Almeghari has more.
Over the course of six hours, Security forces in Hamas-ruled Gaza clashed with three suspects from the Islamist Salafi group. Hamas says the men were hiding out in the central Gaza Strip refugee camp of Nusierat.
According to the Interior Ministry, security used one of the suspects' mothers to try to convince them to surrender. They also brought in a Salafi prisoner to negotiate, but the men refused. Now only one of the suspects remains alive. Ministry spokesperson Ehab Alghossain:
"This process is an important lesson for any similar attempt to mess up with the security of the homeland and citizens, especially amidst Zionist enemy's attempts to prevent second Freedom Flotilla from coming to Gaza"
Hamas security arrested two other suspects earlier in the week. Rami Almeghari, FSRN, Gaza.
Despite the official Hamas version of the kidnapping that has emerged over the past week, many who worked in the same circles as Arrigoni have been questioning the circumstances and alleged motives behind the murder. Among the questions is why Arrigoni was killed long before the kidnappers' ransom deadline was up. And why an Islamist group would want to discourage pro-Palestinian activists. Arrigoni was the first international activist kidnapped in Gaza since Hamas took power four years ago.
Activists all over the world mark first anniversary of BP oil spill
A group of demonstrators braved freezing rain conditions in Montreal this afternoon to mark the one-year anniversary of the BP oil spill on the Gulf Coast. They used the opportunity to speak out against a proposed oil pipeline connecting the Canadian tar sands with the US. FSRN's Aaron Lakoff reports.
The Enbridge Trailbreaker pipeline project plans to bring 200 thousand barrels of oil per day through Montreal from Alberta's controversial tar sands. The pipeline in Montreal will be a waypoint to the United States. Canada is currently the largest exporter of oil to the US.
Cameron Fenton is one of the protest organizers with Climate Justice Montreal.
"We've organized this action to focus on the fact that disasters like the BP gulf spill, like the Kalamazoo River spill where an Enbridge pipeline ruptured last year, are eventualities as long as we continue to extract oil, coal, natural gas and other fossil fuels from the ground. The BP disaster was just one preventable and massive impact of what is the larger constant disaster of this extraction and of the impacts that the burning of fossil fuels are having on our planet."
The protest is part of the international "Day of Action Against Extraction." Organizers in dozens of cities in North America, the UK, and New Zealand planned similar events. Aaron Lakoff, FSRN, Montreal.
Chinese human rights lawyers released
Chinese authorities have released two lawyers arrested earlier this year. After pro-democracy demonstrations broke out in North Africa and the Middle East, the Chinese government cracked down on activists in the country. Jiang Tianyong and Liu Xiaoyuan worked on human rights issues. The Hong Kong-based group, Chinese Human Rights Defenders, says 39 activists are currently in some sort of state custody or supervision. Another 18 are missing.
Denial of Service attack from within China temporarily brings down change.org
The US-based social justice website change.org says it's been victim of a denial of service attack originating from within China. Website administrators say the hacking attack is in response to a petition recently posted on their site calling for the release of Chinese artist Ai Weiwei, who vanished into Chinese custody about a month ago. The change.org petition has already generated close to 100-thousand signatures.
Corrections
And finally a couple of corrections: Last Friday, FSRN reported that India's revered "Doctor of the Poor" was granted bail and released from prison. In fact, Dr. Binayak Sen was not freed until yesterday. Also on Friday, in a story about a Georgia immigration measure, we attributed the collection of more than 20,000 petition signatures to the ACLU. They were actually collected by a variety of organizations.
FEATURES
France and Italy send military advisors to Libya as civilians continue to flee the violence
As the war in Libya continues, French and Italian officials say they're sending troops to advise rebels on the ground. The Obama administration has also authorized $25 million in "non-lethal commodities and services" to support Libya's Transitional National Council. Fighting is particularly intense in Misrata, where today a number people were caught in the violence. At least six are dead, including British photojournalist Tim Hetherington. His last message on Twitter from Tuesday read:
"In besieged Libyan city of Misrata. Indiscriminate shelling by Qaddafi forces. No sign of NATO."
The UN High Commissioner for Human Rights Navi Pillay today condemned the reported use of cluster bombs by Colonel Muammar Gaddafi's forces against civilians in the city.
The heavy fighting in Western Libya is also displacing many thousands of civilians and preventing food and medical aid from reaching those in need. The violence is displacing people, who are fleeing from Misrata to Benghazi and toward the border with Tunisia. UN Radio's Derrick Mbatha has more.
Oil drilling worker safety one year after the BP spill disaster in the Gulf
A year ago today, an explosion ripped apart the Deepwater Horizon drilling rig in the Gulf of Mexico, unleashing what was to be the largest oil spill in US history.  11 men died in that explosion and 16 were injured. While there has been much discussion of moratoriums and the country's thirst for oil, some are concerned about the slow pace of changes needed to protect workers and improve oil drilling safety. FSRN's Zoe Sullivan has more.
News Update: Yesterday there was another fatality on a rig, this time on a natural gas production platform about 130 miles offshore from Louisiana, south of Lake Charles.  An employee of Alliance Oilfield Services working for Hilcorp fell through a deck opening.   The Bureau of Ocean Energy Management, Regulation and Enforcement (BOEMRE) say they are investigating.
The ongoing impact of the BP oil catastrophe on the lives of people in Louisiana
Following the Deepwater Horizon explosion, nearly 5 million barrels of oil spewed into the ocean for months, destroying marine environments, polluting beaches and bringing the Gulf's fishing industry to a halt.  Thousands of people continue to live with the environmental, economic and health impacts from the disaster. But some continue to advocate for offshore drilling, arguing BP's oil disaster was not as devastating as some have portrayed. Louisiana Republican congressmember John Fleming spoke today on C-SPAN's Washington Journal:
"It actually had very little impact on our fishing industry directly, what's happened it's created a perception that we have tainted product, when in fact we're processing plenty of oysters, plenty of shrimp and most of the coastline did not see oil spill at all and in fact the safest seafood that you will find in the world today is off the shore of Louisiana."
But another Gulf Coast Congressmember, Florida democrat Kathy Castor countered that a year after the oil disaster, there's too much political pressure to expand oil drilling:
"There are more leases available right now for oil drilling than there have ever been before, even in the wake of the Deepwater Horizon blow-out, the Obama administration has granted new drilling wells in the Gulf.  Coming from the State of Florida we want the administration to be very careful in doing that."
Others are concerned that federal lawmakers haven't done enough to gather information on how the disaster has affected communities. So some local groups took the initiative to gather this data themselves. Days after the Deepwater Horizon well was capped in July, Tulane University researchers and the environmental watchdog group Louisiana Bucket Brigade surveyed nearly a thousand people living in Louisiana parishes. It's the largest known face to face survey on the health and economic consequences of the BP disaster. Anne Rolfes is the founding director of the Louisiana Bucket Brigade.
On the BP oil spill anniversary, environmentalists push for clean energy
In Washington, DC, environmentalists used the anniversary of BP's catastrophic oil spill to urge officials to rethink energy production that involves the ocean. Matt Laslo reports.