Newscast for Monday, December 26, 2011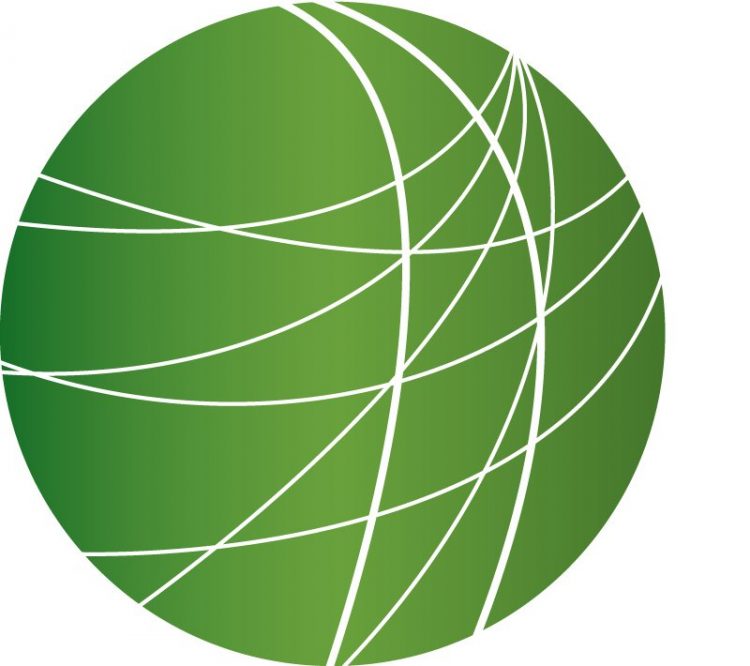 The ongoing debate in the US over changes to voting laws
The steep decline in the numbers of Caribou in Canada
Coptic Christian trash collectors in Egypt push to secure their role as recyclers of Cairo's garbage
In Germany, a humanitarian radio project aims to broadcast hope to political prisoners
HEADLINES
Violence continues in Syria even as observers arrive in Damascus
Arab League monitors arrived in Syria today.  By tomorrow, members of the first group of 50 observers  are expected in the flashpoint city of Homs as well as Damascus, Hama and Idlib. Despite their imminent arrival, more than 30 people were  reportedly killed today. Video said to be taken in Homs today shows tanks firing on civilian areas. One unidentified man described the scene to al Jazeera.
"We are now in Baba Amr district, that is for the second successive day suffering a fierce shelling from the security forces loyal to the regime. Our district is under siege from all directions.  [18] The security forces are still hitting the district with their artillery, as you can hear, these explosions due to the  shelling that kills so many martyrs."
The UN's most recent estimate of the number of people killed since the onset of the pro-democracy uprising against Syrian President Bashar al Assad stands at 5000.
Protests in Yemen continue; Saleh hopes to come to US
In similar protests in Yemen, tens of thousands of people massed in the streets of Sanaa yesterday, after forces led by outgoing President Ali Abdullah Saleh fired on protesters – nine died and dozens more were detained. President Saleh has handed the reins over to Vice President Abed Rabbo Mansour Hadi, but pro-democracy activists say Hadi is just more of the same. President Saleh says he plans to come to the United States for medical attention – there is not word yet if the US will allow him to do so.
Mexico drug violence continues
Despite the high profile arrest of a man allegedly responsible for security operations for the Mexico's  most powerful drug cartel, drug war violence continues unabated. Shannon Young has more.
On Christmas morning, a military patrol in southern Tamaulipas made a macabre discovery; an abandoned cargo truck containing 13 bodies. State authorities said the truck bore license plates from the neighboring state of Veracruz. and contained two written messages alluding to a settling of scores between rival criminal groups. Just last week in northern Veracruz, 16 people died in a series of attacks on passenger buses and – in a separate incident the following day – 10 bodies were dumped in the town of Tampico Alto, not far from the state line with Tamaulipas. In a separate incident in the state of Jalisco, at least 5 people died and dozens more became ill after eating a poisoned Christmas dinner at a drug rehabilitation center. Multiple massacres have taken place in rehab centers over the past few years, but this is apparently the first time killers have used poison instead of bullets. Multi-homicides in the drug rehabilitation centers are usually attributed to criminal gangs, but rarely investigated. At least 29 people were murdered Sunday in what the Milenio newspaper described as the most violent Christmas of the current presidential term. Shannon Young, FSRN, Oaxaca.
Thirty five people killed in Christmas Day attacks in Nigeria
A spate of Christmas day bombings across 5 north Nigerian cities targeted churches and security officials and  killed dozens. An Islamist group says it is responsible for the attacks. Sam Olukoya reports from Lagos. A spate of Christmas day bombings across five north Nigerian cities targeted churches and security officials and killed dozens of people.  An Islamist group says it is responsible for the attacks. Sam Olukoya reports from Lagos.
Most of the dead were members of the Catholic Church in Madalla — a small town near the capital Abuja. The church was bombed as the Christmas service ended. Rescue officials say 35 people were killed during the attack. There were also Christmas Day bomb attacks on two other churches. And a suicide bombing at the headquarters of the secret service in Yobe State killed five people. The Islamist group Boko Haram claimed responsibility for the attacks. The group says its actions  are part of its campaign for the introduction of Islamic law in Nigeria. The Islamic group is responsible for several other bomb attacks in Nigeria, including a suicide bombing at the United Nations headquarters in Abuja last August claimed more than 20 lives. Sam Olukoya, FSRN, Lagos.
Obama says he won't abide by some 20 riders to spending bill
Just before leaving DC for the holidays, President Barack Obama inked the 2012 omnibus spending bill, but he took exception to some of its provisions. So, he also issued a signing statement, saying he would not be constrained by more than 20 policy riders attached to the $1 trillion dollar-plus bill. The President said some of these riders violate the Constitution. He objected to policy dictates including restrictions on moving detainees from Guantanamo Bay, funding for gun control, foreign policy and military action. The spending bill extends payroll tax cuts and unemployment insurance for another two months – and forces Obama's hand on the Keystone pipeline issue, requiring a decision within 60 days.
Anonymous hijacks worldwide intelligence company's website
A US based global intelligence firm, Stratfor, is still offline today after their website was hacked by Anonymous on Christmas day. The hacktavists also tweeted that they took 90 K credit card numbers from the company's records to which they intend to charge 1 million dollars in charitable donations. Such charges have appeared on stolen credit card accounts reflecting donations to groups like the American Red Cross and CARE.
FEATURES
The ongoing debate in the US over changes to voting laws
On Friday, the US Justice Department blocked a new law in South Carolina that would have required voters to bring a photo ID to the polls. The agency said the law would suppress turnout among minorities, the elderly and the disabled, adversely affecting tens of thousands of potential voters. As South Carolina Governor Nikki Haley and state Attorney General Alan Wilson decide whether or not to challenge the Justice Department's ruling in court, many states across the country are advancing their own changes to voting laws. Though advocates say new restrictions are important for addressing voting fraud, critics see them as a means to suppress the groups that put President Obama in office. Alice Ollstein has more from Washington.
The steep decline in the numbers of Caribou in Canada
To many around the world, reindeer, or caribou, are symbols of the holiday season.  A century ago, hundreds of thousands animals roamed northern climates from Scandinavia to Canada. But over the past decade, global populations of reindeer and caribou have drastically dropped, leaving many native populations who depend on them questioning why. One of the world's biggest surviving herds of caribou is the George River herd in eastern Canada. According to surveys by the Canadian authorities, the herd's numbers have declined by about 75% over the decade, leaving fewer than eighty thousand as a source of food for the Native American Innu people.  For more, we go to Armand MacKenzie, a spokesperson for the Innu people in Labrador, Canada. The Caribou plays a central role in their lives and, as Armand starts by explaining, including in yesterday's Christmas dinner.
Coptic Christian trash collectors in Egypt push to secure their role as recyclers of Cairo's garbage
In Egypt, where protestors are still demanding a transition from military to civilian rule, one minority group that's particularly concerned about their fate in the post-Mubarak Egypt, is Coptic Christians.  To some extent their fate is tied up with the future policy towards garbage collection in the capital.  For decades, most of Cairo's trash was disposed of by people known as Zabaleen — literally, "Garbage People." in Arabic. These mostly Coptic Christian garbage collectors represent an informal economy that recycle up to 80 per cent of Cairo's non-organic waste with the help of pigs. Two years ago that changed when the government slaughtered the Zabaleen's pigs to stop swine flu. Now the Zabaleen, supported by an NGO, are hoping to corner the market again as the city's trash recyclers and disposers. David Enders reports.
In Germany, a humanitarian radio project aims to broadcast hope to political prisoners
In Germany, a three-year old community media project seeks to send a "Ray of Hope" to political prisoners. Radio humanity was founded by 79 year old Peter Müller, a human rights activist. Müller served in the German navy during the Cold War and remembers radio messages sent by friends and family at Christmas time, like one broadcast from the West German radio station Deutschland Funk called "Von Mir zu Dir" – from me to you. Müller drew inspiration from these broadcasts and came up with the idea to ask former political prisoners to record their own messages for radio stations around the world to transmit. Cinnamon Nippard has more from Berlin.