Newscast Newscast for Thursday, April 21, 2011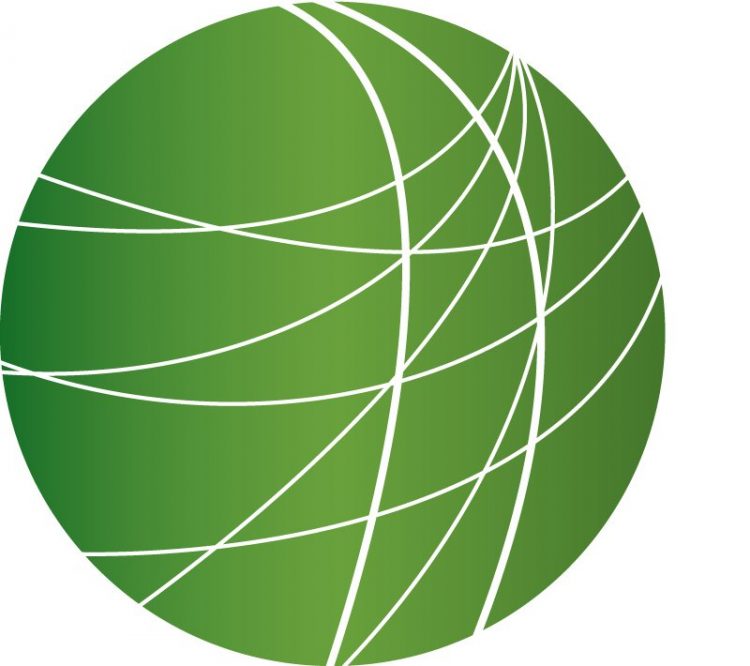 Human rights advocates condemn the repression of peaceful protesters in Iraq
Honduran community radio broadcasters face death threats and shootings
Texas psychologist reprimanded for tests that approved death row inmates for execution
The challenger in Wisconsin's Supreme Court election asks for recount
The BP oil spill disaster's impact on dolphins and endangered sea turtles
HEADLINES
Michel Martelly officially Haiti's President-elect
Haiti's Electoral Commission has officially declared pop-singer Michel Martelly the winner of March's presidential election. This announcement caps off an extended electoral process marked by protests, violence, and accusations of vote fixing. Today in Washington, DC, President Martelly wrapped up a diplomatic visit, talking about his agenda for the country.
"My focus, as I promised during my campaign, is to revive and modernize Haiti's economy, as it's new President, and provide free access to education. Moving people out of tents by jump starting reconstructions and focusing on the agricultural sector. In short, it's a new day for Haiti."
Martelly stressed that the country could not move forward without the ability to borrow money internationally. He also seemed determined to establish the central government's primacy over non-governmental organizations. He said Haiti today is the "Republic of NGOs."
"The State has been weakened and this must change. We need to build up the State's institutions while making the valuable work of the NGOs more effective and better coordinated."
Martelly said he wants to repatriate Haitians who left during troubled times, to have them help rebuild the country. But he said he wants to delay the forced deportation of Haitians from the US because Haiti doesn't have an incarceration or rehabilitation system in place to handle such an influx. Martelly will take office on May 14.
Sydney immigrant facility burned
An immigrant detention center in Sydney burned last night as prisoners rioted. The fires were out by the morning, but video from Al Jazeera show several detainees staked out on building roofs. One group held a large sign reading "We Need Help." Immigrants, many from the Middle East, are angry at the pace in which their cases are processed and about denials of refugee status. Nine buildings at the facility burned, and several were completely destroyed.
Bahraini hunger striker not allowed to access father's trial
Zainab al-Khawaja, the woman who ended a 10-day hunger strike in Bahrain yesterday says her father contacted her, saying he would be on trial today. She had gone on strike demanding the release of her family members, including her father, a prominent human rights activist, who had been beaten and arrested during a recent home raid. In an interview with the BBC, Zainab said her father Abdulhadi al-Khawaja told her the "oppression is great."
"And my father is a very strong man. I've seen him before beaten bloody for being in a peaceful protest. And I've seen him hit with a baton on the face and losing teeth, and he would always smile and say, 'it's nothing.' So for my father to sound that weak and to tell me that the oppression is great, it was something that made me and my whole family very, very scared for him."
She said her family showed up at the court and were denied access and information about the trial.
Civil suit filed in massive human trafficking case
The US Equal Employment Opportunity Commission announced a new federal lawsuit described as the largest human trafficking case in the agency's history. FSRN's Larry Geller reports from Honolulu.
The EEOC alleges that more than 200 Thai workers were trafficked and subjected to severe abuse between 2003 and 2007. A California farm labor contractor, Global Horizons, two Washington State farms and six Hawaii farms were named as defendants in the suit.
EEOC Supervisory Trial Attorney Michael Farrell says the workers' passports were confiscated by farm supervisors and they were constantly under threat of deportation:
"Their movement was severely restricted. In some cases bodyguards were stationed around the farms to ensure that none of the workers escaped. Some of the workers were threatened that if they should attempt to escape or escape, they would be arrested. They were isolated from family, friends or any community organizations or advocacy groups that could have assisted them."
Farrel said the Thai workers were housed in deplorable conditions and would often have to go without sufficient food and water.
The new EEOC case is a civil suit, which seeks between $50,000 and $300,000 in compensatory and punitive damages for the each of the workers involved, plus economic losses such as back pay.
The Justice Department has already filed two criminal cases in Hawaii, one against the owners of Aloun Farms, involves 44 Thai workers. The other, against individuals working for Global Horizons, involves 400 workers. Larry Geller, FSRN, Honolulu.
60k SoCal grocery workers vote to authorize strike
Grocery Workers in Southern California have overwhelmingly voted to authorize a strike action, according to the United Food and Commercial Workers, Local 770. This comes after negotiations with three grocery chains failed to produce a contract. The vote does not mean a strike will automatically happen, but it does give Union negotiators another chip in the bargaining process. More than 60-thousand Southern California grocery workers have been without a contract since early March. The Union says the grocery chains, Safeway, Kroger, and another owned by Albertsons, are trying to cut worker health care and pension benefits. In making their claim for better benefits, the Union cites annual operating profits of 4.5 billion dollars between the three.
FEATURES
Human rights advocates condemn the repression of peaceful protesters in Iraq
For weeks, Iraqi citizens inspired by demonstrations elsewhere in the Middle East have staged protests against their government leaders. A focus of the protests is the Kurdish region of northern Iraq. Matt Laslo reports that like elsewhere, the government is cracking down on the protestors.
Honduran community radio broadcasters face death threats and shootings
In Honduras, community radio broadcasters are under intense pressure. Federal resolutions to restrict licensing, irregular processes in the courts, arson, death threats and shootings are among the tactics being used to intimidate, close and silence the voice of Honduras´ community radio stations. FSRN's Tim Russo reports.
Texas psychologist reprimanded for tests that approved death row inmates for execution
The Texas State Board of Examiners of Psychologists has issued a reprimand against Dr. George Denkowski, for the testing methods he used to approve inmates on Texas death row as mentally fit to be executed.  14 men are currently on death row after Dr Denkowski passed them as mentally fit, two others have been put to death.  FSRN's Renee Feltz, uncovered this story after investigating the case of Daniel Plata, a Mexican immigrant sentenced to death despite a long history of mental retardation.
The challenger in Wisconsin's Supreme Court election asks for recount
Wisconsin has been the crest of a tidal wave of austerity legislation sweeping the country – and the State Supreme Court is widely expected to be the last stop for attempts to stop their controversial law. Yet it's been more than two weeks since the Supreme Court election was held in Wisconsin and the winner of that race is still in dispute. Following one of the closest races in state history– one that saw errors in the initial vote tallies– many citizens are still questioning the accuracy of the election. On Wednesday, challenger JoAnne Kloppenburg asked for a statewide recount of all 1 and half million ballots. Molly Stentz of WORT in Madison has the story.
The BP oil spill disaster's impact on dolphins and endangered sea turtles
Today we continue our coverage of the BP oil disaster, examining the destruction to the marine environment in the Gulf of Mexico one year later. The disaster killed many hundreds of larger marine animals, including dolphins, and sea turtles who are on the endangered species list.  Marine life continues to be effected and in recent months, the National Oceanic Atmospheric Administration has reported a spike in the numbers of dolphins found dead in Gulf– many of them baby calves.  For more on the state of marine life in the Gulf we spoke to Tierra Curry Conservation Biologist with the Center for Biological Diversity.