Newscast for Tuesday, June 21, 2011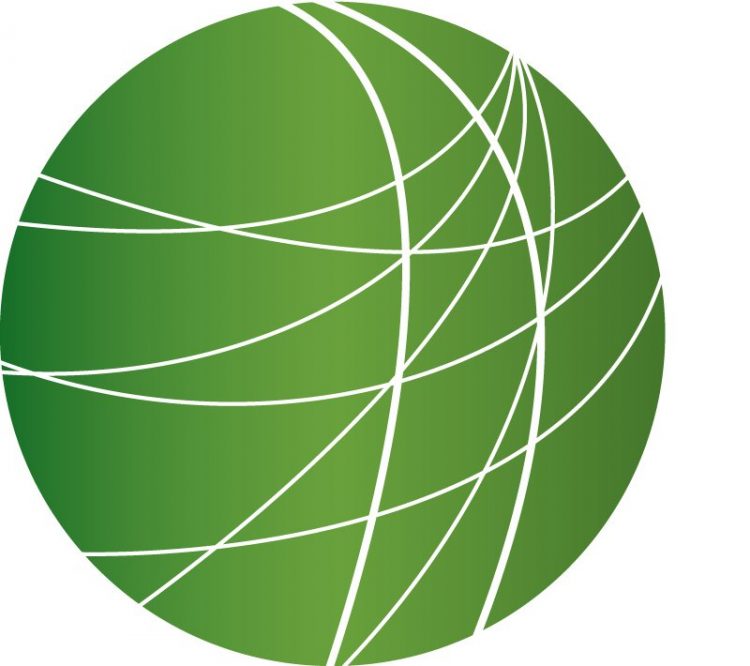 Republicans oppose Obama administration's nomination for Commerce Secretary
Serious flaws in the NRC's oversight of US nuclear plants revealed by a yearlong investigation
The US Congress of Mayors calls on the President and Congress to end the wars in Iraq and Afghanistan
Activists in Gaza protest Israel's militarization of the land
Women in the Philippines push for legislation to legalize divorce
HEADLINES
Chilean appeals court halts dam development in Patagonia
An appeals court  in Chile has ordered a halt to a multi-billion dollar dam project in Patagonia  – Jorge Garreton reports from Santiago.

The Appeals Court granted an injunction against the mega hydro dams project in Patagonia. The court will look over the environmental review to be sure it was done correctly. But lawyers for the two electrical utilities building the HidroAysen 5 dam project say the injunction does not stop the project and that they will appeal. Last month Chile's Environmental Commission gave the go ahead for the 5.2 billion dollar project that would dam two wild rivers in Patagonia to generate electricity for central Chile. The mega dam project also calls for a 1200 mile one way power line to Santiago for distribution. The move was met by massive opposition. Tens of thousands took to the streets across the country.  Approval ratings for the rightist Sebastian Piñera Government have plummeted, but the government is digging in its heels. The final approval process is set for September, but now it looks like this mega hydro dam project will be decided in the Courts. Jorge Garreton FSRN Santiago.

ACLU settles federal civil rights suit against Philadelphia
The city of Philadelphia and the ACLU have reached a settlement in a racial profiling suit –  FSRN's Matthew Petrillo reports.
Philadelphia Mayor Michael Nutter and the ACLU of Pennsylvania announced changes to the city's stop-and-frisk program today. The changes are the result of a settlement in a federal civil rights lawsuit. The program itself is a federally legal practice that allows police to search individuals due to reasonable suspicion of a crime. But the ACLU of Pennsylvania sued the city,  claiming police searched blacks and Latinos with little or no justification. In 2009, Philadelphia police stopped more than 250,000 pedestrians. Nearly three-quarters were African American. But Mary Catherine Roper of the ACLU of PA says that's about to change.
"We'd be very surprised if the same racial disparity remained. Because we don't think that African Americans are more likely to be involved in crime."
Authorities will NOW more closely monitor stop-and-frisk, and ensure police use it only with legitimate reasonable suspicion. The department will also track the program. Roper says the next step is to evaluate the impact of the changes over the next four months. Matthew Petrillo, FSRN, Philadelphia.
Toronto G20 activist gets probation
A Canadian activist was sentenced for his role in the G20 protests in Toronto last summer. Not for his actions, but for his words. FSRN's Aaron Lakoff has the story.
Well-known activist Jaggi Singh was sentenced to 12 months probation today. He had faced up to six months in jail after he pleaded guilty to  counseling to commit mischief over $5000. The charge stemmed from his address at a press conference outside the G20 summit in Toronto last summer where he urged other activists to tear down the security fence.
"I think it's a defeat for the Crown because the impact of throwing someone in jail for giving a speech would have been a pretty negative impact, and they didn't succeed."
The Toronto G20 summit saw the largest mass arrests in Canadian history. More than 1000 people were jailed. The  security budget was over  $1 billion dollars Canadian. Aaron Lakoff, FSRN, Montreal.

Clinton speaks up for Saudi women
US Secretary of State Hilary Clinton shifted course today, calling the efforts of Saudi women seeking  equality "brave, and … right." Earlier, the Saudi Women for Driving coalition sent Clinton an letter, saying they were disappointed in her "quiet diplomacy on the matter." Last week dozens of women defied the country's driving ban for women., and their protest went viral.
Ousted Tunisian President sentenced to 35 years; still in exile
In Tunisia yesterday, deposed President Zine el Abidine Ben Ali and his wife were each sentenced to 35 years in prison and fined tens of millions of dollars. The one day embezzlement trial was the beginning of a long legal process. Ben Ali and high level members of his regime face scores of charges in both military and civil courts. The ousted president and his wife remain in exile in Saudi Arabia.
Another Mexican reporter is killed
Another reporter in  Mexico is dead. He's  latest in a long list of journalists murdered in this hemisphere's most dangerous country for media workers. Shannon Young has more.
Armed men broke into the home of columnist and editor Miguel Angel Lopez Velasco early Monday morning and killed him, along with his wife and 21 year old son, Misael.  Another son, named Miguel like his father, is a staff photographer at the same newspaper but lives in a separate residence. While more reporters die violent deaths in Mexico than in any other country in the Americas, it's not common that they are killed inside their homes with other family members. According to Notiver, the newspaper he co-edited, Miguel Angel Lopez Velsco lived two blocks from a police station. Two other Mexican reporters have been murdered in recent weeks. Pablo Ruelas Barraza was shot dead June 14th while resisting an apparent kidnapping attempt in the state of Sonora. Noel López Olguín was found in a shallow grave in the state of Veracruz. He had been kidnapped in March.  Another newspaper reporter, Marco Antonio López Ortíz, has been missing since unidentified men kidnapped him earlier this month in the state of Guerrero. Shannon Young, FSRN, Oaxaca.
Greeks await outcome of no confidence vote
And, protesters and riot police remain outside the Greek Parliament, as the country braces for the outcome of a no confidence vote this evening.
FEATURES
Republicans oppose Obama administration's nomination for Commerce Secretary
A high-stakes game of musical chairs is unfolding on Capitol Hill. Former Chinese ambassador John Huntsman stepped down from his post in order to make a big announcement Tuesday morning:  "Today, I am a candidate for the office of president of the United States of America."  The administration nominated current Commerce Secretary Gary Locke to take his place in China, leaving the Commerce Secretary position wide open. President Obama nominated former Edison International CEO John Bryson, but many Republicans and some Democrats are not pleased. A contentious hearing on Capitol Hill Tuesday afternoon considered Bryson for the job. Alice Ollstein reports.
Serious weaknesses in the NRC's oversight of US nuclear plants revealed by yearlong investigation
In Vienna, government ministers and other officials representing more than 100 member countries of the International Atomic Energy Agency (IAEA) are meeting to discuss tightening safety regulations for nuclear reactors in light of Japan's ongoing Fukushima disaster.  In his opening statement, the Director General of the agency, Yukiya Amano, said the IAEA must strengthen its safety standards. "Other issues that need to be addressed include effective preparedness for prolonged power blackouts, the assured availability of water for cooling, special protection for plants with multiple reactors, and the cooling of spent fuel under severe accident conditions."
Amano also recommended random safety reviews of the world's more than 400 active nuclear reactors.
The IAEA meetings take place as new details emerge about the safety of US nuclear power plants. Following a year-long investigation, the Associated Press found widespread weaknesses in the Nuclear Regulatory Commission's oversight of aging US plants. AP reports that tritium, a radioactive form of hydrogen has leaked from 48 out of 65 nuclear sites, including into drinking water. The news agency also found that the NRC changed safety standards to bring nuclear plants into compliance.  For more on this investigation and its implications we were joined by Dr Arjun Makhijani, president of the Institute for Energy and Environmental Research in Maryland.
Nuclear power plants need uranium to operate, and some industries and lawmakers have pushed to expand uranium mining in the US. One of the areas is on a million acres of land near the Grand Canyon.  Yesterday, Interior Secretary Ken Salazar, extended a moratorium on new mining leases in the area for six months, while a study on the impacts is completed.
Despite the temporary ban on new leases, Salazar said that uranium remains a vital component of the country's energy strategy and would continue to be developed across the country.
The US Congress of Mayors calls on the President and Congress to end the wars in Iraq and Afghanistan
The US Congress of Mayor voted overwhelmingly yesterday to adopt a resolution calling on the President and Congress to end the wars in Iraq and Afghanistan as soon as possible and to redirect military spending to domestic priorities.  At the meeting in Baltimore, during a long debate many Mayors who were former military veterans openly expressed support for the resolution. Philadelphia's Mayor, Michael Nutter:
"We have to at least recognize in this big, great country that we have to be able to do more than one thing at a time.  We should not allow ourselves to get caught in a slightly false debate that we're either going to support military activities or we're going to support cities.  We can actually do both in the United States of America and we should be big enough to be able to do that.  We support out troops that, yes of course, we don't want to be in conflict with folks all around the world and that our troops are getting hurt or dying and that the Congress focus and the President focus on domestic spending priorities as well.  Those ideas cannot all be in conflict with each other, not in the United States of America."
The resolution cites the $126 billion dollars per year being used to wage war in Iraq and Afghanistan and calls on the President and Congress to reprioritize where that money is spent, highlighting the need for job creation, rebuilding infrastructure, investing in sustainable energy and reducing the federal debt.
Activists in Gaza protest Israel's militarization of the land
In Gaza, the Israeli military maintains a 300-meter-wide buffer zone on Palestinian lands along the eastern and northern borders.  Palestinian residents are prohibited from entering this area or they risk being shot at with live ammunition. Despite this danger, each Tuesday, dozens of local and international peace activists march to the edge of the buffer zone to protest the militarization of their land.  FSRN's Rami Almeghari reports.
Women in the Philippines push for legislation to legalize divorce
The Philippines is one of the last places where divorce is still illegal but that could soon change.  The Women's rights group Gabriela is promoting a bill that would legalize divorce, but it faces strong opposition from the influential Catholic Church.  Madonna Virola reports from Manila and Quezon City.