Newscast for Wednesday, June 22, 2011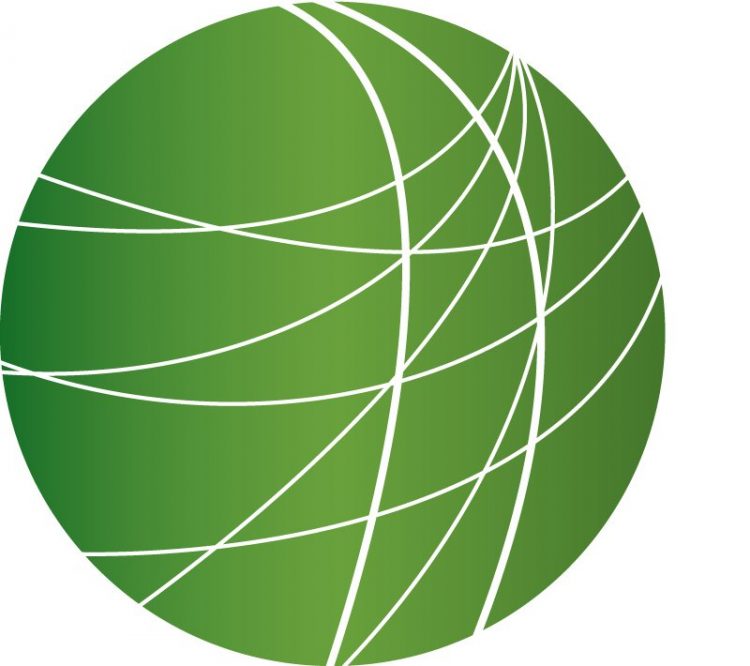 In Washington, Democratic lawmakers push Congress to focus on creating jobs
Pakistan's blasphemy laws and human rights problems
In New York, India's Consul General faces forced labor charges
Thailand's pro-nationalist conservative party calls on people to 'vote no' in the upcoming election
Lawyers file a suit calling for Michigan's Emergency Manager Law to be declared unconstitutional
HEADLINES
Chinese artist Ai Weiwei released
Internationally renowned Chinese artist Ai Weiwei has been released from Chinese custody.  Al Jazeera confirmed today that Ai is at home after nearly 3 months in jail.  He was picked up while traveling through Beijing's airport, and for several weeks the Chinese government would not confirm he was in their custody. He was eventually charged with tax evasion.  Ai is the highest profile person detained in a recent crackdown on dissidents, spurred by apparent government fears surrounding the Arab Spring protests. The artist told Al Jazeera he can't say anything about his case.
Saudi women defy driving ban
Rights groups in Saudi Arabia continue to mobilize against a government ban on women driving.  Just yesterday Hillary Clinton spoke out in support of the women opposing the ban, and today European Commission Vice President Catherine Ashton did the same.  The group Saudi Women for Driving has launched a petition drive on Change.org urging Subaru to pull out of the Saudi Arabian market until women are allowed to drive.  In the petition, the group says, "It is our hope that this will put huge pressure on the Saudi royal family and shine a bright light on the 'gender apartheid' in our country."
A small group from Saudi Women for Driving openly defied the driving ban today.  In their protest, women in two cars drove through the capital Riyadh. Protester Eman Al-Nafjan filmed the action, narrating as another woman drives along city streets.
"We only hope that King Abdullah permits us to drive.  We are mothers and we want to drive."
Another car was followed by a group of men who urged police to arrest them.  According to a Change.org account the police discouraged the men and took steps to protect the women.  Police told one driver, "Next time if you drive do so at night."
Post-police shooting trial begins Katrina
Federal jury selection begins today for the Danziger Bridge case in New Orleans.  The civilian shooting incident is held as an example of the impunity of the New Orleans Police Department in the weeks following Hurricane Katrina.  FSRN's Zoe Sullivan has more.

Five current and former New Orleans police officers will stand trial in the case, brought by the US Justice Department. The shooting on the Danziger Bridge by NOPD officers killed two men and severely injured four other people. One of the men killed had mental and physical disabilities.  Police have claimed people on the bridge were armed and shooting, but a clear picture of what happened has not emerged.  
Many of the charges don't stem from the actual shooting incident, instead the following cover-up within the NOPD.  Five officers have pleaded guilty in the case.  All are expected to testify during the trial.  Zoe Sullivan, FSRN, New Orleans.
Equal Rights Amendment torch burns anew in DC
Capitol Hill today saw the revival of a nearly century-long battle to write equality of the sexes into the Constitution.  FSRN's Alice Ollstein reports.
A crowd of Congress members and advocates gathered in front of the Capitol to push for the passage of the Equal Right Amendment, which would constitutionally prohibit gender discrimination.  New York Democrat Carolyn Maloney introduced the amendment in the House of Representatives while New Jersey Democrat Menendez introduced a version in the Senate.
Maloney says the recent Supreme Court decision against more than a million female WalMart employees shows that sex discrimination is not a thing of the past.  And until the Constitution explicitly protects women, they will continue fighting, and losing, these battles.
"This Wal Mart decision was a wake up call, and it underscored the need to pass the Equal Rights Amendment."
The Equal Rights Amendment was introduced during every session of Congress from 1923 until it passed in 1972.  But not enough states ratified it in time, and its advocates had to start again from square one.  This new version has no time limit. And with 159 co-sponsors, and counting, its supporters say they're in it to win it. Alice Ollstein, FSRN, Washington, DC.
Cross-border strikes break relative Israel-Gaza peace
Israeli warplanes today launched an air strike in the central Gaza Strip.  The Israeli bombs hit an open field and came hours after homemade rockets, allegedly fired from Gaza, landed in southern Israel.  Although no causalities were reported in either incident, this breaks a relative calm following a string of strikes and counter-strikes in late March.  FSRN's Rami Almeghari reports.
Israel says the air strike targeted an underground tunnel used by Palestinian militants to infiltrate Israel. The targeted area is located near the eastern Gaza-Israel border, where Israel maintains a large military presence.  
According to the Israeli army, the shelling came in response to homemade rockets, fired overnight from Gaza into southern Israel.  No Gaza-based resistance faction claimed responsibility for the rocket fire. Israel is holding Hamas responsible.
In late March, a Hamas mortar attack claimed the life of an Israeli student. The Israeli army retaliated, killing 19 Palestinians, including civilian men, women and children. Since then, the ruling Hamas party in Gaza has enforced a unilateral ceasefire. Rami Almeghari, FSRN, Gaza.  
FEATURES
In Washington, Democratic lawmakers push Congress to focus on creating jobs
Tonight, President Barack Obama will address the nation, and he's expected to discuss the US war in Afghanistan and the timing and number of troops withdrawals.  There is increasing concern on both sides of the aisle about the cost of the wars, and the lives lost. As billions are spent on military operations in Afghanistan, Iraq, Pakistan and Libya, US unemployment remains high and social services are being cut. On Capitol Hill today, Democrats emphasized the need to lower the unemployment rate. They're trying to turn the debate away from the debt ceiling and toward job creating measures. Matt Laslo reports from Washington.
Pakistan's blasphemy laws and human rights problems
In his address to the nation, President Obama is also expected to discuss US policy towards Afghanistan's neighbor Pakistan.  Shehrbano Taseer is a 22 year old Pakistani woman whose father, the governor of the province of Punjab, was murdered in January for speaking out against that country's blasphemy laws.  Shehrbano is in the US on a speaking tour to raise awareness about human rights issues in her country.
In New York, India's Consul General faces forced labor charges
In New York, a domestic worker has accused Indian Consul General Prabhu Dayal and his family of subjecting her to forced labor. The case has been filed in a federal court and a summons has been issued to the Indian diplomat. From New York, Salim Rizvi reports.
Thailand's pro-nationalist conservative party calls on people to 'Vote No' in the upcoming election
A Thai conservative pro-nationalist group, the People's Alliance for Democracy or PAD – known for wearing the royalist color of yellow – is trying to convince the electorate to 'vote no' in July 3 elections in a bid to prevent politicians returning to power they believe are corrupt. These are the first elections since 2007, and follow last year's deadly protests. As Ron Corben reports the PAD is less of a force in politics than it once was when PAD street demonstrations aided the ouster of former Prime Minister, Thaksin Shinawatra, in a coup in 2006.
Lawyers file a suit calling for Michigan's Emergency Manager Law to be declared unconstitutional
At Ingham County court in Michigan today, lawyers from the Sugar Law Center for Economic and Social Justice filed a suit calling for the state's Emergency Manager Law to be declared unconstitutional.  For more we spoke with Eartha Jane Melzer, reporter for The Michigan Messenger.