Newscast for Tuesday, July 5, 2011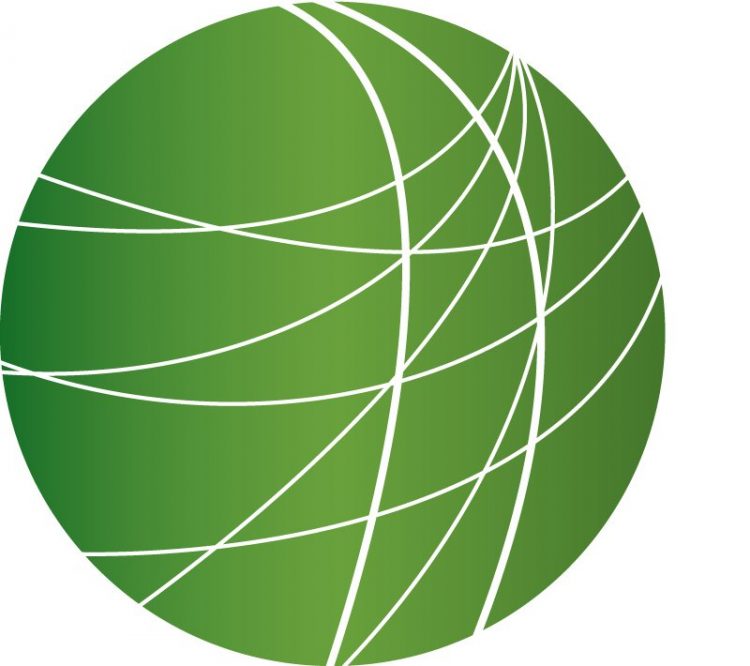 Tanks surround the Syrian city of Hama as security forces raid homes and shoot and kill protesters
The Gaza Freedom Flotilla faces arrests and stand-offs at sea
Thailand has a new government and its first female Prime Minister
Nomadic herdsmen in Southern Mongolia protest against coal and lead mines
Organic farms seek young blood to sustain the growing industry
HEADLINES
Tens of thousands flee south Yemen
Tens of thousands of civilians are fleeing southern Yemen as the government of long-ruling president Ali Abdullah Saleh uses war planes to bombard an area that has reportedly been taken over by militants. Pro-democracy protestors have been calling for Saleh's resignation since January, but the US has been hesitant to back their demands. Yemeni security forces detained two opposition figures at the capital's international airport today. President Saleh is in Saudi Arabia recovering from an assassination attempt but has made no indication that he will step down.
Germany to sell tanks to Saudi Arabia
Meanwhile, Saudi Arabia is seeking to expand its arsenal. The German government is facing sharp criticism for its decision last week to close a deal selling 200 tanks to the oil-rich kingdom. Cinnamon Nippard has more from Berlin.
The Saudi government has been trying to buy German tanks for the past 30 years. Under the multi-billion euro deal, they've already bought 44 tanks.
Opponents of the deal say it contravenes Germany's weapons export guidelines which prevented arms manufacturers from selling weapons to countries in crisis regions, with human rights problems, or engaged in armed conflicts.
Senior Greens MP, Katja Keul said that selling 200 Leopard tanks to Saudi Arabia is far from ethical foreign policy. "The country is in the middle of a regional powder keg. You shouldn't be giving out matches there", she said.
Saudi Arabia's military played a key role in crushing pro-reform demonstrations earlier this year in Bahrain.
The deal also comes as Saudi women campaign for the right to drive and rare protests call for the release of hundreds of political prisoners. Opponents of the German-Saudi arms deal warn the Saudi government may use the weapons to crush protests.
The Saudi government is also negotiating with US companies for 60 billion dollars worth of defence equipment, which would include 84 F-15 fighter jets and 178 combat helicoptors. If it goes through it will become the largest single US arms contract ever. Cinnamon Nippard, FSRN, Berlin.
Dozens killed in double bombing in Iraq
A double bombing in a town north of Baghdad has killed at least 35 people and injured more than 50. A wave of smaller yet deadly attacks – mostly from booby trapped cars – occurred over the weekend. The uptick in violence comes as politicians are due to discuss a pending hydrocarbons law as well as a proposal to extend the US military presence in Iraq.
Israeli air strike kills two in Gaza
An Israeli air strike has killed two men in central Gaza. Rami Almeghari has the details.
Relatives and friends of those hit in Tuesday afternoon's air strike screamed in the Alaqsa Martyrs hospital in central Gaza Strip as they learned two of the men had died and a third was wounded.
The Israeli army says the air strike targeted a group of militants to the east of Almosadar village in the central Gaza Strip who were planning to fire rockets into nearby Israeli areas.
Palestinian medical sources say the two are identified as Mohammad Abu Jazar and Kamal Abu Mo'amar, while a third (unnamed) was severely injured.
Today's air strike is the second in the Gaza Strip since an Israeli offensive in March killed 19 Palestinians including 7 civilians and wounded many others.
While Gaza has lived in relative calm for the past four months, today's air strike comes as an international solidarity flotilla has been prevented from reaching Gaza's shores. Rami Almeghari, Free Speech Radio News, Gaza.
Exxon oil spill in Yellowstone River in Montana
Tens of thousands of gallons of oil spilled from a ruptured pipeline into the Yellowstone River in Montana over the weekend. The faulty pipeline is operated by oil giant Exxon-Mobil. Clean up crews are now in the area trying to clean up the spill although floodwaters have carried contamination onto nearby farms and ranch lands. The company claims no more 1000 barrels of crude oil spilled into the river before it shut down the flow through the pipeline. The spill had little impact on ExxonMobil's stock prices today. The company often ranks as the most profitable in the world.
Pelican Bay prisoner hunger strike expands to other facilities
A hunger strike that started on Friday at California's Pelican Bay prison has expanded to other facilities. The action began with dozens of prisoners in an isolation unit refusing their food trays. They are protesting conditions in the facility and a lack of medical care. Their list of demands includes the provision of adequate and nutritious food, greater access to phone calls, visits and educational materials, and an end to long-term solitary confinement. The hunger strike has reportedly spread to Pelican Bay's general population, into five other California prisons and the Ohio State Penitentiary.
FEATURES
Tanks surround the Syrian city of Hama as security forces raid homes and shoot and kill protesters
In the Syrian city of Hama today, tanks have surrounded the city and security forces using live ammunition raided homes, arrested residents and killed at least six people. This follows yesterday's attacks by security forces that killed three and injured about 20. Speaking through an interpreter, a witness described to Al Jazeera what he saw during yesterday's violence:
"The security, fully and heavily armed encountered the anti-regime demonstrators and started to fire randomly at all people. At that point the people started to gather around the hospital, as they rushed the victims to the hospitals. They started to gather in order to protect the victims and the injured at the hospitals as the security wanted to crack down on the hospitals."
Among those treated for injuries in the attacks, the Syrian heavyweight boxer Nasser al-Shami who won a bronze medal at the 2004 Olympics. On Friday there were massive anti-government demonstrations in the city by tens of thousands of people, possibly the biggest so far against the rule of President Bashar al Assad. Several videos purport to show protesters being shot over the weekend. Hama is seen as a symbolic bastion of anti-government resistance because in 1982 Syria's former ruler and al Assad's father ordered a crackdown that killed many thousands.
Protests continued in cities and towns across the country, over the weekend and into Monday and Tuesday. Amateur video uploaded to YouTube shows many hundreds of people last night, allegedly rallying in Homs' Freedom Square.
Since anti-government protests began human rights groups say more than thirteen hundred people have been killed and many thousands more injured and arrested. Meanwhile France is calling for tougher action against Syria. A statement from the French Foreign Ministry called on the United Nations Security Council to stand up against what it described as unacceptable armed repression.
The Gaza Freedom Flotilla faces arrests and stand-offs at sea
In the port of Athens, in Greece, it's been a tense few days for the passengers of the Gaza Freedom Flotilla. There were demonstrations, arrests, stand-offs at sea, and a ceremony in Gaza. From Washington DC Alice Ollstein reports.
Thailand has a new government and its first female Prime Minister
A new Thai new government is forming led by Yingluck Shinawatra, who is set to become the country's first female Prime Minister. Yingluck comes to power after her party won the weekend's elections with a campaign focused on political reconciliation and economic recovery. From Bangkok, Ron Corben reports.
Nomadic herdsmen in Southern Mongolia protest against coal and lead mines
In Chinese-governed Southern Mongolia, many hundreds of students and nomadic ethnic Mongolian herders have been protesting coal and lead mining operations. Residents say it's damaging the environment, livelihoods and health of local people. According to human rights observers, the most recent protest was sparked by the expansion of a lead mine onto grazing land. In response, Chinese riot police beat and detained a number of protestors. For more, we spoke with the Director of New York-based Southern Mongolian Human Rights Information Center, Enkabat Togachok.
Organic farms seek young blood to sustain the growing industry
An organic farm on Washington State's Olympic Peninsula is trying to reinvigorate the country's aging population of organic farmers with new, younger blood to ensure the industry's future. Many organic and conventional farmers are pushing 60 years old, but for the last fifteen years this Washington State farm has targeted young people interested in learning the art of organic farming. Now they plan to offer shares of land to this new generation of organic farmers. Martha Baskin reports.