Newscast for Wednesday, April 13, 2011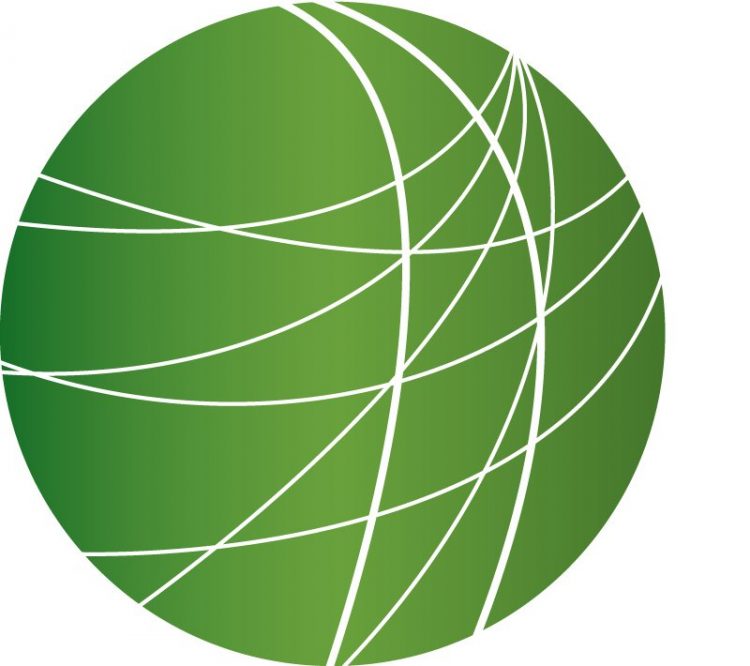 President Obama, Republicans and Progressives tout their budget proposals
EPA says Japan radiation in US drinking water and milk not dangerous to health
Tijuana, Mexico use arts and culture to deter violence
Bangkok reconciliation efforts one year after 2010 political unrest
HEADLINES
Uruguay's Senate revokes amnesty for crimes committed during dictatorship
A long awaited moment has finally come for those who lost their loved ones during the 1973-1985 dictatorship in Uruguay: the Senate voted narrowly last night to annul amnesty for those who committed crimes against humanity. FSRN's Asli Pelit has the story.
Uruguay's leftist president Jose Mujica has been working to rescind amnesty since he came to power in 2010. Mujica was a Tupamaro guerrilla leader during the dictatorship and endured 15 years of torture and solitary confinement before he was freed.
After 12 hours of voting, Uruguay's Senate passed the legislation by one vote. Right-wing opposition parties, as well as Uruguay's retired military, are angry at the move. They say it could divide the country of 3 million and create a massive obstacle for democracy.
But leftist Senator Oscar Lopez Goldaracena called an end to the amnesty necessary for "removing the rules of impunity and granting rights to the citizenry."
Before the courts can start prosecuting war criminals, the lower House must give the bill final approval. If that happens, it will become law on May 20th, a national day honoring political prisoners who were kidnapped and killed by the military junta. Asli Pelit, FSRN.
Syrian women march for the release of their male family members
Hundreds and possibly thousands of women and children marched along a coastal highway in Syria's east today, demanding the release of the men in their families who were arrested yesterday during a police crackdown on protests. Nearly all the men from the village of Baida are in custody.
Video posted on YouTube shows chanting women, often with young children in tow, marching along the road. Another video shows young men lying in the road as tanks advance in the distance. CNN quotes one witness saying security forces fired warning shots.
African Union continues to push ceasefire in Libya
Members of the international community, including the United Nations and the African Union, held talks on Libya today in Doha, Qatar. The African Union is continuing to push rebels to accept a ceasefire, even after they rejected that proposal earlier this week. UN Secretary General Ban Ki-Moon told the gathering that, given the current trajectory of the conflict, more than half the country's residents could eventually be in need of humanitarian aid. Rebel representatives at the meeting want the US to take a more active role in the international military action. Meanwhile on the ground, heavy shelling continued in Misrata. France 24 reports at least 3 rebels have died in the fighting.
Court uphold Orlando ordinance restricting feeding of homeless in public parks
An activist group is facing another setback in its efforts to feed hungry and homeless people in a park in downtown Orlando, Florida. From Community Radio WMNF, Seán Kinane reports for FSRN.
On Tuesday a federal appeals court judge in Atlanta said the City of Orlando could restrict Food Not Bombs from serving food in a public park. A 2006 Orlando ordinance requires groups to get a permit to feed 25 or more people in downtown parks. The ordinance also restricts such food distributions to a maximum of two times per year.
Food Not Bombs tries to build public support for reducing military spending in favor of social services funding. They spread that message during feedings and say their First Amendment rights are being restricted by Orlando's ordinance.
A federal judge had blocked the ordinance, but the decision was partially reversed on appeal. Tuesday, the 11th Circuit Court said because there was not an outright ban, the group's free speech rights were not violated. In a statement, Food Not Bombs says it will defy the order. Seán Kinane, FSRN, Tampa.
Maine's legislature votes to ban BPA in children's products
Maine will become the 9th state in the US to ban the chemical Bisphenol-A, or BPA, from products used by children, if the governor chooses to sign a bill approved by the state Senate. BPA is a chemical additive used in hard plastics and can linings. Studies show links between the chemical and endocrine disruption, developmental problems and cancer. For FSRN, WERU's Meredith DeFrancesco reports from Maine.
In a vote of 35-0 Tuesday, Maine's Senate passed a ban on Bisphenol-A in re-useable plastic food and beverage containers sold in the state.
Republican Governor Paul LePage made headlines recently for opposing a ban, saying he did not think the science supported it. He declared, that the only thing he heard could happen was that "some women might grow little beards." LePage has recently softened his stance. But with overwhelming support in both the state House and Senate, the legislation is expected to survive even if he vetoes.
Both Canada and the European Union passed similar bans last fall. Many US states have been pushing to block BPA as well, in response to inaction at the federal level. Currently the legislatures in Oregon and California are considering bans. Several other states have already passed such measures. Meredith DeFrancesco, FSRN, Maine.
FEATURES
President Obama, Republicans and Progressives tout their budget proposals
It's budget season in Washington. Today, President Obama laid out his vision to drastically reduce the deficit. The House also debated the compromise measure to keep the government running for the rest of this year, and the Progressive Caucus laid out its budget priorities. Matt Laslo has the story.
EPA says Japan radiation in US drinking water and milk not dangerous to health
In Japan, officials continue to struggle with the nuclear at the Fukushima Daiichi plant. Tokyo Electric Power Company confirmed damage to spent nuclear fuel rods at one reactor, but insisted most were in "sound condition," according to Kyodo News, which also reported that radioactive materials at the No. 4 reactor building were 100,00 times higher than average. Plant workers continue the work of pumping out radioactive water from the reactors. Kyodo news also reports that at least 22 people have been exposed to radiation exceeding maximum limits for nuclear plant workers.
Officials also said radiation in Tokyo has receded to pre-disaster levels, but in Namie, Fukushima levels were more than 20 times the legal limit. Earlier this week, residents were warned that the evacuation zone may widen due to accumulation of radiation.
Although test results are also showing radiation in fish and produce from Fukushima, today the World Health Organization encouraged countries to continue imports from Japan.
Dr Maria Neira is WHO's Director for Public Health:
"Even if radiation was in the food that is exported you will need to be exposed to a very cumulative dose, you need to eat that product for a long time. But what we are saying is that there might be a risk and therefore the food safety controls that are now in place are enough and sufficient. So we do not see the need for a ban. What we are saying is to apply food safety standards rules, codes and the measures that the different food safety agencies around the world have put in place."
Meanwhile, the Environmental Protection Agency (EPA) continues to monitor radiation emissions from the Japanese nuclear facilities. EPA head Lisa Jackson told lawmakers their monitoring system, RadNet contains 122 operational fixed air monitors across the US and 40 moveable air monitors, some of which are now in Alaska and islands in the Pacific in response to Japan's disaster. Jackson said the EPA has accelerated its monitoring and sampling of rainfall, milk, and drinking water:
"EPA has not seen and does not expect to see, radiation in our air or water reaching harmful levels in the United States.  All of the data that we have seen, which we continue to make public and available on our website, indicate that while radiation levels are slightly elevated in n some places they are significantly below problematic levels.  To put this in perspective, days after the tsunami struck, we detected radioactive isotopes consistent with the nuclear incident at several air monitors along the west coast. These readings were so minuscule that they were"
Data on the EPA's website shows that low levels of radiation from Japan have been detected in drinking water in numerous American cities, and cesium-137 has been found in some milk samples.  In other milk samples iodine 131 has been found, according to some reports, at or above the EPA's maximum contaminant level.  In Little Rock, over the weekend, levels of iodine 131 were sampled at three times the EPA's maximum contaminant level.
Some nuclear energy experts and watchdogs have expressed concern about methods being used to monitor and analyze radiation from the Japan disaster.  Daniel Hirsch, an expert on nuclear policy at the University of California Santa Cruz has said that the EPA's monitoring system isn't functioning fully and that it has been too slow sharing data about the radiation.  Hirsch called on Congress to investigate the failure of the EPA monitoring system.
Tijuana, Mexico use arts and culture to deter violence
In Tamaulipas, Mexico, the death toll is rising after authorities discovered a mass grave. 127 bodies have been uncovered, according to AFP, the victims thought to be migrants killed by a drug cartel. More than 34,000 people have been killed in Mexico over the last four years, following President Filipe Calderon's militarized drug war. Although violence is rampant in many areas of the country, in Tijuana, killings have decreased and locals are slowly feeling more secure. Even tourists are venturing back.  Some attribute this success not to militarization, but to citizen participation and activism.  The community has created new social networks promoting public art, education, park restoration and even cycling. One of the most successful efforts has been REDES a program teaching music to children and youth growing up in dangerous areas often regarded as fertile ground for organized crime. FSRN's Mariana Martinez reports.
Bangkok reconciliation efforts one year after 2010 political unrest
This month, Thailand marks the one year anniversary of political protests that in 2010 brought Bangkok to a standstill. During the unrest the government instituted an emergency rule that restricted and censored the media and blocked some websites. Yesterday, FSRN brought you the first part of an interview with one of those targeted by the government, Chiranuch Premchaiporn, editor of the news site Prachatai. Today, FSRN's Dorian Merina continues the conversation with Premchaiporn in Bangkok, examining the government's ongoing investigation into last year's killings and the country's political future.