Newscast for Wednesday, August 31, 2011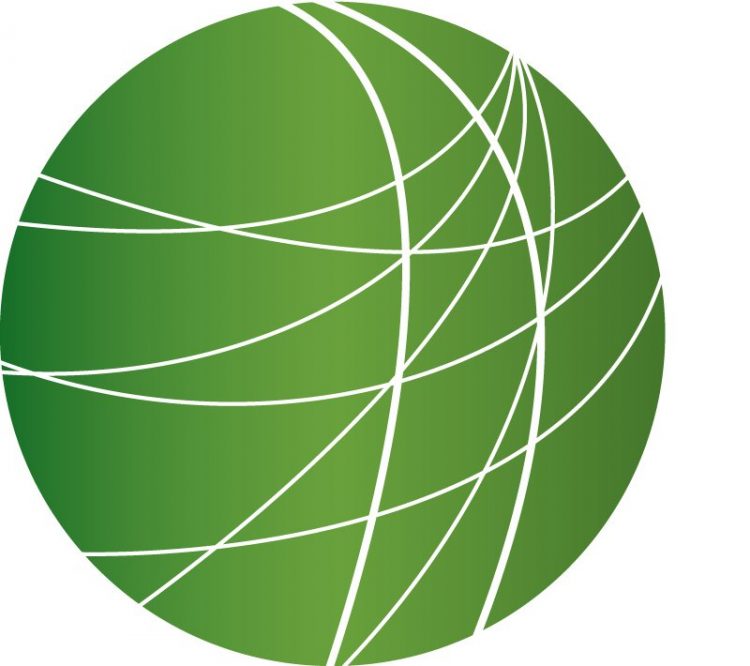 Teenager killed in Bahrain as security forces fire on protesters
$60 billion wasted on wartime contracting in Iraq and Afghanistan, says congressional report
Art exhibit in the Philippines spurs debate over expression and censorship
Deportation leaves US children to cope with absence, broken families
HEADLINES
Rights group points to torture deaths in Syria

As European Union leaders push towards an agreement on a Syrian oil embargo today, the Bashar al-Assad government continues its attacks on protesters. AFP reports Syrian troops made arrests and burned houses.  According to the UK-based Syrian Observatory for Human Rights, at least 360 civilians and 113 Syrian troops have been killed in August.
And now a leading human rights organization says the treatment of detainees and the high level of deaths among those held by the Syrian security forces could amount to crimes against humanity.  FSRN's Zak Brophy reports from neighboring Lebanon.
At least 88 people have died in Syrian detention over the past five months according to a new report by Amnesty International.  The human rights organization says the deaths are linked to the anti-regime protests.  The highest concentration of detainee deaths has been around Homs and Dera'a, the epicenters of the uprising.
Video and photo images of some of the bodies suggest the victims were exposed to torture.  Some had multiple burn marks, blunt force injuries, whipping marks, slashes, possible gunshot wounds and bruises, which suggest shackling.  It is estimated there are 12 to 15,000 people currently detained in the country, many of whom are held in unknown locations.
Amnesty International says the range of alleged conduct would fall within the definition of crimes against humanity and recommends the UN Security Council refer case to the International Criminal Court.  Zak Brophy, FSRN, Beirut.

Youth leader hearing prompts protests in South Africa
South Africa's main political party, the African National Congress, is facing internal strife and push to the left by the charismatic youth leader Julian Malema.  Party leadership is attempting to throw him out of the ANC, but amid intense protests in Johannesburg, Malema's disciplinary hearing has been adjourned until Friday.  FSRN's Davison Mudzingwa reports.
Supporters of Malema protested outside ruling party headquarters in Johannesburg.  Although the strikers were not as violent as Tuesday, today they waved placards and recited songs evoking a divided party.
Julius Malema and five members of his executive staff are facing charges of dividing the party and flouting the country's foreign policy.  The Youth League had called for regime change in neighbouring Botswana.
Malema supporters say the disciplinary hearing was instigated by political opponents seeking to silence the League.  In a speech to supporters yesterday posted by the Times Live, Malema asked for restraint by protesters, but continued his populist call.
"The silencing of the Youth League is the silencing of the voice of the voiceless.  The Youth League remains the only organization that speaks on behalf of the poorest."
Analysts predict the recent ANC internal struggle will leave the ruling party divided ahead of 2012 elections.  Davison Mudzingwa, FSRN, Cape Town.
Seven sentenced for their part in Bolivia's Black October massacre
The Bolivian Supreme Court Tribunal Tuesday sentenced two ex-ministers and five military commanders to prison terms ranging between 3 and 15 years for their roles in the 2003 "Black October" massacre.  FSRN's Shawn Arquinego has more from Cochabamba.
In September 2003, Bolivians mobilized in La Paz against a government proposal to export natural gas to the United States.  The demonstrations, later known as the "Gas Wars," resulted in clashes between protestors and government forces that left 65 people dead and culminated with the ouster of then-president Gonzalo Sanchez de Lozada.
The landmark trial began more than two years ago.  It is the first in Bolivian history to result in the civilian court conviction of high-ranking military officials for human rights abuses.  Some see the decision as a precedent that could lead to further convictions.  Jesus Soliz is coordinator of the committee charged with pushing for the trials.  He hopes to eventually bring the former President to justice.
"In Bolivia, we have finished the trial.  The next task for the committee is to coordinate with the foreign ministry to extradite Gonzalo Sanchez de Lozada."
Sanchez de Lozada was named principal defendant in the case, but was granted political asylum in the United States before the trial began. Reporting with Aldo Orellana, I'm Shawn Arquinego, FSRN, Cochabamba.
Iranian environmentalists rally to save shrinking lake
Protests this week in Iran, as environmentalists accuse the government of signing the death warrant for one of the largest saltwater lakes in the world.  Lake Oroumieh, located in eastern Iran, is slowly drying up because of drought and, many believe, the damming and misappropriation of the lake's water.  YouTube video, allegedly from last weekend, shows hundreds of youth in the streets battling what appear to be security forces on motorcycles.  Media reports say more than 20 protesters have been arrested.
Justice Department tries to stop AT&T/T-Mobile merger
Today, the US Justice Department filed suit to block the acquisition of T-Mobile by telecom giant AT&T, calling the merger "anti-competitive."  The JD says the anti-trust lawsuit seeks to halt the merger because it would result in "higher prices, fewer choices and lower quality products."  If the deal goes through, there would only be three companies holding 90% of the market.
FEATURES
Teenager killed in Bahrain as security forces fire on protesters
In Sitra, Bahrain, security forces killed a teen-aged boy who was demonstrating along with dozens of others who were marking 'Eid al-Fitr, which is celebrated at the end of Ramadan. At a medical center, family members cried out and embraced the young boy.
Until security forces attacked, participants said the march had been non-violent.
"We had just finished Eid prayer congratulating each other when the police came and shot with rubber bullets. People were injured and my son was taken to the hospital. When they attacked us at the hospital, they took my son by force. They said if anyone talked, they would shoot him. We are losing our children and we cannot do anything."
Sound provided by Al Jazeera. According to Amnesty International, residents have held small anti-government protests regularly since Ramadan began August 1st and police have responded with force. Dozens have been killed and hundreds detained and arrested since demonstrations began last February.
For more we turn to Mohammed Al-Maskati, president of the Bahrain Youth Society for Human Rights. He's on a mobile phone in Bahrain's capital, Manama.
60 billion dollars wasted on wartime contracting in Iraq and Afghanistan, says congressional report
Up to 60 billion dollars of US taxpayer money has been wasted in Iraq and Afghanistan since 2002. That's according to a new report on contracting delivered to Congress today. It also says the government should act fast to increase oversight, to make sure much more isn't lost in the years to come. Alice Ollstein reports from Washington.
To access the complete report visit C-Span.org.
Art exhibit in the Philippines spurs debate over expression and censorship
In the Philippines, government pressure and public protests forced a cultural center to close down an art exhibit this month. The events have sparked a public debate on censorship and freedom of speech in the predominately Catholic country in Asia. From Manila, Madonna Virola has more.
Deportation leaves US children to cope with absence, broken families
The Obama Administration is set to review some immigration cases in order to identify so called 'low priority' offenders. It's part of a new strategy announced last week by the White House that aims to use government resources more wisely/efficiently. But there are still many children — who are American citizens — suffering as their parents have already been deported or are in the process. FSRN's Salim Rizvi brings us some of their stories.