Newscast for Thursday, September 1, 2011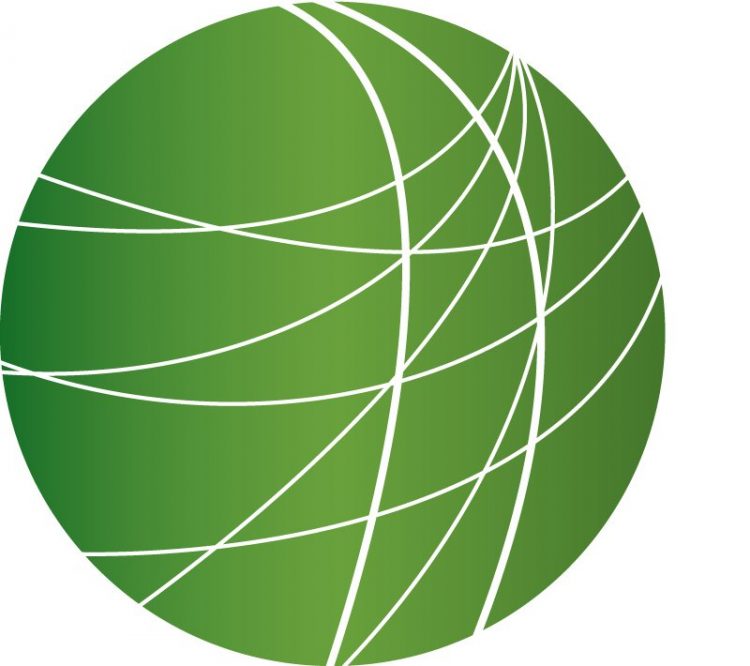 Libyan opposition meets with world reps to plan economic, political future
Sub-Saharan Africans face threats, abuse in Libya
Nurses call for tax on Wall Street transactions to protect low-income services
Colorado awaits fed decision on bilingual ballots, balancing costs and access
In Central California, deportation threatens to divide, disrupt family
HEADLINES
Thousands march in Bahrain protesting death of teenage boy
Mass protests in Bahrain today, following yesterday's killing of a teenage boy allegedly struck in the head by a tear gas canister fired at close range by security forces. Thousands filled the streets of Sitra ahead of the boy's funeral. In addition, hunger strikes against the government's brutal crackdowns and arbitrary detentions are spreading across the small Middle Eastern country. Today two prominent political prisoners joined the strike.
Flooding in Nigeria leaves 100 dead
More than a hundred people have died following heavy rains and flooding in southwestern Nigeria. There, rescue efforts continue. For FSRN, Sam Olukoya reports from Lagos.
An official with the Red Cross put the death toll at 102 in the southwestern city of Ibadan, after many houses were engulfed by floodwaters. Some of the houses were submerged by water from a collapsed dam. There are fears that the death toll will be much higher because many people have not been accounted for. Some are believed to have died in buildings that are still submerged. The government says the flooding was partially caused by human factors like the erection of illegal structures near river banks and the indiscriminate dumping of refuse, which blocked drains. With more heavy rains expected in the coming weeks, the government says it will demolish all buildings in flood-vulnerable places to prevent further loss of life. Sam Olukoya, FSRN, Lagos.
Australian court strikes down refugee swap agreement with Malaysia
A high court in Australia has blocked the government from participating in a refugee swap with Malaysia. The Australian government had struck a deal to settle four thousand approved refugees being held in Malaysia. In exchange, Malaysia would take eight hundred so-called boat people that were seeking asylum in Australia. But the court overwhelmingly ruled against the government plan, saying Malaysia is not signed on to the UN Convention on Refugees and has a poor record of protecting the human rights of asylum-seekers. Australia has received a glut of immigrants from war zones in recent years, and its refugee processing system has been stressed. Protests at refugee facilities have become common. This court ruling cannot be appealed.
Travelers to be evicted from UK land
In the UK, about four hundred traveler families face eviction after losing a court bid to remain on Dale Farm. The group, which includes British and Irish travelers and many Romany people from mainland Europe, began using the land northeast of the British capital in 2001. From London, FSRN's Nik Martin reports.
Midnight Friday UK time. That's the deadline for families to leave around 80 plots on Dale Farm, ending a 10-year battle over Britain's largest illegal traveler site. In a ruling, London's High Court ordered the travelers off the land, saying they were "indisputably" in breach of planning laws.
The irony is that many travelers had received permission from the local government to build on the property. But that decision was reversed in 2005 after Britain's Conservative party took control of the district council. Supporters blame local media for stoking fears about the travelers among nearby residents. Commentators say the 30 million dollar eviction bill is a waste of public money in these austere economic times. For their part, the travelers appear to be ignoring a plea to leave quietly. It's reported that the occupants, who have erected mobile homes, outbuildings and even roads on the land, are turning Dale Farm into a fortress. Officials are set to face barbed wire and barricades when they arrive to evict the families. Nik Martin, FSRN, London.

Dan Choi protests trail delayed
A federal judge has delayed the trial of Dan Choi, the former army Lieutenant arrested during a protest of Don't Ask, Don't Tell. During the protest, he chained himself to the fence of the White House. Choi was discharged from the Army for revealing his sexuality in 2009. The policy is set to end in just a couple weeks. Just this past weekend, Choi was arrested again, this time for taking part in a DC protest of the proposed Keystone Pipeline.
FEATURES
Libyan opposition meets with world reps to plan economic, political future
Officials from more than 60 countries met with the leader of the Libyan opposition in Paris today to discuss future economic and political plans for the country. Mustafa Abdel Jalil, chair of the National Transitional Council, was joined by French President Nicolas Sarkozy and British Prime Minister David Cameron who are hosting the event. US Secretary of State Hillary Clinton also attended, along with delegates from the United Nations, NATO and the Arab League. But South African President Jacob Zuma boycotted the gathering, and the African Union, which previously tried to negotiate a peace deal, has not recognized the NTC.
In Libya, opposition forces extended a deadline for loyalist troops to surrender in Sirte, Muammar Gaddafi's home region. They had previously given until Saturday to disarm. Pockets of fighting continue in the country. Also today, Gaddafi released an audio message in which he called on supporters to continue. He said, "We are not women, we will keep fighting."
The message was broadcast by Al-Rai TV, based in Syria. Although Gaddafi's whereabouts are still unknown, opposition forces took his foreign minister into custody. Abdel ati al-Obeidi told Al Jazeera's James Bays in Tripoli that he came on his own accord and that it was time to give up the fight.
"So far so good. I came on my own will, you know, nobody brought me by force but I thought it was better for me to be in a safe place."
Do you think the people on your side, the Gaddafi forces should give up the fight now?
"Yes, I think it is over. I think they should give up the fight to save more bloodshed. And now we have the authority, which is the council, which should run the country, given time to secure peace and stability –"
Do you know where Colonel Gaddafi is?
"No, no."
Sub-Saharan Africans face threats, abuse in Libya
Meanwhile, the ongoing fighting continues to take a toll on migrants in Libya. More than 1,500 have died trying to flee the country by boat. The International Organization for Migration is trying to get migrants out of the country safely, charting boats for more than 1,600 migrants over the past week. But the agency says there are still hundreds waiting for a way out. Among them, scores of sub-Saharan Africans. Earlier this week, Amnesty International expressed growing concerns after they witnessed black Libyans and sub-Saharan Africans being abused in Tripoli. Amnesty has urged the National Transitional Council to ensure fighters don't target them. Marine Olivesi reports from Tripoli.
Nurses call for tax on Wall Street transactions to protect low-income services
More than two-dozen American companies paid their CEOs more than they paid the US government in federal income taxes. That's according to a new report on "executive excess" from the Institute for Policy Studies and it tracks the 25 corporations and their payments last year. Meanwhile, calls for Wall Street to take responsibility for the recession and pay its fair share are getting louder. Today, members of the largest US union of nurses are holding rallies at congressional offices in 21 states to call on politicians to save services for those at the bottom – by taxing the transactions of the wealthiest at the top. Alice Ollstein reports from Washington.
Colorado awaits fed decision on bilingual ballots, balancing costs and access
In Colorado, the state is waiting for the Department of Justice to issue a ruling on bilingual ballots. Elections officials say the delay is creating headaches and driving up costs for counties that don't know whether they'll be required to offer ballots in Spanish this fall. FSRN's Conrad Wilson has more.
In Central California, deportation threatens to divide, disrupt family
Yesterday, FSRN examined what happens to the children of undocumented parents who are deported. Today, we continue our series on divided families by going to Fresno, California, where one family is hoping that the Obama Administration's newly-announced immigration policy will halt the pending deportations of several family members. Vic Bedoian filed this report.