Newscast for Friday, October 21, 2011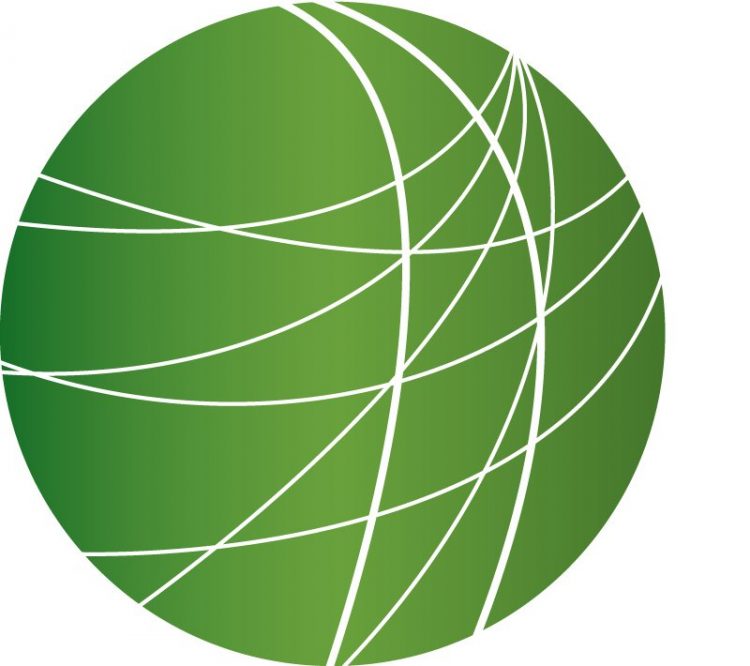 Obama pledges all US troops out of Iraq by end of year
Displaced in Iraq still seek assistance, return to homes
Details over Gaddafi's death raises questions over rule of law
Sub-Saharan migrants face difficulties in unstable Libya
Attack on West Papuan congress leads to killings, disappearances
More rely on food pantries as US poverty increases
HEADLINES
Education and Public Safety Jobs Bill Defeated in Senate
Republicans, joined by some Democrats, defeated an attempt to separate out and pass a $35 billion portion of President Obama's $450 billion dollar jobs bill.  Last night, Democrats could not muster enough votes to advance the legislation, which would have paid for more teachers and first responders.  Today, Democratic leadership introduced another stand-alone portion of the Jobs bill – a $50 billion investment in the country's transportation infrastructure.  Once again, Republicans are expected to unanimously oppose the measure.
Arrests continue at Occupy events across world
As lawmakers bicker over the President's jobs proposal, the "Occupy" movement continues to gather steam across the US and the World.  Australian media report about 20 activists were arrested in Melbourne today.  Riot police broke up the protest by about 100 people.  Occupy Cincinnati has almost hit the two-week mark.  Last night police arrested more than 20 protesters who refused to leave a city park.  An organized event and rally is scheduled for Saturday afternoon. The Bangor Daily News reports that the number of tents in Portland, Maine continues to grow as the movement expands there.  And in New York City tonight, the group Parents for Occupy Wall Street are planning a mass family sleepover in Zuccotti Park.
To the south, in Florida, police detained six Occupy Tampa demonstrators this morning. They were handcuffed, placed in police cars and taken away. The protesters were lying or sitting on a public sidewalk and disagree with the police that they were violating city ordinance.  For FSRN, WMNF Community Radio's Seán Kinane reports.
Tampa protesters had been told by police they could stay on a stretch of sidewalk between a riverside park and a busy downtown street. But they could not sleep between 6 in the morning and 10 at night.  Thursday night Occupy Tampa protesters decided not to move this morning when police roused them.  Before he was detained, Andrew Kovanis said he wants a judge to rule if his arrest is legal.
"They're telling us that we have to get off the sidewalk; that we have to be awake by 6 a.m. I find that to be unconstitutional and I'm here to stand up for our rights. WE have the right to freedom of assembly in a public space. I'm in a public space and I'm assembling."
After conversations with members of Tampa City Council Thursday, Occupy Tampa protesters were convinced that they would not be breaking the law by sleeping on the sidewalk during the day. Seán Kinane, FSRN, Tampa.

France and Germany delay Eurozone financial crisis decision
A hoped-for long-term solution to Europe's financial crisis will not emerge from summit meetings slated for this weekend. Last night France and Germany warned it could take several more days to iron out an agreement.  From France, FSRN's Liam Moriarty explains.
European leaders will gather Sunday in Brussels in what was expected to result in a comprehensive plan to stabilize the debt crisis in the 17-nation Eurozone.  But key disagreements between Germany and France have delayed a final deal. For one, the countries are at odds over how to strengthen Europe's 440 billion Euro bail-out fund.  Another thorny problem is how to boost the capital holdings of European banks by at least 80 billion euros to reassure stockholders and ratings agencies.
The two countries are also at odds over how to handle Greece's massive public debt, which threatens to drag down the other economies in the region.  France is resisting further debt forgiveness because its banks currently hold a larger portion of Greek debt. Whatever the Eurozone decision, the crisis has already had a severe impact on the people of Greece.  Yesterday amid protests by thousands in Athens, the Greek parliament pushed through another round of austerity measures, slashing wages and curtailing collective bargaining rights.  Liam Moriarty, FSRN, Normandy, France.
Rights Commission orders reopening of Kashmir mass-rape case
In Indian administered Kashmir, the State Human Rights Commission yesterday directed the government to reopen a 20-year-old mass rape case.  Indian soldiers were accused of raping more than 30 women during a crackdown in a small village, but none were ever held responsible for the alleged crimes.  From Kashmir, FSRN's Shahnawaz Khan reports.
Allegations of mass-rape in the village of Kunan Poshpora were some of the earliest against the Indian army after a popular anti-India armed insurgency broke out here in 1989.  In February 1991, during a search operation troops cordoned the village and assembled all men. Then during the night, the troops allegedly entered homes and gang raped more than 30 women, including some minors and elderly. Villagers registered a case against the men with the police, and despite evidence supporting the claims, the inquiry was closed without any major headway.
Now, the State Human Rights Commission has ordered the government to reopen the case. It has also directed action against the official who originally ordered the case closed.  The commission cited medical reports confirming rape and violence.
The State Human Rights Commission is a state body with powers of recommendation only.  Currently, Indian soldiers operating in Kashmir enjoy immunity from prosecution in civil courts under Armed Forces Special Powers Act. Shahnawaz Khan, FSRN, Srinagar
FEATURES
Obama pledges all US troops out of Iraq by end of year
President Barack Obama announced the end of the Iraq war today, and the withdrawal of US troops by the end of the year.
"After nearly nine years, America's war in Iraq will be over. Over the next two months our troops in Iraq, tens of thousands of them, will pack up their gear and board convoys for the journey home. The last American soldier will cross the border out of Iraq with their heads held high, proud of their success, and knowing the American people stand united in our support for our troops. That is how America's military efforts in Iraq will end."
The President, who spoke to Iraqi Prime Minister Nouri al-Maliki this morning, said as of January 1, 2012 the US relationship with the country will be between sovereign nations based on mutual interests and mutual respect. At a press conference following the announcement, Deputy National Security Advisor Denis McDonough said US troops and civilian staff have worked closely with Iraqi security forces to prepare them for US withdrawal.
"As we've done very intensively, frankly, over the course of the last seven or eight months, a full review of where we stand with the Iraqis one assessment after another about the Iraqi security forces came back saying these guys are ready, these guys are capable, these guys are proven. Importantly, they're proven because they've been tested in a lot of the kinds of threats that they'll see going forward so we feel very good about that."
Anti-war groups welcomed the move, but some, including Moveon, said it's also time to end the Afghan war and redirect funding to communities and programs back at home.
Displaced in Iraq still seek assistance, return to homes
With the renewed pledge to withdrawal troops from Iraq, the US will still leave behind one of the worst displacement problems in the world. According to the International Organization for Migration, some 1.3 million Iraqis remain displaced – and that's just within the country.
Many who are displaced internally say their government has done little or nothing to help them, and in some cases, has even prevented them from returning to their homes. David Enders files this report from Mosul, Iraq.
Details over Gaddafi's death raises questions over rule of law
More details are emerging about the events yesterday that led to the killings of former Libyan leader Moammar Gaddafi, his son and guards. NATO says they bombed more than 20 vehicles leaving Sirte at high speed yesterday morning, but maintains they did not know Gaddafi was in the convoy and the strikes were "solely to reduce the threat towards the civilian population." But many civilians had already fled Sirte after weeks of fighting. Reuters reports seeing 15 bombed out vehicles and 50 bodies, some of them charred, two miles outside the city.
Speaking through an interpreter at a press conference, National Transitional Council leader Mahmoud Jibril provided details on their investigation on Gaddafi's death. He said when fighters pulled him out of the drainage hole, he was in completely good health.
"As soon as they started moving him, toward the pick up truck that was about to transfer him, he was shot with a bullet in the right hand. And when he transferred into the pickup truck to take him, he had no other injures apart from this injury that he had in his right hand."
Sound from the BBC. But many questions remain unanswered and some doubt this version of the former ruler's death. Rupert Colville, spokesperson for the UN high commissioner for human rights.
"We believe there is a need for an investigation. More details are needed to ascertain whether he was killed in some form of fighting or was executed after his capture. The two cell phone videos that have emerged, one of him alive and one of him dead, taken together are very disturbing."
At the site where Gaddafi was captured, Reuters says there were bodies of four black men, one decapitated, another appeared to be shot at close range to the head.
Sub-Saharan migrants face difficulties in unstable Libya
Human rights advocates are also concerned about the fate of many sub-Saharan African migrants who faced arbitrary detentions, arrests and beatings during the Libya war. Many lost their lives trying to flee the violence, some face an uncertain fate at refugee camps, and other remain in the country.
For more Alpha Diallo spoke to Jean Philppe Chauzy with International Organization for Migration.
Attack on West Papuan congress leads to killings, disappearances
The death toll is rising in West Papua after Indonesian police broke apart a political meeting with gunfire. Today, police acknowledged that at least five Papuans died on Wednesday – Activists say seven were killed, hundreds more injured and some still missing.
The meeting was the Third Papuan Congress which approved a declaration of an independent Papua state in the resource-rich region.
One of those there was Yoab Syatfle. He's a staff member of Dewan Adat Papua, the indigenous council that organized the meeting. He spoke to FSRN by mobile phone from Jayapura and began by describing what happened when the firing started.
Yoab Syatfle joined us by mobile phone from Jayapura, site of killings and arrests this week. The declaration of October 19 calls for an end to occupation and recognition of sovereignty in West Papua.
More rely on food pantries as US poverty increases
The gap between the rich and poor is growing and those in the working class are having a tougher time making a living. New figures from the Social Security Administration show that half of US workers earned less than some $26,000 last year – but those making $1 million or more increased by 18 percent.
As more workers take home less money and many remain without jobs, it's getting harded to get by. And as FSRN's Linda Perry Barr reports, food banks have become a long term solution for people to feed their families.