Newscast for Friday, August 5, 2011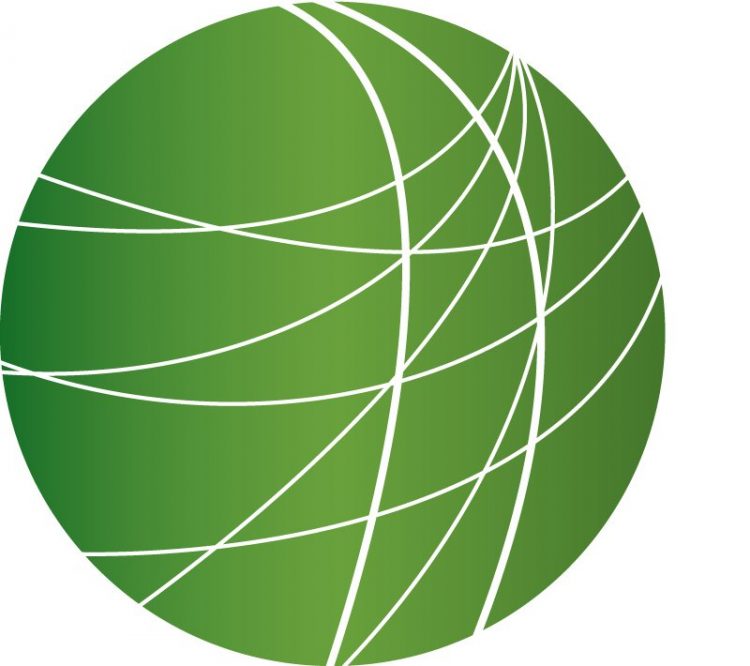 US unemployment drops but economists warn jobs growth is insufficient
Wisconsin prepares for recall elections
More than 12 million people are now affected by Somalia's famine
In Britain, advocates raise concerns about the increase in hate crimes against people with disabilities
Australia's Immigration Policy Part 2: Mandatory detention for refugees who arrive by boat
HEADLINES
New Orleans police officers convicted of post-Katrina shootings
After two days of deliberations, a Louisiana jury today handed down a guilt verdict for five former and current New Orleans Police officers accused of shooting civilians in the aftermath of Hurricane Katrina.  Officers shot and killed two men and wounded four others on the Danziger Bridge.  They then conspired to cover up the incident.  The jury convicted the men of civil rights violations as well as other crimes.
Congress passes short-term FAA funding extension
Although most Congress members have already left Washington, the few remaining Senators passed a short-term FAA reauthorization by unanimous consent this morning.  FSRN's Alice Ollstein reports from Capitol Hill. Senate Majority Leader Harry Reid and House Speaker John Boehner struck a last minute deal to ensure that the FAA stalemate did not drag out through the August recess.  That would have cost the government over a billion dollars in lost revenues and left tens of thousands jobless.
The final bill includes an amendment from House Republican John Mica that cuts 16 million from rural airports in only Nevada, West Virginia and Montana – the home states of top Senate democrats.  Transportation Secretary Ray LaHood will sign a waiver restoring the subsidies to the affected airports.  But Majority Leader Reid is not pleased with the Republican tactic.
"The issue here, so everyone understands, is not essential air service.  They try to hold a number of Democratic Senators.  And this extension is for a few weeks, and they'll come back and want some more hostages.  That is not the way to legislate."
This reauthorization only extends FAA funding until September, when Congress will have to resume the debate over the larger labor and funding issues holding up a full reauthorization bill.  Alice Ollstein, FSRN, Washington, D.C.
Judge throws out Hawaii human trafficking case
A federal court in Hawaii has thrown out a high-profile human trafficking case against the owners of Aloun Farm.  The brothers were charged with trafficking more than 40 workers from Thailand.  But recent accusations that the federal prosecutor gave inaccurate information to the Grand Jury called the case into question.  After this came to light, federal prosecutors moved to dismiss the case.  Reuters reports a civil suit by the Thai workers against Aloun Farm is in the works.

New UN study suggests environmental devastation in Nigeria oil region
A United Nations Environment Program audit in Nigeria's Niger Delta region says the activities of the multinational oil company Shell has led to major environmental contamination and threats to human health.  For FSRN, Sam Olukoya reports from Lagos.
The environmental assessment found that drinking water in Ogoniland has been contaminated with high levels of hydrocarbons, posing a serious threat to public health.  It said in one community, families are drinking water from wells that are contaminated with benzene. The report noted further that in some places, fires, which often break out from oil spills, have killed vegetation and left a decades-long buildup of ash and tar on the ground.  The United Nations report estimates that pollution clean up could take 30 years.
The Ogoni community says the report vindicates its position that oil exploitation has devastated the environment.  Shell claims local residents caused some of the spills by breaking its pipelines.  The report covered only a small portion of the Niger Delta region.  The situation elsewhere is not likely to be any better.  Sam Olukoya, FSRN, Lagos.
New twist in Canada terrorism case
Today, new allegations emerged, implicating two of Canada's top terror suspects in a plot to blow up an airplane.  However, the case also raises some serious questions about the government's handling of these cases.  FSRN's Aaron Lakoff has the story.
A document leaked to the French-language newspaper La Presse suggests that two men in Canada, Adil Charkaoui and Abousofian Abdelrazik, had a telephone conversation in the summer of 2000 where they allegedly plotted to blow up an Air France flight.  La Presse says intelligence officials destroyed the original tape.
In recent years, both men have had their names cleared by federal police, and have never been criminally charged.  Their lawyers categorically deny the new allegations. The evidence in both cases has remained highly classified and has never been presented to either of the men. Aaron Lakoff, FSRN, Montreal.
Indians protest in New Delhi over government and corporate land grabs
For the third consecutive day, thousands in India staged a demonstration in the capital New Delhi, demanding land rights and better development policies.  FSRN's Bismillah Geelani reports
Nearly 3000 farmers, tribal people and fishermen from 15 Indian states joined the sit-in protest near Parliament.  The demonstration is called Sangarsh or struggle and is organized collectively by more than a 100 organizations fighting displacement. The protesters called for immediate end to land grabs and forced evictions.  They also demanded repeal of the existing Land Acquisition Law. Anil Chaudhary is from the National Alliance of Peoples' Movements.
"We want to ask the government what it did with the land it has been acquiring since 1947, and what it did to rehabilitate those displaced as a result.  The government doesn't have any figures, but we can tell you that it's more than 100 million.  If you can't rehabilitate them, then you have no right to take over their land."
Officials are now planning to introduce a new land acquisition law, but the protesters in Delhi say the government must first discuss the draft with their representatives.  Bismillah Geelani, FSRN, New Delhi.
FEATURES
US unemployment drops but economists warn jobs growth is insufficient
President Obama announced a new initiative today to help veterans find work. July's job report beat expectations and the US unemployment rate dropped to 9.1 percent but job growth, according to economists, continues to be insufficient. Michael Lawson reports.
Wisconsin prepares for recall elections
Recall elections for six Republican Senators in Wisconsin take place next Tuesday, with control of the State government hanging in the balance. Both Republican and Democratic Senators have been targeted for their votes on Governor Walker's budget cuts and union-busting – moves that sparked months of massive protest across the state. But the influence of massive amounts of campaign donations on the voters of Wisconsin remains a huge question. Molly Stentz from WORT in Madison has the story.

More than 12 million people are now affected by Somalia's famine
In the Badbaado refugee camp in the Somali capital Mogadishu, at least 7 people are dead after armed men opened fire during the looting of food aid from a truck.  It's not yet clear if the gunmen were soldiers or local militia.  Many thousands of refugees are arriving at already overcrowded camps like Badbaado.  The UN Refugee Agency said today that in Kenya's Dabaab camp, the biggest in Africa, 1500 new Somali refugees have arrived each day since the beginning of August.  More than 12 million people in Somalia, Djibouti, Ethiopia and Kenya and millions more in neighboring countries are affected, and yesterday US officials estimated that 29,000 Somali children under 5 have died during the last three months.  The UN has warned that drought could spread across the rest of the Horn of Africa and has appealed for nearly two and a half billion dollars to fight the famine.  Al Jazeera's Peter Greste spoke to African Union spokesperson Wafula Wamunyinyi about the crisis.
In Britain, advocates raise concerns about the increase in hate crimes against people with disabilities
In Britain, police investigations, a judicial inquiry and parliamentary committees continue to look into the phone hacking controversy involving Rupert Murdoch's News Corporation.  The phone messages of celebrities, politicians and the relatives of British soldiers killed in Iraq and Afghanistan have all been targeted by Britain's so called tabloid journalists.  But another traditional target of Britain's tabloid press are recipients of welfare. As Nik Martin reports from London, some advocates are concerned that those reports have contributed to a 75% increase in hate crimes against people with disabilities.
Australia's Immigration Policy Part 2: Mandatory detention for refugees who arrive by boat
Yesterday, in the first part of our series on immigration policy in Australia, we examined the controversial deal signed last week by Australia and Malaysia that allows the two countries to exchange asylum seekers.  Today, we're going to look at Australia's policy of mandatory detention for refugees who arrive by boat.  We turn again to Ian Rintoul spokesperson for Sydney's Refugee Action Coalition.  I started by asking him how this policy of mandatory detention, that goes against international law, came about?