Newscast for Monday, October 10, 2011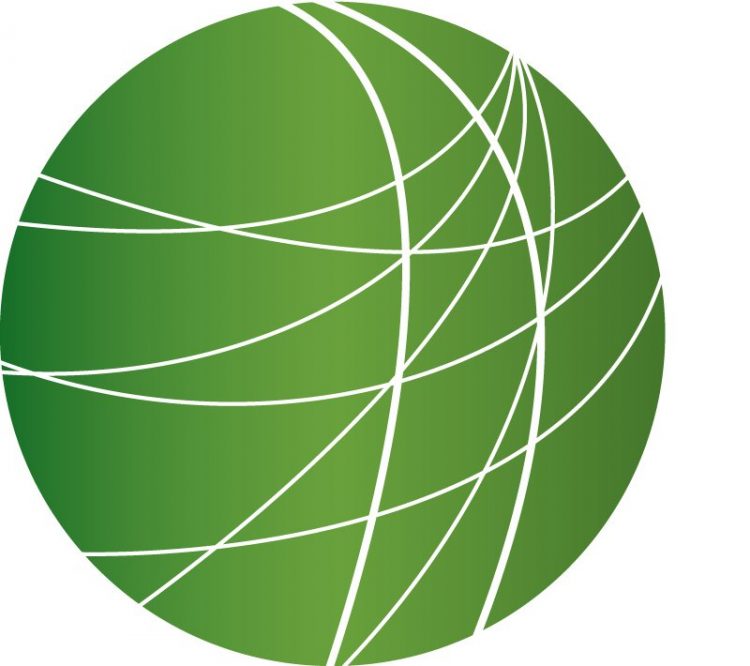 As Occupy movement gains steam, some in DC join Columbus Day protest
Company with ties to TransCanada conducted environmental study for Keystone XL Pipeline
New voting laws could restrict access to polls in upcoming elections
Cairo clashes pit security forces against Coptic Christians, with deadly outcome
Iranian Kurdish rebels agree to cease-fire, refugees remain wary
HEADLINES
Yemeni women attacked while celebrating Yemeni woman's Nobel Peace Prize
Dozens of women in Yemen were injured yesterday during a celebration for the first Arab woman to win the Nobel Peace Prize. According to an organizer of the event, they were "attacked by regime thugs with empty bottles and stones." Tawakkul Karman won the award for her work organizing months of peaceful pro-democracy protests calling for an end to three decades of rule by President Ali Abdullah Saleh.
Foreign visitors to Gaza now need a visa
The Hamas-led government in Gaza now says foreigners will need an entry visa to travel to the region. The order comes on the heels of recent controversy between Hamas and some local NGOs.  Rami Almeghari has more.
Hamas says most foreigners will now have to get an entry visa to enter the territory. Applications for one month visas will be taken online and must be done at least a week in advance of travel. The requirements will apply apply to foreign aid workers and activists. The new entry rules were posted last night and go into effect tomorrow. New entry rules for journalists are yet to be announced. Hamas contends that these measures are meant to ensure the safety of foreigners in Gaza. However,in recent months, the relationship between Hamas and local charities with ties to the US and Europe has soured. Authorities have demanded that the organizations provide details about their work. The US and Europe consider Hamas a terrorist organization and as such bar any exchange of money with them. paying visa processing fees to the government would violate the ban. Rami Almeghari, Free Speech Radio News, Gaza.
Indonesian police clash with striking miners; one dead
Indonesian police killed at least one striking miner at the Freeport mine in Papua, ten others were wounded.  Clashes broke out when the US mining giant sent replacement workers to cross the picket line. The strike  is in its fourth week. Thousands of workers are calling for a pay hike to bring them up to international standards.
California's Governor signs and vetoes
California's Governor finally signed a bill that increases farm workers union rights. The measure will punish employers for breaking union election rules and speed up mediation. The bill does not, however, mandate majority sign up known as a card check. Governor Jerry Brown also signed a ban on the open carrying of handguns. And the second part of the state's version of a DREAM Act  is now law – allowing undocumented students to receive financial aid for public colleges. But Brown vetoed a measure that would have let California universities consider race and gender for admissions purposes.
Honduran youth activists gather to coordinate efforts
A meeting of youth involved in resistance movements in Honduras coincided with the release of  a UN report on homicide that finds the Central American nation has one of the world's highest murder rates. Tim Russo reports.
The First Honduran Youth Assembly closed yesterday. The meeting of youth in the resistance movement ended with a declaration of organization against he "politics of death" imposed by the Porfirio Lobo government. Thirty-three youth organizations participated in the four-day event. Held on the tiny island of Zacate Grande. Two members of the organizing committee were attacked when their car was fired on  as they arrived.  The island  is home to Honduras´ wealthiest landowner Miguel Facussé who is embroiled in a long running land conflict with the island's original inhabitants. The Honduran Youth Assembly coincided with last Friday's release of the first United Nation's  global report on homicide. The report reveals that Honduras has one of the world's highest death rates – placing it among those countries where,  according to the UN "2 per cent of males aged 20 will be killed before they reach the age of 31."  Tim Russo, FSRN, Mexico City.
Sri Lankan elections marred by violence
Sri Lanka's ruling party swept local polls this weekend amid internal party violence that killed  three people. Ponniah Manikavasagam reports.
A prominent politician and adviser to  President Rajapakse was killed in a shoot–out between two factions of the ruling coalition. Another legislator badly injured with bullets in his head is recovering. The president's party won 22 out of 23 local councils in the third phase of elections. But, it failed to capture the Municipal Council in the nation's capital, Colombo. A government spokesman described the sweeping victory as a vote of confidence for the president. But the Asian Human Rights Commission issued a statement saying that the violence and deaths are signs of brutal and deadly nature of Sri Lankan democracy. The group also said that the government has done away with the legal bodies capable of guaranteeing free and fair elections all but abolished constitutional amendment required them. Ponniah Manikavasagam, FSRN, Sri Lanka.
FEATURES
As Occupy movement gains steam, some in DC join Columbus Day protest
The Occupy movement spread over the weekend across the US. In Minneapolis, protesters occupied Government Plaza and were joined on Friday by the mayor and a city council member. In DeS Moines, Iowa police arrested 32 at the State Capitol late on Sunday. Participants intended to camp out, and vow they'll be back. In Cincinnatti, local media says that about 60 people have camped out in Piatt Park for a third day, despite some receiving citations for sleeping overnight and threats of removal by local police. And In New York, thousands marched on Saturday from Zucotti Park up to Washington Square Park, for what protesters called a Second General Assembly. Washington D.C. has two occupations, and both are growing. This morning, some of them joined protesters who marked Columbus Day by sharing an anti-colonialist message. Alice Ollstein has the story.
Company with ties to TransCanada conducted environmental study for Keystone XL Pipeline
Critics of TransCanada's Keystone XL Pipeline have pointed to the possibility of massive environmental damage  – whether in the form of oil spills, damage to the Great Plains Ogallala aquifer, or the release of tons of carbon from the Albert tar sands. Supporters of the project have long countered these arguments by pointing to a State Department study that concluded earlier this year that the project would have "minimal environmental impact." Now it's come out that the Environmental Impact Statement was conducted by a Houston-based contractor, with ties to TransCanada, raising serious questions of possible conflicts of interest. For more details, we go to John Echeverria, an expert in Environmental Law and professor of law at Vermont Law School.
New voting laws could restrict access to polls in upcoming elections
In a move that could have lasting effects for voters in the upcoming election season, lawmakers have passed changes in requirements for voting or voter registration in 13 states and are proposing changes in 21 more. In response, campaigns to push back against Voter ID laws are active both on the local level and in Washington. A new report by the Brennan Center is the first to quantify the potential impact of these laws, which it says disproportionately affects Democratic voters.  Michael Lawson reports.
Cairo clashes pit security forces against Coptic Christians, with deadly outcome
Today, Egypt's government held an emergency meeting following a series of bloody clashes in Cairo on Sunday night, which pitted Coptic Christian protestors against Egyptian security forces. During the clashes, some Egyptian Muslims turned out in support of the Copts while others took the side of the army. The death toll is still unclear but at least 25 people have been reported killed. Hundreds were injured. Noel King reports from Cairo.
Iranian Kurdish rebels agree to cease-fire, refugees remain wary
For the first time since they took up arms, guerrillas from the Party for Free Life in Kurdistan, also known as PJAK, have reached a mutual cease-fire with the Iranian government. But after years of conflict, civilians are still living in refugee camps and skeptical the peace will last. David Enders reports from the Qandil Mountains in northern Iraq.