Newscast for Wednesday, January 19, 2011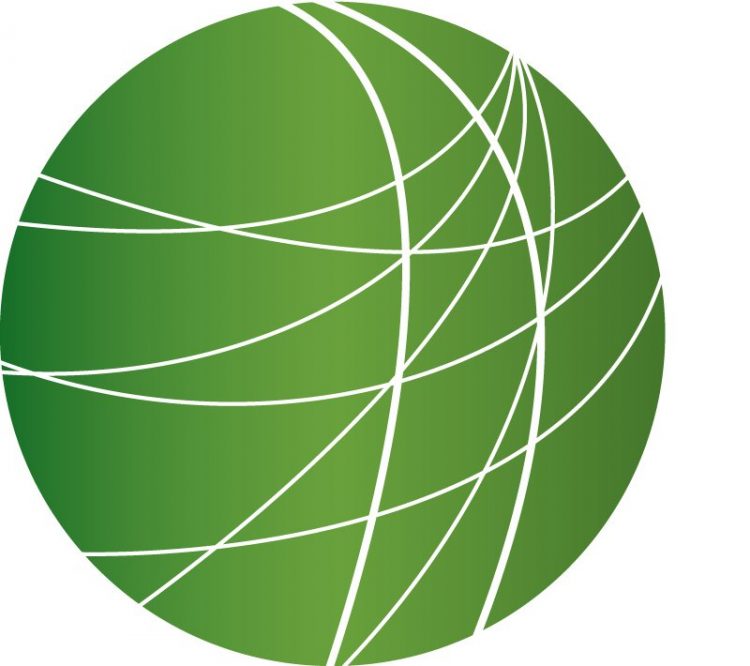 The Chinese President responds to questions about human rights
An American teenager's detention in Kuwait continues as US officials refuse to let him back in the US
House Republicans and Democrats debate the Affordable Care Act
Media diversity groups express concern about FCC approval of Comcast's proposed acquisition of NBC
Demonstrators in Mexico decry the recent murders of two women activists in Ciudad Juarez
Journalist, poet and rabble-rouser, John Ross, dies at 72
HEADLINES
Regulators point to faulty equipment as cause of Upper Big Branch mine explosion
Federal regulators met with the families of the victims of the Upper Big Branch mine disaster in West Virginia last night.  They blamed the explosion that left 29 people dead on faulty equipment.  According to NPR, officials told attendees that if the mine had met federal safety standards, the explosion would not have happened.  The full report will be released within 90 days.  Massey Energy, the owner of the mine, is scheduled to issue its own investigation results on Friday.
High Court says no to DC same-sex marriage appeal
The US Supreme Court has declined to hear an appeal of the Washington, DC law legalizing same-sex marriage.  This likely exhausts all legal avenues aimed at overturning the law.  Opponents have indicated they will seek intervention by the US Congress.
Preliminary results show overwhelming victory for South Sudan independence referendum
In South Sudan, preliminary results from the independence referendum indicate passage by a large margin.  Reuters reports that about 99% voted in favor of independence from the North. Head EU observer Veronique de Keyser.
"The headline of our preliminary statement is: 'Peaceful, credible voting process with overwhelming turnout mark Southern Sudan referendum."
Audio from Voice of America. Final results are expected by mid February.
Arab nations look to UN Security Council to halt Israeli settlements
Several Arab nations have introduced a resolution to the UN Security Council saying continued Israeli settlement construction is hampering the peace process. This comes after Israel announced plans this weekend to build 1400 apartments in East Jerusalem.
In Gaza, a fresh agreement between Hamas and smaller armed resistance factions to halt homemade rocket fire into Israel is in jeopardy.  After an unknown group launched a rocket into Israel earlier this week, an Israeli tank killed a Palestinian along the border. FSRN's Rami Almeghari reports.
Border skirmishes between Israeli military forces and Palestinian factions in Gaza have become the norm over the last six months.  This has increased fears that another large-scale Israeli military attack on Gaza could happen at any time.  In an effort to ease tensions, Hamas recently came to an agreement with Gaza-based armed factions on a unilateral ceasefire with Israel.
But the agreement is not holding. Mokhaimar Abu Se'da is a Gaza-based political analyst. He says continued homemade rockets from Gaza is an embarrassment to Hamas.
"It seems to me that Hamas will have do much better than it has done in the past few weeks to try to enforce the ceasefire and basically try to convince all Palestinian parties that it is in the interest of the Palestinians, and not to give Israel the excuses to attack the Gaza Strip."
Rami Almeghari, FSRN, Gaza.
Tunisia frees all political prisoners
The new Tunisian government has released all political prisoners.  The new Regional Development Minister of the coalition government told Reuters this includes members of an Islamist group banned in the country.  Protesters in Tunisia have not been placated by the formation of the new government.  More than 100 people have been killed in protests over the past month, at least 70 shot by security forces.
FEATURES
The Chinese President responds to questions about human rights
Chinese President Hu Jintao met with Obama administration officials today, part of a 4-day visit to the US that includes a state dinner tonight at the White House. During a press briefing today, President Obama announced the two countries are expanding trade, including $45 billion in export deals that could create more than 230,000 US jobs. Obama said the two countries are working on a renewable energy project and to reduce greenhouse gases.  And, they discussed human rights:
"So, today, we've agreed to move ahead with our formal dialogue on human rights. We've agreed to new exchanges to advance the rule of law. And even as we, the United States, recognize that Tibet is part of the People's Republic of China, the United States continues to support further dialogue between the government of China and the representatives of the Dalai Lama to resolve concerns and differences, including the preservation of the religious and cultural identity of the Tibetan people."
Human rights groups want Western officials to take a stronger stance against abuses, like China's high number of executions and the detention and imprisonment of dissidents. Speaking through a translator, President Hu said each of the 8 times he has spoken with the US President they've discussed human rights:
"China is always committed to the protection and promotion of human rights. And in the course of human rights, China has also made enormous progress, recognized widely in the world. China recognizes and also respects the universality of human rights. And at the same time, we do believe that we also need to take into account the different and national circumstances when it comes to the universal value of human rights.
China is a developing country with a huge population, and also a developing country in a crucial stage of reform.  In this context, China still faces many challenges in economic and social development.  And a lot still needs to be done in China, in terms of human rights."
Presidents Hu and Obama both described their human rights conversations as "candid," but Obama did say that despite differences, engagement can continue in other areas. Hu is meeting with Republican and Democratic lawmakers on Thursday, and then flies to Chicago to meet with business representatives.
An American teenager's detention in Kuwait continues as US officials refuse to let him back in the US
Lawyers for an American teenager detained in Kuwait continue to press for his safe return to the United States. Gulet Mohamed has now been in custody for a month and his relatives and lawyers say he's been beaten by Kuwaiti authorities and interrogated by the FBI. He tried to fly home this week, but us officials have his name on a no-fly list. A hearing on Thursday in a District Court in Virginia could decide his fate. Gadeir Abbas is a Staff Attorney with the Council on American-Islamic Relations, and represents Mohamed.
House Republicans and Democrats debate the Affordable Care Act
Today House members once again debated health care reform, as Republicans, like Trey Gowdy of South Carolina pushed for repeal of the Affordable Care Act:
"The Constitution of the United States has limits.  And surly one of those limits must be that Congress cannot compel a private citizen to engage in a private commercial transaction."
Democrats pushed back, arguing that Republicans are not being honest about the impact of repeal.  Virginia Representative Bobby Scott:
"We need to talk about what going to happen to those under 26 that are now able to stay on their parent's policies.  Repeal will kick them off of those policies.  We need to talk about what going to happen to those with pre-existing conditions.  We need to talk about what's happening to those who can now get checkups and annual… annual checkups and preventive care with no co-pays and deductibles."
Rep. John Tierney of Massachusetts called the Republican led repeal effort fruitless:
"Instead of working together and building on the work that's been done and the progress that's been made, we find ourselves here today debating and voting on a bill, which while it may pass the House, most certainly will never become law.  Nor should it."
Research released today by the progressive group People for the American Way shows the impact of the Citizens United ruling on the repeal effort. The group found that industry opponents of health care reform contributed more than $100 million in the 36 November Congressional races where A House member who voted for the bill lost their seats.
Media diversity groups express concern about FCC approval of Comcast's proposed acquisition of NBC
In a 4 to 1 vote, the Federal Communications Commission approved Internet and cable provider Comcast's acquisition of NBC Universal.   Some media diversity groups oppose the merger, saying it will lead to more media concentration.  Critics also say the deal will decrease competition and drive up costs.  For more we go to Andrew Jay Schwartzman, Policy Director of media access project.
Demonstrators in Mexico decry the recent murders of two women activists in Ciudad Juarez
In Ciudad Juarez, Mexico, a 16 year old girl was found dead yesterday with marks of sexual abuse. She's the latest victim in a long-running string of unsolved rape-murders.  The murder follows demonstrations last weekend to protest the climate of impunity surrounding hundreds of cases of murdered women. While these so-called "femicides" have been occurring in the state of Chihuahua since the mid '90s, what sparked this weekend's demonstrations were the recent murders of 2 women who were known for their activism on femicide cases. Shannon Young has more.
Journalist, poet and rabble-rouser John Ross dies at 72
Journalist, author and "rabble rouser," John Ross died Monday of liver cancer. Ross spent decades covering indigenous rights and social justice issues in Mexico, often living for many years with the communities he covered. He wrote several books about the Zapatista movement, including Rebellion From the Roots, and won the Upton Sinclair and American Book Awards. Last year, he told Democracy Now about what happened in the weeks following Mexico's devastating 8.1 magnitude earthquake in 1985, before he permanently took up residence in Mexico City.
"I arrived one week after the earthquake, on September 26th, and settled into an old creepy hotel in the Centro Historico, where I still live, and became part of a movement of earthquake victims, damnificados, that organized a movement from which the civil society resurged in Mexico, very resurgent civil society. That movement evolved from the individual buildings. Each building was an organization unto itself. Each block was an organization. Each neighborhood was an organization. Within three weeks, we had put 100,000 people in front of the Mexican White House, Los Pinos.  And with that pressure from down below, replacement housing precisely where the housing had come down—30,000 people were killed, over 10,000 buildings damaged, 1,000 came down—but replacement housing was built exactly where it had come down due to the pressure from down below. And that movement of damnificados, that movement of earthquake victims, very quickly translated into political terms."
Ross first visited Mexico in the 1950s with a group of Beat poets; over the years he published his own work and when he joined the Pacific News Service in the 80's he took on the title "investigative poet."  In an obituary in The Nation, John Nichols described Ross as a "speak-truth-to-power" reporter who "repeatedly risked his life to tell great stories and to demand that political and economic elites respond." Ross died Monday in Mexico City at the age of 72.