Newscast for Monday, February 7, 2011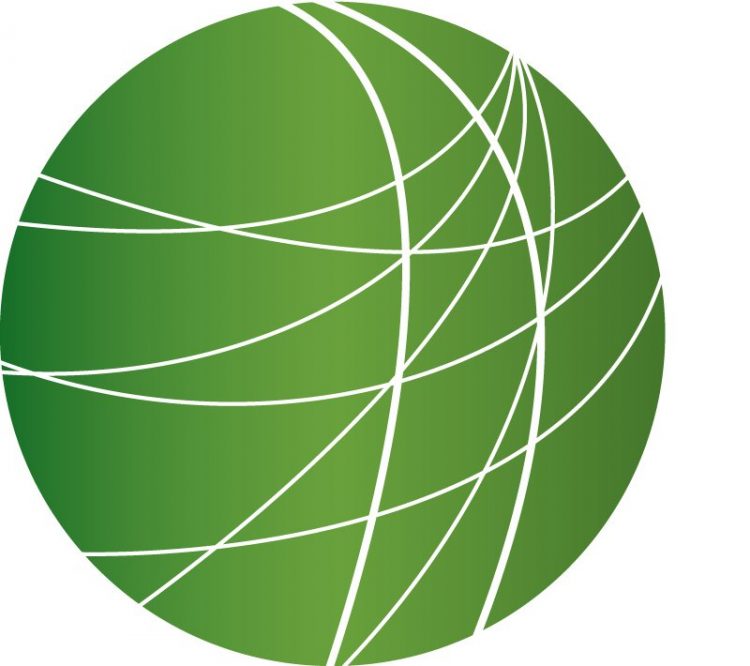 The Egyptian regime's ongoing crackdown on demonstrators, activists and journalists
Palestinians continue Egypt solidarity protests in the West Bank, despite assaults by Security forces
Sudan's referendum shows 99% favor independence for the south
TSA workers win some collective bargaining rights
Growing opposition to the proposed US-Canada tar sands oil project
HEADLINES
Department of Energy to fast track wind farm permits
The Department of Energy announced a 50 million dollar initiative to quickly approve leases for offshore wind farm development along the US east coast. The program will speed up environmental reviews of four sites that are 10 to 20 miles off of mid-Atlantic beaches in Virginia, Maryland, Delaware and New Jersey.
Aristide gets passport; Preval to stay put for extra three months
According to Agence France Press, Haitian officials have issued a passport to former President Jean Bertrand Aristide, paving the way for his return for the first time since he was forced to leave the country in 2004. And Haiti's current President will stay in office an extra three months, despite today's official expiration of his term. According to his Chief of Staff, President Rene Preval will not name a temporary successor,  but will remain until May 14th. A presidential run-off vote between Mirlande Manigat and Michel Martelly is scheduled for March 20th.
Cross border fighting continues between Thailand and Cambodia
Fighting over a 900 year old temple continued along the border between Thailand and Cambodia today. Ron Corben reports from Bangkok.
In a statement to the United Nations, Thai Prime Minister Abhisit Vejjajiva "categorically rejected" Thailand's troops started the fire fights that began last Friday. Mr. Abhisit, said Thailand had acted in self defence calling the Cambodian attacks blatant violations of Thai sovereignty. Panitan Wattanayagorn is the Thai Government spokesman.
"We have instructed the military to respond only when attacked to specific military targets."
Cambodian Prime Minister Hun Sen earlier said Monday he wanted UN peacekeepers sent to the region. Over 15,000 Thais have been relocated from the border. The Cambodian government says part of the temple, a UNESCO World Heritage site, has been damaged. Both sides blame each other for the fighting but independent confirmation of the attacks is limited due restricted access to the region. In 1962 the International Court of Justice ruled the Preah Vihear temple belonged to Cambodia. But the surrounding areas remain in dispute. Clashes have increased since 2008 after the temple was granted World Heritage listing. Ron Corben, FSRN, Bangkok.
Protests across Bangladesh
In Bangladesh, a general strike over escalating prices shuttered schools and businesses today. The shut down was called by the Bangladesh Nationalist Party, or BNP, who accuse the government of failing to control the financial market. Prime Minister Sheikh Hasina denies responsibility for a recent market crash. According to al Jazeera, some 10 thousand riot police are firing tear gas and arresting people  in a number of cities country.
FEATURES
The Egyptian regime's ongoing crackdown on demonstrators, activists and journalists
Thousands of people continue to demonstrate in Cairo's Tahrir square, as Egypt's political unrest enters its third week. Over the weekend the Mubarak regime met with members of opposition groups, including a representative for Mohamed El Baradei and members of Muslim Brotherhood. Today, the government announced it would increase salaries and pensions for public sector employees. But the protestors continue to demand that Mubarak step down immediately. Among the demonstrators in Cairo today, hundreds marched to remember Ahmed Mahmoud who worked for the State-owned newspaper al-Taawun. He was shot dead on January 29th, allegedly by a security forces sniper. Egypt's new Vice President Omar Suleiman continues to deny that pro-Mubarak forces or supporters were responsible for the deaths of protestors. He was interviewed by ABC's Christiane Amanpour.
Suleiman: we will not use any violence against the (demonstrators) but we will ask them to come home. And we will ask their parents to ask them to come home. We will ask them to go home but we will not push them."
ABC:  never?
Suleiman: never. No way. No way. And i hope that they will recognize that they are not doing well for their country.
Despite these pledges, authorities continue a crackdown on journalists. Al Jazeera correspondent Ayman Mohyeldin was one of several reporters targeted today. He said he was held and interrogated for about nine hours before being released.
"I had everything taken off me, I was handcuffed with plastic wire, I was blindfolded and I was made to sit on the pavement for about five hours or so, with several other people, including other journalists who were there as well as several other people who were and over the nine hours that I was essentially in custody I was interrogated few times, I was asked by people who I worked for, what I did, and then they started asking me slightly more intimidating questions, like what did I think of the protests, what do I think of what the military was doing, who was I with."
Human rights groups are raising concerns about these abuses, along with ongoing deaths, detentions and mistreatment of employees of both Amnesty International and Human Rights Watch were detained last week, along with many Egyptian rights defenders. To find out the latest on the ongoing arrest of protestors, activists and journalists we're joined by James Lynch, Middle East specialist with Amnesty International. He was in Cairo last week as part of an Amnesty fact finding team. After the interview, FSRN confirmed that Google executive Wael Ghonim was released from detention by Egyptian authorities today. In a brief interview with the independent media outlet ONTV, Ghonim gave his condolences to the families of those who died in the protests, and said those in the streets are the real heroes.
Palestinians continue Egypt solidarity protests in the West Bank, despite assaults by Security forces
The protests, first in Tunisia and now in Egypt have served as inspiration for other demonstrations around the Arab world including in Yemen and Jordan. For several days Palestinians have been gathering in West Bank cities in solidarity with the pro-democracy protesters in Egypt; defying orders by Palestinian security forces banning such rallies, FSRN Ghassan Bannoura has this story.
Sudan's referendum shows 99% favor independence for the south
Sudanese election officials announced today that final results in the recent independence referendum in South Sudan are nearly unanimous. Almost 99 percent of voters support independence from the North. North Sudanese President Omar al-Bashir said on state TV that he accepts the results and is committed to "good relations based on cooperation." South Sudanese government Minister Ganang Diing Akuong acknowledges the challenges ahead for the new nation:
"The government is well aware of the difficulties that we will face as a new country which is going to be very challenging to try to rebuild the economy that has not been existing actually, fifty years without anything in the south."
A constitution for the new nation will be drafted in the next six months, ahead of a July Independence Day. Despite President al Bashir's public acceptance of the South's independence, economic and political ties between the two nations remain tenuous. Southern Sudan, while rich in oil resources, is dependent on pipelines through the North. Meanwhile, more than 20 thousand people from South Sudan remain stranded near Khartoum, awaiting transportation home. They have no sanitation services or access to medical care and are sleeping in the open. Human rights groups are calling for an agreement between the north and south that will formalize citizenship for many Sudanese who are stranded on either side of the dividing line. Also in Sudan, fighting continues to drive families of their homes in Darfur. According to Doctors Without Borders, violence in the last two weeks sent another 500 families fleeing for safety. President al Bashir remains under a warrant from the International Criminal Court on charges of war crimes in Darfur. And more than 50 people died in recent days during fighting within military ranks when soldiers from the northern army stationed in the south refused to relocate. Eleven civilians were killed during the mutiny during which soldiers refused to relinquish their weapons despite the 2005 Comprehensive Peace Agreement that ordered them to do so the same accord that called for the recent independence vote.
TSA workers win some collective bargaining rights
After nearly a decade of negotiations, the head of the Transportation Security Administration is ushering in the unionization of more than 40,000 government workers deemed the first line of defense in air travel. TSA workers will be granted some collective bargaining rights, but Republicans, largely opposed to unions, are trying to block the deal. FSRN'S DC Editor, Leigh Ann Caldwell, spoke with John Gage, President of the American Federation of Government Employees, the union likely to represent TSA workers.
Growing opposition to the proposed US-Canada tar sands oil project
Over the weekend, the Washington Post endorsed a $12 billion pipeline project that would transport oil from Canada's Tar Sands to the U.S. This follows a meeting on Friday at the White House between President Obama and Canadian Prime Minister Steven Harper, who's been pushing the U.S. to approve the deal. But a growing number of groups and people are opposing the controversial Keystone XL project. Some cite environmental concerns from tar sands oil production. Others say pipeline construction will harm the environment. And some say the U.S. should be investing in clean energy projects instead. Michael Lawson has more.