Newscast for Friday, November 4, 2011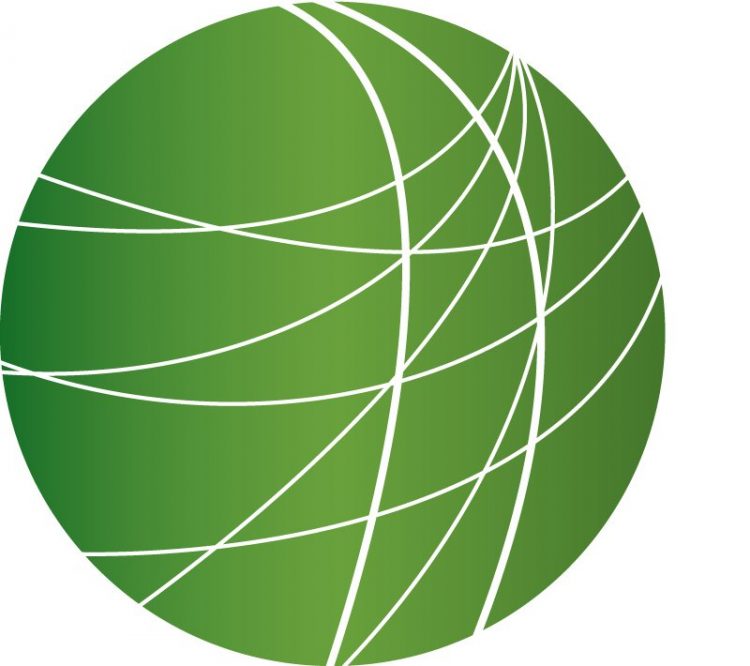 Unemployment lowers in US, but joblessness rates still far from recovery
Educators use Occupy movement to empower students, defend public education
Alternative G20 in Nice calls for fundamental changes to financial system
Ortega favored for re-election in Nicaraguan vote
HEADLINES
Israel intercepts Gaza-bound aid flotilla
The Israeli navy boarded two Gaza Strip-bound aid boats in international waters earlier today.  It was the second time in the past year that activists attempted to break Israel's maritime blockade of the Palestinian territory.  FSRN's Jillian Kestler-D'Amours has the story from Israel.
The Israeli navy took control of a Canadian and an Irish boat some 50 kilometers from the coast of Gaza.  Twenty-seven passengers were on-board.  The boats set off from Turkey on Wednesday with $30,000 worth of medicine and other supplies.
Dubbed "Freedom Waves," the most recent aid convoy was part of the Gaza Freedom Flotilla movement, which aims to challenge the Israeli blockade of the Gaza Strip.  Ben Lorber is a spokesperson with the group:
"Both of the boats have been boarded by the IDF.  The Irish boat, the Saoirse, the activists have been removed from the boat and they're currently in IDF custody and they're being feared on an IDF boat to the port of Ashdod.  And they're going to get to Ashdod and they're going to spend the night in an Israeli prison."
The Israeli military reported that no injuries were sustained during the boarding of the boats.  Earlier this week, Israel offered to allow the flotilla to dock in Egypt and off-load their cargo there for transfer to Gaza.
In May 2010, nine Turkish activists were killed when the Israeli navy boarded a previous Gaza Freedom Flotilla.  Jillian Kestler-D'Amours, FSRN, Jerusalem.
Protests as Greek no-confidence vote anticipated
Leaders of the world's biggest economies are struggling to calm the European debt crisis at a meeting of the Group of 20 in Cannes.  But whether the rescue package hammered out in Brussels last week will go forward largely hinges on a dramatic political showdown in Greece.  FSRN's Liam Moriarty reports.
Thousands of protesters waving red and white flags and chanting anti-austerity slogans gathered outside the Greek Parliament in Athens.  They listened to speakers, waiting to hear the results of a confidence vote on Prime Minister George Papandreou and his Socialist government.
Papandreou's call earlier this week for a public referendum on Greece remaining in the Eurozone triggered a crisis in the government, with even some members of his own party calling on him to resign.  He soon reversed himself, saying that a pledge of opposition-party support for the rescue package made a referendum unnecessary.
If the Greek government falls, there are calls to form a national unity government with the opposition New Democracy party.  Another option would be to install a non-political caretaker government to manage things until a new election could be held.
The chaos in Greece's government is cranking up the pressure on already-jittery Eurozone officials trying to prevent an outright Greek default.  An 8 billion euro chunk of aid – scheduled to be sent next week – is being withheld until the dust settled in Athens.  If that payment is not made, Greek officials say 700,000 public workers and more than 2  million pensioners won't get paid at the end of the month.  Liam Moriarty, FSRN.
CIA changes drone rules
The CIA is changing the rules governing unmanned drone air strikes.  The Wall Street Journal quotes unnamed US officials as saying, "The bar has been raised."  Under the changes, the State Department will have a greater hand in deciding on targets, some advance notice of strikes will be given to the Pakistani government, and drone attacks will stop when Pakistani officials are in the US.  Changes have been made in drone policies in other countries as well.
Corzine out, investigators in at MF Global
Former New Jersey Governor and Senator Jon Corzine today resigned from his post as head of troubled investment firm MF Global. The firm filed for bankruptcy on Monday and soon after the SEC, the Commodities Futures Trading Commission and the FBI all launched investigations, looking for more than $600 million dollars in missing money.  The company reportedly invested heavily in European debt, and lost. Bloomberg reports MF Global's bankruptcy is the 8th largest in US history.
Credit Unions gear up for Bank Transfer Day
As occupations continue to hold space in city parks around the country, activists are calling on their fellow 99%ers to pull their money out of commercial banks on Bank Transfer Day, scheduled for tomorrow.  FSRN's Sue Hilderbrand reports from California.
In the small town of Chico, in the Sacramento Valley, both occupiers and credit unions are riding the wave of national anger towards corporate financial institutions.  On the eve of national Bank Transfer Day, Chico activist Robert Trausch is urging people to rethink where they keep their money.
"We are calling on people to go to the larger banks and take their money out and put them into local credit unions because the credit unions are owned by the people."
Even before this call to action, credit unions have seen a surge in activity.  The Credit Union National Association reports 650 thousand new customers in October alone.  The surge coincided with the Occupy Protests, as well as Bank of America, JP Morgan Chase and Wells Fargo announcing new debit card fees – fees they have since abandoned.  Those new transfers are estimated at 4 and a half billion dollars.
Joe Kelly is President and CEO of Star Community Credit Union in Chico.
"The movement has been gaining momentum for the past month, that debit card fee was just the straw that broke the camel's back."
Hoping to capitalize on the day, Kelly says he plans to open the doors on Saturday, a rare event.  He believes the movement will continue long past November 5th.  Sue Hilderbrand, FSRN, Chico.
FEATURES
Unemployment lowers in US, but joblessness rates still far from recovery
October jobs data released Friday shows the official U.S. unemployment dropped to 9 percent, with a net gain of 80,000 jobs last month. The larger unemployment rate rises to just over 16 percent when taking into consideration those who are available for full time work but have had to take part-time positions or those that have stopped looking for a job. But the gains in fighting joblessness are far below the 250,000 jobs per month economists estimate are necessary to return to a healthy economy. The Census Bureau also began its roll-out of additional measures to calculate poverty. As Michael Lawson reports, a lack of jobs isn't the only thing driving higher poverty rates.
Educators use Occupy movement to empower students, defend public education
An unequal financial system that contributes to poverty and joblessness is an ongoing focus of the Occupy movement across the country. But so far little attention has been paid to educators who have used the movement to empower students and defend public education. Community News Production Institute reporter Jaisal Noor brings us the story from New York.
Alternative G20 in Nice calls for fundamental changes to financial system
Leaders from the Group of 20 wrapped up their meeting in Cannes, France today with discussions dominated by ways to address the Eurozone crisis. Some items included talk of a financial transaction tax, more funds for the IMF and measures to protect the rest of the Eurozone from troubled economies such as Greece and Italy.
According to Reuters, 12,000 extra police were deployed around the G20 summit to clamp down on dissent. Protesters instead set up what they called an 'alternative G20' just north in Nice.
We're joined on the phone by one of organizers of the week's events. Nathalie Pere-marzano is the director of the center for research and information for development, a coalition of NGO's taking a lead in the summit in Nice.
Participants in Nice also drew attention this week to the offshore tax havens in nearby Monaco. But heading to foreign soil isn't the only way for businesses to avoid taxes. In the United States, a new report has found that Twenty-eight percent of the most profitable companies in the United States paid no federal income tax in at least one out of the past three years.  And 30 had a negative tax liability – meaning they potentially made money off US taxpayers. The report is from Citizens for Tax Justice and the Institute on Taxation and Economic Policy.
The companies were able to take advantage of legal corporate tax loopholes, often lowering rates to below what average Americans pay.
The 280 companies examined in the report received more than $220 billion in tax subsidies.  Ten defense contractors had their overall tax rate drop nearly 50 percent since 2008.  The top four industries to benefit, according to the report, were financial services, oil and gas companies, utilities and telecommunications.
Ortega favored for re-election in Nicaraguan vote
On Sunday the Nicaraguan people will elect their president, vice president and legislators from a slate of five parties. All the polls show the current president, Daniel Ortega of the Sandinista party, with nearly twice as many votes as his nearest challenger.  But his candidacy is not without controversy.  Nan McCurdy has more.