January 19, 2012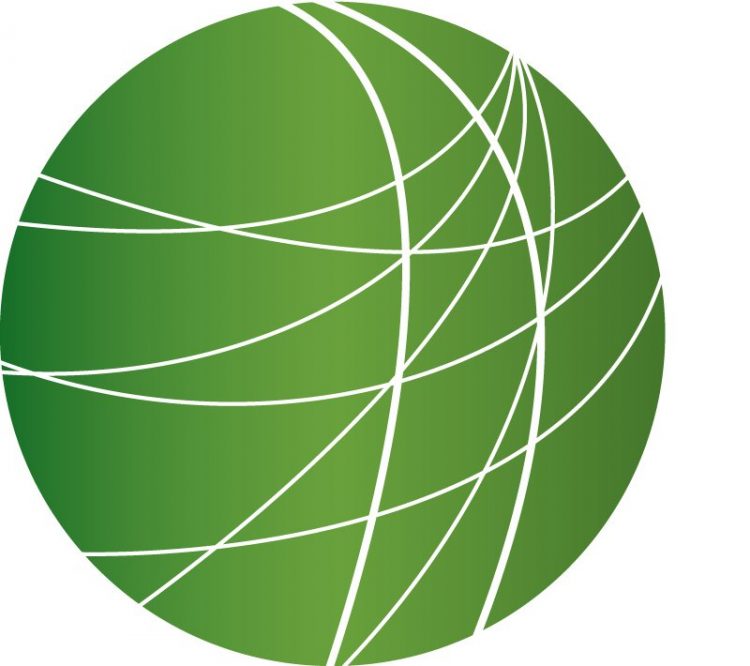 With Keystone XL Pipeline permit denied, environmental groups, indigenous communities vow to fight future plans
In South Carolina, deep cuts to mental health services leave communities struggling
Indian government considers making medicine free to patients
HEADLINES
NY group sues for Occupy the Courts permit
A New York activist group has filed a lawsuit after they were denied a permit to protest tomorrow at a Manhattan Court.  Move to Amend is the organizer of the "Occupy the Courts" actions planned to mark the two-year anniversary of the Citizens United Supreme Court decision.  The group says permits were also denied in Bryson City, North Carolina and Ft. Meyers, Florida. The Ft. Meyers group has since been granted permission to hold an event. Move to Amend estimates there will be 120 actions nation-wide.
Four Houston men indicted for federal hate crimes
Today, four Houston men were charged under the 2009 Matthew Shepard Hate Crimes Prevention Act. The charges stem from an attack on a black man waiting at a bus stop. One of the men allegedly used racial slurs during the attack, and three of the four had tattoos affiliating them with white supremacist groups. According to the Houston Chronicle, the men were locally charged with misdemeanor assault, but if convicted under the Hate Crimes Act, they could face 10 years in jail.
ACLU file lawsuit over LA prison conditions
The American Civil Liberties Union has filed suit against the LA Sheriff's Department for failing to stop excessive abuse of inmates in county jails. FSRN's Leilani Albano reports from Southern California.
Wednesday's lawsuit says that the LA Sheriff's Department failed to stop a "pattern of deputy-on-inmate abuse" that stems back decades. The allegations include smashing inmates' heads against concrete walls, deputies joining in on large-scale altercations with prisoners – sometimes while inmates are handcuffed, as well as inappropriately using pepper spray in the jails.
Peter Eliasberg, Legal Director of the ACLU of Southern California, says the suit demands that the Sheriff's department implement several changes.
"We need proper policies, proper training on those policies – more supervision by higher-level people.  I mean, we've had commanders tell us basically the deputies run the jails.  That's not the way it should be."
The civil rights organization is also looking for better discipline of deputies and improved reporting and investigations into use of force. Leilani Albano, FSRN, Los Angeles.
Chicago passes protest limitations ahead of NATO and G8 summits
In Chicago, City Council members passed a revised ordinance governing public assemblies and protests in preparation for the NATO and G8 summits in May. FSRN's Lisa Matuska has more.
The final ordinance was scaled down from Mayor Rahm Emanuel's original proposal. Increased fines for resisting a police officer were dropped, but a minimum fine for violations of parade restrictions did increase from 25 to 200 dollars.  Language that required prior approval of all parade signs and banners changed as well. Now protesters must receive approval for signs and banners that require two or more people to carry them. Even with these changes on the table, individuals and groups filled City Hall Wednesday, staging mock arrests outside the chambers and chanting slogans to voice their continued opposition. The main organizing group, calling themselves the "Coalition Against the NATO/G8 War and Poverty Agenda," has received a permit to stage a rally and march right next meeting venue.  Lisa Matuska, FSRN, Chicago.
Pentagon pledges new initiative to fight sexual assault in military
The Pentagon has announced several new initiatives designed to combat sexual assault in the military. Secretary of Defense Leon Panetta spoke to reporters.
"The number of sexual assaults in the military is unacceptable. Last year 3191 reports of sexual assault came in. But I have to tell you that because we assume that this is a very underreported crime, the estimate is that the actual number is closer to 19,000."
Panetta said the Defense Department is changing its policy to require that victim advocates receive accreditation that is in line with national standards. The military will open up support services to military spouses and civilian contractors.  Panetta also promised to increase funding for investigator and advocate training, as well as assess how officers can be better trained to respond to sexual assault claims.
New protest group forms ahead of Russian elections
In Russia, protest leaders have organized a formal group called the League of Voters to carry out new actions protesting the allegedly rigged parliamentary elections in early December. The group is also trying to prevent corruption in the upcoming presidential elections in March. For FSRN, Ekaterina Danilova reports.
Well-known writers, journalists and musicians founded the League of Voters as non-political organization. They say they will not unite with any party and that their aim is to promote honest elections. Leonid Parfonov is a famous television presenter and a leader of the new organization. He says the federal government entirely controls the television channels and distributes PR instead of news. At a press conference Wednesday, Profonov said changing this situation is a major aim of the new group.
"The authorities themselves admit that there is a problem. They timidly and inconsistently say something about creating public television. So, in general, the enemy is understood, we must fight, but we won't realize victory quickly because we slept for a long time."
The organizers of the League are preparing a new protest action on the 4th of February.  There, they plan a mass procession through the center of Moscow.  Ekaterina Danilova, FSRN, Russia.
FEATURES
With Keystone XL Pipeline permit denied, environmental groups, indigenous communities vow to fight future plans
Environmental and indigenous rights advocates are celebrating President Obama's decision to reject the permit for the Keystone XL pipeline, which would have pumped crude oil from the Alberta tar sands down to refineries in Texas. The president cited the "rushed and arbitrary deadline" and the environmentally sensitive route as the reasons for his decision. But both oil industry heads and activists said the project could still be reconsidered.
FSRN's Alice Ollstein has the story, in Washington, D.C.
In South Carolina, deep cuts to mental health services leave communities struggling
As voters in South Carolina get ready to head to the polls on Saturday, the field for candidates in the GOP primary race is narrowing. Today, Texas Governor Rick Perry said he was suspending his campaign. That leaves Ron Paul, Rick Santorum, Newt Gingrich and Mitt Romney as the four candidates leading in most South Carolina news polls.
As the campaigns kick into high gear, with expensive TV advertisements and bitter attacks, issues important to state residents are often overlooked.
The state's official unemployment rate is 9.9 percent, higher than the national average, and funding cuts have hit social programs hard. One area affected by deep cuts is the state's budget for mental health services. From 2009 to 2012, South Carolina cut nearly 40 percent from mental health funding, the largest such decrease by any state in the country.
For more on how it's affecting local communities in South Carolina, we go to Greenville to speak with Kelly Troyer, advocacy director with the local chapter of the National Alliance on Mental Illness. We'll also be joined by Bill Lindsey, state executive director for the NAMI from the capitol, Columbia.
Indian government considers making medicine free to patients
The Indian government is considering rolling out a "free-medicine-to-all" scheme through public hospitals and health facilities across the country. Medicines account for 50-80 percent of health care costs, according to a recent government planning commission. This often forces poor, rural residents to go into debt.
During the next five years, the government will spend $5 billion to implement the scheme. The program is being piloted in several states, including Rajasthan where FSRN reporter Jasvinder Sehgal files this report.
In Florida, bill to privatize control of reclaimed water advances in House
In Florida, a House subcommittee advanced a bill this week that would shift control of reclaimed water away from water management districts and into the hands of utilities. While supporters say localities should have more say about how reclaimed water is used, opponents want the state to continue protecting this public resource. From WMNF in Tampa, Janelle Irwin reports.