January 18, 2012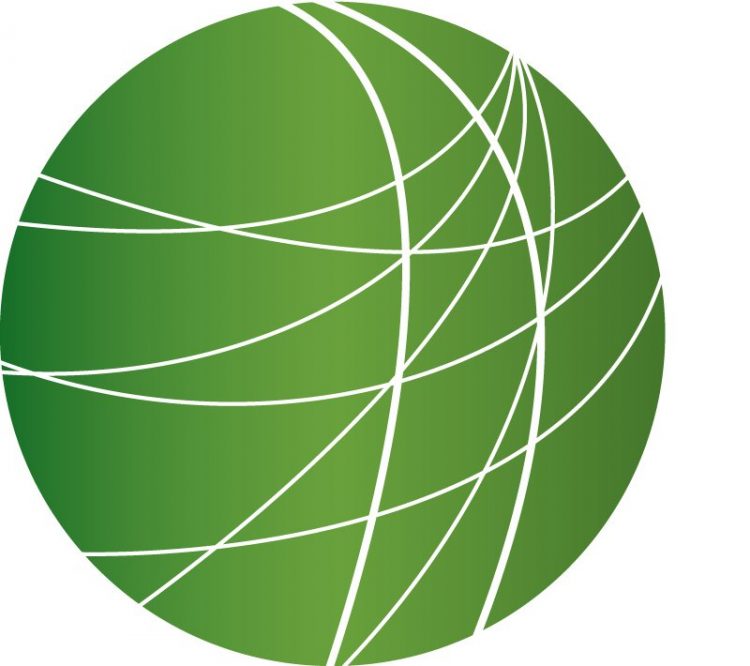 Congress reassesses anti-piracy legislation as opposition spreads online
DHS hired contractors to monitor social networking sites, blogs, government documents show
Wisconsin residents submit petition to force recall election of Governor Walker
HEADLINES
Keystone XL pipeline application permit denied
The White House has denied TransCanada's permit application for the controversial Keystone XL pipeline project. The pipeline would have transported crude oil from Canada's Tar Sands to Gulf Coast refineries in Texas. The proposal sparked protests in both Canada and in the US. Environmental groups say the method used to extract oil from the tar sands is one of the dirtiest ways to generate energy. In November, the State Department requested an assessment of alternative routes for the pipeline in order to avoid an environmentally sensitive area in Nebraska. In December, Congress passed a provision which required a decision on the pipeline proposal within 60 days. The State Department cited the deadline as insufficient time in which to assess "whether the project, in its current state, is in the national interest".
Western powers press for UN action on Syria
Anti-government protests continue in Syria, despite the rising death toll. Amateur video posted online shows demonstrators in Damascus welcoming Arab League monitors and carrying the orange-vested observers on their shoulders while shouting chants against President Bashar al-Assad. The authority of the monitors is limited and their presence has not halted the daily death tolls, which often reach into the double digits. Western powers have suggested the United Nations take a more active role in the dispute. UN Security Council member Russia has indicated it will block any resolution in favor of an armed United Nations intervention in Syria.
Policy makers meet in New York to discuss protection for civilians in conflict zones
Global policy makers are meeting in New York to discuss the challenges in preventing and halting violence. UN Radio's Jocelyne Sambira reports.
Delegates, policy experts and academics are meeting in New York to debate a political principle called the Responsibility to Protect or R2P. R2P, first introduced in 2001, is based on the principle that sovereign states and the international community have a responsibility to protect civilians from mass atrocity crimes. The United Nations has drawn on R2P to intervene in countries like Libya, where mass murders were taking place. UN Secretary-General Ban Ki-moon, who will attend the event, says the principle has helped save tens of thousands of lives. Jocelyne Sambira, United Nations.
New Supreme Court death penalty ruling
An Alabama Death Row inmate will have a second chance tp appeal his case following a ruling today from the US Supreme Court. The high court said Cory Maples' rights were violated because his attorneys, who had no previous experience in capital cases, did not provide adequate representation. The attorneys failed to inform Maples of their departure from the law firm contracted to represent him, which Maples argues, caused him to miss a filing deadline for an appeals process. The case will now head to a new hearing. The Supreme Court's ruling was 7-2, with Justices Scalia and Thomas in dissent.
Charlottesville City Council passes resolution calling for reduce military spending
The city council on Charlottesville has passed a local resolution calling on the federal government to re-direct military spending away from foreign ground and drone wars and towards domestic priorities. Brad Kutner reports from Richmond.
In a resolution passed in a 4 to 0 vote, Charlottesville's city council called for cuts to military spending and increased budgets for education, health, housing, and the environment. The text of the resolution cited public opinion polls which show support for a shift in spending toward domestic concerns and stated that even an 80% cut in military spending could keep America's armed forces the largest in the world. It calls on Congress and the president to end foreign ground and drone wars, avoid further international military conflicts in Iran, and invest in non-military industries, state and municipal governments, and renewable energy projects. Helena Cobbin, a local business owner, spoke before the standing room only crowd to explain her concerns for the US expanding is war efforts. "The biggest threat right now is that we'll get jack knifed into a war with Iran which would be a disaster for the people of Iran and the people of Charlottesville and the rest of the country". The movement behind this resolution began in September of last year at a local conference on the growth of the military-industrial complex. While it may only be a symbolic statement of local sentiment, the vote on the resolution was enough to pack the city council chamber with citizen supporters. Brad Kutner, FSRN, Richmond.
Aung San Suu Kyi to run for parliament in upcoming elections
Burmese pro-democracy leader Aung San Suu Kyi plans to run for a seat in parliament in Myanmar's upcoming election. The Nobel Peace laureate filed her candidacy paperwork today to run for one of the 48 available seats. The military junta which ruled Myanmar – also known as Burma – for decades handed power to a transitional government last March. The military, however, continues to hold significant power within the country's political system.
FEATURES
Congress reassesses anti-piracy legislation as opposition spreads online
Today, thousands of websites are protesting internet censorship in what's being billed as one the biggest online demonstrations in history. Wikipedia, WordPress and Mozilla are among the sites that went completely black, shutting down their normal content and replacing it with information about the controversial anti-piracy bills being considered in Congress. Following the widespread protests, the bill's sponsors have promised not to move forward on the bill until consensus is reached. But the Senate's version of SOPA—the Protect IP Act, or PIPA — may come up for a vote as soon as next week, despite at least one threat of a filibuster. FSRN's Alice Ollstein reports from Capitol Hill.
DHS hired contractors to monitor social networking sites, blogs, government documents show
New documents reveal that the Department of Homeland Security hired contractors to monitor the public on news sites, blogs and social networking sites. The Electronic Privacy Information Center obtained the information through a FOIA lawsuit. Homeland Security officials had previously said the program would assist the agency in "situational awareness" but also stated the information could be shared with "international partners and the private sector." A spokesperson told FSRN that the monitoring of social websites is consistent with the department's Privacy Impact Assessment, conducted in 2011.
For more, we're joined by Ginger McCall, Director of the Open Government Program at Electronic Privacy Information Center. She's been reviewing the documents.
You can find some of the documents obtained by EPIC here: http://epic.org/foia/epic-v-dhs-media-monitoring/
Wisconsin residents submit petition to force recall election of Governor Walker
Wisconsin voters seeking to recall Governor Scott Walker turned in more than a million signatures on Tuesday. That's nearly double the amount needed to trigger a recall election. From Madison, Wisconsin, FSRN's Molly Stentz reports.
Boycott campaign targets supporters of Israeli occupation in Palestinian territories
An attack by Israeli forces along the Gaza border today, left two people dead and two others wounded, according to the Associated Press. Gaza's Health Ministry said one of those killed was a 17-year-old and the victims were unarmed. Israel called them suspected militants. Meanwhile, a civil society movement in the region is gaining steam.
The Boycott, Divestment and Sanctions campaign is promoted by Palestinian civil society as a non-violent way to end the Israeli occupation of Palestinian territories.  Supporters of the campaign say they're having an impact, both globally and inside Israel, where the government is cracking down on its own citizens' support for the campaign. FSRN's Melinda Tuhus was recently in the West Bank and Israel and files this report.s to hold significant power within the country's political system.