February 22, 2012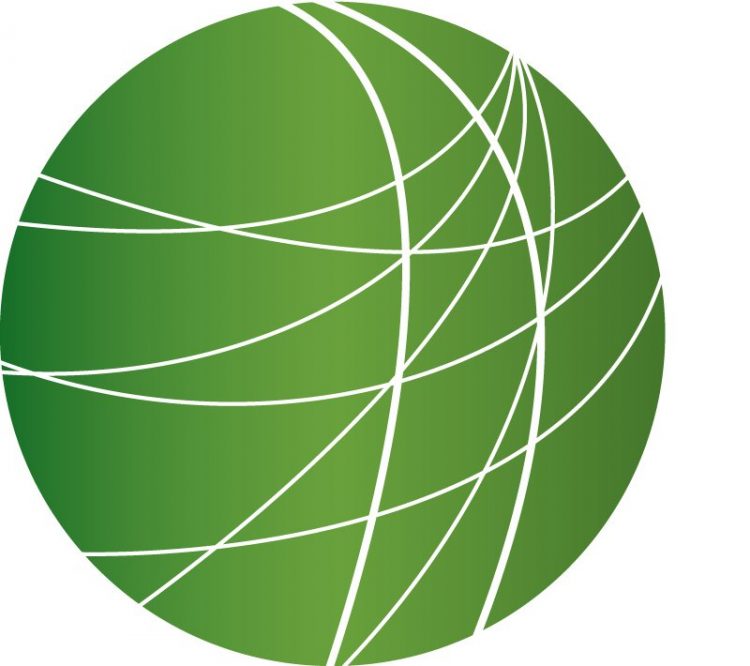 Syrian military steps up attacks on Homs, leaving dozens dead
Obama unveils plan to close tax loopholes and lower corporate rate
Thai journalist, Chiranuch Premchaiporn, to present final defense in online freedom case
In India, activists fight Dow Chemicals and Olympic Committee ahead of summer games
Drought and food crisis endangers tens of thousands of children in Chad
For A Revolutionary Black History Month with Mumia Abu-Jamal
HEADLINES
Violent protests in Afghanistan after US Quran burning
Protests continue today in Afghanistan, in response to news that copies of the Quran were burned on a US military base in the country.  International media report at least five people have been killed in clashes with security forces during the demonstrations.  The US says the books were burned unintentionally after being confiscated from the Bagram prison library.  The US Embassy in Kabul is reportedly on lock-down.
ACTA hits another roadblock in Europe
Bowing to public outcry over the Anti-Counterfeiting Trade Agreement or ACTA, the European Commission has referred the pact to Europe's highest court.  The E-U's top trade official says he wants to make sure ACTA doesn't violate European law and fundamental rights.  The move could delay a European vote on the treaty even further.  FSRN's Liam Moriarty has more.
EU Trade Commissioner Karel DeGucht says he's confident that ACTA does not pose a threat to free speech or artistic expression online.  But, he says …
"I welcome that people have voiced their concerns so actively, especially over the freedom of the internet.  And I also understand that there is uncertainty on what ACTA will really mean for these key issues at the end of the day."
DeGucht says he wants the European Court of Justice to cut through what he calls a "fog of uncertainty" and identify any potential areas of legitimate concern. If the Court were to find serious fault with the pact, that would put EU officials in a bind.  The US, Japan and several other countries, as well as 22 of the EU's 27 member states – have already signed off on the pact.  At this point it can't be changed.  That would leave the European Parliament to either ratify the agreement anyway, or shoot it down. The Parliament had planned to start debating ACTA next week.  Now, that's suspended until the European Court of Justice completes its review, which could take months.  Liam Moriarty, FSRN, Normandy, France.

Abkhaz President survives assassination attempt
The democratically elected President of Abkhazia, Alexander Ankvab, escaped an assassination attempt today.  Two of his bodyguards died in the bomb and gun attack on their convoy.  Abkhazia, Georgia's breakaway republic on the shores of the Black Sea, has been plagued by these attempts.  As MJ Riquelme reports for FSRN, the attack has many implications:
President Ankvab may not have been surprised by the attack today.  It was the sixth assassination attempt he's experienced in the last 7 years.  No one has ever been found guilty, and no one has been named in connection with today's attack.  Ankvab has made the fight against corruption one of the mainstays of his presidency.  Immediately after winning elections last August, he began a campaign against criminal groups that had allegedly infiltrated the government.  Most recently, he fired the whole state immigration service on grounds of corruption. Abkhazia is internationally considered part of Georgia, but considers itself an independent country.  Its stability is widely seen as a key factor in the stability of the Caucasus region.  Any further escalation in violence could lead to Russian intervention.  MJ Riquelme, FSRN, Tbilisi.
More deaths at Mexican massacre prison
Violence has once again broken out at a prison in northern Mexico. It's the same prison where a massacre over the weekend left dozens dead.  FSRN's Shannon Young has the latest.
Prison officials say twenty-two inmates were injured in a disturbance last night in the Apodaca penitentiary near the industrial city of Monterrey.  At least four of them sustained gunshot wounds. A fire broke out inside the prison yesterday as prisoners' families protested outside.  Some media reports indicated a pending transfer of 400 prisoners to other facilities, but so far only three have been confirmed. Relatives of inmates have been gathered outside of the prison gates since Sunday, when guards on duty allowed imprisoned Zetas to kill 44 alleged members of the Gulf Cartel housed in a separate unit. The 30 prisoners believed to have carried out the massacre were allowed to leave the facility. The massacre and subsequent developments have focused national attention on official corruption within Mexico's overcrowded prison system. Shannon Young, FSRN, Mexico.

Idaho governor signs bill to evict Occupy Boise
The Governor of Idaho signed a bill Tuesday to limit camping on state land.  The bill was specifically designed to allow eviction of Occupy Boise.  The group is currently encamped on a piece of state-owned property near the Idaho Capitol.  The new law gives protesters until 5pm Monday to vacate the property.  Occupy Boise has filed suit against the state, saying the new law violates their right to freedom of speech and assembly.
Chicago officials give power company ultimatum to clean up coal emissions
Local lawmakers in Chicago have issued an ultimatum to the owner of two coal-fired power plants in the city.  Midwest Generation must present a plan to improve emissions or face a city ordinance that could close the plants.  The company has until next week to present their plan. Residents of the largely Latino Little Village and Pilsen neighborhoods surrounding the plants have been protesting the pollution and health effects for years.  Residents of those neighborhoods have filed a new lawsuit against Midwest Generation, claiming the Fisk and Crawford Coal Plants have financially damaged the value of their homes, according to Fox News Latino.  The plaintiffs claim nearly 22,000 homes have been adversely affected by the pollution from the plants.
FEATURES
Syrian military steps up attacks on Homs, leaving dozens dead
In Syria, military shelling on the central city of Homs continued today, killing more than 80, according to local activists and media reports. Three journalists have also been killed, including Syrian videographer Rami al-Sayed, who friends and residents remembered for his bravery and for shedding light on the violence and attacks. The French government confirmed the identities of two Western journalists who were killed, Remi Ochlik, a photographer, and American Marie Colvin, who was working for Britain's Sunday Times. Human rights groups have warned of a humanitarian crisis in Homs, and The International Red Cross is calling for a daily cease fire in order to allow medical access to civilians. Many residents in Homs have been cut off from vital supplies and medicine since an attack by Syria's military stepped up nearly three weeks ago. Also today, an anti government demonstration took place in Hama. A video posted online by the Activist News Association, a Cairo-based group, showed crowds of people in the street waving the rebel flag. Activists also reported Syrian military helicopters with machine guns opening fire in the northern village of Ifis and government forces conducting raids in Damascus neighborhoods, setting up checkpoints and entering homes and shops. This week, US officials have suggested the possibility of aiding opposition forces more directly. Senator John McCain said the US should increase "assistance" to rebels, including the possibility of training. When asked today specifically about military intervention in Syria, White House Press Secretary Jay Carney said diplomatic measures would still be the priority.
"Right now, and I was asked this yesterday and I just want to make it clear that we do not believe that adding to the militarization of Syria is the right approach. We believe that the right approach is for the international community to speak with one voice to pressure Assad and get him to relinquish power and to cease the brutal assault on his own people."
On Friday, Tunisia is scheduled to host a conference on Syria for international delegates to discuss the situation. Last week, the UN General Assembly adopted a resolution condemning the "widespread and systematic" human rights violations in Syria.
Obama unveils plan to close tax loopholes and lower corporate rate
The Obama Administration unveiled a proposal Wednesday to lower the corporate tax rate, as an incentive to manufacturing and renewable energy companies. This would be balanced by closing dozens of loopholes and tax breaks, and according to the Treasury Department, would not add to the deficit. But some tax policy experts are concerned. They say that many corporations currently pay little or no taxes, and they will lobby hard in order to continue to do so. FSRN's Alice Ollstein has more, in Washington, D.C.
Thai journalist, Chiranuch Premchaiporn, to present final defense in online freedom case
Attacks on media workers continue across the globe, from targeted killings in Mexico and Pakistan to strict cybercrime laws in Angola and Thailand. The Committee to Protect Journalists annual Attacks on the Press report, released Tuesday, documents the risks faced by reporters worldwide. The report notes that innovations in technology have allowed journalists to break through censorship and to access a wider audience, such as during the uprisings across the Arab world in 2011, but that it also brings persecution and danger to journalists. In Thailand, a criminal case that pits the government's increasing crackdown on the media  with Internet freedom wrapped up a key phase this month. Chiranuch Premchaiporn, editor of the online new site Prachatai, faces years in prison after the government charged her with violating a Computer Crimes Act after criticisms of the monarchy were posted to the comment section of the news site. Premchaiporn was originally arrested in March 2009 and this month in Bangkok, the government finished presenting its case against her. In 2011, Premchaiporn was awarded the Courage in Journalism Award from the International Women's Media Foundation for her defense of online speech. At FSRN, we have followed her case during the past three years. For the latest, we go to Bangkok to speak with Premchaiporn.
In India, activists fight Dow Chemicals and Olympic Committee ahead of summer games
In India, criticism of the International Olympic Committee is growing ahead of this summer's games. Opponents want the committee to scrap the sponsorship of Dow Chemical Company. DOW bought Union Carbide, the company responsible for the 1984 Gas leak in the city of Bhopal that has killed an estimated  15,000-25,000 people. Some want the Indian Government to come out in opposition and others are recommending a boycott of the Olympics. FSRN's Jasvinder Sehgal reports.
Drought and food crisis endangers tens of thousands of children in Chad
Countries in the Sahel region of Africa are facing chronic drought, which human rights advocates say is causing a severe food crisis. In Chad, humanitarian experts estimate tens of thousands of children will experience malnutrition and hunger this year. For more, UN Radio's Derrick Mbatha spoke with Bruno Maes with the United Nations Children's Fund.
For A Revolutionary Black History Month with Mumia Abu-Jamal
Commentary by Mumia Abu-Jamal.