July 2, 2012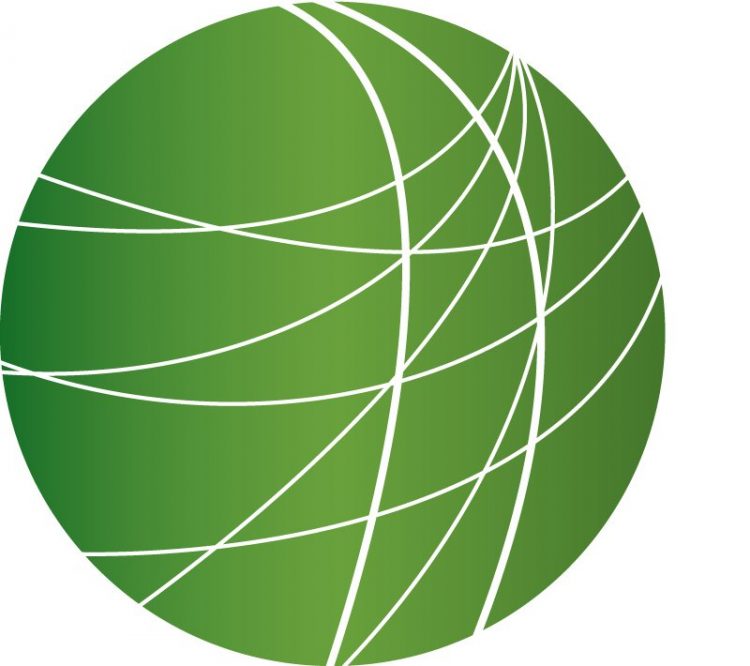 Syrian opposition meets in Cairo to seek peace plan as violence continues
Mexican voters report ballot problems in some areas of presidential election
Youth in Mexico call for transparency and democratic change in elections
Police make arrests at Occupy national gathering in Philadelphia
HEADLINES
Millions still without power after severe storms sweep mid-Atlantic
About 2 million people across the  central eastern US remained without power today as temperatures hit the 100 degree mark in many areas. The extreme weather was preceded by record breaking high temperatures last week, and included intense winds known as Derecho. More extreme heat today may spark more thunderstorms. In the DC area, those still out of electricity may not have their power restored until the end of the week.  Maryland, Virginia, West Virginia all declared a state of emergency, as did Ohio, where emergency officials are providing generators and fresh water. At least 18 people have died since Friday, three of them yesterday when another storm hit North Carolina.
Monsoons flood India's Assam state,  more than 80 dead
In India, more than 80 people are dead as a result of monsoon rains in Assam state. Two million people have been affected by the floods. Prime Minister Manmohan Singh flew over the region and described it as one of the worst disasters to strike in recent times. Prabhakar Mani Tewari reports from Kolkata.
Prime Minister Manmohan Singh announced an aid package equal to 10 million US dollars for rescue and relief operations in the state. The mighty Brahmaputra river and many of its tributaries have breached their banks, washing away thousands of homes, roads, bridges and power lines. Almost all the rivers in the state are flowing above the danger mark. Chief Minister Tarun Gogoi says the government's immediate priority is to transport people to safer areas. Thousands of army and disaster management personnel are engaged in rescue and relief operations. Army helicopters are being used to drop food packets and to airlift people to safer regions. Prime Minister Singh says once rescue and relief operations are completed the focus will shift to restoring communication lines. The Government also announced they will provide two thousand dollars to family members of those killed in the floods. Kaziranga National Park, a world heritage site, is also reeling under flood waters and many animals have died. Prabhakar Mani Tewari, FSRN, Kolkata.
N. Carolina Governor vetoes fracking bill
North Carolina Governor Beverly Perdue vetoed a fracking bill yesterday. The measure would have allowed the controversial method of drilling for natural gas, but no permits would have been issued for another two years. Governor Perdue has said she supports fracking as long as it's done in a way that protects the environment and is carried out with the oversight of public health and safety officials. The vetoed bill created a panel that was heavily weighted toward the mining and gas industries. Governor Perdue has vetoed two other bills in recent days. One, a budget that Perdue says doesn't adequately fund education.  The other, a bill that weakens protections for minorities to assure they are not sentenced to death as a result of racial bias.
Libya releases detained ICC staff
Four employees of the International Criminal Court who were detained in Libya more than three weeks ago were freed today. Attorney Melinda Taylor, along with three other staff, were held after a jailhouse meeting with Seif Islam Gaddafi, son of the former ruler Colonel Muammar Gaddafi.  The ICC says the meeting was to discuss Gaddafi's legal defense, Libyan authorities say the four were spying.
Protesters storm Benghazi electoral office
In other news from Libya, demonstrators in Benghazi stormed election offices over the weekend ahead of the county's first democratic election since Gadaffi's ouster. Protesters say the allocation of seats in the new Libyan Parliament unfairly tips the balance of power to the country's west. But the Transitional Authority, who determined the distribution of seats, says it was done so demographically. Libyans will go to the polls on July 7th.
Japan restarts nuclear power plant despite ongoing protests
Japan's Ohi nuclear power plant is back online today, despite broad protests that erupted as soon as Prime Minister Yoshihiko Noda  announced the restart plan last week.  More than 7 million people signed an online petition, tens of thousands demonstrated in Tokyo, and hundreds blocked the road leading to the Ohi plant. Nuclear reactor number 3 was restarted yesterday and will feed power to the country's second largest city, Osaka, by mid-week. A second reactor at Ohi is slated for restart later this month. Japan slowly shut down all of its nuclear power facilities after the Fukushima Daiichi disaster, the last one not quite two months ago.
FEATURES
Syrian opposition meets in Cairo to seek peace plan as violence continues
Leaders of the Syrian opposition are meeting today in Cairo to work on a transitional plan to end the violence in the country. The gathering is hosted by the Arab League and follows a UN-backed meeting in Geneva over the weekend that ended with a call for a transitional government in Syria. As diplomats and leaders meet, violence continued inside Syria and people took to the streets in protest. A video posted by the Activist News Association, a network of activists based in Cairo, appeared to show crowds chanting on the streets of Idlib, where on Saturday at least a dozen people were killed, according to the Local Coordination Committees. The group put the number of people killed across the country on Saturday at 174 as rocket mortars continued to fall on civilian centers and armed clashes were reported in cities throughout the country. Sipan Hassan is the spokesperson for the Syrian Observatory for Human Rights. He joins us from the Netherlands.
Mexican voters report ballot problems in some areas of presidential election
In Mexico, presidential candidate Enrique Pena Nieto of the centrist Institutional Revolutionary Party, or PRI has claimed victory in a race that had been mired in accusations of corruption and potential fraud. Official results are not yet in and candidate Andres Manuel Lopez Obrador of the center-left Democratic Revolutionary Party has not conceded the race. Throughout the country Sunday long lines formed at polling stations as nearly 80 million eligible voters cast their votes. The head of Mexico's Federal Electoral Institute declared voter turnout reached a historic high mark but as FSRN's Shannon Young reports from Oaxaca City, not all eligible voters were able to cast their ballots.
Youth in Mexico call for transparency and democratic change in elections
In the weeks leading up to Sunday's vote, student-led protests denounced Nieto and the PRI, the party which dominated Mexico for 71 years, for humans rights abuses and corruption. FSRN's Clayton Conn went out to speak to young people to find out what they are looking for in the winning candidate and their hopes for the outcome of the election.
You just heard the voices of Emilio, an artist from Tlaxcala, Mexico; Beatriz Martinez, A Law Student also from Tlaxcala; Marcela Salas, A Journalism Student, and Pepe Rivera, A Photographer and activist, both from Mexico City.
Police make arrests at Occupy national gathering in Philadelphia
Over the weekend, dozens of activists arrived in Philadelphia for the first Occupy National Gathering. During the five-day long event they plan to create a blueprint for democracy. But it's at a time when the country's birthplace also has one of its busiest tourism weeks of the year, and the city has increased its police presence. Already, police have arrested more than two dozen people.  From Philadelphia, FSRN's Matthew Petrillo reports.
After Supreme Court upholds healthcare, Republican leaders seek to block law on state level
After the Supreme Court's landmark ruling upholding the Affordable Care Act, Republican governors and members of Congress are strategizing how to delay and prevent the law's implementation, especially the optional provision to expand Medicaid coverage to millions of low-income Americans. But some states, including California, are aggressively moving to implement the law's reforms, which are scheduled to be fully up and running by 2014. FSRN's Alice Ollstein has more.