February 23, 2012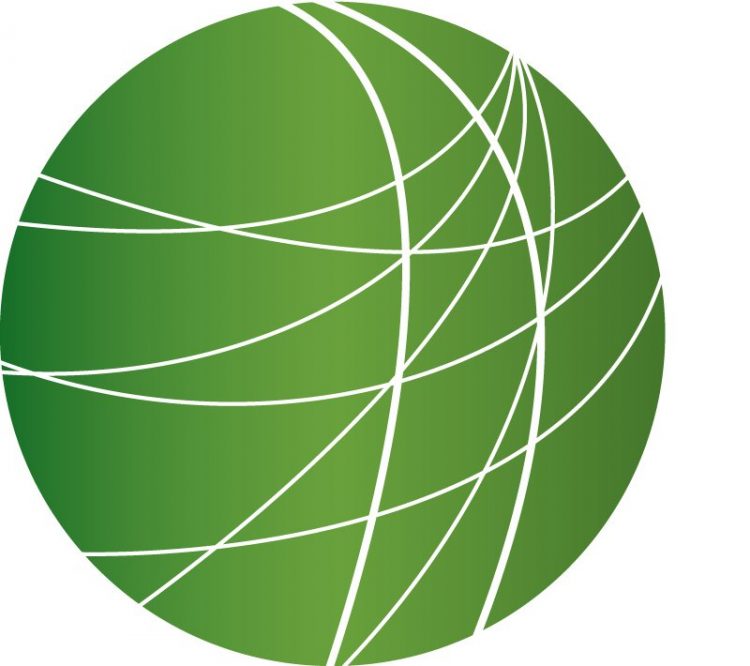 Privacy bill seeks transparency, but advocates say more is needed to protect online consumers
Federal judge finds Defense of Marriage Act unconstitutional
Despite public outcry, Chicago approves closure of 17 schools
Vermont faces legal challenge in effort to close aging nuclear plant
HEADLINES
Bradley Manning defers plea on first day of court-martial
Army intelligence analyst Bradley Manning was arraigned today in military court in Maryland. This is the first step in his court-martial. Manning was formally charged with 22 counts, connected to his allegedly leaking classified materials to Wikileaks. He deferred his plea. Another hearing is scheduled for March.

Virginia Senate committee advances personhood and ultrasound legislation
A Virginia Senate committee today advanced two controversial pieces of legislation. A so-called personhood bill would establish human life at the moment of conception. The second bill would require an abdominal ultrasound for women seeking abortion services. Republicans backtracked on legislation that originally called for invasive transvaginal ultrasound. But still, pro-choice groups are saying mandating any ultrasound is a violation of women's rights.
Colorado proposes controversial new campaign finance rules
In Colorado today, new campaign finance rules, and the Republican state official who proposed them, are drawing criticism. For FSRN, Maeve Conran reports.
Colorado Secretary of State Scott Gessler announced a completely new set of campaign finance rules on Wednesday.  Changes include limiting the fine for late or incomplete campaign finance reports, as well as a change in the limits on campaign donations.
This benefits tax-exempt political groups commonly referred to as "527s."  Under the proposed change, 527s only have to limit the amount of money they accept from an individual if the group "expressly advocates" for a particular candidate.  That new rule echoes a Colorado Supreme Court decision from earlier this week saying the groups are only advocating if they use words such as "vote for" or "elect" in their advertisements.
Gessler and supporters say the rule protects free speech, but critics say it will allow big money to dominate elections. A legal challenge is expected. Maeve Conran, FSRN, Boulder.
Upper Big Branch mine investigators find 253 violations since disaster
A report released today by the West Virginia Office of Miner's Health, Safety and Training says in the investigation following the Upper Big Branch mine disaster, state regulators have issued 253 violations. Twenty-nine miners died in the explosion and subsequent cave-in. Most of the violations dealt with electrical systems, although several pointed to deficiencies with ventilation and the two foremen in charge, who the report says repeatedly fell short on their safety duties.
Pepper sprayed UC Davis students file federal suit
A group of current and former UC Davis students are suing the school for civil rights violations after they were indiscriminately pepper-sprayed by campus security last November.  Now-iconic footage of the protest shows a group of students peacefully sitting together in a line while a campus security guard walks down the row spraying their faces at close range.  Students were protesting tuition increases.  The federal suit, filed by 19 students yesterday, names UC Davis Chancellor, other university officials, and campus police officers.  The ACLU, which is representing the students, say the campus police were not trained properly.
Bus station bomb in Pakistan kills 16
A bomb blast today at a Pakistani bus station in Peshawar killed 16 people and left more than 50 injured. FSRN's Shaunnah Ray reads for Gabe Matthews in Pakistan.
Twenty-four year old Razi Khan was among the injured in the blast. He says that civilians were the targets of the bomb.
"I heard a big huge sound and soon after I heard women, children and young people crying. I found blood, flesh and bones of human bodies all around me.  I am injured too, but I forget my own pain and injuries when I remembered the crying of women and children. I am sure most of the dead and injured are innocent people."
The injured were taken to nearby hospitals. Police officials blame local militants for the attack. They say it was in retaliation for military operations currently underway in nearby tribal areas of the Khyber Agency. Gabe Mathews, FSRN, Pakistan.
Canadian community radio draws attention to homeless and housing issues
Canadian community radio stations, led by Montreal's CKUT radio, wrapped up their tenth annual Homelessness Marathon this morning.  The event is a 14-hour live broadcast on housing, homelessness and poverty issues. FSRN's Lillian Boctor was at the Native Friendship Center in Montreal, where the marathon broadcast was taking place.
Canada has no housing guarantee even though it is one of the coldest countries in the world.  The government has not seriously invested in social housing in more than a decade.  Gretchen King, co-founder of the Canadian Homelessness Marathon, says the government must play a larger role:

"Cities really need to own up to producing social housing. There's so much that they do to guarantee space for developers to put up condos.  What efforts are they putting in to ensure that social housing is going up with those condos?"
Andy Edwards is another co-founder of the Marathon. He and his kids were living in the Montreal political squat in 2001, which sparked the idea of the Marathon.

"I just would like people to treat us in a respectful manner. It's hard to live on the streets and its very depressing but we try to make the best to survive."
This year's US Homelessness Marathon has been moved back to October, when organizers hope it can better influence the coming elections. Lillian Boctor, FSRN, Montreal.
FEATURES
Privacy bill seeks transparency, but advocates say more is needed to protect online consumers
Online companies, including Twitter and Google, have drawn criticism from privacy advocates for tracking and gathering private data from users. Today, the Obama Administration announced a "Privacy Bill of Rights" that could increase transparency and give Internet users easier ways to opt-out of being tracked online. Since passing legislation in Congress is unlikely in an election year, officials are hoping companies will adopt the new rules voluntarily. But consumer advocates worry this will lead to watered down protections. FSRN's Alice Ollstein reports.
Federal judge finds Defense of Marriage Act unconstitutional
A federal judge has ruled the 1996 Defense of Marriage Act, known as DOMA, is unconstitutional and has ordered the government to provide benefits to the wife of a lesbian who is a federal employee. DOMA defines marriage as unions between opposite sex couples and restricts the term "spouse" to mean only an opposite sex partner.
On Wednesday, Judge Jeffrey White of the US District Court for Northern California ruled that the use of DOMA to ban benefits to a same sex partner violates the right to equal protection under the law.
The decision is the first since the Obama Administration announced last year that it would no longer defend DOMA in court and could have implications for other ongoing cases across the country.
For more, we're joined by John Davidson, Legal Director, with LAMBDA Legal. That's the organization that argued the case.
Despite public outcry, Chicago approves closure of 17 schools
In Chicago, students, parents and teachers have been rallying to prevent the city from closing nearly 20 schools that serve many of the city's poorer students of color. Despite the public outcry, the Board of Education voted yesterday to approve the school closings. FSRN's Jaisal Noor reports on what's at stake by closing these so-called failing schools.
Vermont faces legal challenge in effort to close aging nuclear plant
The state of Vermont will continue to fight to shut down an aging nuclear plant that shares the same design with the ones in Fukushima that exploded and melted down in Japan. The Vermont Yankee nuclear power plant was scheduled to close in March, when its 40-year-old state license expires. But a federal court ruled in January that the state had overstepped its authority when it blocked the plant's owner, Entergy Nuclear, from extending the license. The Vermont attorney general announced he would appeal the ruling. But legal experts say the case sets precedents beyond Vermont, and even beyond nuclear power issues. In Montpelier, FSRN's Carl Etnier has the story.