February 24, 2012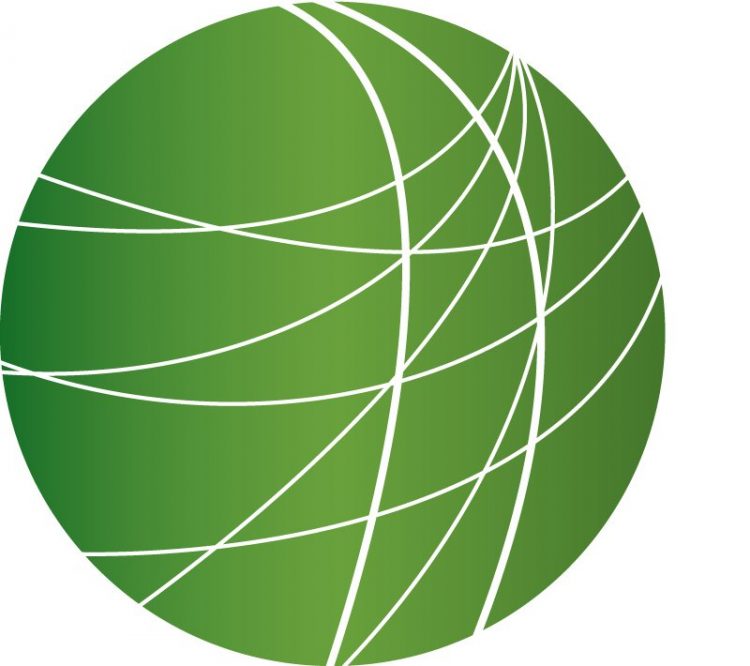 The small number of people supplying the millions of dollars to Super PACs
Senegal prepares for elections as protests continue against the incumbent President
Argentinians continue to rally against copper and gold mining
In Bolivia, people with disabilities clash with police
The world's biggest polluters pressure the EU to abandon anti-global warming policies
HEADLINES
International community strives for political solution in Syria
The "Friends of Syria," a group of Western and Arab leaders seeking a diplomatic solution to the crisis in Syria, are expected to call on the UN to send a peacekeeping mission to the country to help quell the violence.  Officials are also demanding a ceasefire so humanitarian aid can be delivered.  Secretary General of the Organization of Islamic Co-Operation, Ekmeleddin Ihsanoglu told the Guardian that stopping bloodshed in the country is the goal.
"Expecting and asking for a ceasefire is a prerequisite for a peaceful solution."
The meeting, held today in Tunisia, was greeted by pro-Assad protesters. Meanwhile, protests and government sieges continued across Syria today.  Video posted on YouTube shows hundreds at a rally in Daraa.  According to activists, the chants translate as "Oh Homs, we are with you until death."  Other videos show dead bodies and heavy military patrols.  Reports from the ground say military sweeps continue with civilians being arrested in Central Damascus. Shelling by security forces continued in Homs today as well. A member of the opposition told Reuters that the Free Syrian Army, composed of defected members of the military, has begun receiving small arms from several different sources.
Inmate families in Honduras claim prison fire cover-up
Families of the victims of last weeks prison fire in Honduras are still waiting for their loved ones to be identified by authorities.  As of yesterday only a few dozen of the approximately 350 dead inmates had been identified.  Family members have been camped out on mattresses outside the morgue, kept out by a chain link fence.  Several spoke to FSRN reporter Irene Rodriguez.  Ingris Echevarria is among those waiting.
"They read out the names and at times they only list one name.  We are told we will have to wait.  Who knows how many days."
The smell from the morgue is so strong that many wear masks.  Family members, including Echevarria, are also angry because of what they perceive as a cover-up by prison officials.  They say many of the inmates were shot.
"Forensic medicine wants to cover up the situation in one swoop but they can't.  On Monday we entered with the military and we could see the bodies thrown in the street like any animal.  Some family members opened the body bags and could see that some bodies had been shot."
Families are also questioning the official story on how the fire was started.  Reyna Rivera's son was in the prison.
"Everyone knows it wasn't an accident, it wasn't an accident.  They were killed.  They are shot and they are burned.  A candle doesn't cause that much destruction on 3 or 4 levels, maybe a small area but not that great of an area.  It's a disgrace that those who are supposedly investigating are lying as well, along with the prosecutor.  It was an assassination.  We know because we are familiar with that prison."
On Tuesday, US Alcohol, Tobacco and Firearms Bureau investigators confirmed a Honduran government claim that the fire was likely caused by an open flame.
Maryland Senate okays same-sex marriage
Supporters of marriage equality are celebrating a victory today, after the Maryland Senate voted last night to approve a bill to legalize same-sex marriage.  The governor has vowed to sign.  FSRN's Clayton Conn reports from Baltimore.
On a 25 to 22 vote, Senate lawmakers approved the same-sex marriage measure that had narrowly passed the Maryland House last week.  Many reports have named African American faith communities as the strongest opponents of the bill.  However Jodi Kelber-Kaye, an activist within the LGBT community, says that's simply not true:
"There has been a fair amount of misinformation about black churches and their influence and there are some regions where there are some black churches who do have a fair amount of influence, but there are just as many white churches who have a fair amount of influence, so it really just depends on where you are in the state."
Opponents of the legislation say they intend to gather signatures to place a referendum on the November ballot.  For Kelber-Kaye, this process is disheartening.
"You know its never a good idea for the majority to vote on the rights of the minority, that is why democracy is there, to protect minorities from those kinds of actions.  So it is disheartening that we still have some freedom in the Maryland constitution for civil rights to be up for referendum."
Governor Martin O'Malley is expected to sign the bill in the coming week.  Supporters are vowing to fight any referendum effort.  Clayton Conn, FSRN, Baltimore.
Virginia lawmakers abandon personhood legislation
Republican lawmakers in Virginia have launched several consecutive attacks on women's and gay rights.  Many measures have won approval, but the Virginia Senate decided not to pursue personhood legislation.  Amid intense criticism and mounting protests, the Senate voted to put off the measure until next year.  The bill, which establishes that human life begins at the moment of conception, is one of several measures being pushed through the legislature that attempts to limit abortion rights guaranteed by the Supreme Court.
FEATURES
The small number of people supplying the millions of dollars to Super PACs
The 2012 election race is heating up as candidates head toward races next week in Michigan and Arizona, followed by Super Tuesday's races in ten states on March 6. Some of the nation's wealthiest individuals are giving millions to the politician of their choice. New data released from the Federal Election Commission shows a significant slice of Super PAC donations are coming from the richest 1 percent of the 1 percent, and not all of that money is being spent in legal ways. The Super PAC backing Mitt Romney was accused this week of violating federal election rules, but some campaign finance watchdogs predict little or no repercussions. FSRN's Alice Ollstein reports.
Senegal prepares for elections as protests continue against the incumbent President
This weekend, Senegal is holding presidential elections.  But some are concerned about rising tensions, following months of protests, violence and several deaths. Thousands demonstrated today to express their opposition to incumbent President, Abdoulaye Wade, standing for a third term:
"President Wade was supposed to be just a referee and he is not supposed to run for the third time. We got to make sure that he's not going to win this election, otherwise he is going to steal it."
That was Mahtar Fall from the rap group, "Y'en Marre" or "Enough is Enough," protesting at a rally in Dakar.  Today is the final day of campaigning for the 14 presidential candidates.  Some of them say that Wade is trying to rig the elections, but Senegal's Constitutional Council says the president is not bound by a two-term limit because his first term began before the rule was introduced.  The US and the EU have also expressed concerns about Wade's candidacy.   FSRN's Alpha Jallow is in Dakar.
Argentinians continue their protests against copper and gold mining
In Argentina, residents continue their efforts to oppose copper and gold mining. On Thursday, several thousand anti-mining protesters shut down traffic in central Buenos Aires as they marched from the Plaza del Congreso to the historic Plaza de Mayo. They hope to put an end to what they view as destructive mining practices in the Argentine Andes. Eilís O'Neill reports.
In Bolivia, people with disabilities clash with police
In Bolivia, dozens of people with disabilities have clashed with police in the city of La Paz. Many of the demonstrators traveled nearly 1000 miles to reach the capital and stage their protest, some of them using crutches or wheel chairs.  But the peaceful protest turned violent, when demonstrators confronted a line of riot police.  As scuffles broke out, a mother of one of the protesters appealed to the police cordon:
"Why should a mother suffer so much?  You have no heart.  Please! Brothers! Let them pass through."
Protesters made the three month-long journey to La Paz to demand an increase to their annual state subsidy, from $85 to $400.
"What we're demanding as people with disabilities is equal treatment.  We're Bolivians, not foreigners,   we have the right to go into Murillo Plaza. We want Congress to approve the equal treatment law as we've set out.   We want them to take that into account."
Sound courtesy of the BBC. Several protesters were hurt when riot police used pepper spray to stop the demonstrators from entering the presidential square. The Guardian reports that some of the protesters started a hunger strike and 24-hour vigil.
The world's biggest polluters pressure the EU to abandon anti-global warming policies
The European Union's efforts to combat global warming are increasingly angering other countries, including the U.S. These countries – and their powerful industries – are now pressuring E.U. officials to weaken or abandon some of the strongest climate policies in the world. From France, FSRN's Liam Moriarty has more.