August 1, 2012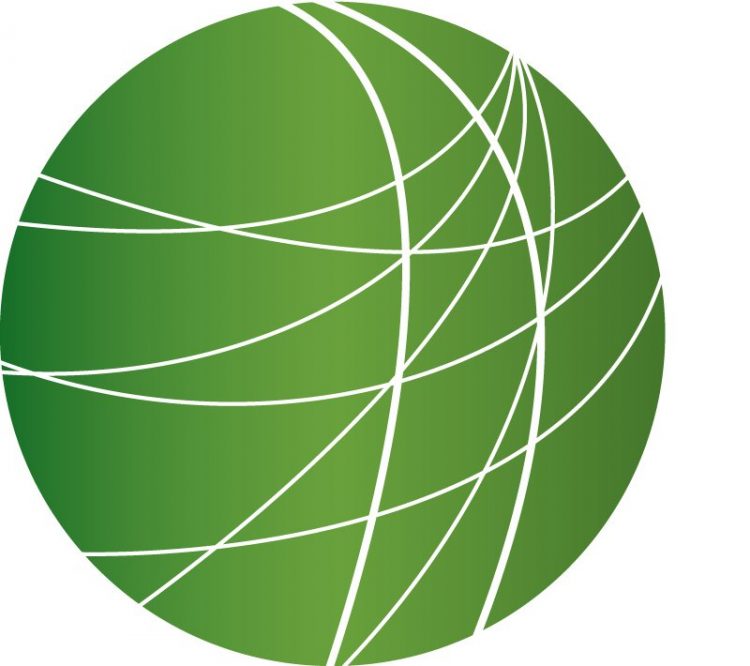 Extreme weather events tied to climate change as drought extends over half of US
Federal judge throws out EPA mountaintop removal 'guidance'
School founded by teen in West Bengal aims to open education to children
HEADLINES
Somalia approves provisional Constitution in hopes of stabilizing political situation
Somalia now has a new Constitution. The recently seated 825-member National Constituent Assembly approved a Provisional Constitution today, replacing the 8-year old Transitional Federal Charter. After years of political turmoil, the new Constitution is seen as a major step, setting the country on a course for a more stable and representative government. Despite this, the day was marred by a pair of suicide bomb blasts near the venue. For FSRN, Mohamed Sheikh Nor reports from Mogadishu.
The provisional Constitution passed overwhelmingly, with 621 members of the assembly voting in favor.  Somalia's Prime Minister, Abdiweli Mohamed Ali, who later endorsed the result, congratulated the people of Somalia, saying the new constitution is a major step forward on the road to national recovery.
But as the leaders were in the middle of the voting, huge blasts were heard just outside the building, causing a stir among delegates. Two suicide bombers blew themselves up. According to Hassan Mohamed, a police officer at the scene, the troops began firing on the two suicide bombers who detonated their explosives.
"Two men with explosive belts approached a checkpoint outside the police academy where the Somalian constitution meeting continued. They tried to escape but police stopped them and foiled the attack.  After a few seconds they blew themselves up. The police at the checkpoint suffered slight injuries."
Representatives at the conference were not injured in the blast, but the explosion shattered the relative calm of the capital.
Somalia now officially has a constitution after more than 20 years of lawlessness, and the Somali government is one step closer to being a legitimate established government. Mohamed Sheikh Nor, FSRN, Mogadishu.

Millions of Indians have power restored after mass outages
The power supply in India was restored to full capacity today, after the world's largest electrical outage Tuesday disrupted life for 600 million in more than 20 states. FSRN's Shuriah Niazi reports.
The power outages affected nearly half of India's population.  To put that in perspective, that's about 8% of the entire population of the world.  Officials blame the outages on the overdraw of power by states.  This put the grids under stress and caused the electricity transmission system to fail.
The power outage had a cascading effect, and left many people with no water supply.  The blackout also brought road and rail traffic to a grinding halt, but no flights were affected.  In capital Delhi, Metro rail services were off-line forcing thousands of passengers to pour out onto the streets.  Non-functional traffic systems at major crossings caused long backups across the National Capital Region. Across the country, more than 300 trains were running hours behind schedule. Even the Prime Minister's house lost power for nearly two hours before supply was restored.  Shuriah Niazi, FSRN, Bhopal.
Affordable Care Act provisions go into effect, providing women's preventative health coverage
Several provisions of the Obama administration's Affordable Care Act go into effect today, including one that requires insurance to cover contraceptives without requiring a co-pay.  Several other preventative care options will also be covered.  Health and Human Services Secretary Kathleen Sebelius spoke at the Capitol.
"Before the Health Care law, many insurers didn't even cover basic women's care.  Other health care plan charged such high co-payments that they discouraged many women from getting basic preventative services.  So as a result, surveys show that more than half the women in this country delayed or avoided preventive care because of its costs."

The new insurance requirements also cover breast feeding supplies and domestic violence screenings.  But when exactly women will be able to benefit depends on when their insurance plan renews.
After Wisconsin oil spill, regulators prevent Enbridge pipeline from reopening
US Government regulators have blocked Canada's Enbridge Incorporated from re-opening a pipeline through Wisconsin following a leak of more than a thousand barrels of tar-sands-derived crude oil last Friday.  FSRN's JoAnne Powers reports from Madison.
US Transportation Secretary Ray LaHood described the crude oil leak in Adams County, Wisconsin as "absolutely unacceptable."  The spill happened almost two years to the day after a similar Enbridge pipeline spilled twenty times that much oil into the Kalamazoo River in Michigan.
Last week the National Wildlife Federation released a report detailing Enbridge's history of more than 800 similar spills since 1999, as well as Enbridge's plans to expand its pipeline system in the US.  Beth Wallace of the National Wildlife Federation hopes government regulators perform a thorough investigation before allowing Enbridge's Line 14 to re-open:

"This underscores concerns that there's a systematic problem on this system and that Enbridge has had a horrible track record.  We hope that there's a thorough investigation into this pipeline network and we hope Enbridge is not allowed to expand as their plans have outlines in the next few months."
While the extent of damages from Friday's spill has not yet been determined, the Enbridge pipeline leak comes a week and a half after another pipeline break in the town of Jackson, Wisconsin leaked 70,000 gallons of gasoline, contaminating groundwater in the area. JoAnne Powers, FSRN, Madison.
FEATURES
Extreme weather events tied to climate change as drought extends over half of US
Today, the federal government stepped up its assistance to farmers and ranchers hit by the most severe drought in a quarter century. The USDA said more than half of the counties in the US have been designated disaster zones. Today, Agriculture Secretary Tom Vilsack said his agency is expanding emergency haying and grazing to 3.8 million acres of conservation land and announced a grace period to crop insurance premiums for struggling farmers. Vilsack also expanded the disaster designation to 218 counties in 12 states. The first six months of 2012 were the hottest on record for the US, according to National Oceanic and Atmospheric Administration.
Senate lawmakers convened a hearing on extreme weather and climate change today in DC. California Senator Barbara Boxer noted several events in addition to the ongoing drought, such the breaking away of a large piece of the Greenland ice sheet and heavy flooding.
"These recent events make it clear that the climate continues to change and the likelihood of extreme events is growing greater, which puts our nation and puts our people at risk."
Dr. Christopher Field, director of the Department of Global Ecology, Carnegie Institution for Science told the Senate Committee on Environment and Public Works that findings from scientists at the UN's Intergovernmental Panel on Climate Change pointed to extreme weather on the rise.
"In its 2012 report on extreme events and disasters, the IPCC concludes based on observations, not on models that we have experienced increases in three kinds of extremes. Extremes of high temperatures, extremes that are associated with intense precipitation and extremes that are associated with high sea levels, basically storm surge. It also provides evidence that human-caused climate change has played a role in these kinds of extremes."
In July, Scientists at the NOAA released a report that analyzed six extreme weather events of 2011 and the role of climate change.
For more, we're joined by Dr. Thomas Peterson, he's the lead editor of the report and principal scientist at NOAA's National Climatic Data Center.
He joins us from Ashville, North Carolina.
To access NOAA's report on extreme weather events of 2011: http://www.ncdc.noaa.gov/bams-state-of-the-climate/2011.php
Federal judge throws out EPA mountaintop removal 'guidance'
As droughts, floods and other extreme weather events sweep across the US and the world, the federal government continues to battle over fossil fuel use and climate change. A federal judge's ruling Tuesday overturned some EPA regulations on mountaintop removal coal mining, but environmental advocates from the region say they'll continue to protest the coal industry's impacts on their water, air and wildlife and push for federal intervention. FSRN's Alice Ollstein has more.

School founded by teen in West Bengal aims to open education to children
Around the world, millions of children struggle to attend schools and get quality education. According to UN figures, 130 million children of primary and secondary school age do not even have access to a classroom and the progress toward universal primary education – one of the UN's development goals by 2015 – is slowing.
But in India, one teenager is trying to change that. Babar Ali's education project in West Bengal aims to transform the lives of hundreds of poor children at the local level. FSRN's Prabhakar Mani Tewari brings us this story from Murshidabad in West Bengal.
Hindu pilgrims face risks at mountain ritual in Indian-administered Kashmir
For the past six weeks, hundreds of thousands of Hindu pilgrims have made a ritual journey, or Yatra, to the Amarnath cave, 13,000 feet high in the Himalayas, in Indian-administered Kashmir. That annual pilgrimage ends tomorrow. But this year's journey has been deadly, and nearly a hundred of them died during the arduous mountain trek. This has prompted concerns about the role the Indian government has in protecting both  the environment – and the people who come to the region. FSRN's Shahnawaz Khan has more.